Best Battery-Powered Fans
last updated:
Apr 12, 2019
Packing up a battery-powered fan on your next trip, whether it be out on a camping trip or visiting your in-laws that live out of town- can really add a lot of added comfort when dealing with less than ideal conditions. There is nothing worse than a room that is hot and stuffy, and the addition of one of these products is the perfect cure for that particular problem. Many of them that are out there on the market have the addition of clips on the base so that you can mount it just about anywhere you need to move a little bit of air. They are perfect for tents, car rides, cubicles, or bedsides. Plus, they don't need an electrical outlet to get going, so you can even take them out with you to remote locations while you are camping or fishing.
This is the best product on our list that is currently in stock: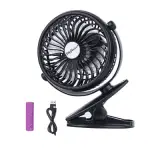 SkyGenius
Why is it better?
Affordable
Easy to use
Quiet
In a
Hurry? Editors choice: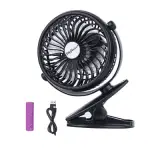 Test Winner: SkyGenius

12
Researched Sources
2.3k
Reviews Considered
17
Hours Researching
19
Products Evaluated
Power Source
Advanced Features
Portability
Effectiveness
By Default
Criteria Used for Evaluation


Power Source
Some companies offer up information on how many ft/s (of feet per second) their products product. What this means is how many feet air can travel per second. It's difficult to compare these to products like window units because a lot of companies calculate them by ft/m (feet per minute) because they are designed for much larger spaces. Computer fans, for instance, typically generate about .30-.50 ft/s- which is pretty minimal- and it is not typically something you would use to ever cool down a person. Therefore, we tried to select models that not only listed how many ft/s they created, but also what reviewers had to say. The range for these models went anywhere from 75 ft/s to 10 ft/s, and that is even if the company was willing to offer up that information. We also determined power based upon what people had to say. If a unit wasn't able to generate very much power, there was usually an overwhelming amount of customers that made sure to make note of that. If there were too many users complaining about minimal power, we simply moved on to another design.


Advanced Features
We know, how it looks isn't going to help it move air any faster, but it doesn't hurt. Typically these blades are housed in a black plastic frame that has a round face. We liked when companies tried to spice it up a bit by using colored plastics for the case to add a little bit a character to your gear. No one said that you had to be so serious all the time- there is nothing wrong with pepping it up with some neon green gear! We looked at other things besides colors, though. We were a big fan of products that offered a good sturdy clip to use to mount it. These clips make you able to mount to a bedpost, a dashboard, to the handlebars of your bike, to your treadmill (doesn't that sound like a good idea?), or on your stroller to keep your little one cool on long walks. Products that had clips that also worked at a stand to keep it from knocking over was along a big plus.


Portability
Odds are, if you are shopping around for one of these products, you are looking to take it with you on some adventures. Whether you are tossing it into your suitcase to use at the beach, or into the trunk of your car to take to the campsite for a hot and sticky weekend, you are going to want something that is easy to tote. Most of the units on our list, with the exception of some of the larger models, actually fold in half so that you could even carry it in a purse or backpack if you wanted to. Portability is an important feature, and if it was too bulky or cumbersome without adding any additional features, we wouldn't use that model for our list.


Effectiveness
If you are someone that isn't held back by a little blistering mid-July heat, you know better than anyone that ensuring that you are equipped with the right gear is the most important thing. A lot of products out there making claims that their designs will last for hours on end without needing a recharge, or that they have a breeze so powerful it could blow a top hat off of a goat- but it's important that you listen to what past users have said about them. When companies make grandiose claims about their products, they really need to deliver. A common complaint we discovered when researching these products is that they don't have enough juice to last a decent amount of time, or that they have all of the power of a toddler blowing on a dandelion. To ensure that you are geared up this summer with the best tools to keep you cool, there were a few things that we kept in mind while selecting the products that made this list.
Expert Interviews & Opinions
Most Important Criteria
(According to our experts opinion)
Experts Opinion
Editors Opinion
Users Opinion
By Default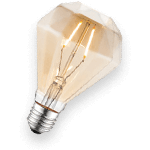 Safety
Yes, these products are perfectly safe. Often, safety issues lie when outlets are involved. However, the use of a portable power source limits the power that is emitted from the unit is low enough that it cannot cause any real damage. In fact, they are so safe that many users mount them to the top of their baby strollers to keep their little ones cool and comfortable while out and about on hot days. If you are concerned about the life of your unit, it will always be in your best interest when using anything with batteries that if you do not plan on using it for a long period of time that you leave the chamber empty when you put it into storage.
Other Factors to Consider


Battery Life
Most that come with rechargeable units have a lifespan of up to about 6 hours before they need a recharge- and sometimes that is on the lowest setting. That means that you won't be able to use it to sleep without it running out of juice in the middle of the night. Products that use D cells typically have a significantly longer life- but users find that the power just isn't the same. Plus, D cells aren't all that common anymore, and it will likely mean that you will have to make a run to the drug store to stock up. Just be sure to keep all of these things in mind before you make your purchase, and you won't be disappointed.
Frequently Asked Questions
q:

Are they allowed on planes?

a:

Yes, you can bring them on a plane with you. The website of the Transportation Security Administration (TSA), states that these items are ok to carry with you onto the plane in your carry on bag.
q:

Do I have to plug it into a USB port on my computer?

a:

You might have noticed that not all designs run off of AA's or D cells. Some have a micro USB that can be used to plug into a USB port that can be found on the side of your computer or laptop. But what if you don't have a computer or laptop nearby? There are a lot of USB adapters on the market that are sold relatively cheap. They plug into a traditional wall outlet (or one that you would find on a generator if you are camping) and can be hooked up that way. You might even have one in that basket of spare wires in your house because sometimes certain smartphones come with these types of adapters.
q:

How long do they typically run before needed a charge?

a:

The answer to the question all depends on what type of portable power source that you are using. If it has the option of being plugged directly into a USB port, then you will be able to use it for as long as you need. It's important to note, however, that some users have noticed that when they are plugged in directly to a power source, some actually lose a little bit of powder and don't blow as hard.

If you are using something that uses lithium batteries, one charge typically lasts anywhere between 2 and 6 hours before needing to be recharged. Luckily, charging them back up to full usually only takes about 30 minutes). Products that use AA or D cells have a lifespan that is a lot longer than lithium- and last anywhere from 10 to 55 hours. The downside, however, is that when they run out of juice you will have to head to the drugstore to buy more, which means additional cost down the line for the life of the unit.
q:

Can I use them with essential oils?

a:

What could be better than a blowing breezy in a stuffy area? A breeze that is infused with essential oils. You might have noticed that there are some options out there on the market that allow you to apply your favorite essential oils. For instance, using lemongrass essential oil is known to lift up the spirits- which would make it perfect for the office. Lavender is also a good choice because it is widely known to relax and bring a sense of calm- which would be perfect to load after getting back from a long day of outdoor adventures.