Best Ice Fishing Bibs
last updated:
Mar 21, 2020
It really goes without saying that ice fishing is an activity that requires you to embark on some frigid conditions, which is why you need ice fishing bibs. After all, it entails the fishermen to literally fish on ice. What this means for you, the buyer and the individual who is either interested in this activity or is shopping for someone else who is is that there are certain garments that will be preferred. One of those garments is undoubtedly an ice fishing bib. No, this is not alluding to bibs that are used to combat messy babies when they eat. Instead, these are literally garments that can provide water protection, heavy insulation, and storage pockets for your accessories. When preparing to endure a chilly day out on the ice, you will be thanking yourself for taking the time to buy this product.
This is the best product on our list that is currently in stock: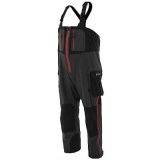 Frogg Toggs Pilot II
Why is it better?
They block the wind very well
Offers excellent rain protection
Designed with an internal waist adjustment system
In a
Hurry? Editors choice: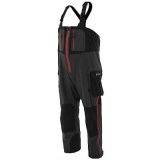 Test Winner: Frogg Toggs Pilot II

5
Researched Sources
23
Reviews Considered
2.75
Hours Researching
15
Products Evaluated
Water Resistance
Insulation
Size
Durability
Features
By Default
OUR TOP PICKS FOR THE BEST ICE FISHING BIBS
Criteria Used for Evaluation


Water Resistance
You are sure to encounter inclement conditions and slushy surfaces when you go ice fishing, so having waterproof bibs is essential.
In reality, this is more so waterproof as it is water-resistance. Because, indeed, there is a massive difference between the two terms. When it comes to ice fishing bibs, you want them to be nothing short of waterproof. In order for this to be the case, a lot of features have to be in play. For starters, you want to ensure that the model you choose has a waterproof shell. Now, this shell can either be single-layered, double-layered, or even triple-layered. The more layers the better, clearly, but you need a waterproof shell, regardless. Of course, it does not end there. You also need should lookout for some sort of waterproof coating. Oftentimes, this is can be either a hydrophobic or a hydrophilic coating that will help to wick away moisture from your skin.
There is also something else that you can't afford to overlook and that is the design of the seams. Without question, the seams need to be 100 percent sealed. Popular methods of sealing can be blind-stitched, for example, and this is important as water can seep through the seams if they are not properly sealed.


Insulation
Out in the frigid cold, you need to stay warm so look for adequae insulation and windproof properties.
The only proper way for anything to capture heat (or even cold air) is with insulation. In order to trap all of the heat and ensure it does not leave, your bib needs to be properly insulated (or at least block the wind well). When it comes to looking for insulation, there are several different types out there and most of them will work very well. For example, you have Thinsulate and Thermadex insulation. There are many others and what you really need to look for is the amount of insulation and its effectiveness (which can be gauged by looking through customer feedback).
But, as important is how well they will block the wind. Ideally, look for 100 percent windproof designs that, once again, have fully taped seams. Along the same line, do not overlook the importance of the cuffs. They should be elastic to better trap the heat. Now, what happens if a model does not have insulation? Well, that means it better block the wind well and come with closed cuffs. Also, it means you will need heavy-duty base layering. But, they can still work for ice fishing.


Size
No matter what article of clothing you ever buy, the sizing and fitting will always be crucial.
No matter what type of garment you ever spend your hard-earned money on, the sizing and subsequent fitting will always be top priorities. In regard to the sizing, that is not too complicated here. Most of the time, these types of bibs will run large. Whether designers do so to better accommodate base layers or not is up for debate but be aware of this, regardless. However, some of them will be overly bulky (even at your normal size) and this can be a bit of a nuisance. Yet, you should still order based on your normal pant inseam. If you are in-between sizes, you may then want to go a size up.
Okay, so what about the fitting? There are actually a few key features that you can look for and they both focus on adjustability. First up are the shoulder straps. Much like with a backpack, it is ideal that the shoulder straps be adjustable as everyone has a different height and comfort level. But, the inseam will also be adjustable on select models and this is very convenient. Furthermore, the ability to adjust the ankle cuffs can also pay dividends.


Durability
Everyone wants a high-quality product so why should this be any different?
Not a single one of you enjoys investing in products that are cheaply made, who would? So, no matter what you are in the market for, you know that the durability needs to be top-notch. Well, in regard to this product, and any other garment quite frankly, one of the best ways to ensure that is to look for high-quality fabrics. Two of the most popular are nylon and polyester (with nylon being stronger). It is hard to go wrong with either fabric but the denier is as important a part as any. Denier is simply a unit of measurement that is commonly used to describe the thickness of the fabric. The higher the denier, the stronger and thicker a fabric is going to be.
But, it is not just the materials that matter as much as where they are implemented. In other words, there are heavy-wear areas of bibs that deserve special attention (such as the knees, pant cuffs, and seat). With these areas, some designers will implement heavier-duty fabric to provide additional reinforcements. You may even see them use Cordura fabric, which is highly resistant to tears, scuffs, and abrasions.


Features
It can only be considered a bonus if the model you pick has plenty of storage compartments.
Okay, so is this next section mandatory? No, in no way, shape, or form can this be considered an absolute must-have. At the same time, though, you often see models that have integrated pockets and storage compartments and this is not a coincidence. You are sure to have some accessories and items that will need to be stowed away (or even in quick access when you are ice fishing). So, this is why you will see models with roomy cargo pockets and zippered chest pockets. In addition, most models will sport D-rings and you can use these to attach certain items to them (much like keychains).
Expert Interviews & Opinions
Most Important Criteria
(According to our experts opinion)
Experts Opinion
Editors Opinion
Users Opinion
By Default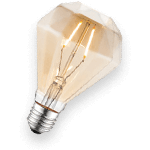 Water-Resistance
There is no way to get around the fact that you will need a pair of bibs that have adequate waterproofness. No, the goal is to not physically submerge yourself in the water when you are ice fishing but the conditions naturally warrant waterproof garments. Ice is merely nothing more than frozen water and you may also have to walk through some snow. All of which means you may encounter some water from time to time.
Insulation
The last time researchers checked it needs to be cold for ice to form. Okay, so this is not rocket science but what it means is that the provided insulation is going to be of the utmost importance to you. Of course, it is not just the insulation but also the model's ability to block the wind and prevent cold air from coming in. And, you can never forget about the base layering.
Size
When is the last time you were in the market for a particular article of clothing and did not take the sizing and fitting into consideration? You should not have to think too long and hard about this question as the answer for everyone should be never. Everyone's body is different and that means clothes will fit everyone in a different way. It is a frustrating reality but it is one you need to come to terms with.
Frequently Asked Questions
q:

How do you clean a pair?

a:

Depending on how much you go ice fishing, you may end up finding the need to wash your pair of bibs more often than the average individual. That is okay as there is nothing wrong with that. But, you should understand how to wash them. You can actually do so by hand or in a washing machine. Either way, beforehand, open up all the zippers and openings to remove any residue. From there, you can either wash the entire garment by hand with soap flakes or with mild detergent on the delicate setting of your washing machine (with warm water).
q:

What about flotation?

a:

Flotation has only been brought up a few times throughout this guide but it is a feature that you may want to take very seriously. It is also one that is not mandatory, though. Basically, if a model is equipped with flotation features then it is going to help you gain some additional buoyancy if you accidentally fall through the ice. No one wants to be the one to fall through the ice but having this additional buoyancy can actually end up saving your life (in extreme cases).
q:

What should you avoid when cleaning?

a:

It was just documented how you should clean your bibs but it is a good idea for you to be knowledgeable of some of the practices that you will want to avoid at all costs when cleaning them. For starters, do not even take dry cleaning into consideration. There are too many chemicals that can end up damaging the waterproof coatings. The same goes for bleach so avoid using that, as well. In addition to both of these, do not store the garment while it is wet. Allow it to fully dry before you fold them and store them.
q:

Can they be worn year-round?

a:

This really depends on the model that you are going to invest in. Part of the reason why buying one that has little to no insulation can be beneficial is if you wanted to use them in the spring or summertime, they would still have their waterproof effects but would not cause you to overheat. Now, most models will be designed with breathability in mind and this will help prevent overheating. But, no matter, with some heavily-insulated bibs, you will be dying if you wear them at certain temperatures.
q:

How can you restore the DWR (Durable Water Repellent) coating?

a:

As with any garments that are waterproof that utilize a DWR coating, the waterproof coating is not always going to last. In extreme cases, your garment (and in this case, your bibs) may lose its ability to repel water and may begin to absorb it instead. Granted you keep them clean and avoid using any harsh chemicals when you wash them, the DWR coating should maintain most of its effectiveness as time moves on. If you believe that the performance has worsened, though, you can apply a spray-on DWR treatment to restore some of the effectiveness. When doing so, though, ensure the bibs are thoroughly cleaned beforehand.
q:

How should you store them?

a:

At this point, you are fully aware of how you should wash the model that you invest in. Now that it is washed, how are you supposed to store them, though? As you would with a pair of jeans, you can fold them up and store them in your dresser. The main practice to avoid, and this has been mentioned, is to store them while they are still wet or even somewhat damp. This can allow the zippers and any buttons to corrode. Also, it can allow mold to grow. Yeah, in short, just avoid doing this.