Best 2 Person Tents
last updated:
Feb 10, 2020
If you have stumbled across this guide today, you are likely in the market for 2-person tents. This guide has been created for buyers just like you. So, what exactly do you need to know? While this guide will go in-depth on everything you need to know and offer you some highly recommended choices, you should know immediately that they may not all fit a couple of people. Some models are better fitted for one person and their gear; so, it is more important to assess the interior capacity rather than the marketing label of two people. Read on to learn everything you need to know before you purchase your next tent and you'll be snuggling up in the great outdoors before you know it.
This is the best product on our list that is currently in stock: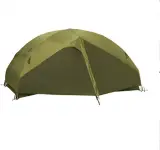 Marmot Tungsten
Why is it better?
Features a zone construction to increase the interior space
Even on wet and windy nights, the ventilation is good
Includes a footprint for isolation
In a
Hurry? Editors choice: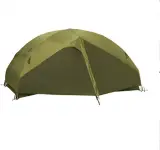 Test Winner: Marmot Tungsten

12
Researched Sources
2.3k
Reviews Considered
17
Hours Researching
19
Products Evaluated
Weight
Breathability
Durability
Capacity
By Default
Criteria Used for Evaluation


Weight
Are you going to bring yours backpacking? This is a very important question that you need to answer before you invest in something. The key word there is before. It may not seem like much, but an extra couple of pounds can make all the difference in the world in a backpack. So, you may prioritize a lighter model over a heavier one. Now, it is also vital to point out that a reduction of weight does not necessarily insinuate that the quality will suffer. In fact, an ultralight portable shelter can actually sport more premium materials if it cuts down on the extra features and roominess.
Also, you may want to keep an eye out for choices that come with a dual-stage stuff sack. These sacks are unique as they can allow you to disperse the load with a friend. As such, you could each carry three pounds separated, for example.


Breathability
When it comes down to it, there are two primary factors that determine the breathability. Firstly, it is the actual ventilation to prevent condensation from building up and the second is how much breathing room is provided. The former is easy to assess as there needs to be enough mesh throughout. But, when it gets cold, you may not want this air flowing in. So, look for mesh panels that can be zipped up.
As far as the breathing room is concerned, this is where things can get controversial. "Controversial" in the sense that manufacturers can sometimes fib and mislead you in regards to the sizes. The reality is not all models will comfortably sleep two people; at least, not comfortably. Instead, you need to focus on the specifications. This would include the peak height, floor area, floor dimensions and interior volume. These values will go a long way in determining if there truly is enough space for you.


Durability
No matter what type of tent you are in the market for, they will get you as far as their build quality will. To elaborate, if a particular model is comprised of cheap and thin materials that can't hold up to some decently rough environments, it may not even be worth a look. Often times, you do get what you pay for and it is best to ignore the price tag and focus more on the build quality. Most are typically constructed of nylon and polyester materials as both offer performance advantages and are tough. If you are looking for the most durable option, though, pay attention to the denier of a fabric as the higher it is the more rugged the fabric will be.
However, you may also need to consider how the one you choose will hold up in the rain and through storms. The build quality will certainly help it stay intact during storms but that is only half the battle. The other is assessing its ability to keep out water. To do so, ensure the seams are fully taped to prevent water from seeping through. Secondly, assess what type of coating has been used.


Capacity
Of all the design features you need to factor into the equation, this is the one that is easiest to forget about. However, it is also one that could silently be one of the most critical. If you are merely camping in a campground and are looking for a one to accommodate more people, they may not care if there are storage compartments inside. Yet, if you plan to use yours frequently and on backpacking trips, it can be nice to have dedicated compartments to store your gear. If this matters to you, look for models with interior pockets, such as lampshade pockets for lighting, media pockets for electronic devices, and so on.
But, this is also where vestibules come into play. Not all options will have one but some will and others will have multiples. They are convenient as they are essentially oversized floor areas that give you a location to store your boots or other dirty gear. It essentially can keep certain items separate from the main interior.
Expert Interviews & Opinions
Most Important Criteria
(According to our experts opinion)
Experts Opinion
Editors Opinion
Users Opinion
By Default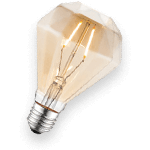 Repairs for Rips & Tears
Look, nobody is perfect and even though you may try your hardest, your gear, in general, may succumb to a few tears during its lifespan. It is okay as you can easily patch the tear. Of course, it does get a little more complicated the larger the abrasion is. But, most manufacturers should offer self-adhesive patches that can be used for such instances. If you do not want to spend the money on their patches, though, you could use a regular seam sealant to patch a small hole. Now, larger tears could be a bit more complicated as an adhesive patch may not be large enough. In this instance, contact either a local repair shop or the manufacturer to see what they recommend.
Other Factors to Consider


Ease of Use
Do you really want to spend minutes on end assembling it? The reality is, depending on the design, some brands and models can be more complicated to assemble and this could be a red flag for you. Besides glancing through user feedback to see what actual users and testers have to say, you can also research the product itself and predict if it will be easy to set up. For example, if it is a hubbed pole system then it should be a piece of cake. The reason is this type of a pole system eliminates the guesswork when you are assembling it.
On the contrary, poles that connect to the canopy via clips or sleeves can be a bit fussier. While still not necessarily hard, this system may not be ideal for you. Of course, it also helps when the parts are color-coded so you can quickly find out where each sleeve goes with each pole. All in all, though, practice makes perfect and before you use it in the field, try assembling it beforehand to get the hang of it.
Frequently Asked Questions
q:

How Long Will it Last?

a:

When something is as expensive as these, or at least some of them, you really want to get your money's worth. If you invest $500, you want it to last more than a few seasons. The question is will they? Well, this is a tough question to answer as a lot of variables come into play. For starters, one will last longer for someone if they only use it once a year as opposed to 10 to 20 times a year. Then again, it also depends on how you treat it. Various questions down below allude to the proper care of your gear so you will be fully knowledgeable by the end of this.

Other factors, however, such as where you use it can also decrease its lifespan. If it lives in higher altitudes that experience more extreme conditions, it is only common sense that it will not last as long.
q:

How Do You Properly Clean This Product?

a:

While it is not a popularity contest, this may be one of the most common questions that owners will have. In all honesty, it is a good question as again, you want to protect your multiple hundred dollar investments. Even though your human instinct is to go home and rest after a long adventure, it is best if you assemble the whole thing when you get home to clean it. All it takes is a sponge and lukewarm water (avoid using cleaning products on most models). Certain areas, such as inside the zippers, can be prone to sand so spend extra time cleaning them.

However, if there is excessive dirt and lukewarm water is not doing the trick, you may need to let it soak in a bathtub for a good hour. All in the meanwhile stir it around a couple of times.
q:

How Do You Prevent Mildew?

a:

If you are not careful, mildew can begin to grow and that is obviously not what you want. Thankfully, it is pretty easy to avoid mildew build-up. Do you want to know how? It is simple, really. Granted you never store your gear wet for more than 24 hours, mildew should not begin to grow. Yet, if you leave it for a few days in warm weather, while it is stored with moisture, the mildew formation process will begin. So, what is the big deal anyway?

A product like this with mildew is a one with a disease; let's say that. Not only can it damage the coating but it can also leave permanent stains that can void the warranty. All you need to do is ensure it is free from moisture before you store it. But, avoid doing so in a dryer and instead allow it to hang dry (or assemble it and allow it to dry that way).
q:

Why Does Condensation Get Inside?

a:

Without proper ventilation, condensation can become a major issue as well. Yet, even models with proper ventilation still may experience condensation build up from time to time. It is almost impossible to prevent it 100 percent of the time as multiple factors are involved that can speed up the process of condensation forming. For example, when the humidity rises outside, temperature changes, the environment is wet, or moisture is released inside, condensation has a tendency to form.

It is tough to combat the environment but you can select a logical campsite away from bodies of water. Also, in these conditions, keep it as ventilated as possible to keep the condensation issue to a minimum.
q:

Can You Put a Product Like This in a Washing Machine?

a:

Unfortunately, power is not always the answer. On a small fixture, it is probably wiser to use a traditional Philips screwdriver instead of a screw gun. The same concept can be applied as they are just no match for the vigorous nature of a stainless steel machine. Washing it in a washing machine can cause the mesh to tear, ruin the seam taping and can even damage the coatings on the fabric.

While you do need to wash it, doing so in a machine is simply not going to be the solution this time around.
Subscribe to our Newsletter