Best Tent Pegs
last updated:
Mar 11, 2020
One of the most critical pieces to have while assembling your shelter for camping is tent stakes or tent pegs. Without these items, a tent will not stay secure in high winds or rainstorms. With the smallest amount of wind and no tent stakes, the tent will surely crumble.
When purchasing a tent, the supplies that come with the purchase are typically cheap or easily bendable. When these items bend or break, the guy line will slip off and the tent will no longer be secured to the ground. With that said, buying the best tent stakes and pegs will secure your shelter and make for an enjoyable camping experience. Read on to find out about the best tent pegs available, today!
This is the best product on our list that is currently in stock:
ABCCANOPY
Why is it better?
Tops glow in the dark
Tapered and threaded tip
Durable steel will not bend
In a
Hurry? Editors choice:
Test Winner: ABCCANOPY

16
Researched Sources
1.2k
Reviews Considered
12
Hours Researching
17
Products Evaluated
Durability
Ease of Use
Value
Style
By Default
Top Ten Sets of Tent Stakes
Criteria Used for Evaluation

Durability
This was one of the most important features that we considered because if it isn't made from high-quality materials, it isn't going to do a very good job at keeping your gear from blowing away. Users found that the galvanized steel alloy product is more reliable when it comes to frequent use. These metals are less likely to bend and break, even when you are using a hammer to drive them into the difficult soil. The downside to hard metals, however, is that they are often a lot heavier than plastic or aluminum, which may be a problem for hikers that are trying to travel light. Aluminum is a great option as well because it is more reliable than plastic or PVC, but you still may run the risk of them being or breaking, especially when using a mallet to hammer them into place. If you opt for aluminum, be sure to select a thicker and shorter model to reduce the risk of them bending.

Value
No one wants to spend a lot of money on these products because they just aren't as fun as spending money on things like hiking boots and sleeping bags- but they are still a necessary purchase. That's why we made sure to select designs that were tough as nails and made from high-quality metals but were also offered at a very low price point. Even the higher-end designs that were much thicker and longer came in at a price point that we considered to be reasonable. If you take good care of them and be sure to collect them all up before you head home, they are going to be the last set that you will ever need to buy. Our philosophy is that it is better to spend a little more money now for gear that will last a lifetime rather than spending a little bit of money over and over again.

Ease of Use
There is nothing more frustrating than trying to drive a stake into a soil that feels like it is composed of solid concrete. There are a few things that we kept our eye on in order to make this task just a little bit less frustrating. The number one feature you want in a stake is a sharp and tapered end that it really going to be able to penetrate the soil. Typically, once you get a little bit of headway, the rest of the stake should just slide right into place. However, that isn't always the case. In those instances, you might have to dig out your old trusty rubber mallet. We liked to select designs that had flat tops to allow users to have a good surface to make contact with the head of the mallet. Often, when stakes have narrow tops, they can not only be unaffected by the use of a mallet, but they can also damage the head of your mallet as well.

Style
You might assume that with such a simple product that they all are going to be very similar. However, there are a lot of various designs out there on the market, especially when it comes to the tops. Most units have basic shafts, with only minor differences in the threading and the tips. What we considered closely were the tops of each design. We were drawn to models that had more than one option to hold gear in place. There were quite a few designs that not only had eyelets for looping and tying off guy lines, but also had hooks as well to hold other lines in place. We also liked clever little features like reflective paracords that made finding your stakes easy so that no unit could be left behind. There were even some designs that could glow in the dark, making you campsite easy to spot after returning back from a late evening hike.
Expert Interviews & Opinions
Most Important Criteria
(According to our experts opinion)
Experts Opinion
Editors Opinion
Users Opinion
By Default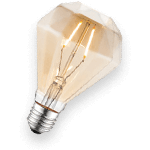 Affordable and Reliable
It might not be the most exciting piece of camping gear that you will ever buy, it can sure help keep your gear safe and secured to the ground in the event that the winds start to pick up. Luckily, even the highest-end models are still relatively affordable, and if you take good care of them (and don't lose them) they will probably outlive most of your gear and will be the last set of stakes that you will ever have to buy. What's great about these products is that they can also be used for a myriad of uses outside of the campsite such as gardening, landscaping, or setting up your gear at a festival or the beach.
Other Factors to Consider

Bottom Line
It's always important to take into consideration the conditions for which you will be using these products, as well as the amount that you will need. If you have just a simple and small tent, you could get away with buying fewer stakes. However, if you have a larger design or even multiple units, selecting a brand that offers more stakes in a single pack might be more beneficial for your needs. Above all else, it is important that you take good care of them to ensure a long lifespan so that you won't need to keeping buying replacement. That includes cleaning them once you get home, and making sure that you started your camping trip with 10 stakes, and you are returning home with 10 stakes.
Frequently Asked Questions
q:

Why do I need extra tent pegs?

a:

Perhaps you just bought a brand new tent, and you discovered that they included a whole set of stakes in the box. Why would you buy more? Any seasoned camper will tell you that the stakes that are included with your purchase are typically made from cheap plastic, and will whimper and break at the mere thought of hard soil. If you want to ensure that all of your gear stays securely in place, you will want to buy something that is made from a hard alloy. Even if you have checked the weather forecast before you left and it is nothing but clear skies for the entire weekend, that doesn't mean that a nasty summer storm can blow in unannounced. It is better than all of your gear is secured down rather than finding that you have to fish your tent out of the lake the following morning because it wasn't properly anchored to the ground.
q:

Which is better, steel or aluminum?

a:

Different campers will tell you that one is better than the next. At the end of the day, it all boils down to personal preference. Many campers feel that steel stakes are highly superior to aluminum because they are less likely to bend and break, especially when hammered into the ground. On the downside, these stakes can be pretty heavy, and can really weigh you down if you are trying to keep your backpack light. Aluminum stakes are sturdier than plastic, but they run the risk of bending more easily than steel. On the bright side, they are typically very lightweight, and won't weigh hikers down with a lot of extra weight when making long-distance treks.
q:

Do I need a rubber mallet?

a:

Many campers pack in a rubber mallet into the supplies just in case, but for the most part, many of these designs do not need them. Most stakes out there on the market have tapered and sharp ends that allow them to slip into the ground easily. If you are certain that the ground where you will be setting up camp will be soft and easy, you could probably leave the mallet back in your toolbox. However, if you are unsure of the condition of the soil, it may be in your best interest to bring a mallet along just in case. If your tent stake doesn't have a plastic tip or fragile loops or arms, you could always improvise and hammer it into place using a rock.
q:

Will they work in sand?

a:

For the camping along the beach, you want to make sure that the sand that you are setting up camp on isn't too loose. Trying to anchor gear down into loose sand is like trying to anchor it down into pudding. If you opt for sand that is fairly firm, and you select a design that is longer (we suggest purchasing a 12-inch stake rather than a 6-inch stake for sandy conditions), you shouldn't run into any problems keeping your gear in place.
q:

Can they be used in high winds?

a:

No one feels good about crawling into their tent when the winds are howling, because it is hard to fall asleep with the fear that you might wake up and your gear will be in the neighboring lake. Deep, high-quality stakes are a good start at keeping your gear anchored, but there are also a few techniques you can utilize to ensure everything stays put. The most important thing that you want to do when setting up camp on a blustery day is to ensure that you don't place your stake vertically into the ground. You will want to place your stake into the ground at about a 45-degree angle. This will help them gain a little bit more leverage against a wind that is trying to rip it right out of the ground. Also, purchasing stakes that have a grooved exterior will help them create more friction which will help it stay in place better.
q:

How should I clean them when I am finished using them?

a:

Luckily, a lot of these brands come with a sharp drawstring carrying case that is not only perfect for separating muddy stakes from the rest of your clean gear, but it also serves as a great place to keep them high and dry when not in use. After you get home, simply soak the muddy stakes in some soapy water, and be sure to dry them completely before placing them back in the bag and with the rest of your gear to be ready to be used again.
Subscribe to our Newsletter