Best Portable Induction Cooktop
last updated:
Feb 07, 2020
If you are trying to wrangle up some of your non-camping friends to spend some time with you out in the woods over the weekend, one of the best ways to get them to make a commitment is to promise an excellent home-cooked breakfast in the morning. Often, people just assume that if you are sleeping out under the stars, you are likely making meals out of foraged berries and dry granola bars. However, that doesn't have to be the case! Take your camping to the next level by investing just a little bit of money into a portable induction cooktop. These units are great for cooking up just about anything on the go and are a great way to still eat all of your favorite comfort food while enjoying the freedom of being untethered to all of the stress and worries of home.
In a Hurry? The test winner after 16 hrs of research

Secura 9100MC
Why is it better?
Digital display
Heats up quickly and get very hot
Affordable
In a
Hurry? Editors choice:

Test Winner: Secura 9100MC

14
Researched Sources
2.3k
Reviews Considered
16
Hours Researching
19
Products Evaluated
Features
Portability
Ease of Use
Value
By Default
Criteria Used for Evaluation


Features
Everyone loves additional features, and that includes us. Most of the added features of these models can be found right on the display. The burner itself seems to be pretty standard across the board, but it's the interface where companies can add neat little additions. Adding a timer is something very simple, but not all models provide this feature. We also liked the sleep timers that are found on some of these units. A sleep timer will allow you to set the temperature for, let's say, a pot of oatmeal, and then go to bed. When you wake up in the morning, you will have a fully cooked and hot pot of oatmeal. We were also drawn to units that had safety features such as a locking mechanism to ensure that curious little hands never accidently turned on the heat.


Portability
If it is difficult to load up into your car with all of your other camping gear, then it's not very portable, now is it? Some of the models out there really didn't have the same portability as some of the others- which we found a little surprising. We were drawn to models that sported a short, flat design so that they won't take up that much room. We also liked models that came with their own carrying case, and that had wires that were longer (the longest we found was about 5 feet long). It's important to keep in mind that these plug into an electrical outlet, and luckily most of them don't have a grounded plug that might not be compatible with your generator. After you buy your model, be sure that the plug will be compatible with the power source that you will be using. If it isn't compatible- there is not need to worry. Simply run down to your local hardware store and purchase an adapter- they are typically very inexpensive.


Ease of Use
Things can become overly complicated pretty fast when it comes to these- so we tried to keep it simple. No one wants to have to read a complicated instruction manual while trying to destress in the woods from a crazy work week. We liked models that had an intuitive interface that you could figure out without the need of an instruction booklet. LCD touch screens were a definite must- but they also came at a slightly padded price point. We liked the designs where you could adjust the temperature via plus and minus buttons on the display over models that had only a few preset temperature modes designed for different types of cooking (such as frying, boiling, and melting). Allowing you to adjust the actual temperature allows for cooks to have more control over the heat and what they are cooking. If you are out at the campsite and accidently burn the steaks because the temperature of your burner wasn't reliable, you can't exactly run to the supermarket to buy more steak.


Value
This isn't something that you will likely use on a daily basis, so it was important that we kept the cost as low as we could without sacrificing the quality of components used. These burners can really rack up quite the price tag when companies add a myriad of features. Many of the features on the really expensive designs weren't incredibly essential to campers and home cooks, so we left those units to the professionals. While some of the ones that we selected did cost a little bit more than some of the lower end models, they will ensure that they will last you for many years of camping with the entire family. We think that is is better to spend a little bit more now than having to replace your cheaper design every few years.
Expert Interviews & Opinions
Most Important Criteria
(According to our experts opinion)
Experts Opinion
Editors Opinion
Users Opinion
By Default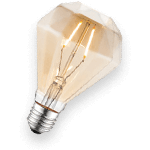 A few things to keep in mind
This type of cooking is relatively new, so there are a few things to keep in mind before you make a purchase. It isn't like cooking on a gas or electric burner, it requires the use of a specific pan. Be sure that you have the right cooking tools before taking the plunge, or you might be left with cold pans. It's also important that the pans be perfectly flat. If you are using an old set of pans that have warped bottoms, you aren't going to get an even cook. In order for them to work perfectly, every point of the pan needs to make contact with the burner. It may seem a little unorthodox at first, but after a while, induction might become your favorite way to cook up all of your favorite meals.
Other Factors to Consider


Safety Hazards
It may be a little unsettling to know that you are cooking with magnetic fields instead of the tried and tested fire method of cooking. This idea makes many cooks wonder just how safe it is. We aren't going to beat around the bush with this answer, which is: there isn't enough research and definite proof to say one way or another. This method of cooking is still pretty new, and there just isn't enough research. What we do know, however, is that it is about as safe a cooking in a microwave. It produces a small amount of radiation that is of a very similar frequency to a microwave. Some cooks refuse to use microwaves for fear of this type of radiation. We say that if you have no problems cooking in your microwave, you should have no problems cooking via this burner method.
Frequently Asked Questions
q:

What makes induction different?

a:

When comparing this method of cooking to its gas and electric counterpart- there is one very distinct difference between them: the burner never gets hot. When you put a pan on this burner, the burner itself never actually gets hot, because it is sending all of its energy to the pan that it sitting on top of it. Sure, it's a cool parlor trick, but does it actually cook the food any differently? In short- yes it does. By transferring the heat directly to the pan, you will have a more even cooking surface. Often, on gas stoves, there is a certain amount of time it takes for energy to transfer from the burner to the pan, and then to the contents of the pan. This method often takes a while and can create an uneven heat (where the center of the pan is hotter than the side). With induction cooking, there is no transfer of energy- the pan itself is the heating source, and therefore all parts of the pan receive equal heat distribution.
q:

Why are they so noisy?

a:

Don't be alarmed when you first kick it on and it makes a sound akin to a hanging mosquito zapper- it's perfectly normal. That noise comes from the magnetic fields in action. As with anything, some models make a little bit more noise than others. As the heat rises, your unit will also become louder and also make a distinct clicking noise- which is also considered to be perfectly normal. It can be a little bit unsettling at first because it doesn't sound like it should be normal, but after a while, you will get used to it, just like users became accustomed to the sound of a microwave.
q:

Are they battery operated?

a:

Most of the products that we found out there on the market require the use of an electrical outlet. If you are using one to take along with you on your next camping trip, you might want to ensure that you also bring along an electric generator. Also, before you pack everything away, be sure that the plugs from your cookware and your generator are compatible. Some generators do not have a spot for a grounded plug, and some cooking sets require the use of a grounded outlet. This incompatibility doesn't mean that it's useless, it just means that you will have to take a trip to the local hardware store and buy an adapter (which are usually pretty cheap).
q:

Can I use any type of pan?

a:

Unfortunately, you can not. If you were in a pinch- technically you could, but you would not receive the same level of even heat, and cooking many different types of food may become problematic. Some of the products out there on the market actually come with a pan that is made especially for that particular burner. However, if you were curious to see if your pots and pans in your pantry would work- there is actually a simple way to test this. Due to the fact that these special types of burners utilize an electromagnetic field to generate heat, all you will need to do to test your pan is pop off one of your refrigerator magnets and stick to the bottom of your pan. If it sticks- it's good to go. If it doesn't stick, you are going to need to find one that does.
q:

What is induction cooking?

a:

You might have heard of this word before when talking about cooking, but what exactly does it mean? The answer to this question is a little difficult, but we will try to explain it as simply as we can. Many stoves and cooking surfaces utilize the main heat source at the bottom, which in turn heats the contents of the of the pan that is sitting on the surface. With this type of cooking, however, the heat source transforms the pan to the main source of heat and therefore makes it perfect for cooking on the go. It is able to do this by utilizing an electromagnetic field, and it the main reason why you can't use just any type of pan with these products.
Subscribe to our Newsletter