Best Bike Locks
last updated:
Feb 07, 2020
Coming from someone who recently had their bicycle stolen, A LOCK IS VERY IMPORTANT! A bike lock can keep your cherished two-wheel bicycle safe from potential thieves, and ensure that you can find it in the same place you put it the next time you go for a ride. There are endless options when it comes to bike security, and while the initial function is simple, reliability is a must. Not every person believes that they need a bike lock but it is a great piece of gear to invest in for the price, as it will ensure the safety of your bicycle. Even though they all have the same basic job, the different designs offer a lot more flexibility than bike locks used to offer only a few years ago.
In a Hurry? The test winner after 10 hrs of research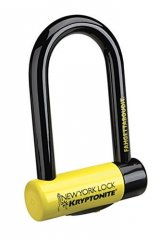 Kryptonite New York Fahgettaboudit Mini
Why is it better?
Hardened steel shackle
3 keys- one with an LED light
18mm shackle
Long-lasting
In a
Hurry? Editors choice: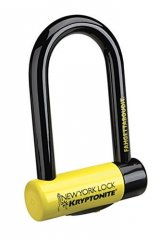 Test Winner: Kryptonite New York Fahgettaboudit Mini

16
Researched Sources
1,348
Reviews Considered
10
Hours Researching
10
Products Evaluated
Brand
Features
Protection
By Default
Criteria Used for Evaluation


Brand
There are several big brands on the list, with the most recognizable being the granddaddy Master Lock. Founded in 1921, they aren't the first company people think about when they want a bike lock. But as a leader in security products, it only makes sense for them to have some skin in the game for bike locks. Their inclusion on the list is a result of improving on their best bike lock, one that has more use than all of the other products on the list. Sometimes having a product that has multiple uses is valuable, since it keeps you from having to purchase multiple products.
The other brands on the list take a direct approach to protect bikes, and the surprise with the competition is that a lot of them are newer companies. A good bulk of the companies on the list got their start with Kickstarter and other fundraisings and eventually turned into full-fledged projects. Bitlock, in particular, had strong backing by thousands of users, who of course consisted of several people from the bike community. The bike lock industry over the years has been shaped by the users themselves, with millions being active in deciding the core features of major products. With that in mind, Master Lock is not a part of that movement, so their inclusion on the list is really remarkable. It goes to show just how useful their products are, even in an industry that has been leaning towards modern bike locks for the consumers.


Features
Bike locks have really come a long way. Who would have ever thought that, for one, you would need to charge a bike seat, and two, that you could solar charge it? Our list of locks includes many locks with features we had never even thought out. Another one, for example, is Seatylock, the bike lock that doubles as a seat replacement. Hiplock is another product that offers a totally different experience. This lock can be worn around your body when you're not using it. Aside from these examples, we researched each lock thoroughly and detailed the features of each in its own section. Some only feature an extra key or a super-tough material, but others are quite fascinating.


Protection
Presumably, the most important criterion here is the protection of the bike! If you choose a traditional bike lock, we looked at the materials and closing method to decipher how difficult it would be to break or cut. For the more modern locks, we investigated the electronics inside the lock and how well they function. There are some locks that we considered that had issues connecting with the smartphone and wouldn't lock or unlock properly. If the bike lock can't offer your bike the proper protection, it is absolutely useless.
Expert Interviews & Opinions
Most Important Criteria
(According to our experts opinion)
Experts Opinion
Editors Opinion
Users Opinion
By Default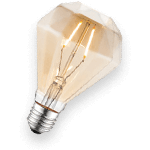 Where to Leave Your Bike
While you might think a hidden spot would be better for your bike, studies show that it is actually safer to leave your bike in a well-lit area with a lot of foot traffic. A thief isn't going to take a crowbar or hammer to bike lock when there is a bunch of good samaritans passing by.
Bike Stand
A metal bike stand is the ideal choice of unit to lock your bike to. A wooden fence is dangerous because the wood could easily be cut. Also, be sure to check to make sure that your bike can't be lifted over whatever you lock it to and taken. If you have no other option, a backup option is to lock your bike to a friend's bike by the frame.
Other Factors to Consider


Value
This is a little difficult to say no to because of the multiple options that become available if you shop by price. Not all users will stick to just have a single lock on their bike, even if it is the best on the list. This is not a slight on the product, as users are just more at ease with having multiple locks on their bikes. For users in this category, purchasing one of the higher-priced locks and a cheaper backup is the ideal security situation.
For users that only want one lock and funds are low, there is nothing wrong with getting a low priced lock. Remember that a good formula to use when deciding the price of your bike lock is to subtract 10% of the bike purchase price. That is your allowance to use when purchasing a lock, or rather in protecting your investment.


Overall Fit
When getting away from the U-lock types, the length makes an incredible difference in the security of a bike lock. The longer the lock is, the less secure it becomes due to the exposed bits. Slack is your enemy when it comes to bike locks, so if there is a lot of slack after attaching your lock, consider wrapping it more around the frame and wheels to tighten it up. This gives a potential thief less room to maneuver and takes away some of the most commonly targeted weak spots in a bike lock. Giving too much slack can result in not only your bike getting stolen, but the lock as well.


Weight
This question can be a bit scattered since it will come down to the user more than anything. The heaviest bike lock on the list is five pounds and some change. For some users that is a lot of extra weight to attach to your bike, but as shown on the list, the weight of the lock has a lot to do with how secure it is. Heavier locks tend to have better materials that are tough, and sometimes impossible for the everyday thief to get through. Even with the strongest tools, the heavier bike locks on the list are immune to bike thieves. If weight is a bit of a concern, then consider going for a lower weight at the sacrifice of security. It is a balancing act where you have to consider what is more important, less weight or maximum protection.
Frequently Asked Questions
q:

Which is better, traditional or digital locks?

a:

This is where the electronic bike locks have an edge over the traditional ones. Any bike lock on the list with a companion app will allow you to let people 'borrow' your bike. And some apps even have a timing interval that rearms the alarm after a certain amount of time has passed. Such features allow you to set up a schedule for people to use your bike, even when you're nowhere near it. And for someone that is really close to you, sharing the backup code can bypass having to let allow sharing in the app.

With traditional bike locks that are locked with keys, sharing is a bit more difficult. Even with backup keys, letting go of a spare that can be potentially lost is a bit of a pain. Bike users that tend to lend out their bikes a lot should definitely lean more towards the modern options with bike locks.
q:

Is there any maintenance required for a bike lock?

a:

No set schedule has to be followed to clean a bike lock, but it is important to make sure it doesn't get too dirty. For traditional bike locks that operate with a key only, some companies have included built-in dust cover to keep the keyhole from getting debris trapped in it. The smallest amount of dirt in a keyhole can make the entire experience annoying since the keys are precise in their shape.

Dirt collecting in the hole can throw this precision off, resulting in multiple attempts to get your lock off. And in worse scenarios, the dirt will be lodged in so deep that your key won't work. It takes a lot for this to happen, so unless you're accumulating a record amount of dirt while riding, it shouldn't be an issue. Just be aware that wiping your bike lockdown every now and then will only benefit the long-term life of the product.
q:

What are the best attachment points to keep your bike secure?

a:

Whether you have a flexible lock or a U-lock, location is key to getting the most out of their features. It isn't as simple as choosing a stationary object and walking away. Pay attention to some key things, and always be aware of your surroundings. Is the area you're locking your bike up deserted or busy? The latter would be the better option, and it gets even better if it is near a place that has camera coverage.

Your best bet in this situation is choosing a place where there are already a lot of bikes that are locked up. In this case, security is stronger in numbers, so always lock up with the rest of your peers. Now back to the original point, a stationary object that is immovable is an absolute must. Attaching your lock to an object that can be moved is begging for attention, and offers a thief more room to maneuver. Always be on the lookout for a Sheffield stand since they are made for keeping locked bikes secure.

In areas that are less ideal for locking bikes, a second lock might be the solution to end your paranoia. This second layer of protection is great for when you'll be away for an entire day and can't check on your bike. When the location is taken care of, turn your focus to the actual lock. Always keep locks away from the ground, and always attach your lock to the frame when possible. The biggest mistake people make when locking their bike is only securing a wheel. A thief can simply remove the wheel and walk away with the rest of your bike. And lastly, when positioning the lock, make the weak points as difficult as possible to access. The less room a thief has, the less likely he is to attempt to take your bike.
q:

Should I get a U-Lock, Cable or Chain Lock?

a:

A U-Lock is a widely used lock style that acts as an excellent deterrent to potential thieves. The bulky locky mechanism resists hammers, chisels, and similar tools. The horseshoe shape limits leveraging–as long as it fits your bike well–and limit the amount of space a thief can insert a crowbar. A cable lock is versatile and adaptable but will generally offer less theft deterrent than a U-Lock. Bolt cutters can cut through most cable locks, and on their own, maybe suitable for low-crime areas. Elsewhere it might be good to lock into a U-Lock as an additional form of security. A chain lock is another alternative that can hold up to high crime areas and is designed to resist hacksaws or chisels and the chain makes it tough to leverage. If you choose this option, you need to make sure you get a padlock that is just as tough. A negative of a chain lock is the weight of the chains while you're carrying it from place to place.
q:

If I buy a more expensive bike lock, that will ensure my bike is safe, right?

a:

When looking at investing in a bike lock for your bicycle, do not think the more expensive the bike lock the more durable or better quality it will be as that just is not the case. The best thing to do when looking for a durable and secure bike lock to last you years to come and keep your bike safe is to look at the material and also the reviews to see how the bike lock has held up for other consumers that have put them to the test. Do not solely be swayed by price as you may end up with an expensive bike lock that will not hold up, make an educated purchase and do the research before buying.
q:

What if I lose my keys?

a:

It has happened to all of us; lost house keys, car keys, bike keys. If you lose your bike keys, you may think that you are out of luck and go straight for the bolt cutters. However, some brands, such as Kyrptonite, offer a registration system for your keys. You can put them in their system and if you are ever locked out, they can mail you an extra anywhere and at any time.

However, if you do not register the keys, some companies will accommodate you by allowing you to send in the lock itself, locked, and send a new one with a new set of keys. There is typically a fee for this service.
Subscribe to our Newsletter