Best Climbing Rope
last updated:
Feb 07, 2020
When done right, climbing is one of the safest extreme sports. However, properly protecting a climber requires knowledge and skill that must be learned, and if done wrong the consequences are disastrous. The system used to keep climbers safe typically involves two people attached to a single rope. The climber ties into one end of the rope referred to as the sharp end, and the belayer connects themselves further down the rope with a device that creates friction to hold the climber up if they happen to fall. Choosing a climbing rope can be a confusing process that involves a certain amount of knowledge of the sport. That is why we have created this guide to get you started on your research. Take a look at our top picks below.
In a Hurry? The test winner after 18 hrs of research

Sterling Slim Gym
Why is it better?
Cheap price
Great beginner rope
Thick diameter withstands wear and tear
In a
Hurry? Editors choice:

Test Winner: Sterling Slim Gym

13
Researched Sources
2.4k
Reviews Considered
18
Hours Researching
19
Products Evaluated
Use
Features
Size
Weight
Value
By Default
Criteria Used for Evaluation
Expert Interviews & Opinions
Most Important Criteria
(According to our experts opinion)
Experts Opinion
Editors Opinion
Users Opinion
By Default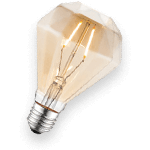 Rope Type
Half ropes and twin ropes systems require expertise to handle and are not appropriate for most free climbing endeavors. However, in ice climbing, mountaineering, and big wall climbs these systems provide more safety as there is a second rope that can work to catch your fall if an ice screw fails or a rock severs one of the ropes. These systems also allow for longer repels, since the two ropes can be tied together once the climber reaches the top. Some ropes are certified as single, half, and twin ropes. If this is the case, make sure to inspect the safety ratings carefully, as users will have been tested differently and therefore will have different numbers.
Standard or Dry Treated
Dry treated ropes are finished with a special treatment that makes them less absorbent. In turn, this increases their durability by making them water and dirt-resistant. Especially if you are climbing in the snow (or rain), dry treated ropes are important. However, if you do all or most of your climbing indoors, a standard rope will save you money and suit you just fine.
Other Factors to Consider


Safety Hazards
Every rope that is on the market is tested for safety in the same way. The governing body that administers these tests is the Union Internationale des Associations d'Alpinisme or the UIAA. The first test that they do is for static elongation. The percentage that appears on a rope is how much that rope stretches when an 80kg weight is placed at the end of the rope.
For single and twin ropes, static elongation may not exceed 10%, while for half ropes it may not exceed 12%. The second test is for dynamic elongation, which is the percentage a rope stretches after taking a fall. To achieve this number weights are dropped onto each type of rope. Single ropes are dropped with an 80kg weight, half ropes are dropped with a 55kg weight, and twin ropes are dropped with an 80kg weight on two strands. Dynamic elongation on a rope may not exceed 40% of the length of the rope.
Frequently Asked Questions
q:

What kinds of ropes are there?

a:

When choosing ropes, you have the option between single, half, twin, and static. Here is the rundown of each kind:

Single ropes are good for sport climbing, trad climbing, and big walls. This type of rope is called single, because it has been created to be used by itself (not with another rope). A large majority of climbers tend to use this kind of rope. To recognize a single rope, you will see a one on each end of it.

Half ropes tend to be utilized for mountaineering and ice climbing, as well as trad climbing on multi-pitch rock situations. Half ropes are used with another rope. The proper use of the half rope means that there will be a reduction in rope drag. This is useful for wandering routes.

Twin ropes are best for non-wandering multi-pitch routes and mountaineering and ice climbing. Twin ropes are used with another rope. When repelling, tie the two ropes together, and this will allow you to go further than a single rope would. These ropes tend to need a skilled climber who knows how to use them.

Static ropes are great for rescue climbs and caving. They can also be used for climbing fixed lines, hauling loads and ascenders. These ropes can be used in situations when you don't want the rope to stretch. For example, if you are hauling a load up, or if you are lowering another climber, you would want a rope that doesn't stretch, so this would be a good option.
q:

What is the best diameter for your rope?

a:

8.9-9.55mm ropes are considered to be thin ropes, and they are good for situations where weight is critical, like steep sport climbs. These are usually favored for their lightweight, making them great for long multi-pitch climbs. However, thin ropes also have downsides. They tend to be less durable, less easy to grab, and have a lower UIAA fall rating. They also slide through belay devices much faster, meaning that you will need to have an experienced and concentrated partner when using a thin rope.

The most popular diameter of a single rope is 9.8mm. These ropes tend to be very versatile, decently durable, and easier to use. However, the thicker the rope, the easier it is to grab. For example, a 10.2-10.7mm rope will offer a quicker grip. Not to mention, a thicker rope is also easier to lock into your belay systems. Thick ropes are also known for being more durable than thin ropes.

This style is best suited for gym climbing or top-roping, which puts quite a strain on the ropes. You should always pay close attention to the wear and tear of your rope, no matter the thickness. On average, lead-climbing ropes range from about 9.8mm to 10.2mm in diameter. And you can't really go wrong with a rope in this range, but finding the particular rope diameter that hits the comfort spot for you is a personal choice that takes some safe trial and error.

Now, most of this information applies to single ropes. The average diameter of half and twin ropes is different. A half rope typically has a diameter of 8 or 9mm, and a twin rope is most frequently seen with a diameter of 7 or 8mm thick. As you can see, these styles of ropes are thinner and will most likely wear out faster. However, they allow you to tackle more technical and wandering terrains.
q:

What affects the price of a climbing rope?

a:

Prices are most readily affected by the length of the rope you choose. At times, as we all know, you also end up paying for the brand name that comes with a product. However, many of these big brands also offer warranties with their products, making them much more valuable.

Logically, the longer the rope that you buy is, the more it will cost. Prices also change depending on which extra features you purchase. For example, a rope with dry treatment and in a bicolor pattern will be much more expensive than the same rope that doesn't include these features. Finally, skinnier ropes tend to be more specialized and therefore more expensive than thicker ropes.
q:

What are some extra features to look into?

a:

There are a few extra features that can be found on climbing ropes that make a big deal in terms of safety and performance. First and foremost are middle marks, which are typically black lines in the center of the rope that alert the belayer once they have fed out over half the rope. Even better than this are bicolor ropes, which change the pattern of their design at the halfway mark. Both of these features allow the belayer to know if there will not be enough rope before it becomes a major problem. Some ropes also change patterns near both ends.
q:

What type of safety precautions does this type of rope help with?

a:

Lower numbers for dynamic elongation are desirable if you wish to prevent a large fall. However, a longer fall means a softer catch since rope stretch slows you down before reaching the bottom of the fall. This also means the climber will experience less impact force. The lower the number is for impact force, the more comfortable a fall will be. Therefore, although it may seem like a good idea to buy a rope with as little dynamic elongation as possible, in reality, more dynamic elongation makes for safer makes for safer climbing.
Subscribe to our Newsletter