What to do with An Old Climbing Rope: 10 Recycling Ideas!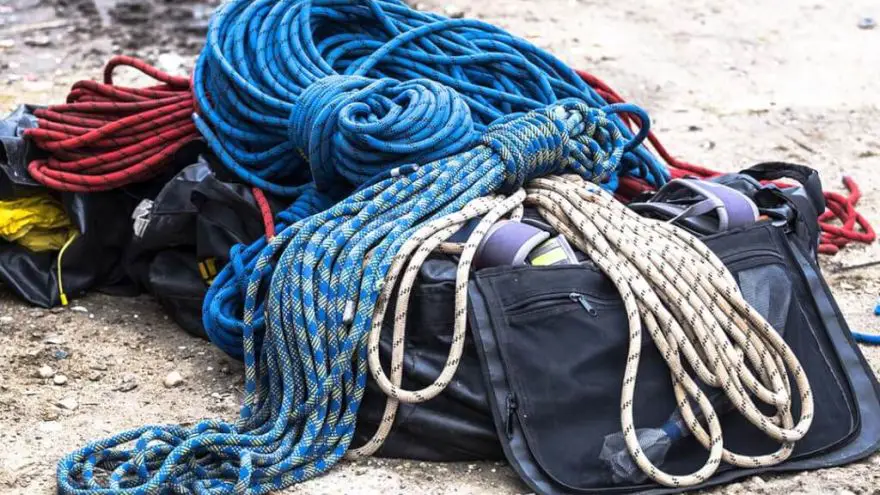 What to do with An Old Climbing Rope: 10 Recycling Ideas!
gearweare.net
If you're a climber, whether outside or at a gym, you use a length of rope to scale a mountain or wall and lower yourself down. A good quality climbing rope lets you enjoy the sport and be safe.
To achieve these goals, how much do you need to spend?
How long do the ropes last before you need to replace them?
What to do with old climbing rope?
What To Look For In A Climbing Rope
Climbing rope, which can be static or dynamic, has characteristics to look for that significantly impact the purchase price.
Dynamic ropes are stretchy enough to absorb the impact of a falling climber, while static ones have no give. This makes dynamic ropes what you need for most climbing, while static ropes are ideal for rescue operations, hauling loads, caving, and climbing fixed lines.
The rope is your lifeline when climbing, so you need to understand what you need before ordering the most economical one you can find on Amazon when you select one.
Trustworthy climbing robes can cost hundreds of dollars.
Here's what to consider:
1. Rope type
Once you have decided between static and dynamic ropes, you can choose between single, half, twin, and static ropes, depending on what kind of climbing you do.
Most climbers buy single ropes intended to be used without other ropes for climbing, sport climbing, big-wall climbing, and top-roping.
Half ropes and twin ropes are used in pairs to run parallel and straight to keep on course when wandering multi-pitch rock routes, mountaineering, and ice climbing.
2. Diameter and length
Most climbing ropes are between 155 feet (35 meters) and 262 feet (80 feet), with 19 feet (60 meters) the average length. Static ropes are purchased in specific lengths.
Their diameter ranges from .27 inches (7 mm) for a twin rope to over .4 inches (10 mm) for single ropes. While skinnier robes are lighter, they are less durable, but the thickness depends on the type of climbing you expect to do.
3. Features
Climbing ropes are often bi-color with a different weave on each side of the rope and may have markings with black dye or thread at the middle and near the end.
4. Safety ratings
Rope is rated by the Union Internationale des Associations d'Alpinisme (UIAA) to see how many falls it can sustain before failing, its impact force when a climber is falling, and its degree of static or dynamic elongation
Does Climbing Rope Expire?
Climbing rope is designed for performance, but frequent use in adverse conditions can weaken and discolor it. Water and dirt deteriorate the rope's core, while sunlight, heat, age, and friction degrade the outside.
Experts suggest that a weekend climber should replace their rope every three years, while someone who uses it almost every day should buy a new climbing rope annually. Even a rope that has been stored and never used should be replaced after 10 years.
However, there is no specific timetable for replacement. Rope manufacturers and safety organizations suggest keeping a record of falls, exposure to wet or dirty conditions, and the number of washes.
If there are visible signs of wear or a rope involved in a major fall with extreme loads, the rope needs to be discarded or recycled.
A handy chart published by the REI Coop, which provides expert knowledge about outdoor activities, suggests replacing a rope on this timetable:
After a fall with extreme loads or other damage: immediately
Frequent use (weekly): 1 year or sooner
Regular use (a few times per month): 1–3 years
Occasional use (once per month): 4–5 years
Rare use (1–2 times per year): 7 years
Never used: 10 years
Uses For Discarded Climbing Rope
While no one wants to prematurely retire expensive old gear, experiencing rope failure is a far more serious concern. If a rope is old but appears to be in good condition, some rope manufacturers will recycle it and even pay you for it.
While you might be tempted to sell the old, outdated rope to other climbers, this might be risky for a buyer and irresponsible for a seller, whether the rope has been used or stored.
If you want to upcycle the rope but don't want to think about how to do it yourself, you can send it to Green Guru Gear in Colorado, which recycles and repurposes all types of outdoor and climbing gear in addition to rope. While they do not puck up shipping costs, they offer discount codes for new equipment on their website.
Fortunately, there are many creative uses for expired rope that appears to be in good condition.
Not a crafter?
Plenty of buyers are on the lookout for used rope for craft purposes!
8 Ways to Repurpose Your Old Rope
So what can you do with used rope rather than throwing it away or selling it for non-climbing purposes? The simplest way is to repurpose it as is.
For example, you can use it for:
Clothesline. Old rope is durable for hanging laundry outside or in the basement.
Jump ropes. Your kids will have instant fun with the age-old playground or sidewalk game of jumping rope.
Hanging rope for camping and backpacking trips. Old rope can protect your food and gear from animals if you tie it to a tree limb in the wild.
Tie downs. Whether you need to tie down a tent, a pile of wood, or anything else, old climbing rope that is properly tied will do the job.
Support for rope shelves. Old rope and a few boards with holes drilled at the corners can become attractive hanging shelves in any room in the house.
Pet accessories. Old rope makes great dog leashes, cat rope ladders, scratching posts, and dog chew toys. If you have no pets, organizations such as Ropes for Rescues can repurpose your old rope for shelters and nonprofits around the world and will pay your shipping costs.
Rope ladders. Used rope is strong enough for creating a climbing feature for a swing set, entry to a treehouse, or a fire-escape ladder for exiting a second floor.
Plant hangers. Durable, weather-resistant climbing rope is ideal for hanging plants from rafters or ceilings indoors or out.
5 Small Craft/DIY Projects Using a Rope

Armed with old rope and a lighter to fuse the fibers together, you can easily make small, useful items such as:
More Advanced Creative Ideas
If you have more rope and more time to devote to learning the process, you can create household furnishings, accessories, and art pieces with old climbing rope. As the ropes are available in a myriad of colors, you can design something that will complement your home.
If you run out of a retired rope, you can invest in some reasonably priced new material to complete the job.
Climbing rope rugs in all sizes, from mats to larger area rugs
Furniture, such as chair seats, patio furniture, hammocks, and accessory pieces
Art, from simple folk art projects you can make yourself to masterpieces crafted by Second Ascent Designs, as seen here.
Having reliable rope is crucial to safe and successful climbing, but the many uses for outdated rope make replacing it a lot easier.
Most Read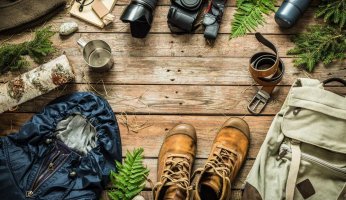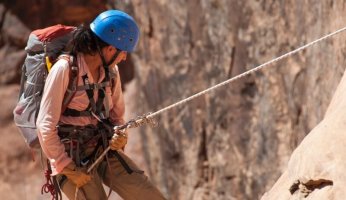 Subscribe to our Newsletter