What to do with An Old Climbing Rope: 10 Recycling Ideas!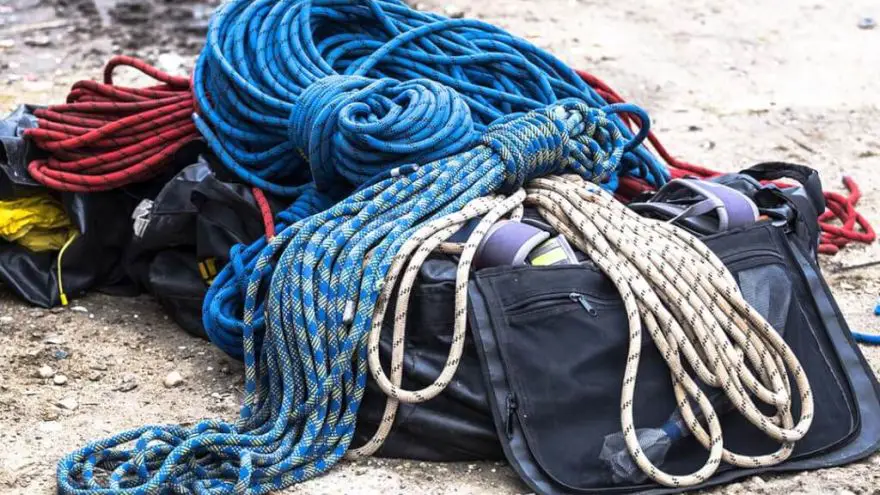 What to do with An Old Climbing Rope: 10 Recycling Ideas!
gearweare.net
No one likes to admit their climbing rope has seen its final days, but sometimes, you have to accept the truth. It's out with the old and in with the new.
But there's something about the old climbing rope that makes you want to throw it in a draw or cupboard rather than put it away.
Instead of cluttering your wardrobe or dumping your rope in the landfill, why not recycle your used climbing rope?
There are plenty of upcycling projects that let you keep your trusty rope without it cluttering your home.
When should you dispose of climbing rope?
Before we go into the best recycling projects, you need to know when the time's right to retire your old climbing ropes.
Firstly, remember that ropes are usually made from Nylon fibers. Unfortunately, nylon breaks down over time, so your climbing ropes aren't immortal, no matter how often you use them.
As a good rule of thumb, don't keep your used climbing rope for more than ten years, even if you've only used it a handful of times. For regular climbers, your rope should be replaced every five years.
Can climbing ropes be recycled?
Although there are plenty of ways to upcycle your old climbing rope, not everyone has the time or the energy. So instead, recycle your used climbing rope, but not in the traditional format.
Although you can't take used climbing rope to your everyday recycling facility, many rope manufacturers will recycle a rope for free.
Brands such as PMI, Millet and Sterling are often happy to help. Some brands might even pay you for your old climbing rope.
That's money towards a new rope!
Should you buy a used climbing rope?
Yes, technically, you can buy a used climbing rope, but you really shouldn't.
Some of the reasons for this include:
You can't guarantee that the rope has been stored or treated correctly.
Even though it looks pretty new, it may have taken a few falls.
Without knowing the original color, you can't prove how much UV damage has been done to the rope.
You can't be sure how much use the rope has had or its age.
10 Old Climbing Rope DIY Projects
Based on the above, please don't sell your rope once it's had its use. It's much better to recycle or upcycle. In fact, the recycled climbing rope can make a whole range of useful and beautiful pieces.
To help you out, we've put together some of the best recycle rope projects ideas:
1. Climbing Rope Hammock
Not only is a climbing rope hammock comfy to sleep on, but it also makes your backyard look darn tooting cool. Building a cool and comfy hammock is a perfect way to recycle rope.
You can make various pieces of furniture from an old rope as an upcycling project. You can even make sofas, ottomans, and a recycle rope chair out of old climbing rope.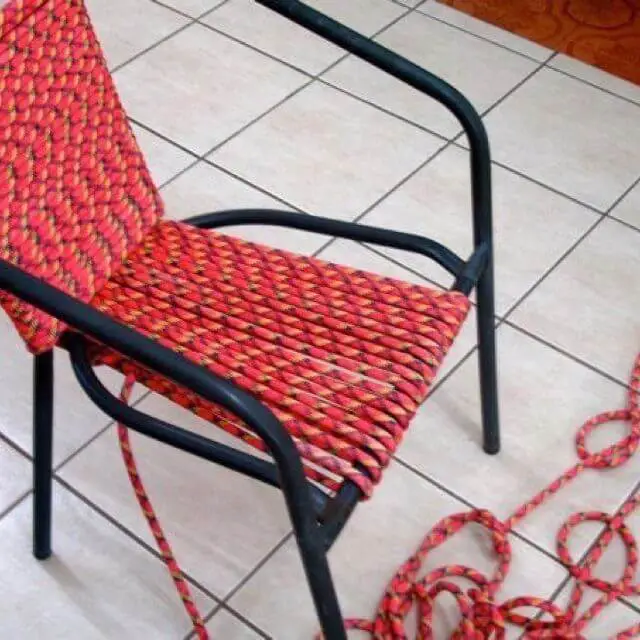 All you need is a little creativity.
2. Climbing Rope Art
Nylon ropes are a perfect and interesting material to make paintings and sculptures. But if you're not so creative yourself, you can donate your used climbing rope to organizations that take old fabric supplies (like nylon) and supply it to art schools and artists for climbing rope art.
3. Rope or Tire Swing
If you're got a play structure or tree, it's easy to answer the question 'what to do with old climbing rope?'
All you need to do is combine a tree, your old climbing rope or tire to make a fun garden swing. You'll be the most popular parent in your house.
4. Climbing rope rug
The oldies are the best, with the climbing rope an excellent material for the classic rope rug. You've probably spent years protecting and getting people not to step on your rope, but now you'll want them to walk on it.
If you want to know how to make a climbing rope rug, check out the video below.
5. Climbing rope net
If you have kids, this is one of your best bets to jazz up the garden and keep them entertained. Used climbing rope can soon turn into a rope ladder, swing set or a rope net as part of a playground obstacle course.
6. Cat and Dog Accessories
And now one for the pets. Figuring out what to do with old climbing rope is easy when you have pets. To recycle rope, turn it into a dog chew toy, cat scratching post, cat climbing rope ladder or a DIY climbing rope dog leash.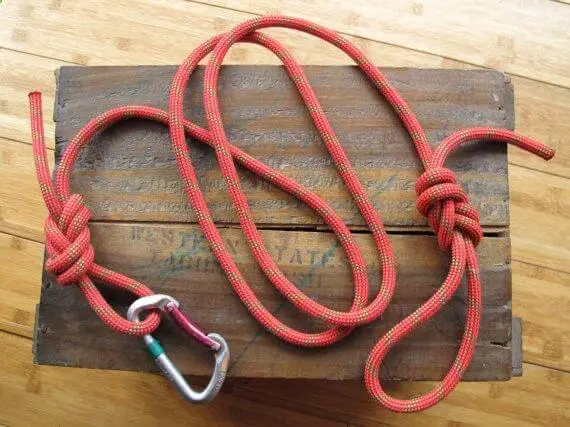 7. Plant Hanger, Basket or Coaster
If you're a bit green-fingered and a little creative, why not try your hand at creating an old climbing rope plant hanger, basket, or pot-holder.
8. Beer Koozie
What does every climber need after a long day of climbing? Beer! Climbers loved to keep their beer cold using a drink koozie made out of their very own used climbing rope.
Because this doesn't take too much rope, you can make a few and give them as Birthday and Christmas presents to your climbing buddies.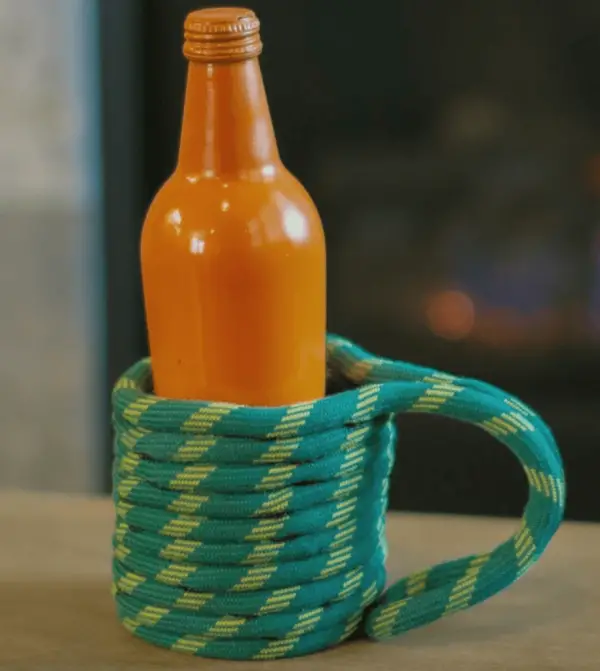 9. Rope Shopping Bag
Your nylon rope might not be good enough for climbing anymore, but that doesn't mean it's not sturdy and versatile enough to make bag straps for bags made out of rope and jeans. You can upcycle two fabrics in one go.
Why not rip out the rope's core and sew the sheaths together for an even easier to create design?
You'll end up with a fashionable but functional shoulder bag.
10. Climbing Rope Ladder
Some of the classics are the best. For example, creating a traditional rope ladder means you'll have a handy escape from second-story buildings when you need it or to jazz up your child's treehouse.
With the never-ending list of uses, I could answer the questions about what to do with old climbing rope all day long. But, instead, all you need is your used climbing rope and a little creativity.
Most Read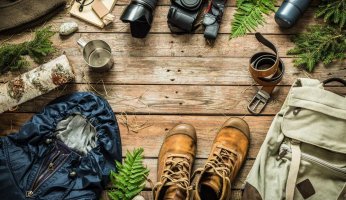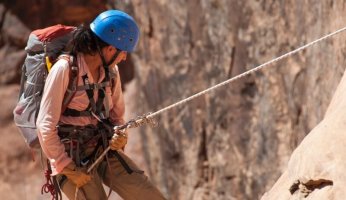 Subscribe to our Newsletter