XtraTuf Ankle Deck Boots
We've found the perfect boot for anyone wanting a hardworking, comfortable and grippy waterproof boot. Fishermen and water lovers should most definitely try out the XtraTuf Ankle Deck Boots. For people who are likely to have their feet in water all day long.
Well, with challenges in the name, there's no doubt this brand provides everything you need.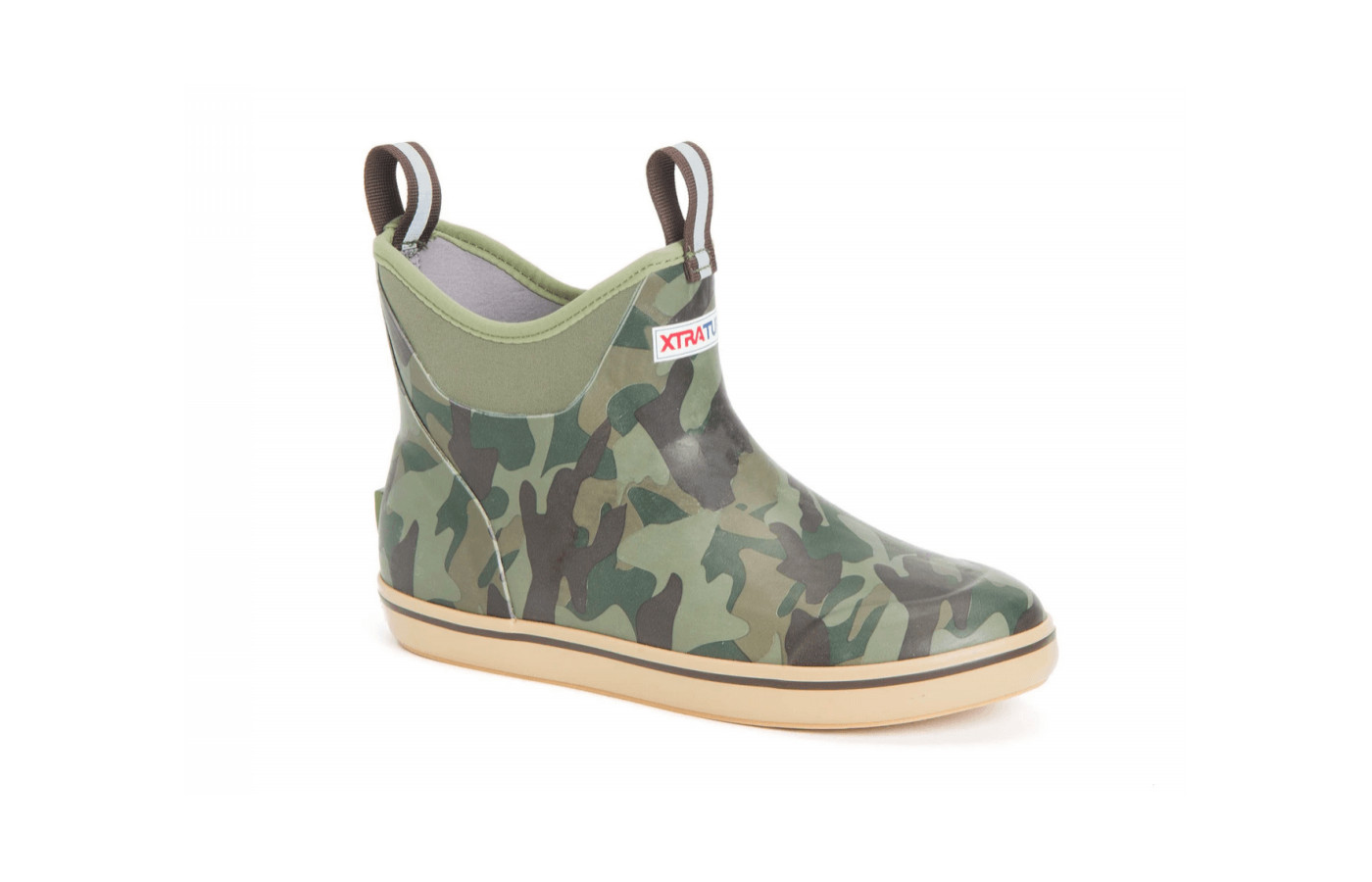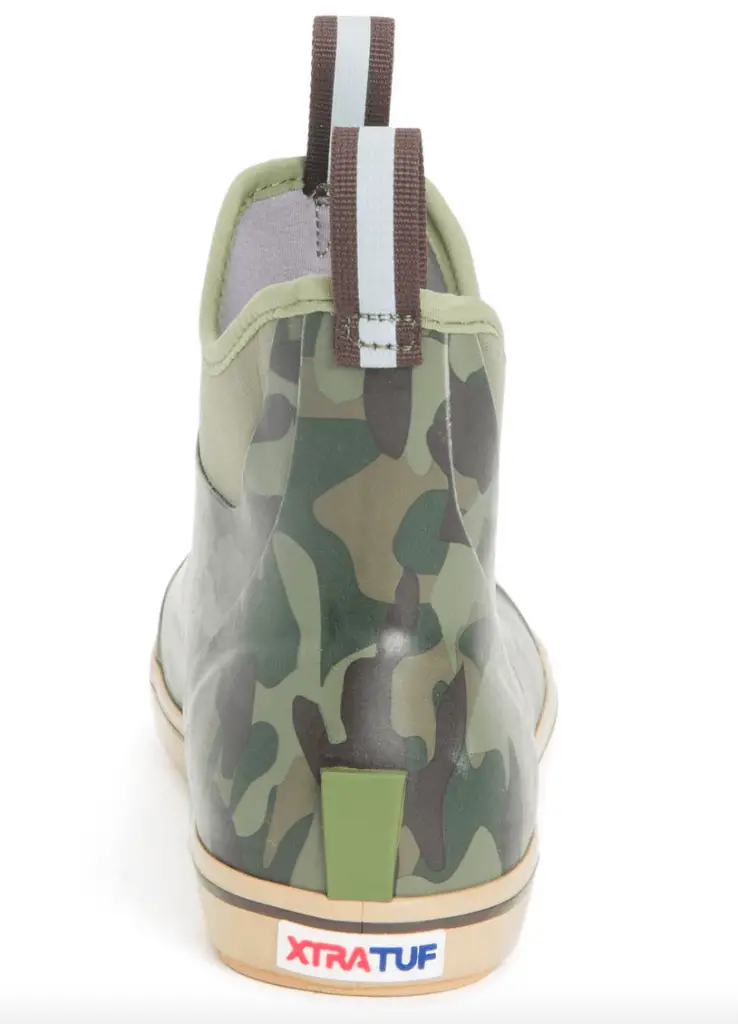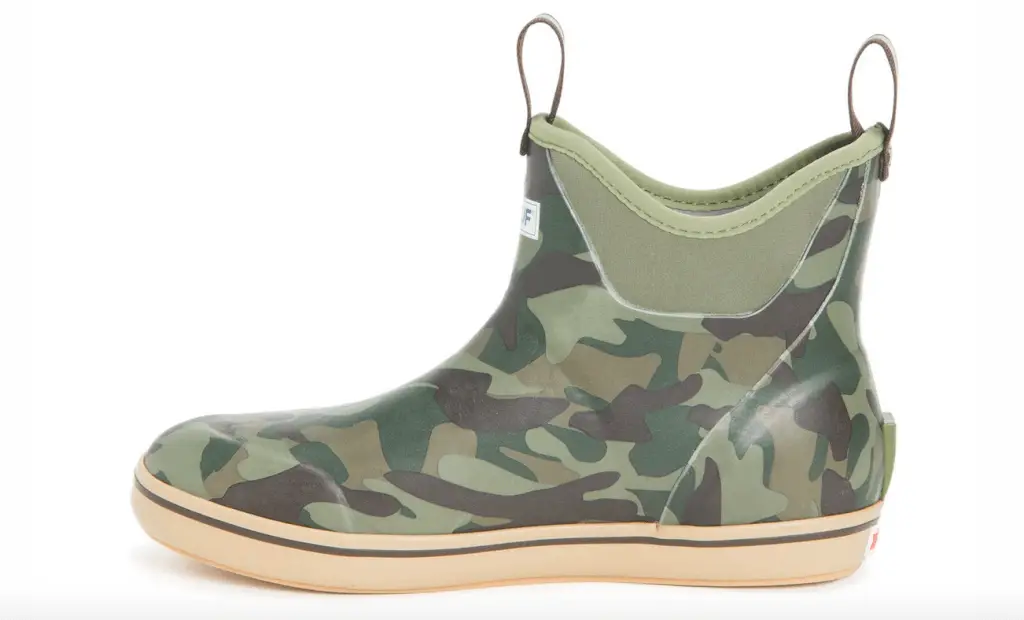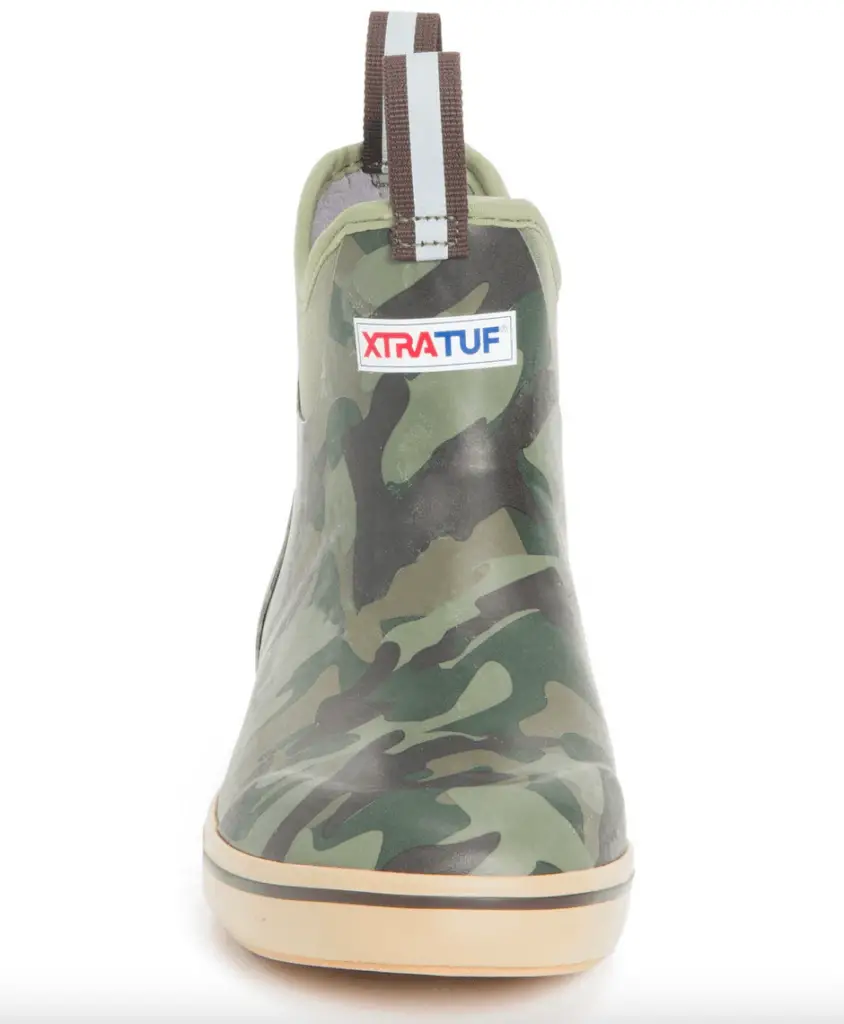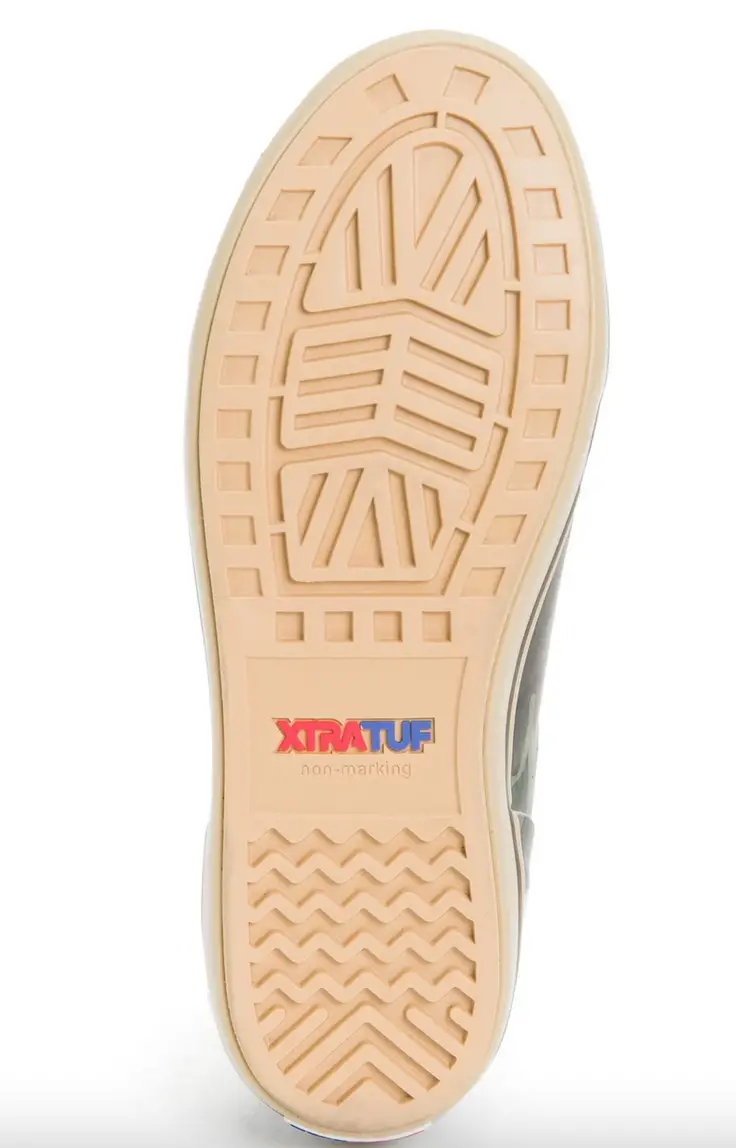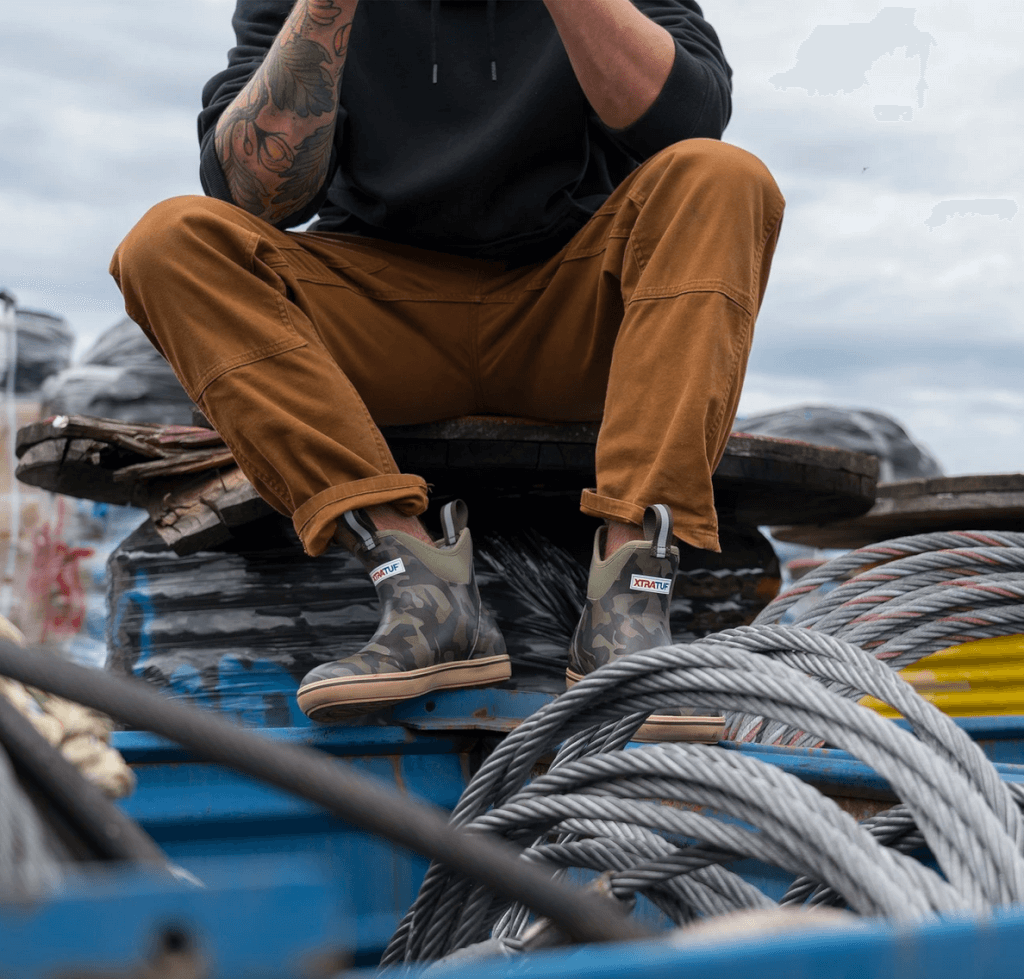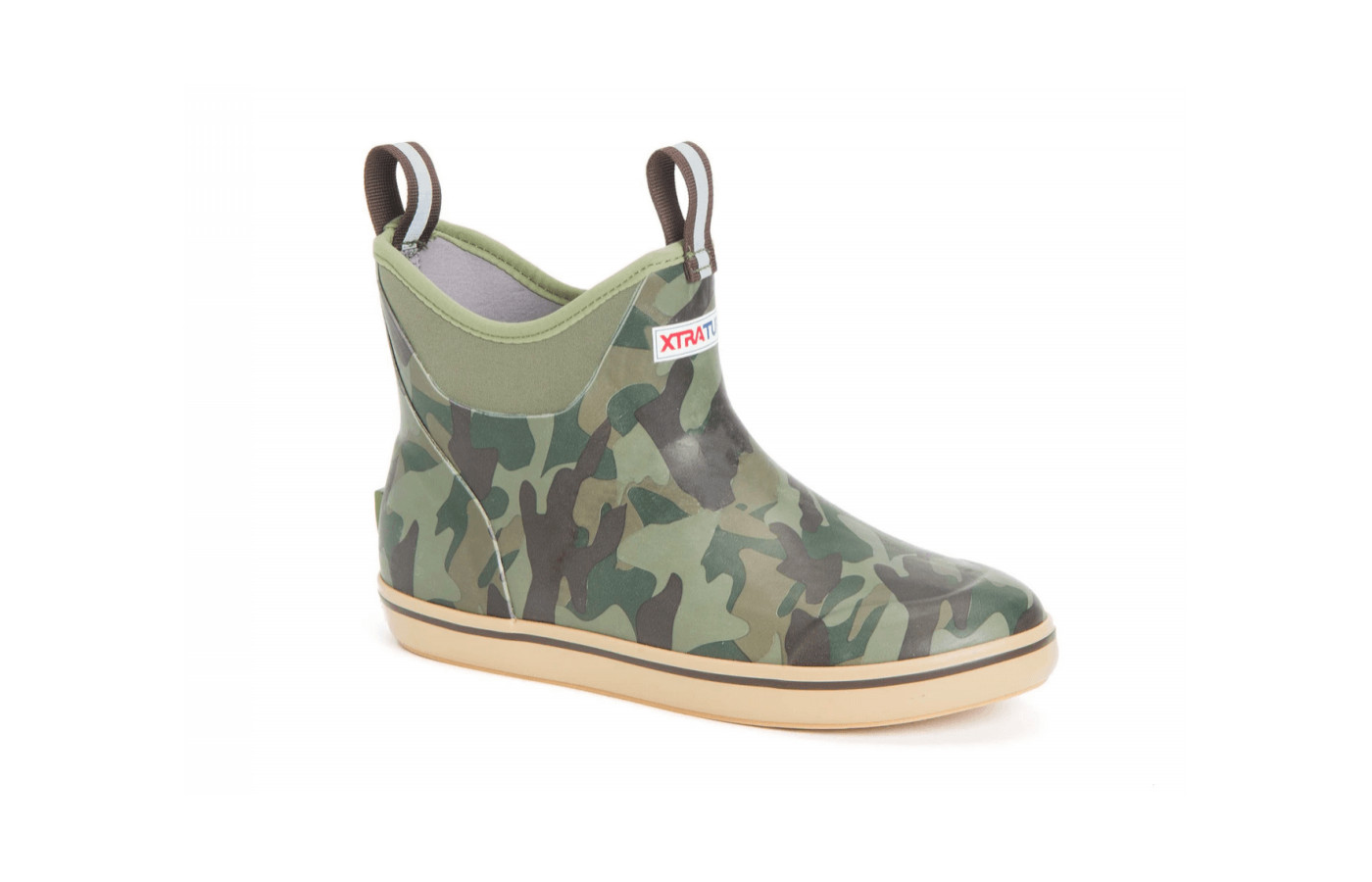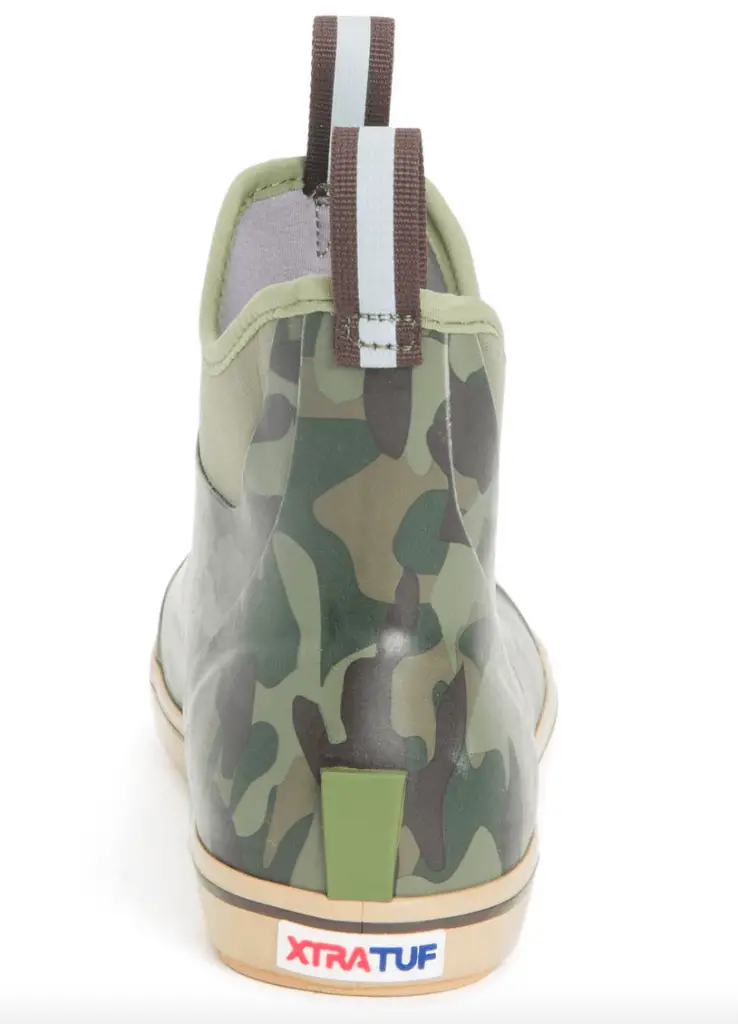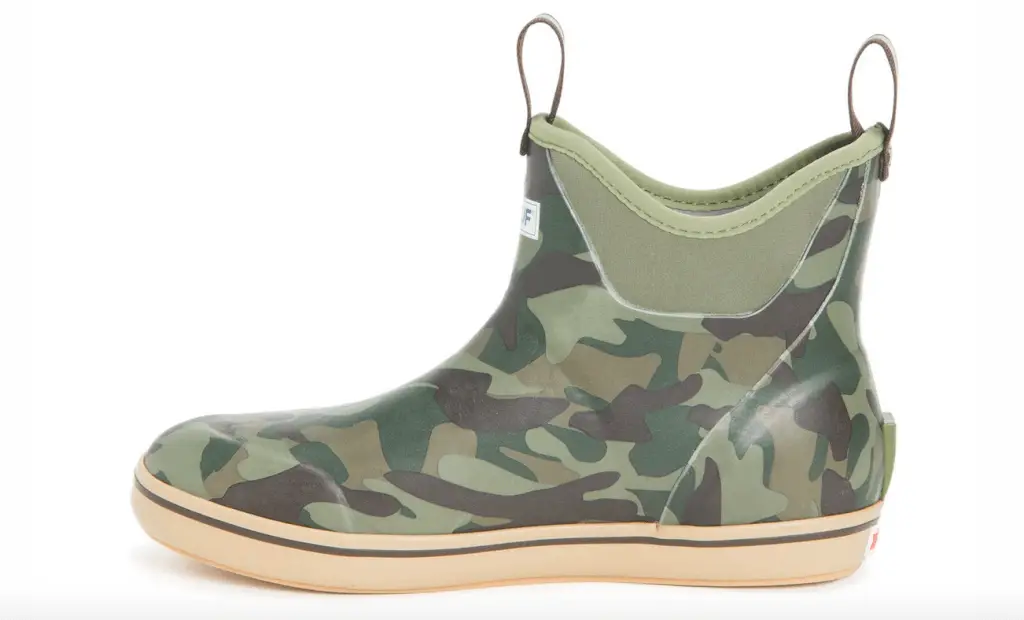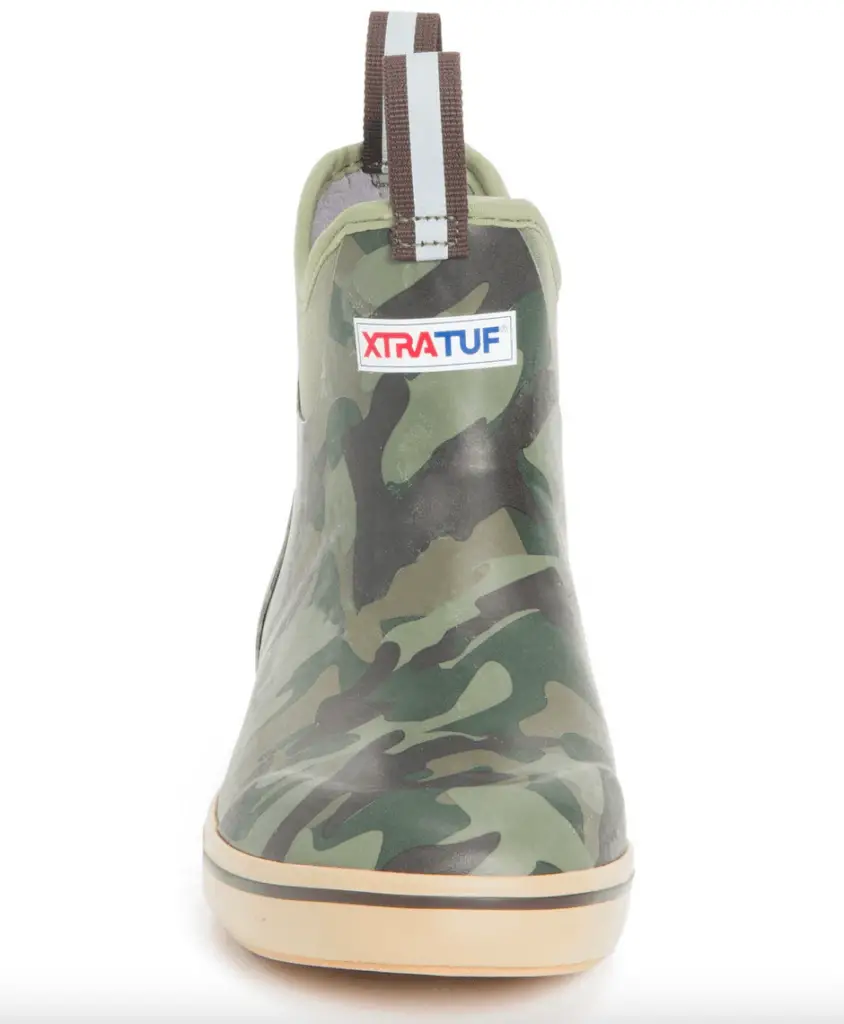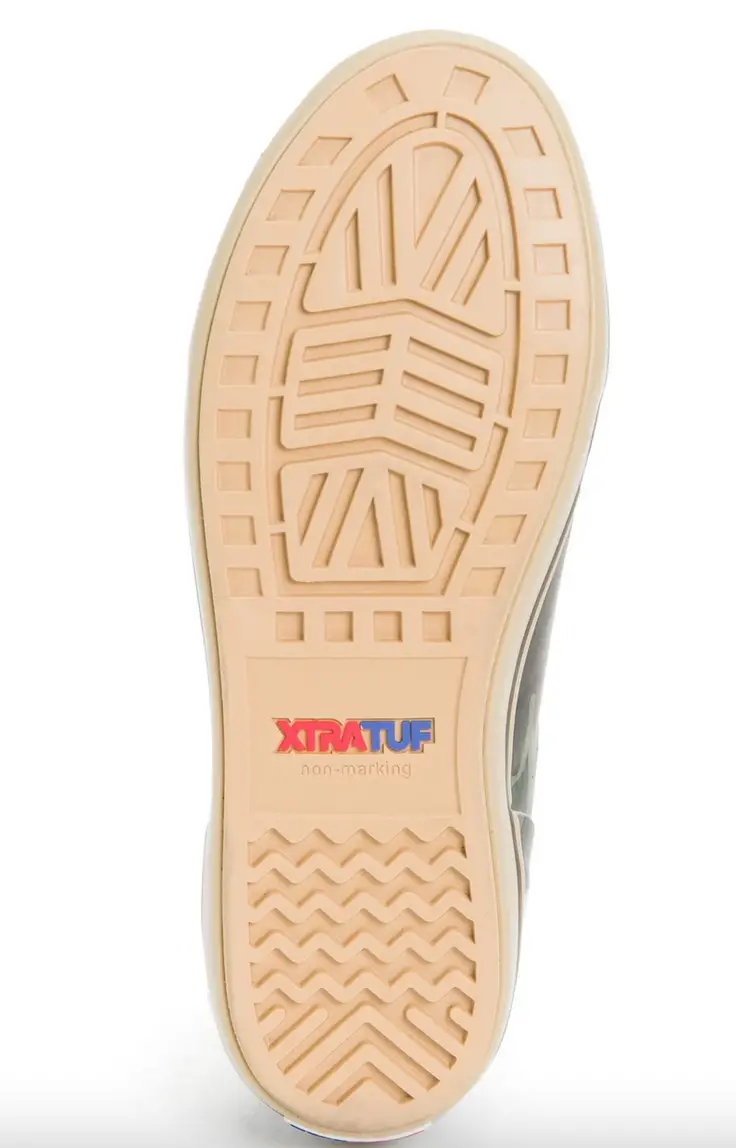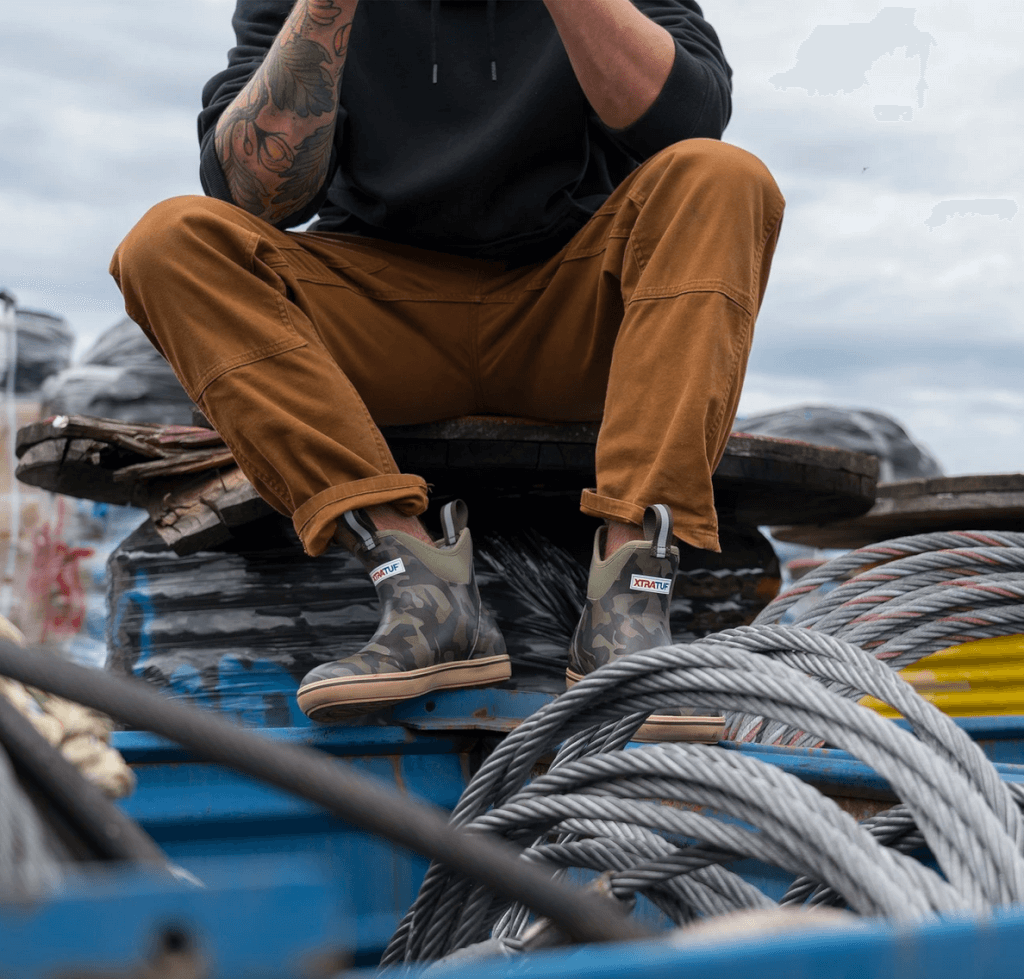 Our Conclusion
Being featured in SNEWS, SGB Media, and Canadian Great Outdoors, XtraTuf footwear is well known for its durable, reliable, and efficient boots.

When you work on a boat, spend lots of time fishing or often find yourself ankle-deep in water, you'll be no stranger to frozen toes, soaking soaks and slippy decks and terrains. XtraTuf Ankle Deck boots help you battle this with their slip-resistant Chevron outsoles, Xpresscool features, comfortable feel, sturdy design, and yet lightweight feet.

A perfect water lovers' shoe, I'm sure you'll all agree. So, carry on reading to find out precisely what else these Ankle Deck Boots can do.
Pros & Cons
Great treat and surface area for wet surfaces
Expensive for a rubber boot
Not enough traction for hiking
A bit pricey for waterproof boots
Key Features
Key Features
Design
The XtraTuf Ankle Deck boots boast some terrific traction on a range of wet surfaces, mainly due to the extra surface area, raised heel and
fishing boot
inspiration. Being seriously slip-proof, I'll be surprised if you have any issues.
However, the tread pattern and lack of heel mean these Ankle deck boots may not be deep and hardy enough for tackling more rugged and muddy terrain. Unfortunately, this means these XtraTuf Ankle boots don't perform as well as
traditional hikers
.
Although I do like this shallower tread, it helps prevent debris from sticking in the tread and making your feet uncomfortable. Even if not ideal for rugged hikes, this waterproof boot does perform excellently across flat surfaces or as you wade into creeks and across slippery rocks.
With convenient pull-on tabs, these boots slip on and off easily. In addition, the XtraTuf Ankle Deck boots have a shorter shaft that rises just above the ankle with a wide, 11.75-inch circumference.
This also makes slipping the boots on and off easier and allows extra socks and pants to fit inside. However, some reviewers seem to think this causes too much heel slippage.
Comfort
This Ankle Deck Boot is so comfortable because it was designed to be simple yet geared towards performance. Despite its sturdy design, this XtraTuf boot is surprisingly lightweight and provides all the classic comfort I've come to expect with this brand.
The shorter shaft means these
waterproof boots
are less bulky and awkward than traditional hiking boots.
In addition, the new Xpresscool features make for more breathable wear with its cushioned, removable insole and antimicrobial neoprene liner. This breathable liner keeps you dry on the inside and outside.
You can't be comfortable with wet and cold feet, and this XtraTuf range is on the high end of the warm scale. The Xpresscool liner above adds overall dryness and breathability, even though it insulates the foot well.
This boot is made to be in the water in cold environments but will keep you warm. However, your feet may start to sweat when just sweating or just during hotter days, with the lining doing its thing best when moving around.
Keep in mind that the shorter shaft height of around 6.25 inches doesn't provide the most weather protection. In addition, due to the slightly shorter flood height, you have a higher risk of submersion than standard fishing boots.
However, I like the faster boot, finding it convenient for casual trips on wet surfaces, whereas a longer boot can be cumbersome.
Finding comfort also comes from finding the right fit. Although the foot box itself feels true to size and is plenty roomy enough for extra socks, the shaft and space around the heel feel too wide.
Due to this, many reviewers and the manufacturer recommend sizing up by half a size.
Materials
XtraTuf has gone for a more sporty, casual look with its rubber upper. Usually going for a more classic waxy, treated neoprene boot, this choice slightly changes the design purpose.
Because it's constructed with hand-laid rubber, it's not suitable for commercial fishing, as it's not a commercial grade boot. XtraTuf are honest about this, though. However, using the proven slip-resistant Chevron outsoles means these waterproof deck boots will protect you from trips and slips.
Combining waterproof neoprene with hand-laid rubber overlays provides 100% waterproof protection, and microbe-resistant XpressCool™ linings wick moisture from the foot, making it more breathable from the inside out. Lastly, the webbing pull tabs on the front and back are easy to grip.
Durability
One of the main things that stand out with the XtraTuf Ankle Deck boots is their durability, constructed with sturdy rubber materials and clever design. These shoes provide super hardworking comfort, looking after your feet from inside out, no matter the weather.
As mentioned above, using two types of rubber and Chevron outsoles also means this boot will stay newer for longer. Looking at all the other reviewers, it is clear that very few people have an issue with the durability of this waterproof boot.
Comparison to Similar Waterproof Boots
As mentioned before, this Ankle Deck Boot is not suitable for any commercial fishing. However, you'll be glad to know that you can buy a commercial-grade version of these deck boots in the
Wheelhouse collection
, which features an XtraTuf upgraded SRC-rated outsole.
This commercial-grade version of the Ankle Deck Boot fishermen allows you to spend 12+ hour days on the boat and sea without causing your feet to sell, primarily due to the wider fit.
What's more, in high wear areas such as the toe and heel, this shoe has been reinforced for extra durability. Just remember that you will need to spend about $35 more on this boot.
If something taller and sturdier to protect you from the elements is what you're after, then why not try out the
Huk Rogue Wave Camo Boots
. Although looking quite bulky, almost intimidatingly so, this range has good flexibility and is anti-hardening.
It's also shockproof, has excellent heat insulation and is moisture-proof. But, as I said, they are a good bit taller and bulkier, so it depends on what you're after.
Verdict
Despite being slightly expensive for a fishing and rubber boot, I think the XtraTuf ankle boot provides excellent value for money.

Giving warmth, breathability, good weather resistance and comfort, the XtraTuf is perfect for anyone who spends a lot of time in cold, wet environments.

This XtraTuf range is also ideal for anyone who doesn't like the idea of a tall, shafted boot. If you're into fishing or any other water activity, I'll be surprised if you don't find yourself a fan of these boots.