Best Personal GPS Trackers
In a Hurry? Editors choice: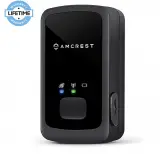 Test Winner: Amcrest AM-GL300 V3

Have you ever
checked valuable luggage
(like a new
snowboard
, guitar, or golf set) onto a plane and couldn't relax the entire flight, because you were worried about your gear going missing?
Alternatively, you may have sent your kids off to school with a sense of uneasiness, because you would feel better if you could track their location throughout the day. If any of these situations seem familiar to you, there is a simple solution that you may want to consider, and this is investing in personal GPS Trackers.
These devices can be used to
track keys
, pets, children, cars, or any valuable item that you would like to know the location of at all times. While investing in a high-tech device like this may seem daunting, we are here to guide you through it.
Standout Picks
Criteria Used for Evaluation
Effectiveness
Some personal GPS trackers allow you to control the real-time reporting the device delivers, which can be a good option for those who only want to use real-time reporting when they need it. Some trackers will respect your real-time reporting requirements, although all of them still log data so that the device can report where it's at in case of emergencies.
If you do limit the real-time reporting features of a device, you won't be able to share information on where you are at as you're moving, but you can still keep track of historical data. So, you can even see where you've been, or where somebody else has been, but you can control when your location is reported out in real-time.
Portability
Depending on what you plan to use your personal GPS trackers for, you need to make sure the device is both versatile and portable enough to do all you want it to do. If you need it to track more than one person or different objects, you need to make sure the tracker has the versatility and portability to do all that you want it to do.
Some devices are more portable than others and do better when moved to different locations. More portable appliances can be put anywhere, like in travel organizers, purse, or on a belt. Also, many mobile devices are made to be waterproof or feature add-on cases to help make them more durable.
Battery Life
If you do need a lot of versatility in your tracker, you might think that buying something that's smaller would seem like a better option. However, with most options available on the market today, the smaller the device, the less the battery life you're likely to get. This issue isn't true of all miniature versions, however, and some GPS manufacturers have found ways around this problem.
For instance, some brands give you the option to pick an extended life battery kit for an additional charge that can make even the smallest last six months on one battery charge.
How much battery life you need will depend on a lot of factors, but most important is how often you plan to use the device. If you plan to use it often, and you worry you'll forget to charge it, then you might want to consider purchasing an extended battery life kit so you won't run into the problem of a dead battery when you simply forget to charge the device—which can often happen, depending on how busy and distracted your life can get.
Battery life on many of these personal GPS trackers can vary and don't function as an exact science. Several of the trackers we've mentioned on our list can operate for as long as a week without recharging the device and without using an extended battery pack. However, some of them last only as long as two hours, so you want to make sure you get a tracker with the battery options you'll need.
Durability
Durability is another important factor when you're considering what type of tracker to purchase since some personal GPS trackers are built to be waterproof, weatherproof, and long-lasting. Other devices that don't have as much durability typically offer additional cases and other options for purchase to help increase the lifespan of the product.
You do need to factor in the likelihood that the tracker might be dropped, mishandled, exposed to water—or any variety of accidents. So, some kind of protection will be necessary, whether the tracker you buy comes ready-made to handle accidents, or if you need to purchase an additional case to help make the device more durable.
While you might want to skimp out on the durability of the device to save a bit of money, in the long-run, you'll lose out on costs if your tracker breaks and you need to purchase a new one. So, it is important to consider the durability of the product before you purchase it.
Top 10 Picks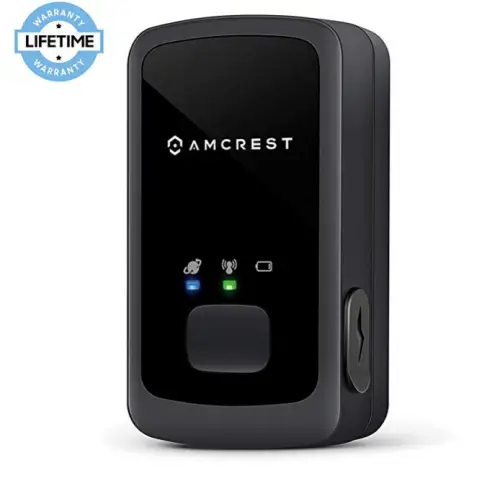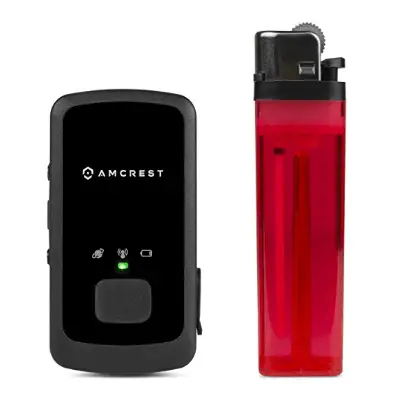 The Amcrest AM-GL300 V3 is the ultimate portable tracker as it's smaller than the size of a cigarette lighter. Use it to track yourself, family member, or a pet, and you will have great tabs on all that you love. You can access the GPS reports from a Mac, PC, or even a smartphone. You can tailor this tracker to fit all of your needs so that tracking is simple and customized.
Read more
Effectiveness
Amcrest AM-GL300 V3 Personal GPS Tracker allows you to program it to set limits and boundaries, as well as speed limit alerts, which will either text message you or your loved ones so that the person with the device can be located at all times. You can also monitor the device from a computer, or use the free apps provided by iOS and Android.
Portability
As mentioned, this device is very small. It measures 5.5" x 4" x 3" and weighs less than half of a pound.
Battery Life
Amcrest AM-GL300 V3 Personal GPS Tracker gives you 24/7 access to either share your location with loved ones or to allow you to track your loved ones. Plus, this device has multiple power options to help give you some flexibility when charging it and also increase your battery life. With a full charge, the battery can last about 10-14 days with 60-second updates.
Durability
With this GPS Tracker, you'll get a waterproof design that makes the product both durable and reliable, and also lets you see sixty days of GPS tracking history. You'll also be able to monitor arrivals, departures, and travel histories by receiving alerts.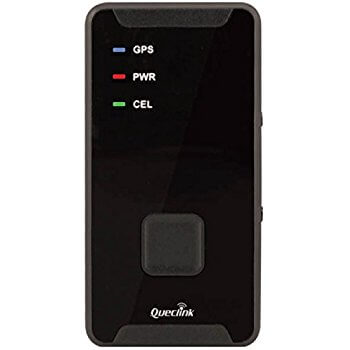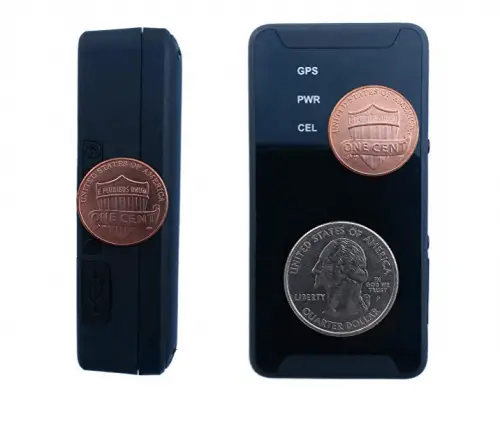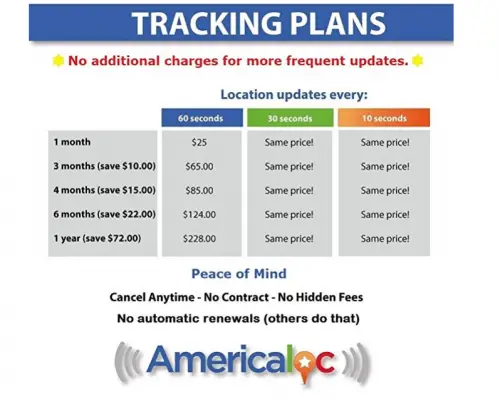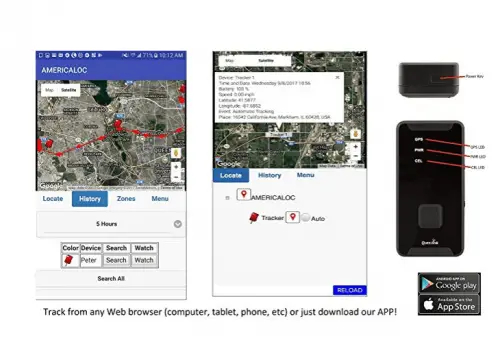 Americaloc's New Version GL300 W gives you a personal GPS Tracker that can be used on people, vehicles, and assets. With a purchase of this, you get two extra months free when you buy the service plan, which comes at a low monthly cost and allows you to cancel at any time without an auto-renewal.
Read more
Effectiveness
This personal tracking device also sends out alerts depending on how you program it and tracks movements, parking, speeding, battery life, and boundaries. Americaloc's provides both real-time tracking and also shares up to a year of tracking history. You can track the device from any computer, or using the Android or iPhone app to help you see locations. Americaloc's GL 300 has a very long battery life, and also comes with multicarrier service plans so it will use various signals from a variety of mobile carriers to transmit locations, covering a wider range of locations. So, unlike other trackers that only use one carrier service, this will utilize all of them and help pinpoint location better.
Portability
This is a small device. It can easily fit in a backpack, pocket, car, or bag. The measurements are 2.7" x 1.5" x .9" and weighs just 2.24-ounces.
Battery Life
Plus, its battery life lasts a long time, so you won't need to worry about constantly recharging it. While the seller hasn't clearly listed the battery life of this tracker, reviewers say it lasts for about ten days.
Durability
The device has proven to be durable. However, on its own, it is not waterproof. You can buy a waterproof case separately.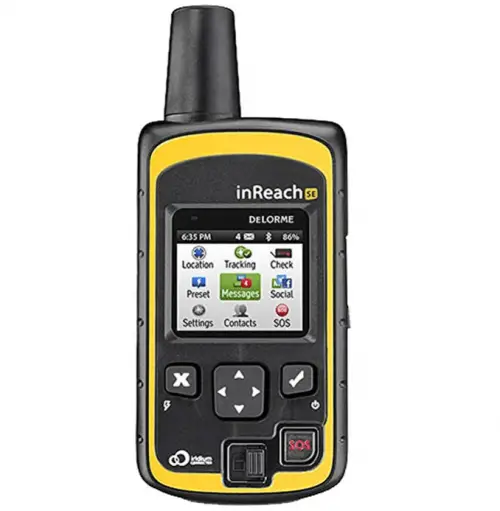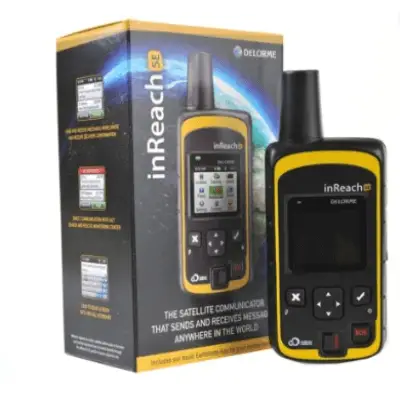 DeLorme's inReach gives you several great features, including a small screen that includes direction buttons so you can even use it to send text messages no matter where you decide to adventure to in the outdoors. DeLorme's also is SPS enabled and gives you a lot of tracking options with a long-lasting, 100-hour lithium battery.
Read more
Effectiveness
Although it is more expensive than some of the other trackers like our list, it does offer more professional features and options in comparison to some of the other products here. With this you'll be able to send SOS signals to search and rescue teams 24/7 in case anything bad happens, keeping you safe at all times. You'll feel safe with this small tracker's delivery confirmation of text messages and SOS signals, so you know your messages are getting out. Also, the color screen on the device is straightforward to use and gives you two-way messaging capabilities. Also, this GPS tracking device gives you full global coverage provided by the Iridium satellite network.
Portability
Again, this is another very portable device. It measures 1" x 2.4" x 5.9" and weighs 7.02-ounces.
Battery Life
You can adjust the tracking intervals from ten minutes to four hours so that you decide how and when you'll share your location. Depending on the settings, the average battery life is 100-hours.
Durability
According to the manufacturer's website, this device is impact-resistant, dustproof, and waterproof.

4

. Spy Tec STI GL 300 MINI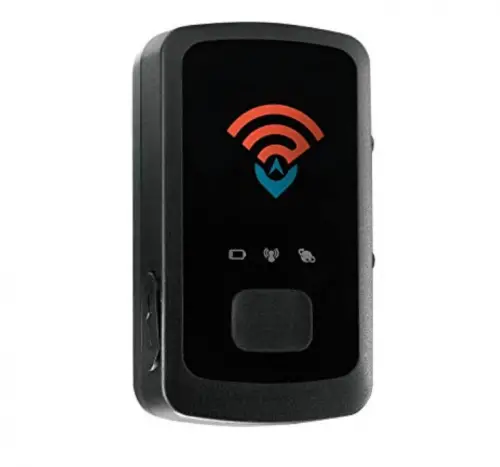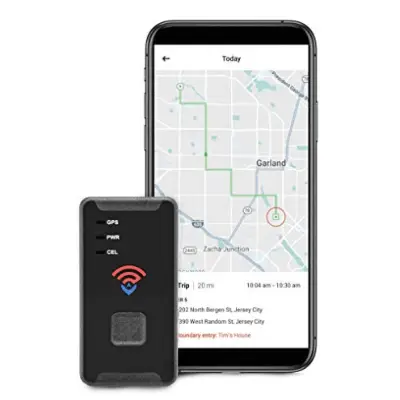 Spy Tec's STI GL 300 provides you with the opportunity to track just about anything—from vehicles to spouses, teens, children, or elderly persons. The small size of the Spy Tec STI GL 300 means it can go anywhere, and be placed in a vehicle, belt, or backpack easily.
Read more
Effectiveness
Spy Tec's STI GL 300 has the ability to text or email you anytime a person it is tracking leaves a certain area. With the GPS technology in this tracker, you'll be able to track everything in real-time, since you'll get location updates as often as every five seconds. Also, with Spy Tec's STI GL 300 mini tracker, you can set boundaries and have the device contact you anytime a person moves outside of them. It allows you to track with Google Maps in real-time over your Internet connection. Also, it comes with no contracts, no activation or cancellation fees, and costs very little per month.
Portability
This small device can be attached to a car or a belt or slipped into a pocket or purse. It is less than three inches tall and weighs only eight ounces.
Battery Life
This GPS Tracker also comes with a motion sensor battery device, which helps save battery life when it's not in use. Depending on the settings, the battery can last up to two weeks.
Durability
The device itself is not water or impact-resistant, but you can purchase a magnetic waterproof case separately.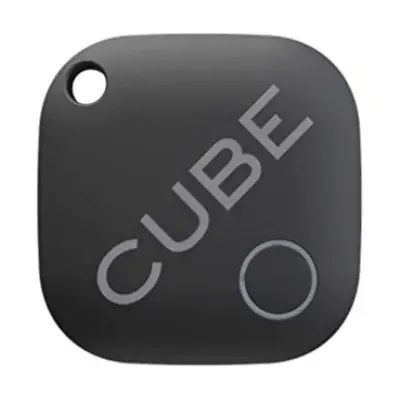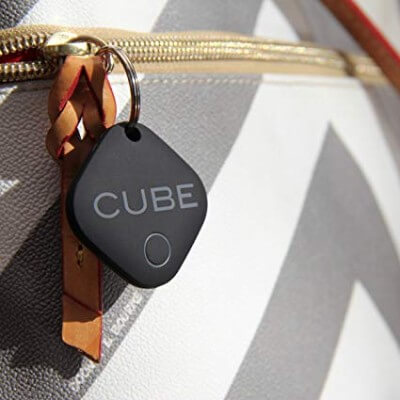 This next device is great for tracking things, not people. The Cube is a small tile that can be attached to pretty much anything. Once you have downloaded the app, you can set up the device with multiple objects. While it is a basic device, it helps to ensure that you'll never lose your keys again.
Read more
Effectiveness
To use the Cube, you will need to download the Cube Tracker App on your smartphone. From there, you can connect multiple devices to keep track of. The device has a 100-foot range and uses Bluetooth technology to show you if you are near or far from the lost object. On the app, you can also see the last known location of the object. If there is a certain object that you always seem to leave behind, you can set a separation alarm. The Cube has 80db volume and more or less screams when activated. When searching for your phone, you can use the Cube to find your phone by making it ring, vibrate, or flash. Additionally, when connected with your phone, you can use the button on the device as a shutter button.
Portability
Where can the Cube not go? It can be attached to pretty much anything. It has a small keyring attachment and is great for keys, purses, backpacks, animals, or water bottles. It has a matte rubber coating and doesn't attract a lot of attention. It is very small at only 38mm x 38mm and 9mm thick. It weighs only .48-ounces.
Battery Life
Unlike other similar models that simply don't work after one year, the battery of the Cube can be replaced. After one year, you just need to replace the CR2 battery, which is included, and you're good to go.
Durability
The cube is small, yet mighty. It features an IP67 waterproof rating and can survive sub-zero temperatures. If you dropped your keys on the way in during a rain or snowstorm, the cube will survive. Also, if an item is long last in a faraway location, the item can still be found with the cube up to two years after being tagged. As an added bonus, the Cube comes with a one-year warranty.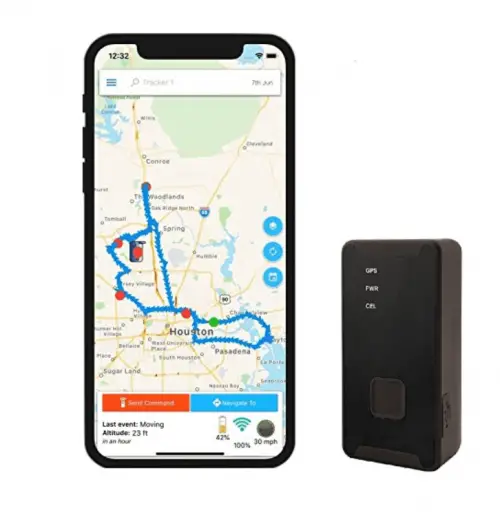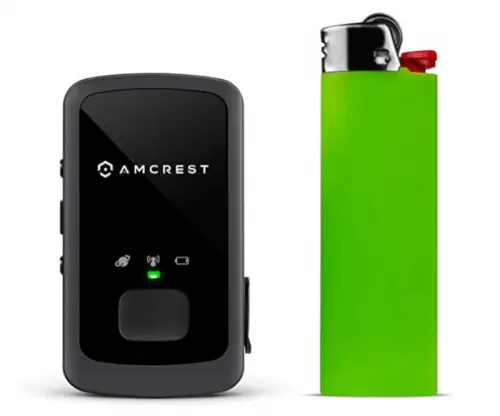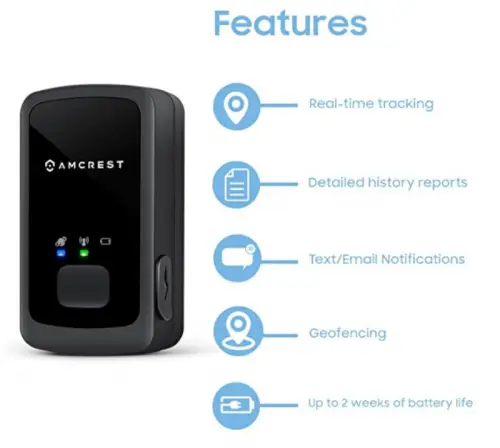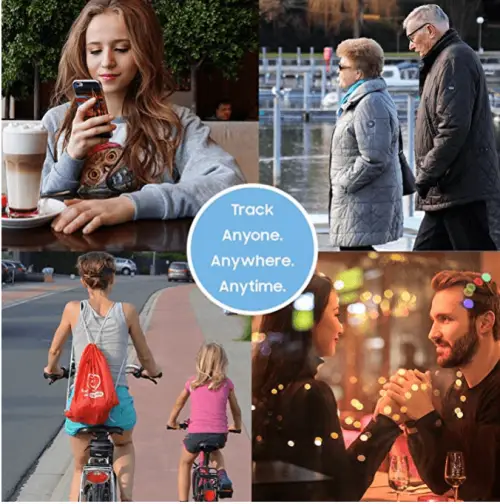 The Optimus Real-Time Tracker provides you with the capabilities to track people, vehicles, or items and comes with a contract-free, no hidden fees and a low-cost per month data plane. This tracker provides excellent coverage for transmitting signal and uses AT&T's signal services.
Read more
Effectiveness
The Optimus Real-Time tracker comes with an iPhone and Android compatible app to help you track things quickly and easily, and the tracker also has a unique routing feature. With this GPS Tracker, you'll get an email, and text message alerts for speeding, leaving, or entering certain areas, as well as getting driving reports and being able to see extensive GPS history.
The Optimus Real Time best tracker for a car also works with Google Maps online to help you keep track of where it is, and it has service coverage in the USA, Canada, and Mexico. With this GPS Tracker, you can keep track of yourself, your loved ones, or your essential items anytime you see fit. You can easily track minute by minute and get alerts for a variety of things.
Portability
Plus, the Optimus Real-Time GPS Tracker is tiny and portable. It measures 1" x 1.5" x 3" and weighs three ounces.
Battery Life
It features an internal motion sensor to help keep battery life longer since the tracker will sleep when there is no movement. A fully charged battery will last you about one to two weeks, depending on the settings.
Durability
Overall, there have been minimal concerns about the durability or longevity of this device.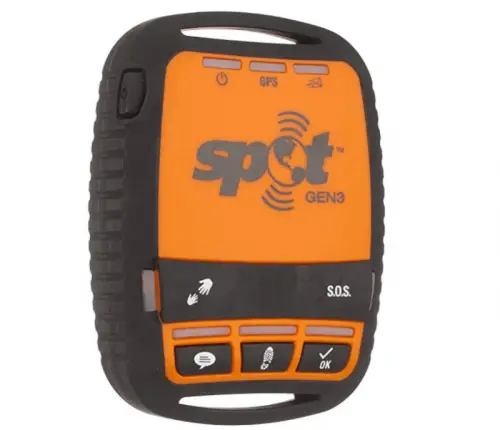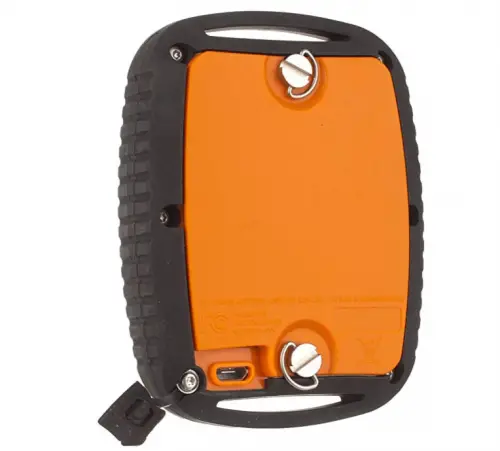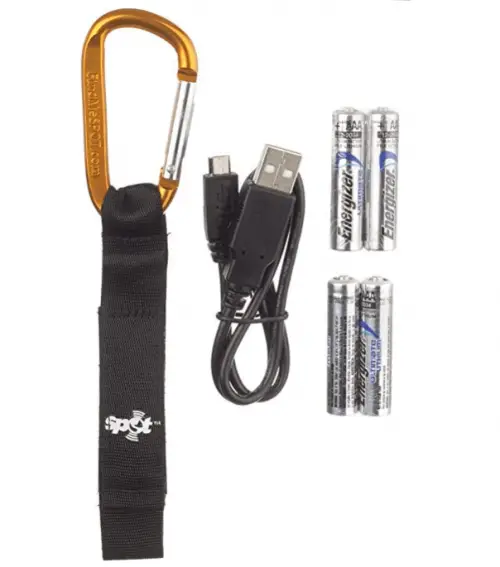 With the Spot Gen 3, you get a larger tracker that lacks a screen but features many buttons for programming commands. Plus, this can track where you are, where you've been, be set up to check-in at different places, and also send pre-planned messages.
Read more
Effectiveness
Spot's Gen 3 is made for those who like venturing outside and is excellent at helping outdoor enthusiasts know where they are at. With this personal tracker, you'll have a lifeline of communication no matter where you travel outside, even if your cell phone isn't working, giving you a lot of safety and protection for outdoor activities.
This device is also developed to send out messages to let friends and family know you are okay or even reach out to emergency responders in case you need assistance. Plus, this is designed to stay connected no matter where you wind up.
Portability
This device is made to go with you everywhere, which is what makes it such a great hiking accessory. It weighs four ounces and measures 2.56" x 1" x 3.43".
Battery Life
The battery on the Spot Gen 3 is also made to be motion-activated, to help extend battery life. You'll get unlimited tracking capabilities with the Spot Gen 3 tracker, which also features a USB Power Input for easy and quick charging.
Durability
This "rugged" device has excellent durability. It is an excellent addition to any outdoor adventure.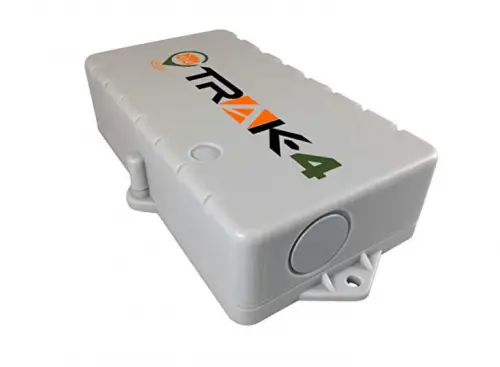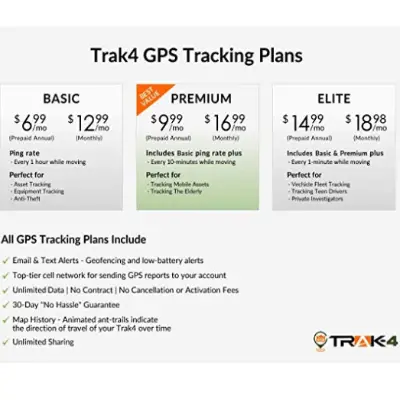 This personal tracker is a sound choice if you are looking for a tracker that can not only be mounted both indoors and outdoors. This unit is fully weatherproof and built like a tank to ensure that you can track anything, anywhere.
Read more
Effectiveness
It is a more basic tracker than the others on the list but is specially made for outdoor tracking that will take a beating from the weather. The most notable features on this unit are the battery life and its ability to resist damage from the elements.
Portability
The Trak-4 is a unit that is affordable and can be placed anywhere. It measures 4.1" x 2.25" x 1.1". It isn't the smallest option, and the gray color makes it more evident than some of our other choices.
Battery Life
The battery life of this unit is awe-inspiring. Depending on the settings, it can last up to 18-months on one charge. It is easily recharged with a USB cable.
Durability
This Personal GPS Tracker is a unit that will hold up to the elements but if you are looking for a compact and a more discreet unit, than you may want to check out some other trackers on our list.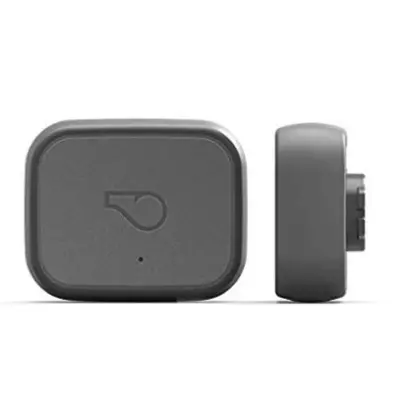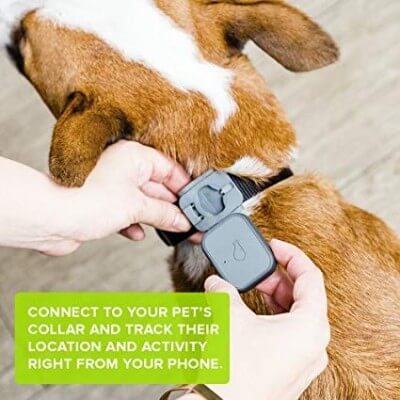 If your animal is wild enough to cross state lines, you'll want to take a look at the Whistle Go 3. This device has nationwide coverage with 3G from AT&T. Setting up the tracker and plan is simple and inexpensive. One of the best parts about this device is its accuracy and the fact that it is waterproof.
Read more
Effectiveness
With nationwide coverage (in the U.S), you'll be able to track your pet anywhere they roam, assuming there is wifi or cellular data. The Whistle tracker uses AT&T 3G mobile service and is very easy to set up. You do not need to have a cellular account with AT&T to use this device. There are solitary plans as low as $6.95 per month. You can designate "safe zones" and receive text, app, or email notifications when your animal leaves these zones. If you are quick on your feet, you can find/follow the animal, or the device can also re-cap the animal's whereabouts for the last 24-hours. Additionally, you can use the tracker and the app to get a better look into the health and physical activity of your animal. Based on the breed, age, and weight, you see what amount of physical activity is healthy for them and how much they have exerted themselves in one day.
Portability
This tracker is best used for animals eight pounds and over. It can be used on cats, dogs, or farm animals if you desire. It fits comfortably onto any collar up to one-inch wide. The device itself weighs less than one ounce and doesn't seem to bother most animals.
Battery Life
The battery life of the Whistle Go 3 can last for up to seven days after a full charge. The variance of the battery life depends on the activity of the animal and how much time they spend out of the wifi range. While battery life isn't terrible, this is one thing that we would like to see improved.
Durability
This device needs to be durable to keep up with your pets, right? Luckily, it would be challenging for your pet to take it off and chew it up, although it is possible. Otherwise, the device is waterproof to depths of three feet, for no longer than thirty minutes. Additionally, the tracker comes with a one-year warranty from the manufacturer.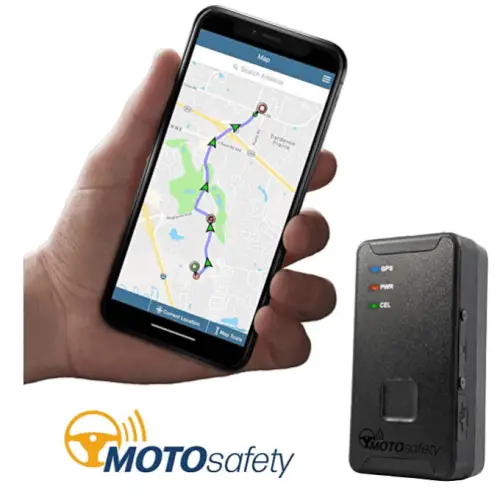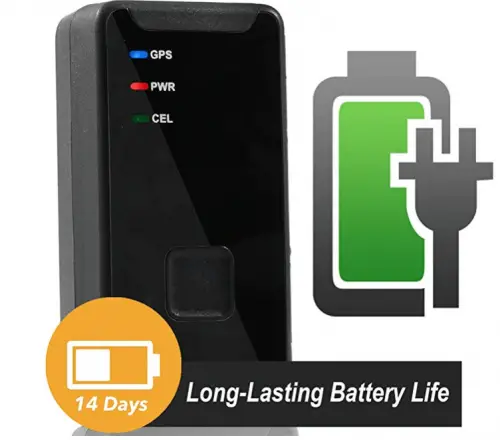 This personal tracker fits anywhere and is brought to you by a reliable service. If you are looking to track a family member, personal item, or vehicle this unit will make sure you know its location at all times. With an affordable membership, this is a personal device to check out.
Read more
Effectiveness
You can Geofence locations so if your item or person goes outside that location you will get an instant alert. It is small and lightweight and updates every 60 seconds so you know where your tracker is at all times.
Portability
The benefits to this Personal GPS Tracker is that it is lightweight, small and undetectable, and comes with a variety of features that will make sure you not only know where your personal tracker is but also where it has been. If you are looking for detail and discretion, check this one out.
Battery Life
MotoSafety provides a great tracker with a variety of features. The most notable is the battery life which lasts up to 14 days of constant use. To fully charge the device, it takes six hours.
Durability
Like most devices, this unit has decent durability but is not waterproof. You can purchase a waterproof and magnetic case separately to increase its durability.

Subscribe to our Newsletter