Best Snowboards
In a Hurry? Editors choice: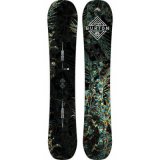 Test Winner: Burton Flight Attendant

When you're ready to get out there and hit the
slopes
, your snowboard is going to be your most valued piece of
equipment
. There are a lot of factors that go into finding the right one for you. You'll want to look into the flex, length, shape, sidecuts, and rocker/camber of the board. On our well-researched list, we have included boards for all levels of snowboarders, from beginners to pros.
Don't waste any more time searching through the thousands of
boards
on the market. No matter your level or personal style, you'll find something great here.
Standout Picks
Criteria Used for Evaluation
Brand
There are a handful of best snowboard brands from which you can find top snowboards for any style of riding. These companies have long snowboard histories that have earned the respect of riders everywhere.
Burton Snowboards
Burton is a leader in snowboarding technology for all ages and genders. Their team roster includes the likes of Shaun White and Terje Hawkinson. They are always pushing the limits of snowboard tech. The Burton Jeremy Jones men's snowboard is a twin design with directional flex, Super Fly II Core and snappy tri-axial plus carbon I-beam construction.
Lib Tech Snowboards
This Pacific Northwest-based snowboard company is best known for its innovative Magne-Traction edges and Lib Tech Banana Technology reverse camber that places contact precisely under the rider's feet. The Lib Tech Skate Banana snowboard features their best technologies with an assertive camber that excels at carving.
Never Summer Snowboards
Never Summer is an independent manufacturer that has makes some of the most durable, high-performance boards in the world. Every board has been built by hand in their Denver plant since 1983. The Never Summer Snowtrooper snowboard is a true all-mountain board that does it all from powder to piste to uneven terrain.
GNU Snowboards
Gnu got its start in the 1980s. Their strengths include deep sidecuts ideal for carving. Every board is hand-built. Their top-line Gnu Riders Choice C2 PBTX board demonstrates their innovative approach to all-mountain snowboard making. It features both an asymmetrical sidecut and tip/tail shapes, which improve edge-to-edge performance, while still making a great switcher.
Jones Snowboards
Jones is one of the top snowboard brands well-known for hard-charging rippers that are favorites of the best riders on the planet. The Jones Hovercraft snowboard is their signature board with a stiff directional rocker, directional shape, bamboo top sheet, and a unique swallowtail. It shines in the backcountry where it glides over pow like a sports car.
Features
Regardless of the board type that suits your riding style, there are other features to look at:
-Camber/Rocker – Flat rocker is great for beginners, floating on powder and enabling quick turns. --Mixed camber or modified rocker increases carving performance and maneuverability.
-Shape determines if the board is primarily for downhill riding or can be ridden switch.
-Length, in part, determines speed. Longer boards are faster, while shortboards are preferred for park tricks.
-Width becomes an issue for riders with bigger feet, which is why "wides" models are made.
-Sidecut radius affects turning ability. A deep sidecut turns quickly, whereas shallow sidecuts are more stable on softer snow or irregular terrain.
-Edge and contact points work together to provide snow bite, which improves stability and assists turn initiation and exit.
-Flex is either longitudinal or torsional. Softer flex boards handle better over uneven terrain, whereas stiffer boards deliver better edge and stability at higher speeds.
Durability
When you are looking to invest in your first snowboard or a new snowboard to hit the slopes this winter season, you want to make sure that your new board will be durable and hold up. Snowboarding is a bumpy sport and your snowboard will take a beating. The best way to make sure that you are getting a snowboard that will last you many seasons is by checking the customer reviews. The customer reviews will give you a first-hand look at how other customers liked the board and if they had any issues with it.
After considering your skill level and riding style, from cruising the piste, gliding over powder or hot-dogging the chutes and rails, you need to concentrate on how well a board is made. You want one that will grow with your skills and serve you well for many seasons to come. When learning how to ride a snowboard, start in an area where the consequences of losing control are minimal, such as the bottom of a slope.
Top Ten Snowboards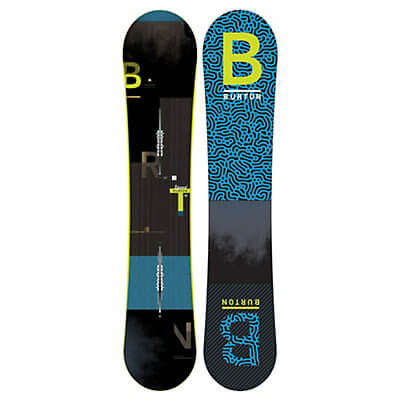 This best beginner's snowboard from Burton has all the features supporting new riders. A soft V-rocker profile reduces edge catches, while directional, soft flex with a snappy tail and stable nose make turn initiation a breeze. It is a great floater over powder and forgiving on-piste. It is available in six lengths from 145-159cm.
Read more
Brand
This is a top rated snowboard for soft snow and powder with a catch-free ride on hardpack. It is not a hard carver, which is exactly what novice riders want. In crud and bumpy snow, it is superbly stable. With any Burton board, you know you're in good hands.
Features
The Ripcord is a great all-terrain board and features a directional shape that is great for beginners. It has a soft directional flex and a V-rocker profile. The lively wood core delivers plenty of air-catching pop on jumps. The bi-axial fiber is forgiving and supported by a durable extruded base.
Durability
The tip to tail wooden core is FSC Certified Fly 900G. The wood hybrid offers you a truly durable board that is lightweight. The responsiveness, flexibility, and pop are not hindered by its strong construction.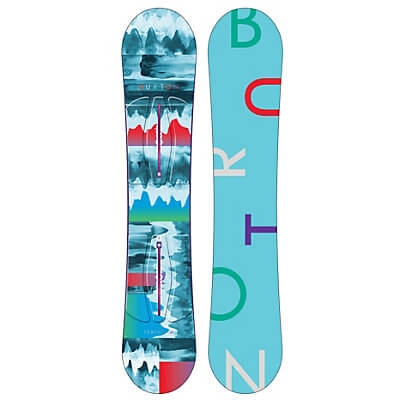 The Burton Feather is a beginner's board built specifically for female riders with enough pop and edge to move up the skills ladder. Its tapered shape and stability make turn initiation and exit a snap. It is a directional twins design, but not difficult for riding switch. It features an FSC™ core, DualZone EDG ™ edge, and forgiving bi-axial glass. There are five sizes: 140-155cm.
Read more
Brand
As you would expect from a list of the top ten, Burton is one of the highest rated brand in the snowboarding industry. They continue to push the limits and provide us with quality equipment.
Features
This Burton women's snowboard is a playful ride with soft twin-flex and enough rocker to behave well in softer snow, but with enough edge for practicing wider turns on the groomed trails. It makes for an affordable way to get into snowboarding, especially if you prefer soft snow or powder but do not underestimate its capability for some respectable carving as well.
Durability
The core of this board is FS Certified Fly 800G with DualZone EGD and Squeezebox Low. The extruded base gives the board great durability and also make it simple to repair. Additionally, Burton offers a three-year warranty with this board.

3

. Burton Flight Attendant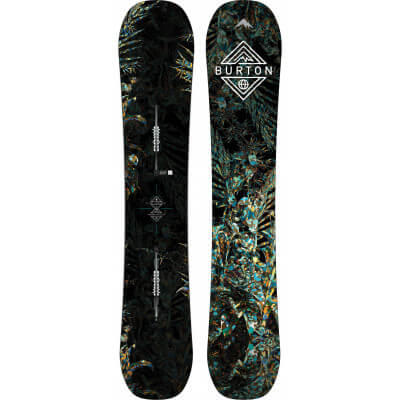 The tip and tail rocker and generous mid-camber of the Burton Flight Attendant snowboard provide all the stability and snap for shredding the deepest powder at top speed. It is stupendous on-piste with a quick edge-to-edge feel through medium to wide turns. It features a Superfly II lightweight wood core, a quick response edge and tri-axial fiberglass with snappy carbon I-beam stringer. It comes in one regular width with three lengths from 156-162cm.
Read more
Brand
Nope, you haven't escaped the Burton category yet. Founded in 1977 in Vermont, this company lives and breathes snowboarding. We aren't biased, they just keep coming out with new and amazing boards.
Features
The Flight Attendant gives an aggressive impression thanks to the fairly stiff flex. The springy camber is not exactly forgiving but makes up for that with plenty of pop and tight turns in both powder and on the groomers. It is a directional twin tapered design, but rides switch well enough. Intermediate to advanced riders looking for excellent carving and a respectable pow board will be pleased with its hybrid rocker profile.
Durability
The mixed wood core is SFC Certified Fly II 700G. The sintered base blend provides you with the best of both worlds. You get a strong, durable board that is also lightweight and poppy. This board is also covered by Burton's three-year warranty.

4

. Burton Custom Flying V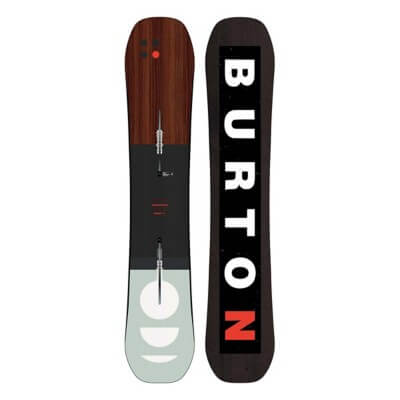 For the best of all worlds, the snappy but stable design and hybrid rocker of the Burton's Flying V snowboard combine forces to answer any kind of terrain from groomers to pow to backcountry riding. The 45-degree carbon fiber base reduces weight while improving torsional response.
Along with customized core flex between the feet and additional carbon at the tips, this board has oodles of pop in hard groomers and a stable feel on softer snow or uneven terrain. Its unique V-rocker in the middle adds a feeling of playfulness, especially in powder.
Read more
Brand
Rounding out the Burton section of the list is the Flying V. The Flying V rocker's unique waviness gets tuned every year by Burton. The current model has improved edge control without losing its trademark playful feeling on soft snow. It still amazes us that Burton can make a great thing even greater.
Features
This is a great board for intermediate riders and has a medium flex. It is available in six different sizes, ranging from 148cm-162cm. It is surprisingly stable and fun on uneven terrain, which makes this a good board for backcountry trails. Speed is enhanced by the sintered, wax-infused base.
Advanced riders appreciate the lively feel of the Custom Flying V over rough terrain and the adequate grip on short and wide turns. For backcountry powder, this board excels and holds its own on hard groomers with good speed. With a great camber/rocker hybrid like this, paired with shallow sidecuts, you can't go wrong.
Durability
As with other Burton boards, the Flying V's core is FSC Certified Superfly II 700G. The wood blends are specifically chosen and placed to provide durability, flex, and light weight. Reviewers feel confident on this board and have been impressed with its craftsmanship.

5

. Jones Snowboards Flagship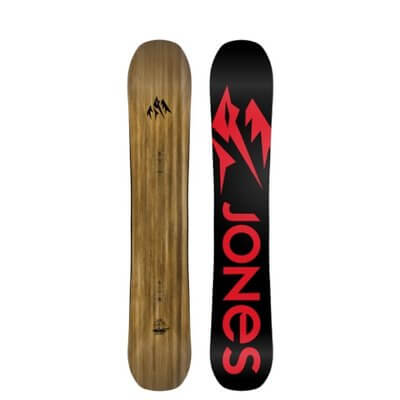 Jones' Flagship is a versatile freestyle board for deep pow to icy hardpack. 2015's model is stiffer and lighter with excellent bite and turn initiation thanks to Jones' Magne-Traction edge. It features an oak top sheet with carbon quad-axial fiberglass stringers and a directional, hybrid rocker that craves deep powder while delivering plenty of pop out of the groomer turns. The blunt nose design reduces plowing in all snow conditions and increases speed. It is a great choice for riders who regularly encounter varying conditions or want to try out more skiing regions.
Read more
Brand
Jones is a brand of the pros. We consider them to be pros themselves because of their great reputation and commitment to being eco-friendly. The Flagship is Jones' most popular design for advanced riders.
Features
This medium-flex Austrian-made freeride board floats almost as well as a dedicated powder board while delivering all the grip and liveliness needed for all-day carving on hard snow. The blunt nose and forward camber easily slice through crud as well. Buyers also like the emphasis on more natural and recycled material. It is available in ten different sizes from 154cm to 172cm.
When you need a solid, all-around performer without sacrificing speed and carving ability, the Jones Flagship rules the slopes. It is Jones' cornerstone product, which improves in performance, versatility and agility year after year.
Durability
The base is made from ultra-high molecular weight polyethylene and carbon. A great advantage of this mix is the fact that it is easy to repair. The wood core is triple dense and features bamboo stringers to keep the board lightweight. Flax fibers are integrated into the topsheet to give you a smooth ride and absorb chatter at any speed. By the popularity around this board, you can ride confidently knowing that is made with plenty of care and durability.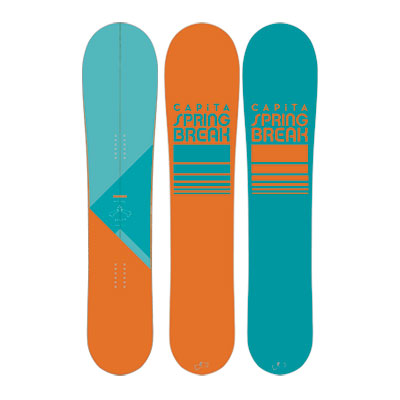 This top-rated board features a tapered, directional outline and a solid wood core. It has a flat camber middle and pronounced tip rocker, which enables deep snow gliding and quick, silent turns. Its strength is powder, but it can shred groomers respectably. All sub-models feature a Surflite Core™, fiberglass/carbon base, PLT top sheet, and 360-degree steel edges.
Read more
Brand
Hailing from Seattle, Washington, the headquarters of Capita is named MARS1. It is 100% hydro powered and has been awarded an Energy Globe Award. The company motto is "everything is possible," and their dedication to the world and high quality of their boards is a great example of this.
Features
The Spring Break is surprisingly snappy and maneuverable for a pow board. It provides effortless float and dances around the trees. The full rocker is not snappy enough for groomer turns, nor is it going to perform well jibbing or on the half pipe. On powder, though, look out. It is available six different sizes from 151cm to 157cm.
Durability
All of the components of this board have been carefully chosen to provide you with a strong yet lightweight board. The Surflite 2.0 core is incredibly buoyant and the fused side walls give impressive high-impact resistance. The lightweight base is made from ultra high-density polyethylene, which is easy to repair if it gets dinged.

7

. Lib Tech Travis Rice Pro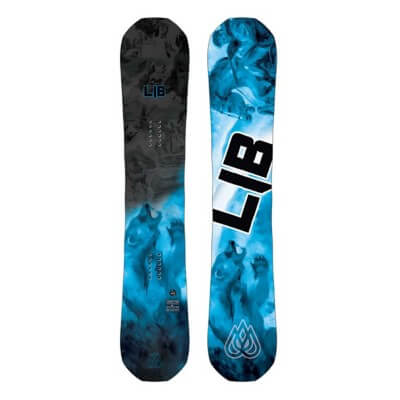 Looking for a board that shines from the park to the backcountry? This souped-up Horsepower version of the Travis Pro board may be the answer. It comes in two versions. A shorter, blunter version for jibbing and a longer one with pow points.
Either one is suited for anywhere on the mountain you want to go with a rocker profile that delivers plenty of float in the powder while providing tons of grip on the groomers. In fact, the Magne-Traction edges allow you to rip even harder on hardpack that other true twins design when riding regular or switch. It comes in sizes from 153cm to 164.5cm.
Read more
Brand
Another wonderfully eco-friendly manufacturer, the Lib team has the experience to know what works and what doesn't. They have been in the industry for over twenty years and have a dedicated team of riders and craftsmen that continually produce innovative and quality boards.
Features
The Travis Rice Pro Horsepower has a rocker-camber with a special feel. The tips are firm with plenty of pop and power in the turns, while the mid-board medium flex provides a solid feeling of control whether floating over pow or carving on-piste. Hardpack performance is supremely enhanced with the Magne-Traction 7-point edge serrations. This board delivers on any terrain.
The Lib Tech T. Rice Pro HP is more than the best all-mountain snowboard made. It is incredibly eco-friendly with a basalt-only fiver, Columbian Gold fibers, and a bio-plastic top sheet made from beans. It is handcrafted in the USA and delivers a ride guaranteed to be a new experience.
Durability
The core is a blend of Aspen and Paulownia, providing you with a strong board with great weight. The seven serrated edges are strategically placed for control and edge hold in all situations.

8

. Lib Tech Skate Banana Wide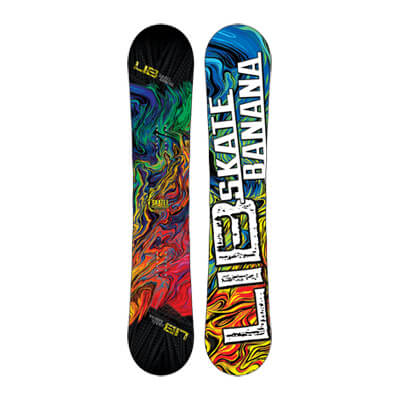 The Lib Tech Skate is a classic example of a freestyle snowboard with a loose, playful feel friendly to beginners. It has a soft flex, forgiving all-terrain rocker and Magne-Traction edges for great grip through the turns. It comes in three widths: Narrow, Regular, Wide. It features a Columbian Gold/Power A core and UHMW sintered sidewalls.
Read more
Brand
A newer design from Lib Tech, the Skate Banana carries the great qualities of all Lib boards. This board is low maintenance with hybrid contours and great geometry. Lib Tech is known for their innovative designs and we're starting to think that their team never sleeps.
Features
Although this top-rated snowboard is suitable for all skill levels, its soft flex and full rocker are not suited to catching an edge on turns. If you like to butter, jib and turn tricks in the park, however, you will love it. It is loose, moderately fast and perhaps one of the best freestyle snowboards for 2017.
Durability
This wood board is made from four different kinds of wood. You'll find mostly Aspen, followed by Paulownia, End Grain Birch, and Uhmwpe. The base of the board is made from Eco Sublimated TNT. All of these materials combined bring us a strong board that is lightweight.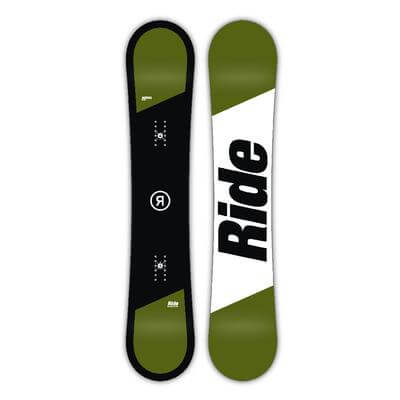 Among best snowboards for beginners, the Ride Agenda stands out as a stable flat-to-rocker board. You can flat base and one-foot this one with ease and forget about edge catches. That makes it ideal in the park, jibbing and not bad on powder. It features Ride's Foundation Tuned™ Core, bi-axial glass, the Fusion 1500™ Base and Ptex sidewalls for durability. Four lengths are available: 147-159cm.
Read more
Brand
Ride is a popular brand in the snowboarding industry and i is known for producing quality boards, bindings, and boots. Their headquarters is in Seattle, Washington and they have a dedicated snow-obsessed team.
Features
This is a good beginner snowboard for those looking to build confidence on powder or in the park. It has excellent stability, flex, and a catch-free sidecut, so you can explore the park or even dabble in backcountry conditions. It is also generously affordable. If it is not quite snappy enough for your taste, you might consider the Ride Crook snowboard instead. Additionally, the manufacturer offers a three-year warranty with this board.
Durability
This board is made from tip to tail Aspen. Ride claims that this board is "virtually indestructible" and says that it has the most durable sidewalls in the snowboarding industry. As an added bonus, the extruded base absorbs wax well and it is also easy to fix, should anything happen.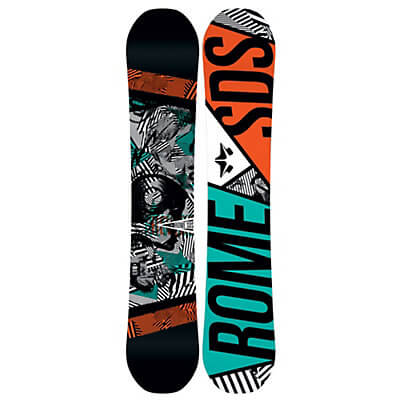 The Reverb Rocker is a mixed camber board with underfoot rocker and positive camber at the tips. It is ideal for pow, groomers and park riding. The QuickRip Sidecut and StraightTriax Laminate combine stability and plenty of zing for freestyling.
Read more
Brand
Founded in Vermont in 2001, Rome was built on the infatuation with snowboarding itself. The two founders built their brand from the ground up by blending their love of the sport with the business side of things. They have always been focused on how to improve the current market and continue to supply us with great products.
Features
The profile is camber-rocker-camber, but the camber seems slight in powder. On the other hand, it is not catchy either. This board will not win speed races, but it is great for fakies, good for ollies and a fair out-of-park carver. It has sufficient pop in turns, though heavier riders may not feel it.
Rome's Reverb Rocker is a great board for beginners moving up on groomers, in the park, and on shallow powder. Its gentle rocker and positive camber, medium-soft stiffness and true twins design provide stability, maneuverability and enough pop for freestyle rides according to the majority of snowboard reviews.
Durability
Reverb's true twin shape makes this a perfect switchboard that floats easily over powder. The unique combination of poplar zones and center bamboo rail plus a carbon fiber laminate with orthogonal tri-axial fibers ensure plenty of both pop and flex in this lively, versatile, and durable board.

Subscribe to our Newsletter