Best Checked Luggage
last updated:
Feb 07, 2020
Most of us love to travel and one of the most important pieces of gear when traveling is the luggage. The luggage not only fits all your clothes and gear you want to bring with you on your journey but also reflects your sense of style. When you take the time to buy your own luggage, you can ensure that you get something that reflects your personal needs. Getting ready to go on a trip can be chaotic, you are in getting prepared, with a chance that you will forget a necessity. When you don't have to worry about driving to a friend or family members' house to borrow luggage, you have more time to ensure that you pack away everything you need. With so many different styles of checked luggage on the market, it can be difficult to decide on which product will be easiest to pack.
In a Hurry? The test winner after 17 hrs of research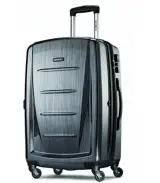 Samsonite Winfield 2 Luggage
Why is it better?
Brand recognition
Sleek design
TSA-approved combination lock
In a
Hurry? Editors choice: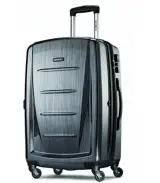 Test Winner: Samsonite Winfield 2 Luggage

15
Researched Sources
2.3k
Reviews Considered
17
Hours Researching
18
Products Evaluated
Brand
Durability
Weight
Value
By Default
Criteria Used for Evaluation


Brand
There are certain brands of checked luggage that you grew up with- such as Samsonite. The fact that you are still borrowing your parents Samsonite luggage that they took with them to relax after the Cuban Missile Crisis was over is a testament to how durable that luggage really is. It was important to utilize brands that have been perfecting upon their designs for decades because you know that you are going to get a product that will last. If you spend a little bit more extra money to invest in a Samsonite suitcase, you are ensuring that your children will have a great piece of gear to take with them when they vacation on the moon in 25 years.


Durability
No one knows what happens to luggage once it is checked and handed off to the baggage handlers, but based upon the condition of your suitcase as it spins on the carousel at your destination- it's nothing good. A suitcase that is able to take a real beating was one of the things that we looked at when selecting the best-checked bags. Hard-shell units that were made from polycarbonate or ABS (acrylonitrile butadiene styrene, keep all of your belongings safe and secure. The soft shell units that are made from polyesters are lighter, but they don't offer the same security for your items that a hard shell bag would provide. Brands like Ricardo Beverly Hills and Nautica are the brands that will ensure you are sporting the latest trends in travel gear.


Weight
Your suitcase is something that is going to show other people just what kind of traveler you are. If you are pulling an aqua blue 1950's Samsonite suitcase on wheels by a chain behind you, your fellow travelers will know that you don't get out much. Many of the suitcases on this list sport a timeless design that will most likely never go out of style. Not only can heavier suitcases slow you down, but they can actually cost you more. When checking a bag at the airport, some airlines will charge you an additional fee for oversize checked luggage that exceeds a certain weight. No one wants to be that person that is frantically moving clothes from their suitcase to their carry on in order to save a significant chunk of change. The average weight of an empty case runs around 15 pounds, so we tried to keep the weight of these items at or around 15 pounds.


Value
Sure, buying luggage is a one-time thing and if you buy a good quality item, you shouldn't even have to buy another piece again. However, no one likes to pay more than they need to for anything, and the more money that you save on your suitcase means the more money you will have to spend on vacation. It was important for us to keep the prices of these suitcases affordable, but without sacrificing quality, durability, and style. For your next vacation, be sure that you remember your toothbrush, pack enough clothes to accommodate every day that you are there, and leave enough room in your suitcase to bring home souvenirs for all of your friends and family, and something a little extra for the friend that watched your dog while you were gone. A good quality checked bag won't guarantee that your checked luggage will arrive at your destination, but it will keep all of your belongings safe and secured.
Expert Interviews & Opinions
Most Important Criteria
(According to our experts opinion)
Experts Opinion
Editors Opinion
Users Opinion
By Default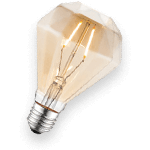 Enough storage
If you are looking for a new piece of travel gear that comes with the guarantee of a company that has been in the business of making luggage for over 100 years, these options are a perfect choice. Not to mention their sharp design that will stand out on any carousel, and comes at an affordable price. Now that you have a good understanding what makes great checked luggage and what to consider before making a purchase, you should now know which luggage will best fit your travel style and the gear you will be packing. Remember when you travel your luggage is your main piece of gear as it will be holding and storing all of the rest of your gear to ensure you have a great trip. Take the time to do the research and find the perfect luggage for you.
Other Factors to Consider


Features
As important as it is to make sure that your suitcase has a strong and sturdy exterior, you should also take the time to take a look at what is on the inside. If you are often traveling for work, you will want to make sure that your case as a place to hang garments to keep them for getting too wrinkled. Surprisingly, not all units come with this feature.
Pockets and compartments are things that can come in extremely handy when you are trying to stay organized when you are so far away from home. Some of the hard shell cases do not come with very many compartments or pockets, so it's really important that you take a look inside before you spend the money. If compartments and pockets are something that you really need out of a suitcase, the Eagle Creek Load Warrior is a perfect suitcase. Not only does it have a lot of pockets to store items, but it also has a special place to sort dirty laundry from clean laundry.
Frequently Asked Questions
q:

Are there things I cannot bring in a checked bag?

a:

The security rules are a little bit leaner on checked bags rather than carry on bags. You can carry all of your soaps, liquids, metal items, and some travels have admitting packing away bottles of wine in their suitcase (some companies even sell specials bags that are specially designed to be used to carry wine in a suitcase).
q:

What are TSA locks?

a:

If you are from the states, you probably know all about the added security measures from the TSA. Checked bags are subject to random searched by TSA security officers. If a bag has a lock on it that the TSA cannot access, they will break the lock to your bag is able to access the contents. A way of locking your belongings while not running the risk of having the TSA break your expensive suitcase, you can purchase a product with a special TSA lock that only TSA officers have a special key to access.
q:

What's better: hard shell or soft shell luggage?

a:

It's all a matter of personal preference because both kinds of suitcases have their advantages and disadvantages. Hard shell bags are sturdier than others, and the ensure that the contents inside will stay completely protected- which is important if you are returning home with breakable souvenirs. Sometimes, however, hard shell bags can easily become scratched or dented which can name your bag look older and weathered after only a few trips. Soft shell bags offer less protection of the items placed inside, but they can't become dented or scratched. The bad thing about soft shell suitcases is that they can become dirty when being handled by airlines. If you intend on purchasing a suitcase made from polyester, it would be wise to buy a darker color that doesn't show dirt as much, because a 29 inch suitcase isn't something you can exactly toss into the washing machine.
q:

Does it cost anything to check a bag?

a:

This is all up to the airline that you chose. Some airlines allow you to check one bag up to 50 pounds for free, and then charge an additional fee for each bag after that. Some airlines offer a small fee for the first check bag and a higher price tag for each subsequent bag. As a general rule of thumb, you should ensure that your back does not exceed 50 pounds before heading to the airport. If your bag weighs more than 50 pounds, you may have to pay the heavy cost of paying for two checked bags instead of one.
q:

Can I pack food in my suitcase?

a:

If you want to bring your mom back a box of fancy chocolate from your latest adventure, and you don't want to bring it into your carry on (because you are afraid that you will eat it in the middle of your long flight home) it is perfectly acceptable to pack it away in your bag. The temperatures at 30,000 feet in the belly of the plane is quite cold and will keep your chocolate nice and cool on their ride back home. Soda, on the other hand, may not be such a great idea. Your checked luggage is going to be shaken and thrown around a lot by the people loading it up onto the plane, and a can of soda might explode under those circumstances. It would be a terrible thing to arrive at your destination only to discover that all of your clothes are covered in diet soda.
Subscribe to our Newsletter