Bike Styles and What Terrain They're Best Suited For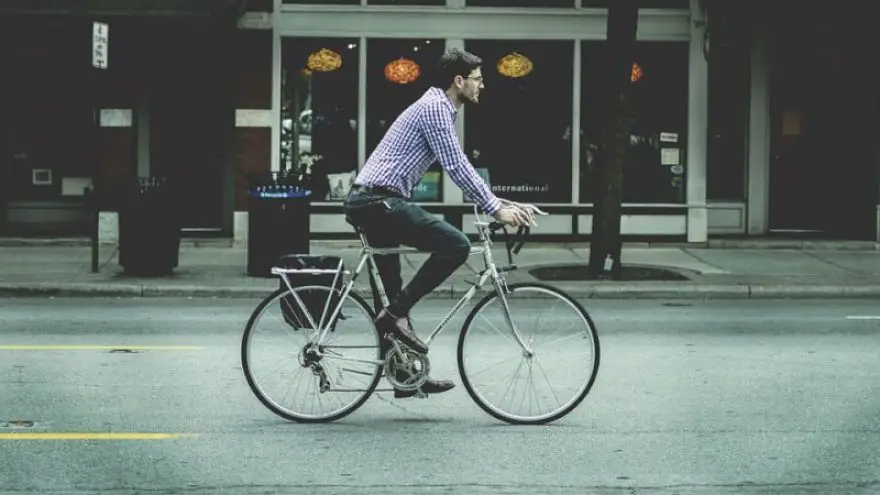 Bike Styles and What Terrain They're Best Suited For
gearweare.net
As warmer weather approaches it is time to start thinking about summertime activities. One of the most popular pastimes for this time of year is biking. If you, like so many others, have been bitten by the biking bug, you may be thinking about investing in your own two-wheeled vehicle. However, with so many choices on the market figuring out which bike is right for you can be quite a task.
To make understanding all the bikes you can choose from easier, this article will break down the most common styles of bike currently on the market. For each style, a disclaimer in terms of the type of terrain that the bike is best suited for will be given. This is because the type of bike that one should choice primarily depends on what type of terrain you plan on riding most of the time. Terrain preference is not the only important factor when choosing a bike though. The kind of riding you will be doing (i.e. commuting, road racing, long-distance, etc.) is also an integral factor to consider when choosing the bike styles that are right for you. The specs on a bike will differ considerably for mountain bikes vs. beach cruisers, so understanding the differences is an essential step in properly preparing to buy a bike. Bike styles can be broken into five broad categories which can each be broken down into subcategories. It is important to note that there are further subcategories beyond the ones that will be discussed in this article. This article should, therefore, be used to figure out what style of bike you want so that you can do further research into that specific style.

Road Bikes
These bikes are designed to be ridden smoothly and efficiently on the pavement. They have thinner tires and dropped handlebars to increase aerodynamics. These bikes are made for going fast over paved surfaces.
Racing: These are going to be the lightest of the road bikes available since racers need to prioritize speed. The frames are typically made from carbon fiber and are as skinny as possible. The frames on these bikes also often feature steep angles, which allows riders to turn more quickly.
Endurance: These bikes are essentially racing bikes, except if racing bikes prioritized comfort over speed. Their design allows the rider to remain more upright, and they sometimes even have flat handlebars. More space for larger tires also makes these bikes more adaptable.
Touring: These bikes are still ideal for riding on the road, however, they are best suited for rides that will take multiple days or even weeks. They have sturdier and longer frames which can accommodate front and back racks, and hookups for features such as fenders, water bottles, and lights.
Mountain Bike
These bike styles have thicker tires, sturdier frames, and suspension, making them ideal for riding on dirt paths. The differences in types of mountain bike depending on the steepness of ascents and descents on trails and the technical difficulty that a rider should expect to encounter.
Trail: This is a standard mountain bike, meant for trail riding across variable terrain. The suspension on this style of bikes is between 120-150mm.
Cross-Country: These mountain bikes are meant to traveling at greater speeds while climbing. They are perfect for short excursions or all day adventures with high mileage. They have shorter suspensions of 110mm or less.
Downhill: These bikes have the highest suspensions of 160mm or greater. They are made for going downhill at great speed and over technical terrain that may include rocks and jumps. They also tend to have tougher frames.
Fat Tire: These bikes feature huge tires (3.5 in. or wider), which gives them phenomenal traction. This makes these bikes ideal for riding over snow, sand, and other types of variable terrain.

Combination Bikes
These bike styles combine different features of road and mountain bikes to better fit the needs of niche riders.
Gravel: These bikes have dropped handlebars like those found on a road bike, but big knobby tires and a bigger frame that makes them perfect for all types of terrain. Sometimes gravel bikes even include suspension.
Hybrid: The flat handlebars and upright seat, as well as the broad gears of a typical mountain bike, are included in this style of the bike along with the skinny tires of a road bike. This makes this bike a comfortable yet speedy option.
Utility Bikes
These bikes are designed with utility in mind and are typically utilized but urban riders.
Commuter: Any bike with flat handlebars and an upright seating position (think comfort and visibility) can be used to get to work. Also, look for multiple gears and the ability to add features like fenders and panniers.
Fixie: Urban folk love using these bikes because they are fast, fun, and stylish. They have fixed gears, which means that coasting is not possible. Sometimes they are set up without breaks as well so that the rider is required to break by opposing the peddles. The inability to coast has inspired some racers to use fixies for training as well.
Cargo: These bikes are extra-long and extra sturdy, making them perfect for moving large loads. Although this also means that they can't maneuver very fast, cargo bikes are ideal for the parent who needs to run errands.

Specialty Bikes
These types of bikes are unique and cannot be fit into any other category.
Beach Cruiser: With huge handlebars above the rider's waist and requiring a relaxed, upward stance, these bikes are more for style than utility. In fact, they get their name for how perfect they are for casually riding down a boardwalk.
E-Bike: The "E" in E-bike stands for electric since these bikes are electric motors that periodically assist the rider. The motor powers on, depending on how much pressure the biker exerts upon the pedals with their feet. There are three classes of motors that an e-bike can have, which range in power.
Most Read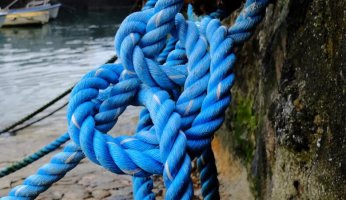 Subscribe to our Newsletter