The Best Gore-Tex Jackets of 2021
last updated:
May 06, 2021
When the Seattle-based company, Early Winters, first introduced what they claimed to be "possibly the most versatile piece of clothing you'll ever wear" way back in 1977, who knew how true that statement really would be!
Fast forward to today, and we see Gore-Tex all over the place. From sporting and outdoor use to military outerwear, and you can even find that ePTFE material used in space suits. Really. 
Think about just how it changed outdoor gear. Waterproof and breathable at the same time. While many of the best Gore-Tex jackets may have a handsome price tag, it's important to weigh the benefits, which easily outweigh any reason to pass.
We spent some time going through only the best to separate the hype from the real deal worth really considering. Check out our picks see if anything stands out.
This is the best product on our list that is currently in stock: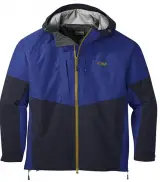 Outdoor Research Furio
Why is it better?
Waterproof
Durable
Insulated seams
In a
Hurry? Editors choice: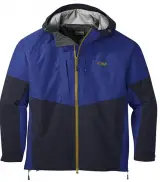 Test Winner: Outdoor Research Furio

15
Researched Sources
2.3k
Reviews Considered
15
Hours Researching
18
Products Evaluated
Weather Resistance
Materials
Style
Value
By Default
Criteria Used for Evaluation


Weather Resistance
It is crucial to understand what sort of weather you'll be putting the jacket through on a regular basis.
Do you live in the rain-soaked, fog-washed Pacific Northwest? If so, you'll likely want a jacket with a powerful rainproof design in order to maximize your ability to keep dry; but if you're in a dryer climate like the mountains of Utah or Colorado, having the latest in rain-resistant materials probably won't do you a lot of good. Opting for something with more insulation will usually be the better option for you if you live in a place like this.
Ever since GORE-TEX was first invented in 1969 by way of a fortunate accident, the outdoor world has never quite been the same. The material brought with it substantial changes to enthusiast expectations of what a piece of clothing could achieve as far as weatherproofing goes.
Today, GORE-TEX works by sandwiching an ePTFE (expanded Polytetrafluoroethylene) membrane in between other types of fabrics, creating a seal that blocks out rain and wind from reaching the innards of the shell, thus the name hardshell jacket. These coats excel at keeping our bodies completely dry during even the most precarious weather, and they do so by utilizing a number of different fabric technologies, stitching styles, and layering systems.
GORE-TEX jackets have multiple different permutations, from a 3-layer system where the membrane is bonded to the fabric on both sides, to a 2-layer one where one side is lined, sometimes with insulation and sometimes not. Depending on how the fabric is set up, certain jackets might be ideal for a specific type of activity.
By extension, certain technologies might be best suited for particular use as well. Let's further break down hardshell jackets by the common technologies used by major manufacturers.


Materials
Today, GORE-TEX is still the leading technology used in most hard and softshell jackets.
While a handful of competitors exist today, none of them have been able to establish the brand awareness and consistency that GORE-TEX has long enjoyed. The material is in use by a variety of popular brands, including Arc'teryx, The North Face, Outdoor Research, and more.
GORE-TEX: The original GORE-TEX fabric is a versatile, all-around wind and waterproof material that is well-suited for a variety of tasks, from hiking to everyday town use. The material often comes in both 2 and 3 layer designs, depending on the nature of the jacket it is being used in.
There's also an offshoot of the material in production today, called GORE-TEX PacLite. PacLite features a 2 layer design that is extremely packable and breathable, making it very ideal for situations where every bit of weight counts, like cycling and running. It is also a very appealing option for travelers looking for an easy-to-travel-with jacket.
GORE-TEX Active: As the name suggests, this material utilizes a lightweight design to create a durable jacket that performs well during demanding tasks, like cross-country skiing and mountain climbing. GORE-TEX Active features enhanced breathability and a 3 layer system for the material itself, like the GORE-TEX Pro material listed below.
The key difference between the two lies in the fact that GORE-TEX Active is usually used in lighter, more stretchable jackets than the Pro variant is used for.
GORE-TEX Pro: The "Pro" variant of GORE-TEX is designed from the ground up for use in some of the harshest places on the planet, for extended periods of time. This material uses a 3 layer system like the GORE-TEX Active uses but also makes use of extremely rugged materials like 70 denier nylon in order to achieve such impressive protection against the elements.
If you're wanting material for a multi-day hike, a treacherous climb, or just a particularly frigid destination, a GORE-TEX Pro jacket won't steer you wrong.


Style
The style depends on the purpose of your jacket.
General Purpose
General Purpose jackets are usually made with heavier fabrics and materials, usually utilizing a 3 layer GORE-TEX membrane or other equivalent technology. The majority of the jackets in this review still fall into this category. These (usually) tend to have more features and utilities than their lighter counterparts, such as additional pockets and more robust, weatherproof zippers.
Light & Mobile
Light & Mobile jackets are the product of a race to the bottom of the scale, where some of the top outdoor gear companies in the world compete with each other year after year to create the lightest, best-performing jacket possible. Our top pick this year was a Light & Mobile jacket, proving definitively that the category could compete with its larger, more beefy brethren.


Value
Everyone has a budget, and in the world of Gore-Tex jackets, there's something for just about any price point.
Like with many things in life, you tend to get what you pay for with hard shells, and they are certainly not all made equally. The more expensive a jacket is, the more likely it is to feature advanced insulation, better wind and waterproofing, and more pockets and safety features as well.
Waterproofing a Gore-Tex jacket will eventually be required because despite the inner layer being a breathable waterproof membrane, the outer layer (shell) of the jacket will lose its waterproofing, soak up water and stay wet, blocking the effect of the Gore-Tex. Dirt, grease, and muck will also hamper a coat's breathability. Consider using a waterproof spray to protect your jackets.
Expert Interviews & Opinions
Most Important Criteria
(According to our experts opinion)
Experts Opinion
Editors Opinion
Users Opinion
By Default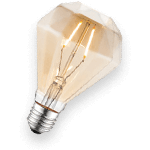 Watch How You Wash Your Gore-Tex
When it is time to clean your Gore-Tex jacket, be careful to clean it properly as if you do not, you might cause damage to a very expensive jacket in your wardrobe.
The proper way to wash your Gore-Tex jacket is to wash in your washing machine on delicate and use liquid detergent, do not use powdered detergent as it may stick and stain your jacket. Once the jacket is cleaned, throw your jacket in your dryer on delicate or hang dry.
Hard shell
There are two main types of hardshell jackets included in this guide. The first type of jacket is the General Purpose jacket, which is a workhorse that is usually made of heavier, more durable construction than the second type of jacket; the Light & Mobile.
It's no secret that the trend in hard shells is trimming product weight without sacrificing warmth and protection from the elements, which has really led to the birth and subsequent proliferation of the Light & Mobile jacket.
Other Factors to Consider


Use
Do you do a little bit of everything? Could your Saturday morning be just as easily spent ice climbing as it could be spent hiking and camping? If so, you might want to consider a more generalized jacket that features flexible material, such as GORE-TEX Active.
If, however, you are looking for something, say, only for ice climbing, it might be best to choose a specialized type specifically engineered for that.


Bottom Line
There are a number of factors to consider before you jump to making your first hardshell purchase, but far and away the most important one is the intended usage for the jacket. Are you going to be venturing into the deep wilderness in an area rife with extreme conditions, or are you going to be walking your dog every morning in the rain in Seattle?
Do you need something more mobile to fit your active or on-the-go lifestyle, or is the heavier, more durable approach for you? Do you enjoy upgrading and renewing gear every few years, or do you like to pick one thing and stick with it?
Depending on your answer to these questions, you might want to consider a particular style of jacket in order to maximize its effectiveness for your needs. You might also find that you don't even need a hardshell jacket at all and that something like a softshell jacket would be better for you.
Our guide includes options for every type of purpose and we're sure you will find one that fits your needs.
Frequently Asked Questions
q:

What is Gore-Tex fabric?

a:

First introduced in 1978, Gore-Tex fabric is created by laminating the GORE-TEX membrane to high-performance textiles, which are then used by authorized garment manufacturers to make outerwear, accessories, and footwear.
q:

What is the life expectancy of Gore-Tex fabric?

a:

It really depends on you. The Gore-Tex membrane won't deteriorate with time, and the garments are guaranteed to be durably waterproof and breathable. Just use common sense and wear your garment for its intended use; i.e, don't wear a lightweight cycling jacket on a backcountry camping trip.

And obviously, a ski instructor who wears his or her garment every day will need to buy a new one sooner than a skier who takes his or her garment out twice a year will. If you maintain your garment properly, you can expect it to last.
q:

Will Gore-Tex keep me warm?

a:

Yes. Gore-Tex fabric is windproof, so it blocks cold air and wind that can disturb your body heat and cause windchill. However, Gore-Tex fabric itself doesn't have any special insulating qualities, so in really cold conditions, wearing extra layers underneath your outerwear will ensure that you stay warm and comfortable.
q:

What is the best way to wash my Gore-Tex jacket?

a:

Be sure to read the manufacturer's care tag first. Wash your Gore-Tex garment in the washing machine in warm (105°F/40°C) water. For the best results, use a small amount of liquid detergent. Please do not use powder detergents, fabric softener or chlorine bleach.
q:

How to Waterproof a Gore-Tex Jacket even more?

a:

Waterproofing a Gore-Tex Jacket will eventually be required because despite the inner layer being a breathable waterproof membrane, the outer layer (shell) of the jacket will lose its waterproofing, soak up water and stay wet, blocking the effect of the Gore-Tex. Dirt, grease, and muck will also hamper a coat's breathability.

Re-proofing is quick and easy for all waterproof breathable jackets using a combination of washing and technical re-proofing products such as those made by Nikwax, Grangers or Toko.

Step 1:
Wash the garment using a soap-based wash such as Nikwax Tech Wash, or you can also use pure soap flakes if you can find them in the shops.

A soap-based cleaner will remove dirt from the shell and Gore-Tex membrane. Do NOT use detergents, washing powder or fabric softener because these will block the pores in your Gore-Tex membrane and affect breathability.

You can either hand-wash or machine-wash your waterproof jacket, but if you choose to machine wash you must remove all traces of washing powder and fabric softener from the machine beforehand, i.e. clean out the drawer and give the drum a quick rinse spin. Bear in mind that if you are using soap flakes, these can clog some washing-machine filters, so keep an eye on your machine if you do it often. There's a more in-depth guide to washing Gore-Tex here.

You can rub neat Tech Wash or soap into any areas with stubborn stains before washing. You can even use a soft nailbrush or old toothbrush, but be careful not to damage the shell material.

You'll need about 100-150ml of Tech Wash per item, depending on how hard your water is.

Step 2:
Rinse the garment thoroughly in clean water or do an extra rinse cycle in the washing machine.

Step 3a - if the jacket is worn next to the skin or has a wicking layer:
You don't need to wait for the jacket to dry out from washing...

Lay the jacket out flat and spray the entire outer shell with Nikwax Spray-on TX Direct (or similar).

Make sure you cover all external surfaces of the jacket and leave the TX Direct to soak in for a couple of minutes.

Mop up any excess using a piece of kitchen towel - you don't want pools of it to form.

Step 3b - if the jacket goes over non-wicking or multiple layers:
You don't need to wait for the jacket to dry out from washing...

Repeat the washing process (hand or machine) but use 100ml of Nikwax TX-Direct  (or similar) instead of Tech Wash.

Again, make sure that there is no trace of detergent, washing powder or fabric softener in your machine beforehand.

Step 4:
Either air-dry or tumble-dry the jacket, depending on what it says on its care label.

Step 5:
Wear your jacket in the rain and marvel as water runs off it like it was brand-new again.

You should notice two things - the surface treatment causing water to bead and not 'wet out' the fabric. And also an improvement in breathability - usually best understood by you feeling less clammy.

Note: some people report better results if you can feel the waterproofing. Nikwax says you don't need to do this - it's only necessary for fluorocarbon DWR treatments.
q:

What is DWR?

a:

Gore-Tex garments are treated with an ultra-thin treatment known as DWR or durable water repellent. This treatment causes water to bead up and roll off the outer layer of the jacket, instead of being absorbed. Regular wear and tear, plus exposure to dirt, detergents, campfire smoke, cooking odors and other impurities diminish the protective DWR treatment.

When water no longer beads up on your Gore-Tex garment's outer fabric, you can restore its DWR by using a topical spray-pump available at retail outdoor stores. These special treatments help maintain and restore the DWR on the outer shell fabric of the garment so that it remains water and stain repellent.
Subscribe to our Newsletter