11 Best Oakley Sunglasses Reviewed in 2021
last updated:
May 06, 2021
If you're looking for a pair of tough sunglasses that can offer more than just sun protection? Do you want a tough pair that have often been chosen by professionals in extreme fields like first responders, rescue, and even special operations? What about a pair that also stands out from the others? Sounds like you're looking for a solid pair of Oakleys!
Well built, tough, and quality sunglasses are just a few ways people who already swear them will describe the ones they wear. And they're cool. They just are. Since the early 1990s, These have even been a status accessory of special op guys in the U.S. military. They're not the cheapest sunglasses you could buy, but a lot of people claim they are worth the price. Check out the list we put together of the best Oakley Sunglasses and see what you think.
In a Hurry? The test winner after 14 hrs of research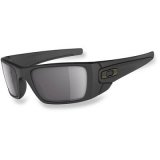 Oakley Fuel Cell
Why is it better?
Polarized protection
Blocks all UV rays
Very stylish
In a
Hurry? Editors choice: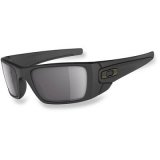 Test Winner: Oakley Fuel Cell

16
Researched Sources
1.3k
Reviews Considered
14
Hours Researching
16
Products Evaluated
Style
Accessories
UV Protection
Durability
By Default
11 Of The Best Oakley Sunglasses
Criteria Used for Evaluation

Style
One great thing about Oakley sunglasses is that you wind up with a wide selection of styles and colors to pick from. Oakley designs their various frame styles to fit different types of face shapes to ensure their sunglasses fit correctly on people who are active outdoors. Most pairs of Oakleys come in one of four style categories, covered below.
Lifestyle Styles. These sunglasses are made to be functional for daily wear and focus more on style than durability and performance. Lifestyle sunglasses are typically not the best choice for the active outdoor enthusiast.
Active Styles. Active style frames are designed to be used by people who are very active outside. Typically, these sunglasses come with frames that are metal or plastic.
Sports Styles. These styles were made to be used by active outdoor enthusiasts as well, and hold up well when you're engaging in a sport. With sports styles, you get the rubber grip with your nose piece to keep the sunglasses on your face no matter how active you are.
Shield Styles. These best selling sunglasses are made to be comfortable and can be worn by people using prescription classes. These types of frames usually come with a single, continuous lens rather than two separate ones.
When making your selection for what type of oakley sunglasses you want, you need to consider how active you're going to be when you are playing outside. If you purchase a pair of sunglasses that aren't made for active people and take them out on an outdoor trip, they're far more likely to fall off your face. If that happens, your sunglasses are at a much greater risk of getting lost or destroyed. So, it's important for you to consider the right type of style for your activity level.

Accessories
Oakley is well-known for making more than just sunglasses. Alongside their sunglasses, they also produce several types of accessories to help you add to the life of your sunglasses. For instance, Oakley has a variety of cases you can utilize to help protect your shades when you're not wearing them. They also offer a variety of cleaning kits that can help keep your lenses clean without scratching them.
Another benefit of purchasing Oakleys is that if your lenses wear out, Oakley offers a variety of lenses to choose from so you can simply replace your lenses without having to buy a new pair of Oakleys. Most of these pairs of glasses do not come with any accessories, but if you are interested in getting some accessories for your new pair of sunglasses, be sure to check out Oakley's main website.

UV Protection
With Oakleys, the characteristics of the sunglasses you purchase will determine what type of materials the shades were made out of. For lens features, Oakleys typically come with style options like polarized, photochromic, hydrophobia, and prescription.
Polarized lenses Provide a great option for the outdoor enthusiasts since they help cut back on glare from the sun. This factor can help improve your vision as you are active, boosting your performance.
Hydrophobia lenses are excellent for repelling water. So, if you tend to pursue a lot of water sports, these shades will probably be a great choice for you.
Photochromic lenses are also a nice feature to have. With these lenses, your shades will automatically adjust each time you face a different light condition.
How you select your lenses should depend on the types of outdoor activities you plan to partake in when you are wearing your Oakley shades. For instance, if you plan to engage in a lot of land activity like biking, hiking, or running, polarized sunglasses are a great choice. However, if you're going to be outside and near water often, like for fishing or boating activities, then hydrophobia lenses are probably your best option.

Durability
When purchasing Oakleys, beware of scams and fraud pairs of sunglasses. Make sure the pair you buy is authentic. Oakleys typically come in a soft pouch or hard case with the Oakley brand logo clearly placed on the sunglass holder. Also, Oakleys should always be sold with a certificate of authenticity so that they are verified as real Oakleys. To know whether or not you are purchasing a pair of authentic Oakleys, make sure you look closely at the documentation you get. True Oakley sunglasses never come with stickers on the lenses or frames.
You also want to make sure the cheap oakley sunglasses will hold up to all the activities you plan on using them for this summer season. You want them to be durable as they are a bit pricer sunglasses and do not want any damage to come to them. The best way to ensure you are looking at a durable pair of sunglasses is to check the customer reviews. The customer reviews will give you an inside look at how these sunglasses held up for other customers who decided to go with them.
Expert Interviews & Opinions
Most Important Criteria
(According to our experts opinion)
Experts Opinion
Editors Opinion
Users Opinion
By Default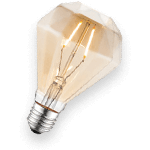 Proper eye protection
You'll be able to look good while you enhance your vision and protect your eyes, improving your performance and style. Oakley has been a leader in the sunglass market for decades because they create excellent sunglasses that protect your eyes while improving your performance. Remember to keep in mind which frame you are wanting to select and to make sure you are getting proper UV protection you are needing.
Keep them stylish
When looking for a pair of oakley best sunglasses, ensure that they will offer great UV protection and also will fit comfortably. One other thing you want to ensure is that these glasses will look stylish. Sunglasses are the first thing people see when you are wearing them, so make sure you are getting a pair to match your style.
Keep them protected
If you decide to go ahead and purchase a pair of Oakley's, make sure you buy a carrying case or a protective sleeve to keep them protected. If you plan on using these glasses when you travel or on your next adventure, it is even more important you keep them protected as you never know what could occur and it is better to be prepared, than not.
Other Factors to Consider

Color
Another factor to keep in mind when looking for the best looking oakley sunglasses is that they not only have a style which you like and will match your personality, but also that they have a variety of colors to choose from. The last thing you want is to find a sleek pair of sunglasses that you are interested in but they just do not have a color you are interested in.
Many of the Oakley sunglasses on our list, come in a variety of colors to ensure that no matter what, you will have a stylish pair of glasses that come in a color you like.
Frequently Asked Questions
q:

What are the benefits of a flash mirror lens?

a:

Flash mirror lenses tend to not change color perception, or create enough of a difference in clarity for you to notice. However, they are extremely reflective and do help to block out 100% of UV rays. When searching for most popular oakley sunglasses, however, you can rest easy knowing they have developed all of their lenses to effectively block out all UV rays. When searching around to purchase your Oakleys, you won't need to worry about flash mirror lenses.
q:

What are the benefits of a polarized lens?

a:

Polarized sunglasses do typically help many outdoor enthusiasts because they block out glare very effectively. Light reflects off certain surfaces while you are outside, increasing glare and sometimes creating temporary sun blindness. If you've noticed that you've had the experience of temporary sun blindness often while you're participating in your outdoor activities, then getting polarized lenses is probably a great idea.

Polarized lenses generally help people who experience temporary sun blindness from glare often while outside, which is a possibility that will increase if you're involved in sports that involve the water. Sunlight reflecting off of water can create a significant amount of glare and cause eyestrain. Polarized lenses can help effectively reduce this.
q:

If I am outside often, should I consider polarized lenses or flash mirror lenses?

a:

Really, determining if you need polarized lenses or flash mirror lenses will depend a lot on the outdoor activities you plan to undertake. Below we break down both options.
q:

What lens colors are the best for different outdoor sports activities?

a:

If you're an outdoor enthusiast, you probably want to know what lens colors work best for certain types of outdoor activities. Below we've listed what tints will work best for different types of sports.

Blue and purple lenses. The USPTA endorses this lens tint for a reason—they filter out glare caused by visible white light. Therefore, you'll notice the tennis pros often use them.

Yellow lenses. Yellow lenses work best for people performing activities like target shooting, skiing, mountain biking, or aircraft flying because they boost visibility whether it's sunny or shady outside. Even if the weather turns from sunny to foggy, you'll still be able to see well out of these sunglasses.

Brown and amber lenses. This lens color works great for sports that require you to see distances clearly so you can more effectively calculate your moves. They work well for sailing and high-altitude sports where being able to see effectively from far away will increase your performance. Plus, when you're dealing with sports that may deal with lower lighting conditions, like playing a sport either during the early morning or late evening, you'll get more effectiveness from brown lenses. Brown also works great for golfers since it helps you see the contrasting elements of green grass while out on the golf course.

Pink and red lenses. If you enjoy racing or cycling, you'll probably want to opt for pink or red. Both pink and red tints will let you see better when you're out on the road. In fact, some people who work on their computers for extended periods of time even use these tints because they help reduce the eye strain that often comes with the glare being produced by a computer screen.

Green lenses. If you play a wide variety of outdoor activities, then green lenses might be the best choice for you. Green tints work great in just about any outdoor weather and light condition, so you can wear them during any outdoor adventure. If you're a versatile outdoor enthusiast, then you'll want a versatile lens tint like this.

Gray lenses. These types of lenses work well for particular outdoor activities including baseball, football, soccer, and especially water sports. If you enjoy fishing or participate in activities that put you in or near the water often, you'll be able to see much better with gray lenses because they effectively block the glare that reflects off of the water. Also, this lens tint has been used by the military for nearly fifty years because they help increase eye safety when exposed to UV rays, and they also help to effectively block out glare.
q:

What can I expect from the different types of lens colors Oakley offers?

a:

Depending on what you plan to do while you are outdoors, you'll want to consider how lens color can affect both your protection and your vision. While you might be inclined to pick your favorite color as a lens option because it appeals to you, it might not be the best color option for your eyes. Luckily, many Oakley sunglasses come with interchangeable lenses of different colors, letting you adjust your sunglasses easily to fit your needs.

Here is a breakdown on the various choices you have in lens color when purchasing Oakley sunglasses, and what those lens choices can do for you.

Blue or purple lenses. Most people feel that both blue and purple lens colors are stylish and look appealing on Oakleys. Of course, this is excellent because blue and purple lenses not only look good but also provide you with some benefits while you are outside. Both colors help to cut back on glare effectively while boosting color as well as contour visibility. It's also easier to see out of blue or purple lenses when the weather becomes adverse, like during rain, fog or snow. Blue or purple lenses are so effective for shielding your eyes from glare they block out visible white light, making it much easier to perform when the weather turns for the worst.

Yellow lenses. While they might not be as cosmetically appealing as blue or purple lenses, these types of lenses can help block out blue light. Reducing the intensity of blue light will help you to focus better while you are outside. Yellow tints are known to distort colors a bit, but work well when it's dark or shady because they boost visibility. Using yellow lenses will allow you to keep your vision sharp, and they also help cut back on glare if the weather is foggy.

Brown or amber lenses. Because these lenses have some red in their coloring, they'll boost both your contrast and depth perception. Plus, they also help filter out blue light, which is an excellent benefit to have if the weather is sunny or slightly cloudy. If you plan on pursuing outdoor activities and live in a place that often has significant weather pattern change daily, this color of lenses will probably be the best choice for you since they will help you improve both your vision and clarity for a wide variety of weather conditions.

Pink or red lenses. Red tints always do a great job of increasing your visual depth because of their ability to reduce blue light, helping you to see contrast better. Also, if you are going to ear your sunglasses for long periods of time, you'll probably find these color choices to be the most comfortable options. The comfortability level of both of these options decreases your chances of getting eyestrain. Plus, both tints provide you with better clarity of vision no matter what weather conditions you may face.

Green lenses. Green lenses also work well in most weather conditions and help to improve your vision. Green tints make all colors appear even, and also helps to block out glare while making shadows appear more visible. Unlike some other colored tints on lenses, green lenses are able to work completely effectively during any weather condition.

Gray lenses. These lenses are great for people who know they will be in the sun often since they provide total UV ray protection. Typically they are also the darkest tint you can use. Even though the tint is dark, they still give you the accurate ability to perceive color while blocking out glare. Grey lenses are also the most effective tint for reducing glare that can come off of water, which will help you if you engage in water sports. Plus, grey lenses also help prevent eyestrain so that your eyes will never feel tired.
q:

What's the most important thing to consider when purchasing a pair of Oakley sunglasses for outdoor activities?

a:

If you're planning on using your sunglasses for various outdoor activities, then you'll have to move beyond attempts to just make a fashion statement with style. While Oakley offers a large variety of colors and styles to choose from to help you make a great fashion choice, the thing you'll really want to consider if you are using your sunglasses for outdoor use is protection. Knowing that your eyes are shielded from the sun's UV rays is an important factor for sunglasses that will be used outdoors, so you'll want to take a close look at the types of lenses you're likely to receive.

Protecting your eyes from the sun's harmful UV rays, especially for those that spend a lot of time outside and especially near the water, can help protect your eyes from a wide variety of diseases over-exposure to sunlight can cause. So, you want to pick sunglasses that come with UV protection and also help to shield you from glare.

The good news is that Oakley's sunglass lenses are pretty standardized to offer you 100% UV protection from the sun. Also, several versions of their sunglasses come polarized so that you can also shield your eyes from glare and increase your vision during your outdoor activities. However, the tints and colors of the lenses you purchase also tend to dictate how well you see and how well your eyes are protected.
q:

Is Prizm or polarized better?

a:

It's important to point out that Oakley's PRIZM lenses are not the same as polarized lenses. They are different things altogether. With that said, Oakley does have PRIZM lenses available that are also polarized. What this means is there is a polarizing filter added to the Prizm lens.

The main difference is to function. Polarized lenses filter out glare from light that might be reflected back in your direction. The downside to this is the fact that this filter can throw off the wearer's depth perception a bit.

Prizm lenses also help to reduce general glare, but also help to sharpen the contrast of objects seen through the glasses. If can have both, and they are fine-tuned together, that is the way to go. If we absolutely had to pick only one, Oakley's PRIZM technology takes the benefits from polarizing technology and improves it more, so we would likely choose the PRIZM lens.

But you would really have to try each on to get a real feel for which one is really best for you personally.
Subscribe to our Newsletter