Ski Town Rest Day Activities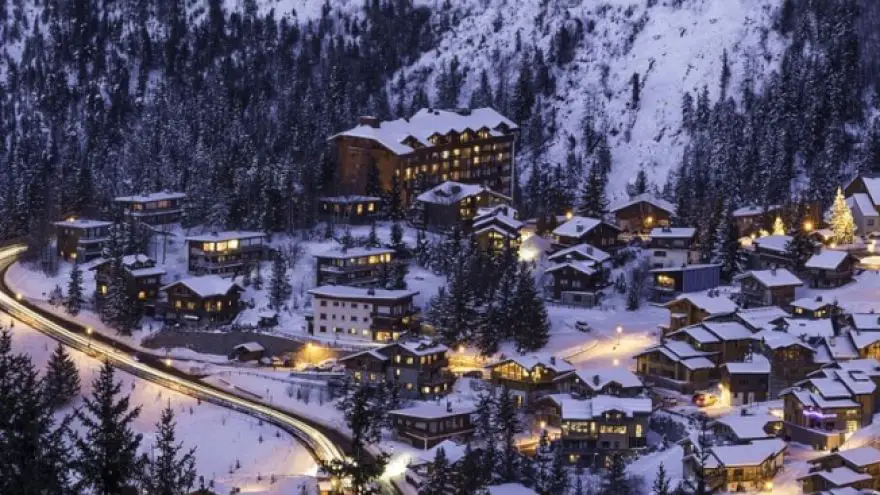 Ski Town Rest Day Activities
gearweare.net
Skiing is hard and a few days on snow can take a lot out of an individual. This is especially true for those who head out on a ski vacation, where over the course of a week they ski more than they during the entirety of the rest of the year. For this reason, ski vacationers may need to come up with a few fun activities to do on their rest day as they let their legs recover. Another reason to have rest day activities lined up is that not everyone who comes on a ski trip may be up to or interested in skiing every day. This is especially true for families, where individuals might be of very different ages and ability levels. Here are some ideas for ski town rest day activities to have ready when mom starts complaining about spending yet another day on snow.
SHOPPING:
Lots of ski towns have bustling town centers with plenty of souvenir shops and unique boutiques. Ski towns are also likely to have a ton of outdoor retailer shops as well as hip ski and snowboard shops. Furthermore, some ski areas, such as North Conway, NH, are famous for their outlet malls as they are for their skiing. If there is a diehard outlet shopper in your group, maybe think about planning a ski vacation to one of those areas.
SPA DAY:
Probably the most relaxing option for a rest day, spas go hand in hand with a ski vacation. Most ski resorts have their own spa, so those staying in a lodge or resort most likely won't even have to leave the building to enjoy this relaxing treat. Since ski areas' economies are based on tourism, there are likely to be lots of options for spa visits outside of the resorts as well though.
TUBING:

This is a rest day activity that is best enjoyed with kids. Tubing hills can be found on many ski resorts, so this is also a great way to stay close to the resort if you want a rest day but the other people in your group don't. Tubing, which involves sliding down steep tracks in big tubes, provides the exhilaration of skiing and snowboarding without the hard work. It's like sledding but grown up.
ICE SKATING
This is an option for those who want a rest day from skiing but still want to get a workout in. Ice skating goes hand in hand with ice and cold, things that ski areas have plenty of. Try to find an outdoor pond or rink to skate on to maximize the experience of skating in the outdoors.
ICE FISHING

Another ice centric activity that one can do on a rest day is ice fishing. This is a very sedentary activity, which also makes it a great choice for those who are particularly sore after a day on the slopes. This also means that it can get very cold, so make sure to dress in extra layers for an ice fishing trip. Beginners should so a guided outing since the guides will walk you through the whole process and provide you with all the necessary tools and gear. Getting a guide is also a good idea because ice fishing is quite dangerous due to the potentiality of falling through the ice.
DOG SLEDDING:

This is another super fun rest day activity that gets you outside but does not require you to do any work yourself. Many ski towns have dog sled companies, where trained handlers take guests on snowy rides. Typically these rides are quite comfortable and they may even provide you with blankets and furs to keep you warm as you traverse the snowy landscape.
SNOWSHOEING
On a pair of snowshoes, you can confidentially walk over deep snow without post-holing and up steep mountains without the fear of falling. Snowshoeing is therefore equivalent to hiking but in the winter. Although this is an active rest day activity, snowshoeing is an endeavor where you can set your own pace, so it can be as strenuous or mellow as you want. Ski resorts tend to be in heavily wooded areas near wilderness, so you should have no trouble finding a beautiful snowshoeing adventure close to where you are staying.
Cross-Country Skiing:
Ok, so this is still skiing, but we are including it on this list because cross-country skiing is fundamentally different from downhill skiing. It is slower placed, however, requires more cardio. It also allows for a level of solitude that can't often be found on crowded ski resorts. This is a fun rest day activity for those who need a change of pace more than actual rest. It can also be a good substitute activity for those who don't want to spend another day downhill.

Food Tour:
Take a day off the slopes to eat your way through town. Many ski towns have great restaurants, breweries, and distilleries that are worth spending some time checking out. Be careful with this rest day activity, since too much drink and food has the potential to put you down for the count the next day as well.
Museum:

Although some might think of museums as being the stomping ground of cities, most small towns have them as well. By exploring a local museum you can learn about the history of the resort and the area. Many ski areas began as locations for the extraction industries and have interesting legacies that date back many decades.
Most Read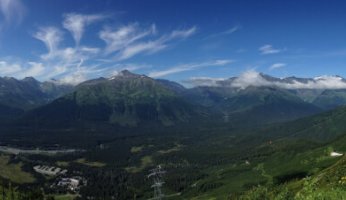 Subscribe to our Newsletter