Best Hybrid Smartwatch Models
last updated:
Feb 07, 2020
Fashion over function or function over fashion? The problem with smartwatches is that they lack the appeal that consumers are looking for from a traditional watch. Then again, the issue with traditional models is they lack the smart features that the modern world craves. What if there was a device that combined the best of both worlds? Well, it just so happens that there is an answer and that answer is in this best hybrid smartwatch list. This literally combines the functionality of a smart device with the traditional appeal of an old-school watch.
In a Hurry? The test winner after 14 hrs of research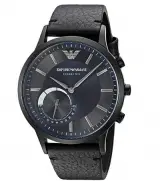 Emporio Armani
Why is it better?
Will automatically convert time zones
The coin cell battery never needs to be charged
Completely stunning visual design
In a
Hurry? Editors choice: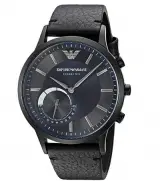 Test Winner: Emporio Armani

13
Researched Sources
1,982
Total Readers
14
Hours Researching
16
Products Evaluated
Materials
Features
Battery Life
Comfort
By Default
Criteria Used for Evaluation


Materials
Before we dive into the beef of this section, let's briefly talk about the composition of the best hybrid smartwatch model. Generally speaking, you can't go wrong with stainless steel due to its combination of appeal and durability. But, there is a decision you need to make for the band. Do you want metal or leather? The main advantage to the former is it requires less maintenance and will not age as quickly (lasting much longer). For durability, go with metal.
Okay, now to assess a highly discussed feature of most watches, water-resistance. The best hybrid smartwatch will have some sort of water-resistance rating. It will either be indicated in ATM, feet, or meters (but all is the same at the end of the day). To provide an example, a rating of 5 ATM can withstand pressures of water that is equivalent to 50 meters in depth. However, this does not mean it is waterproof down to 50 meters. This is a common misconception as this rating is really ideal for light swimming and other outdoor activities. When you get into the area of a 10 ATM rating, then you are talking about snorkeling and prolonged contact to water (yet still no diving).


Features
Right from the get-go, and this was alluded to at the beginning, understand that the best hybrid smartwatch is not going to possess the technology of standard models. However, this does not mean they are devoid of smart features as this is where the hybrid comes into play. Some models will possess more functionality than others and choosing what you desire is really a matter of preference. For example, some watches will be equipped with heart rate monitoring. Meanwhile, others may simply have the basic functionality of alerting you of incoming calls and texts from your smartphone.
Of course, there are also other designers who will equip their model with fitness tracking capabilities. With this, the watch will be able to track certain metrics such as calories burned, total distance, and steps taken. But, perhaps you want to be able to control your music and perhaps even take a photo from your watch. If so, look for hybrid models that account for it. Remember, they are smart devices even though they may not look like it.


Battery Life
Typically, when you are talking about old-school watches the battery life is really not going to come into play. Yet, as soon as you throw in Bluetooth technology and smart features, that all changes. However, as compared to typical smartwatches, the best hybrid smartwatch is still not going to quite require the same amount of juice. The reason for this is the lack of a touchscreen and a brighter display. Hence, this is why you will see most versions come equipped with a simple cell battery (or button cell) that is designed to last for a certain time without needing to be charged.
The benefit of this is obvious; you never need to physically charge the watch. But, due to the smart functionality, they are not going to last for a very long time. Most manufacturers rate their model to last up to six months (or sometimes even up to a year) before needing to be replaced. Yet, and this is important, they say this with a bit of an asterisk. They typically claim it will last up to a certain time and claim it is based on usage. What this means is someone who uses the smart features on their watch every day will run the battery quicker than someone doing so once a week.


Comfort
For the most part, there are two factors needed for a watch to be comfortable. Firstly, it needs to not be too cumbersome and bulky. Secondly, the band needs to be comfortable. Now, in regard to the dial, it is probably better if it is too small than too large. Being too large not only causes it to stick out like a sore thumb but it also can create more weight.
As for the band, this goes back to the debate that was discussed earlier in regard to a leather band versus a metal band. While metal wins in the durability department, it does not in the weight department. Leather bands are very comfortable to wear for prolonged periods of time due to their lightweight nature and moisture-absorbent properties. Meanwhile, metal bands can feel quite heavy after a while.
Expert Interviews & Opinions
Most Important Criteria
(According to our experts opinion)
Experts Opinion
Editors Opinion
Users Opinion
By Default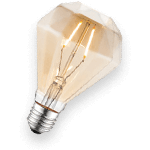 ATM
Be cautious with a "waterproof" watch. The ATM reading can be misleading. Even though this number is measured in atmospheres or meters, it's really all about pressure. The ATM tells you how deep you can go in stagnant, not moving water. However, if you flew off of a jet ski and landed on the water too hard, this would be an example of water pressure and even though you aren't underwater, this could be the end of your watch. A higher number, in this case, is always better.
Features
Knowing what features are important to you will make shopping easier. You may even realize that you would prefer a lot more features than the best hybrid smartwatch can offer. If this is the case, a regular, slightly less fashionable, a smartwatch may be best for you. Most hybrid smartwatches do not offer a touch screen and this limits their capabilities.
Other Factors to Consider


Style
What good is a watch that is too ugly to wear? Style matters everyone and even if you try to deny it, you know it does. Because of this, and no one can inform you of what you find appealing, look for color combinations and styles that you find attractive. A lot of the models that were presented to you on this list are quite stylish but again, it is all a matter of taste. Also, you may want something a little more subtle (or vice versa if you want a flashy piece of jewelry). But, in general, this is why so many people adore these types of watches because they combine smart functionality with traditional appeal.
Now, the interface on the best hybrid smartwatch model is going to look vastly different than what you would see on a traditional smartwatch. With a traditional model, you would typically see a full-fledged touchscreen interface with a bright display. Yet, that is not the case here and instead, you may see a more minimalist approach with only markings visible. Still, for nighttime viewing, you may want to look for luminescent markers.
Frequently Asked Questions
q:

How far away can the device be from your smartphone?

a:

One of the major limitations of Bluetooth, as great and convenient as the technology is, is its range. Now, depending on the class, it can have varying ranges but for the most part, you are typically going to see a range of around 30 to 50 feet. This means that the two devices can't be any farther than this range and if they are, the communication will begin to distort. You will notice as your watch will not respond as well when using the smart features.
q:

What phones are compatible?

a:

This is another Bluetooth related question and is one that definitely is important to know. Unfortunately, you can't just assume that your current smartphone is going to connect to the model that you buy. While most devices that both have Bluetooth technology can connect, it is not a guarantee that it will happen all the time. For the most part, most models should work with both Android and iOS devices so that should not be an issue.

However, depending on your current model of smartphone and the operating system, it may be too old. What you need to do is research the smartwatch's specifications to see what phone operating systems it is compatible with. That way, you know for sure.
q:

Why won't it pair?

a:

If you are realizing anything with this slew of questions it is that Bluetooth is not a foolproof technology. In fact, it is far from it. Then again, if you encounter issues with syncing your two devices together, there may be a plethora of reasons why. For starters, it may be something as simple as the Bluetooth is disabled on your smartphone. Believe it or not, it can be that simple. If it is already enabled, disable it and then enable it again (it can be finicky).

Another setting you will want to check is the location services on your smartphone. If disabled, enable that. If all else fails, unpair your watch, disable Bluetooth on your phone, turn your phone off, turn it back on, enable Bluetooth, and pair the watch.
q:

How do you clean a leather watch strap?

a:

Alright, so with all this fuss that leather bands are harder to maintain than metal bands, it seems appropriate to address this question. Especially when you wear the leather band while you sweat, it is going to get dirty and sweaty. So, eventually, you will need to clean it. To do so, you can start off by simply wiping down the strap with a soft cotton cloth (or even a microfiber cloth). From there, grab a different cloth and get it damp and put a touch of mild hand soap on it.

With this cloth, begin to wipe down the band and then when you are finished with this, allow it to air dry. Also, to ensure an even longer life, consider investing in some leather conditioner.
q:

How to tell if a battery is dying?

a:

As you have probably learned over the years when owning different types of technology devices, some of them will be programmed to alert you when the battery is low and others will not. For the best hybrid smartwatch, if the system alerts you when the battery is about to die (which may even be present in the accompanying app) then you are good to go. However, if it does not, then it can be difficult to tell. Typically, the vibration that is used to alert you will probably no longer work and this is a good indication. Then again, if you notice that none of the markings are moving, then that is also a telling sign to get a new battery.
q:

Do hybrid smartwatches need to be synced to function?

a:

Whenever you have a device such as a smartwatch that is so predicated on the use of another device, it raises the question of whether or not that device can work on its own. When talking about best hybrid smartwatch models, no, they will not need the use of your smartphone to function. That is, they will still be able to keep track and time and function as an ordinary watch.

But, if you want to utilize the smart features then yes, it needs to be synced to your smartphone. If you are merely going for a stroll and do not require the services of Bluetooth, though, it can be used without it. This is a good practice anyway as disabling Bluetooth can end up saving on the battery in the long run.
Subscribe to our Newsletter