Best Full Face Snorkel Masks
last updated:
Apr 03, 2019
If you plan on adventuring on faraway beaches this summer, snorkeling is a wonderful way to really take in the beauty of the ocean. When filling your vacation dance card with fun activities, snorkeling typically lands on the list at least once.
Full faced designs are something gaining in popularity and offer a lot of additional features to help you enjoy the weather rather than the traditional models. The good news is that they aren't really all that expensive, and many of them fold up quite nicely to fit inside of your suitcase. The benefit of the full face design is that it almost feels like you are wearing nothing at all. We have done some research on the best full face snorkeling masks that are currently out there on the market so that you can explore the ocean with the confidence of a well-fitted model.
This is the best product on our list that is currently in stock:

Atlin Sports
Why is it better?
Affordable
Comfortable strap design
Additional carrying case to keep sand out
In a
Hurry? Editors choice:

Test Winner: Atlin Sports

12
Researched Sources
2.1k
Reviews Considered
12
Hours Researching
15
Products Evaluated
Visibility
Use
Fit
Style
By Default
Criteria Used for Evaluation


Visibility
This was the most important thing that we looked at while researching all of the different brands and designs. A common problem that swimmers run into is that the viewfinder often fogs up as they exhale. When this happens, you have to pry the product off of your head and attempt to wipe down the inside. Due to the fact that you are in the middle of the water, you probably don't have a dry cloth on you to wipe it down, and therefore the viewfinder becomes smudged and less than ideal. We liked products that made an attempt to rectify this problem. Some products had tiny holes that looked like fans that moved air away from your face and towards the bottom of the mask. Others used separate chambers for inhaling and exhaling that also worked to keep fog from forming on the inside.


Use
Full face designs are really starting to pick up popularity in recent years. At first, swimmers were reluctant to make the switch because they have become accustomed to their old models. Traditional models separate your nose from your mouth, which can make the simple act of breathing a little bit more difficult. These models no covered up your nose and don't require the used of a breathing tube that is separate from your nose, so it feels just a little bit more natural. Some swimmers found that it was a little bit difficult to make the switch, but many of them were glad that they did. If you are looking to try snorkeling for the first time, or you want to hang up your traditional design for something a little newer and updated, you might find that these models are perfect for exploring the ocean comfortably and safely.
Before taking the proverbial plunger, take into consideration what your specific needs are. Do you want something that will be able to be folded up to fit neatly into a small suitcase? If that's the case, you might want to select a model that has a folding breathing tube that comes in its own carrying case. Are you afraid that it won't fit your face? Be sure to measure before you get shopping. Typically, companies craft their sizes based upon the length between the top of your eyebrows to the bottom of your chin. If you want to make sure that you get one that will fit you perfectly, you are going to need to measure before you start shopping.


Fit
This is a common complaint from swimmers– products that just don't fit comfortably. If it doesn't feel right on your head, you will be less inclined to keep it on. The goal of the models that cover your entire face is that they feel almost like you aren't wearing anything at all. We liked to select models that had head straps that were nice and thick, and covered a larger portion of the head. We were partial to the designs that had straps that ran vertically as well as horizontally because they reduced the number of pressure. Nothing can ruin a day out on the ocean more than a product that doesn't do exactly what it needs to do. For these products to be effective, they need to fit tightly, but not to the point where they are cutting into your head and are uncomfortable. You probably paid a lot of money to go on vacation this summer, and we wanted to make sure that you were equipped with the best gear out there on the market so that your maritime adventures will we something that you remember for many years to come.


Style
While functionality and comfort were our number one concern when conducting our research, we also took note of the style of each model. We really like brands that offered swimmers more than one color option, and we also liked styles that weren't too bulky or cumbersome. We gravitated toward brands that used high-quality materials, and also took a great deal of care in the color options and design of their products.We made sure to select models that addressed this problem head-on. Another thing that we kept an eye on was the shape of the viewfinder. Some users find that glasses with a beveled design make objects look farther away than they really are, and after an afternoon out on the water can make the user become a little disoriented. Some companies try and rectify this problem by crafting a viewfinder that has a flat surface so that the swimmer won't see any distortions through the glass.
Expert Interviews & Opinions
Most Important Criteria
(According to our experts opinion)
Experts Opinion
Editors Opinion
Users Opinion
By Default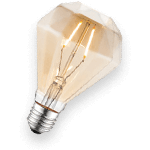 No Free-Diving
You always want to be careful not to dive down too deep when using these products. Even though you might be able to hold your breath for a really long time, the problem lies in the change of pressure as you travel deeper into the ocean. Many companies claim that the deepest that you can go down before you start to feel an uncomfortable pressure is about 4 feet. If you want to travel farther, you might have to leave the mask behind so that you can pull off something called the Valsalva maneuver. If you travel more than 10 feet under the water, swimmers will plug their nose and blow in an effort to equalize the pressure. To stay say and reduce the risk of damaging your ears, be sure to not drive down so far that you start to feel pressure on your face. Nothing will ruin a tropical vacation faster than decompression sickness, which will likely leave you stuck in the bathroom of the hotel for the remainder of the day.
Other Factors to Consider


Size
Finding one that fits your head perfectly is the best way to get the most out of these products. Measure the distance from the bridge of your nose to the bottom of your chin. Most companies that offer just two sizes use 4.7 inches (or 12 centimeters) as a threshold. Anything under 4.7 inches is considered to be a small or medium, and anything over 4.7 is considered to be large or extra large. These measurements are considered to be an industry standard across the board- or at least for the products that we selected for our list. If the brand you decide upon doesn't have a measurement guide, they more than likely use the 4.7 inches standard for their various sizes.
Frequently Asked Questions
q:

Can I wear one with a magnificent beard? What about glasses?

a:

Technically yes- but you might run into a few problems. If you have a full beard, there are a few things that could go wrong. To get the full effect of these designs, it is important that they are able to fit all around the edges to create a good seal. If they don't fit well, you might run the risk of water seeping in through the sides where your beard is. If you simply have a little bit a stubble that is a result of days worth of travel on a stuffy airplane, you shouldn't run into that much trouble in creating a good seal. The same can be said for glasses, unfortunately. While the viewfinder is large enough to accommodate your frames, the problem is with creating the tight seal around the edges. Be sure you pack your contact lenses into your suitcase before you leave for your trip to be sure you get the most out of your ocean exploration!
q:

If full face superior to traditional?

a:

As you will discover with a lot of outdoor gear, it is usually a matter of personal preference. Each design has its distinct appeals and disadvantages. Traditional designs can be a little bit uncomfortable, and limit your viewing area. Due to the fact that they essentially plug your nose, those that have an easily triggered gag reflex may have a hard time with the mouthpiece. However, they don't limit your swimming as much as the alternative, and your plugged nose reduces pressure on your ears. The full face models offer you 180 degrees of viewing, they sit more comfortable on the face, and they don't trigger a swimmers gag reflex. The downside of these designs is that because your nose isn't plugged, it can create pressure in your ears, and you might not be able to swim as freely as you would with a traditional model.
q:

What's the difference between snorkeling and scuba diving?

a:

While both activities allow you to explore the ocean, scuba diving allows you to travel deeper and stay under the water for longer periods of time. It also requires that the underspend a lot of money on gear, and often requires the need for classes. Scuba divers equip an oxygen tank to your back so that you can travel down deeper without the need to rise back to the surface for air. Snorkeling allows you to explore the ocean without the need or any real skills. Often, all you need is a really good mask to start your adventure. Swimmings skim along the surface as they admire the scenery below, and are able to drive down and check out all of the interesting marine structures for as long as they are able to hold their breath. When you dive down, a ball buoy blocks the tube from any water, so when you arrive back up to the surface for air, you won't have to blow air out of the tube before taking a breath in.
q:

Can I use them in the pool?

a:

Of course! These products can be used in basically any body of water that you would like to dive down under the surface and investigate the floor below. If you really want to get to the bottom of your pool to do some end of the season deep cleaning, these products can be incredibly helpful. They can be used pretty much anywhere- the ocean, the lake, the swimming pool- virtually any body of water where you want to keep water out of your face and away from your nose.
Subscribe to our Newsletter