Best Snorkeling Gear
last updated:
Feb 14, 2020
There is no hobby quite like snorkeling in all types of bodies of water. Watching the fish slowly swim by through blue water or being able to float above the top of the ocean makes you feel so alive. Being able to have durable snorkeling goggles that do not leak and a great snorkel to breathe safely through are very important while snorkeling. You can see clearer with great goggles especially ones that fit your face securely and have anti-fog features. While searching for your own snorkeling set look into what they are coming with as many sets come with flippers or bags to store them in. Many of the snorkeling goggles on our list are one size fits all so if you are looking for one more fitting make sure you research the sizes they are available in. Below we have listed the top ten best snorkeling gear.
In a Hurry? The test winner after 18 hrs of research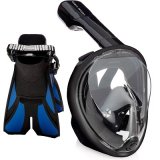 OCEAN VIEW SNORKEL SET
Why is it better?
Wide Angle, Anti-Fog Lens
Silicon Face Padding
Dry Top Seal with Drain Valve
In a
Hurry? Editors choice: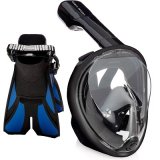 Test Winner: OCEAN VIEW SNORKEL SET

15
Researched Sources
2.2k
Reviews Considered
18
Hours Researching
16
Products Evaluated
Fit
Size
Value
Accessories
By Default
Criteria Used for Evaluation


Fit
When it comes down to the nitty-gritty, color and looks cannot hold a candle to how important fit and comfortability are. If you have to spend most of your dive time messing with and adjusting your mask you are not going to have a good time. Now yes this makes online shopping a little more difficult although most reputable online store, such as Amazon, have great return policies in case you need to send things back. This should be the number one thing to look at when purchasing a snorkel set making sure the fit will keep water out yet is a comfortable fit so, like earlier stated, you don't have to fidget with your mask and potentially allowing water to find its way in. Also, consider your beard. If you will notice we nicely labeled the gear in our list beard friendly or not under the Cons section. Some of these masks, the way they were designed, they just cannot get a good suction around your manliness. We suggest you always test your gear in a shallow and/or a controlled environment before setting out on any size adventure.


Size
As you might know or will soon find out, fins come in all sorts of shapes and sizes these days. The first thing to look for and decide on is either a full foot fin or an adjustable open heel fin. For most people, the adjustable option may seem the best viable answer for obvious size-changing reasons although be aware that all adjustable fins are designed to accompany a wetsuit or a dry type diving boot. These fins are supposed to go on the outside of the gear giving it something other than your bare skin to grip on to. That being said the adjustable options are more versatile and the best long term value choice. Now, on the other hand, you have the full foot fin. This option doesn't require an extra wetsuit or any gear because they fit right directly onto your foot. The downside to these is they might, just depending on what you demand from them, lack the overall power you are able to gain off kicking.


Value
Now for most of us, money is not just something we can throw here and throw there at no expense so being reasonable and frugal with your money might be a factor when making any purchase. For most hobbies, things can get expensive and quickly, but snorkeling is not only very family friendly but it is also economical as well! Don't be fooled by some of the prices out there and always consider other options like the majority of the snorkel sets on our list. Of the sets out there today you should be able to find the quality and features that you desire for a very reasonable price. So do your shopping, weigh your options, and utilize our list to help you make an educated and thrifty decision when you decide to pull the trigger on your new adventures.


Accessories
Fins might be one of the fun commodities of snorkeling. They allow you to move faster, see more, and all-around have a great time. But before you go throwing a pair on and jumping into the deep blue, make sure you have the right fins and are using them properly. To keep it simple we will just touch on the short and long fins here. The longfin allows you to move faster through the water and does it while exerting less energy it would take if you were using short or no fins, but they are called long fins for a reason. Unlike the long fins, the short fins are easy to stow and go and tend to be easier to maneuver. With that being said, the short fins are not as efficient but they sure do beat your bare feet! Now that you have got an idea of fin sizes there is one more very important thing to look out for and we just talked about it. Types of fit. Full foot fins you can slip right on and go but may slip around a little more whereas adjustable open heel fins allow for a snug fit but you will have to buy either a wetsuit or diving boots before you go slipping your foot in there.
Expert Interviews & Opinions
Most Important Criteria
(According to our experts opinion)
Experts Opinion
Editors Opinion
Users Opinion
By Default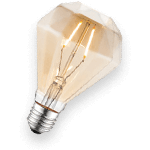 Just take a breath
When it comes to snorkeling for beginners, an important thing to practice is taking deep and slow breaths. By practicing this you can make sure you can breathe calmly in and out of your snorkel while floating above the water.
All in one
For many snorkeling sets on our list, there are snorkeling goggles as well as snorkels that are now designed to be all in one-sets. Rather than having to carry all of your gear to the beach or out on the boat to snorkel you will only have to carry your mask with its attachable snorkel. Some of the snorkels are even adjustable as you are able to push it downwards to store easily and to make sure your snorkel does not get damaged.
Other Factors to Consider


Features
The simple design of the snorkel may lead you to overlook the importance of this oh so simple design. The most important thing to look for is the snorkel's diameter. The diameter determines, in simple terms, how big of a straw you have to breathe through. This number comes in handy because the bigger the diameter the more airflow is going to be allowed down the snorkel into your lungs. Smaller diameters may be more sleek and easier to lug around but when you are under the water you are going to want the biggest diameter possible. Secondly, for more as a personal preference, the length of your snorkel will determine how close and careful you have to be at the surface of the water. Again, the bigger the snorkel the harder it is to store and carry although the long snorkel allows a little more free range of up and down without popping below the water's surface. If you go too short you will be given a small area close to the top with most likely your back still out of the water space to breathe.
Frequently Asked Questions
q:

What is the difference between scuba diving and snorkeling?

a:

In some fashions snorkeling and scuba diving can be similar. They both wear similar gear although the scuba gear is made to withstand much higher pressures than those used for snorkeling. Mostly because of the immense pressures that build up the deeper you go into the water. Fins can also be similar although most of the time scuba fins are longer and designed to let the diver swim to deeper depths whereas snorkeling isn't deep diving but more of a leisurely swim at and just below the water's surface. Instruments used for breathing are completely different in the two different types of diving. For the scuba diver not only does he carry more gear, heavier gear, but his lifeline is the tank or tanks strapped usually to his or her back. In these tanks are oxygen hooked up to a respirator which allows for the scuba diver to breathe underwater? While snorkeling you do not have tanks and your lifeline is basically surfacing if you even dive at all and pulling air from above the surface of the water. learn more about breathing underwater below in that specific question.
q:

What is a dry top?

a:

For beginners, dry tops are very helpful. To put it most simply a dry top snorkel means that there is a valve at the very top of your snorkeling tube, what you breathe out of, and it is closed to keep water from pouring in at any time especially when diving down deeper in the water. The valve only opens when you are breathing in or out. Also to help water from entering while breathing some snorkels have a splash guard keeping splashing water out of the tube. See questions below to find out more about being able to dive below the surface while snorkeling.
q:

What is a purge valve?

a:

A purge valve, for the simple answer, is a valve that lets the water that may have gotten in the snorkeling tube to be expelled out of the tube. Now a little more information about it. This purge valve is located at the bottom of the snorkel where the water will collect because of gravity. To use this valve is very simple. Step one is noticing the water, and step two is exhaling and it should get rid of the water. Simple as that.
q:

Can you go deeper than the surface with a snorkel?

a:

Sure! With the dry tops explained above is the ideal way to do it without getting water in your snorkel. There are other things to learn before you start diving but basically, diving requires you to take a breath, hold it because you can not breathe underwater unless you are a fish, and finally swim downward. How deep you can go depends on how long you can hold your breath and if your gear can handle pressure or not.
q:

What is the difference between short fins and long fins?

a:

Shopping for fins can be an intimidating venture if you aren't knowledgeable about the different types. The main difference and most noticeable attribute is the length of the fin. Long fins take a little more effort to use but your thrust is very high along with your fatigue levels but can cover more area. As for the short fins, they don't provide as much thrust but they also use a lot less effort. The short fins are nice for staying in one general area and usually are perfect for snorkeling. A little bit of bonus info about fin types here, about split fins. Split fins were designed to create a type of vortex in the water behind them as you kick. This extra little vortex is supposed to propel you faster in the water while also using up less energy.
q:

Can you breathe underwater with a snorkel?

a:

No, you cannot breathe under the water with a snorkel and here is why. A snorkel is simply a tube that allows you to float face down on the top of the water with the tube sticking out of the water feeding you oxygen. This does not mean you can't go deeper than the top of the water either. Refer to the section above that asks the question "can you go deeper than the surface with a snorkel?'. We go into a little more detail about what we call diving.
Subscribe to our Newsletter