Best Scuba Fins
last updated:
Feb 07, 2020
Have you ever tried to swim for long periods underwater at the beach or in your backyard pool? When you attempt to do so, it is difficult to gain speed and you almost feel as if you are getting nowhere. Well, this is the exact reason why another mandatory piece of equipment for divers is fins. In specific for this guide, scuba fins and allow divers to swim more efficiently and with greater power as they are modeled after fishtails.
But, there are different types and differently designed scuba fins and not everyone is going to like the same type. Our goal is to attempt to brief you on the vital and necessary information in regards to scuba fins. In the end, hopefully, you will be able to make a logical and worthwhile investment.
In a Hurry? The test winner after 14 hrs of research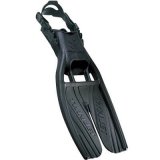 Scuba Pro Twin Jet
Why is it better?
Constructed with durable Monprene
Features an extended soleplate on the foot pocket
The quality and sturdiness of the materials are superb
In a
Hurry? Editors choice: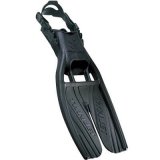 Test Winner: Scuba Pro Twin Jet

15
Researched Sources
1,980
Reviews Considered
14
Hours Researching
15
Products Evaluated
Features
Adjustability
Effectiveness
Style
By Default
Criteria Used for Evaluation


Features
The Design of the Blade
Given that the blade is the largest portion of a scuba fin, it only makes sense that we would begin with it first. While the performance end of things will be discussed in a bit, this section is focused primarily on the makeup and design of the blade. All in all, you want to choose a blade style that is ideal for you. However, and this may be a good or bad thing, there are several types to look through and ponder over.
To start off, you have your basic standard paddle fins and these are as basic as it gets. They are flat surface fins but provide a great amount of strength because of their reinforcements. Different from this would be a hinged or angled blade and this sports a pivot point where the blade meets the foot and the angle can actually be adjusted. Or, how about a channeled blade? Due to their heavy nature, these are more streamlined for advanced divers but a lot of power can be achieved. And, of course, you have split fin blades and these provide improved propulsion over a single blade and require less effort.
The Foot Pocket Design
Arguably, the two most important features of a scuba fin are the blade, which was just addressed, and the foot pocket. This is the section of the fin where you will physically insert your foot; as they are designed to be worn on your feet. When you are assessing the foot pocket by itself, you need to ask yourself one very important question. Are you going to be scuba diving in warm water or cold water (or both)? The reason this is vital is that there are two main foot pocket designs that you can look for.
Firstly, there is an open foot pocket and this is ideal if you want to dive in cold water. Because this type of design will accommodate boots, you can prevent your feet from freezing. On the flipside, closed-foot fins are better suited for warm water. The need for boots is not necessary if the water is warm enough; if you think about it.


Adjustability
What is important to note right off the get-go is not all scuba fins are going to be adjustable. If you invest in full-footed fins, for example, you are not going to be able to tailor the fin to fit. It is either going to fit your foot or not. However, the opposite is true when you are talking about open-heeled fins. In fact, there are different types of adjustment systems that these will employ. Probably the most basic system is to have a basic buckle that allows you to adjust the tension of the fin. The only problem with this is they can begin to loosen after a while.
A more convenient option is with a quick-release buckle system. Essentially, you only need to adjust it one time and the buckle stays in place. This is really nice because you never need to concern yourself with your fins becoming loose during your dive. The question of whether or not you need an adjustment system, though, is primarily up to you.


Effectiveness
Everything up until this point has been leading up to this and without a doubt, scuba fins will live and die by their performance. If they can't perform what they need you to do, what is the good of wearing them while you dive? The question is, what do you need them to do? Scuba fins are primarily designed to allow you to move with more efficiency and power while you are underwater. As such, all divers will prioritize how well they can kick and how much thrust is provided by their fins.
Thankfully, designers are aware of this and will integrate certain features to assist divers of this very desire. For example, with split fins, water channels are able to move through each blade and it basically resembles the physics of a whale or dolphin's tail. What happens is the kicking power is enhanced but the fatigue level is reduced. Also, you may see channels and this helps move the water through the fin. Again, this will increase your speed and efficiency as they offer less resistance to the water.


Style
Just like with any pair of water shoes you ever buy, the fit is everything. This concern is prevalent with scuba fins as, again, they are designed to be worn on your feet. That said, even with open-heeled fins being adjustable, you need to be sure to order the right size to ensure the fit is ideal as possible. Most of the time, you will see multiple size options to select from. But, as you noticed in this list, oftentimes they run either small or large. The thing to do is conduct proper research and glance over user feedback to see what the general consensus is in regard to the fitting.
As for the different color options, it goes beyond aesthetics. To ensure you are easily seen, go for a brighter color fin. Darker fins can make you hard to detect and this can quickly become worrisome if you happen to lose your group.
Expert Interviews & Opinions
Most Important Criteria
(According to our experts opinion)
Experts Opinion
Editors Opinion
Users Opinion
By Default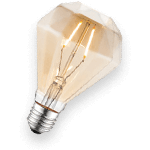 Rinse
As with any accessory that you will use in the ocean, you must be sure to thoroughly rinse the fins when you get out of the water. The saltwater can be rough on these accessories and break down their durability. After each dive, make sure to rinse and dry the fins and then store them flat.
Speed
Depending on which waters you plan to swim in, or with which species, you may want to invest in fins that will help you swim faster. Force Fins are designed to mimic the tail of a whale and will help you gain a lot of speed underwater. If speed isn't important to you, a regular (and cheaper) pair of paddle fins will suit you just fine.
Other Factors to Consider


Overall Fit
You may have made sure to get the right size, even after conducting necessary research, but how exactly do you know if the fin is fitting right? If you are planning to go diving in cold water, be sure to try the fin on with your boots. When trying on a pair of open heeled fins, you should be able to see a few inches of your boots from the pocket. However, with a closed heeled fin they should fit snug but comfortable at the same time.
With the fin on, shake and move your foot to ensure it stays tight enough. If it does, raise it up and try tipping it. If all feels good, snug, and comfortable, you are good to go.
Frequently Asked Questions
q:

How do you choose the correct foot pocket size?

a:

The size and fitting of scuba fins were only briefly analyzed and it is time to fix that. It truly is important to understand that not all scuba fins are going to properly fit you. One reference point is to go with your actual shoe size. Now, does this automatically indicate that the fin will fit? No, but it is a good starting point. Once you have determined your shoe size, you need to figure out if you plan on wearing no socks, thin socks, heavy socks, or even boots.

If you plan on wearing underneath footwear with a lot of girth, you may need to one size larger than you normally would. On the contrary, your size should suffice if you are merely wearing thin socks. Again, though, you also need to pay attention to what other buyers have been saying. If the general consensus is that the fin runs large, you may need to go a size down instead.
q:

How do you wash a scuba fin?

a:

Look, just because it is a piece of scuba equipment and is in the water the extent of its use does not mean you should neglect washing a scuba fin. Wait, they are in the water so how dirty can they possibly be? You know, that is a good question if you thought of it. Truth be told, you will probably not need to deep clean a scuba fin for multiple hours to get it clean. However, you can't predict what kind of contaminants will get on or inside it after you have finished your diving.

This is especially true if you plan to scuba dive in the ocean or sea. Salt is a nasty containment that does not get along very well with too many materials. To clean a fin, all you really need to do is soak it in fresh water to rinse away all the containments present on it. Pay special attention to the buckle area as you really do not want that portion corroding.
q:

Can you use scuba fins for snorkeling?

a:

When it comes to diving, there are several different forms and they all require different types of gear. For example, snorkeling and scuba diving are polar opposites due to the depths of the water you reach. The question is, though, could you take your scuba fins snorkeling? Yes, you could but it is important to note that they are optimized for deep-water diving. To be honest, snorkeling fins will be more comfortable to use for snorkeling; but you could still use a scuba fin.

However, what about the other way around? Simply put, your scuba diving experience will be significantly worse if you use snorkeling fins. It all comes down to the physics of the fins as snorkeling versions do not possess the technology and power that you need when scuba diving. In the end, you will have to expend a surreal amount of energy and you will fatigue much faster.
q:

How do you store scuba fins?

a:

Cleaning your scuba fins is one part of the equation and the next would be storing it away. Whether you are planning on storing it away for the winter or just for a couple of weeks, you can still do so in the following manner. For starters, you want to ensure that your fins are dry as storing them in moisture is not ideal. To do so, simply allow it to air dry; making sure to avoid direct sunlight. Now that your fins are dry, all you need to do is find a dry and relatively cool location.

No matter where you decide to store your fins, though, they need to be completely flat. Even the smallest angle can cause the fins to warp and permanently have a bend. Also, avoid hanging them up by their straps as this can wear down the straps faster.
q:

Are there good scuba fins for walking?

a:

Before this question is asked, it needs to be clarified a little bit. No one is going to use a diving fin for casual walking but once you get out of the water, you may want to traverse to a different area without taking your fins off. No matter how you slice it, though, no scuba fin will be designed for walking and they all will be awkward. However, open heel fins that accommodate boots may be the best way to go if this is a priority for you.