Best GoPro Accessories
last updated:
Feb 07, 2020
It almost seems as though GoPros are taking the place of digital camera these days. They are compact, versatile, have photo and video capabilities and some styles (HD Hero Original, HD Hero2, Hero 3) come with a waterproof case. To further enhance and enjoy the capabilities of the camera, you are going to want to invest in accessories. Accessories include helmet mounts, dog harness mounts, selfie sticks, and even remotes! There are thousands of accessories available, but we have chosen our top ten based on their functions, water resistance, and compatibility.
In a Hurry? The test winner after 8 hrs of research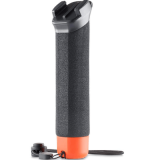 The Handler Floating Grip
Why is it better?
Buoyant
Lightweight
Features orange bob to help you find the device if you drop it
Very useful
In a
Hurry? Editors choice: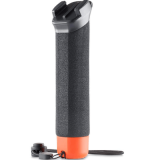 Test Winner: The Handler Floating Grip

15
Researched Sources
1,366
Reviews Considered
8
Hours Researching
10
Products Evaluated
Use
Water Resistance
Compatibility
By Default
Criteria Used for Evaluation


Use
There are some GoPro accessories that everyone will find a use for and then there are those that will be completely dependent on your personal preferences. For example, accessories such as battery chargers everyone can find a use for because who wants to be stuck with a depleted battery and subsequent inoperable camera? But, there are also products such as surfboard mounts and dog harnesses that will only appeal a few people.
All in all, this section is entirely up to you. The accessories that were chosen for this list should give you a strong indication of what types of products you will find that will be compatible with GoPro action cameras. But, also note, this was really just scratching the surface as there are various other mounting systems and devices that you can utilize in conjunction with GoPro. As it can be a tad overwhelming, the thing to do is to decide what you are looking for. Do you need a location to store all your GoPro equipment? Are you simply looking for different ways to mount your action camera? Answering these types of questions can go a long way in deciding what you are truly seeking.


Water Resistance
Most action cameras and GoPro's versions are certainly no different, they are designed to be waterproof. The rating, in terms of the depths, can alter but most share the trait of being at least somewhat waterproof. As such, you may want an accessory that shares the same design trait. Some, such as a battery charger, you will not have to worry about as they should never be exposed to water in the first place. But others, such as smart remotes, backpacks, storage cases, and mounts, may need to be waterproof (or at least water-resistant to hold up in moderate to light rainfall) for them to suit your needs.
Let's take the storage cases for example as that is a good one. When the rain starts falling down, even though your action camera is probably waterproof, some of your accessories may not be water-resistant in the slightest. So, you could protect them inside of the storage case as it will repel the water instead of allowing the contents inside to dampen.


Compatibility
In all honesty, in terms of pure importance, this should have probably been at the top of this guide. As in, the first sentence you ever read. If you are looking into an accessory that is not compatible with your current GoPro action camera, then you are wasting your time. Unfortunately, as you probably recognized right away, not each product is compatible with every action camera from GoPro. Now, there are some, such as mounting devices, that are compatible with each one but they will not all be this way.
Thankfully, when you are looking for accessories that are actually manufactured by GoPro, they are not cryptic about which devices it will work with. On the contrary, they make it crystal clear which action cameras are compatible with their specific accessory. Most sellers will also provide this information but if you do not see it anywhere, seek it out as it is incredibly important for you to know.
Expert Interviews & Opinions
Most Important Criteria
(According to our experts opinion)
Experts Opinion
Editors Opinion
Users Opinion
By Default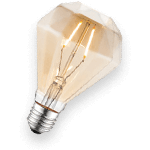 SIM cards
If you are going on a long trip it is a great idea to pack extra memory cards! Sometimes we don't realize how camera happy we are and it is quite easy to use up all the space on your memory card before the trip is over. If you don't have time to edit and erase photos every night, an extra card is a great investment.
GoPro App
The free GoPro app is a useful tool to have on your phone or computer. You can live stream videos, edit photos, download, or even use your phone as a remote to take photos with your GoPro.
Portability
While some of the products on our list are clearly portable, such a carrying case or backpack, you may want to consider the portability of the other accessories before hiking up a mountain with them. Luckily, GoPros are small and the accessories that come along with them don't tend to take up much room either.
Other Factors to Consider


Durability
GoPros are designed to live through thrilling and adventurous excursions. It is important that each accessory you purchase can hold up to the strength of your GoPro and everywhere you will take it. Imagine the tragedy of losing your brand new GoPro to a faulty mount. While some of the products on our list won't be something that sees many adventures, it is important to check the durability of your investments either way.
Frequently Asked Questions
q:

How do you apply and remove adhesive mounts?

a:

Yes, there is a wrong way to apply adhesives. Hopefully, if you have invested in a GoPro mount in the past, you have not experienced this. Because, adhesives are not designed to be used multiple times and once they are removed, they can't be used again. As such, extreme caution should be used so you apply it correctly the first time. Note, this information is coming straight from GoPro's website. To start off, you only want to apply the adhesive mount to a smooth surfaced that has been wiped down and cleaned beforehand. Textured surfaces and dirt or debris can keep the adhesive from making a strong bond on the surface.

Next, ensure that you firmly press the adhesive so it has full contact with the area. Lastly, allow the mount to sit for at least 24 hours for the mount to adhere to the surface. As far as the removal process goes, a hairdryer or heat gun will do the trick.
q:

How do you charge a GoPro battery?

a:

When the battery charger was documented, it did not go in-depth about how to actually charge the battery in your GoPro. Again, GoPro themselves have addressed this question to ensure everyone knows how to perform an absolutely essential task for GoPro action cameras. Thankfully, it is not rocket science and is actually very, very simple. For starters, ensure that the camera is powered off and that all Wi-Fi or Voice Command connections are as well. From there, it is really as simple as charging it through a USB wall charger or a computer USB port (even though it will take longer that way). However, one charging method GoPro advises against is using USB ports on a peripheral device.

So, you know when it is done charging, the red LED light in the front will turn off. Once you see this, your battery is fully charged and you should unplug it.
q:

Will GoPro replace defective or damaged accessories?

a:

On GoPro's website, they have a Support page that allows users to ask any questions that they may have about their products. One user asked a very intriguing question and brought up if GoPro would replace defective or damaged accessories. Whether this is a faulty latch or even a battery that is not holding a charge. Jeff, the GoPro Community Manager, provided some insight on this question and if this should ever arise for you, this could be helpful information for you.

Jeff stated that if you have any concerns over damage and defectiveness, you can reach out to the GoPro Support team and they will assist you in troubleshooting the issues you are having. If nothing else, this gives you peace of mind knowing that GoPro is truly on your side and will do everything in their power to assist you.
q:

Will GoPro wi-fi work underwater?

a:

One of the handier accessories that you can buy for your GoPro camera is a remote control. A few were documented on this list, so you should have a clear understanding of why they are so useful. However, and this could be a potential way you want to utilize it, will the wi-fi signal work underwater? If you know a thing or two about the technology then you already know the answer to this question. Sorry, but it is a definite no. As technology continues to grow, one day we may see a steady and consistent wi-fi connection underwater.

For now, though, it simply does not work well at all underwater as the signal drops off very quickly. But, as there seemingly is a solution for everything, you can try using a wi-fi extension cable underwater to transmit the signal (which defeats the purpose of wireless).
q:

How do you charge GoPro remote controls?

a:

Just as your GoPro camera will eventually need to be recharged, so will the GoPro remote that you use with it. For this specific question, let's look at both the Smart Remote and the Wi-Fi Remote. Now, the Smart Remote actually made an appearance on this list while the Wi-Fi Remote did not. Basically, the former is an advanced version of the latter but they are similar in some ways. One way is in the way they charge.

Much like with the GoPro battery itself, this is not a convoluted process. But, they actually do not utilize a standard USB cable and instead, use a special connection. Though it is still a USB cable and as such, can be charged via any USB port. One thing to note is to remove the cable, you need to switch off the locking mechanism first (located on the back of the remote). Due to the special design of the cable, though, you will not find many interchangeable models.
q:

Is it safe to mount your GoPro camera on your helmet?

a:

This question has gotten a lot of steam over the years and rightfully so. In some states, there are little to no regulations regarding wearing a helmet on a motorcycle. But, let's say you wanted to just to mount your camera on it; is it safe? Contour, yet another action camera manufacturer, did address this very concern. A few years ago, they stated that if an accident were to happen that the mount would probably break and that the mounts are designed with safety in mind.

While this does not come straight out and say yes or not, it provides a little insight. Just know, you take a risk either way when you decide to hop on a motorcycle.
Subscribe to our Newsletter