Best Laptop Backpacks
last updated:
Feb 07, 2020
Are you a digital nomad, bike commuter, or do you enjoy bringing your laptop to your favorite local cafe to sip on an Americano and scroll through Facebook?
If so, you will need to ensure that your beloved computer is protected on the way to any location. A great way to keep your Mac Book Pro safe while you move from point A to point B is a laptop backpack. Having a place to store your laptop is a fantastic way to keep your hands free, while still having everything you need right with you.
With free hands, you can hold a coffee, message on your phone, or steer your bike, and all the while, your device will be stored securely, so no damage is caused.
In a Hurry? The test winner after 10.5 hrs of research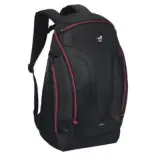 Asus Republic of Gamers
Why is it better?
It includes a detachable carabiner to keep your keys safe
The zippers and straps have been run through vigorous tests to ensure maximum performance
Has a water-resistant nylon construction
In a
Hurry? Editors choice: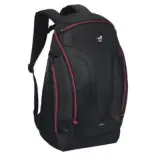 Test Winner: Asus Republic of Gamers

35
Researched Sources
22.4k
Reviews Considered
10.5
Hours Researching
15
Products Evaluated
Capacity
Durability
Comfort
Style
By Default
Criteria Used for Evaluation


Capacity
Above all else, this size of the laptop sleeve itself is the sole determining factor for most people. Why? Because, if your laptop does not fit inside of the intended compartment than it nullifies the design purpose of it. But, what do random measurements mean to you? If you see a manufacturer state that their laptop sleeve will hold laptops up to 15-inches in size, they are referring to the screen size.
To accurately measure your screen size, if you do not know it already, you must measure from one corner of the screen to the other (in a diagonal fashion). When doing so, ignore the bezel on the sides and only measure the actual LCD/LED screen itself. An easy way to do so, to ensure you do not scratch your screen, is to measure the entire screen (with the bezels).
Then, measure the small portions of each of the corner (only the bezel) and then subtract that total from the overall total. If your laptop measures 15-inches, then you should be good to get a backpack that fits up to 15-inches. Of course, manufacturers may only provide length and width dimensions and if so, close your laptop and correctly measure its width and length.
Additionally, the main design function of one of these backpacks is to properly and safely carry your laptop. If they stopped with this, they would perform exactly what they were designed to do. But, as Bluetooth technology has proven, it is more convenient when one product can perform multiple functionalities and not just one.
With laptop backpacks, this is in reference to the additional storage compartments that they provide for you. Depending on how many valuables and accessories you plan on carrying, you may want more or less than the average person.
What you need to do is analyze what types of storage compartments there are and where they are located. For example, are there extra pockets in the interior for a proper organization? Or, if you simply prefer traveling with hydration, is there an exterior pocket that can be utilized as a hydration bladder? As a point of reference, the more integrations of pockets the more organized you will be able to keep your content. One last note, also understand if the pockets have zippers are not as you may want your items to be as secure as possible.


Durability
No matter what consumer product you stumble upon, the craftsmanship will be outstanding. It is a design element that should always be at the forefront of your mind as longevity in anything is not only practical but often, mandatory. For these backpacks, focus most of your attention on a few critical areas of craftsmanship.
Firstly, is the shell or exterior of the pack. Look and analyze what type of fabric is utilized to construct the box. For example, a fabric such as ballistic nylon (which made more than a few appearances) is fantastic as it is designed for maximum durability and resistance to abrasions.
Secondly, for nasty weather conditions, it is a huge bonus when the manufacturer coats their backpack with a water-resistant repellent to withstand rainy conditions.
Remember, water-resistant is not waterproof, and anytime you see something that is water-resistant, it may not withstand raging downpours. Lastly, and this should not ever be an issue, is the padding integrated into the laptop compartment. After all, a bag loses its usefulness if you risk the safety of your laptop every time you place it inside.


Comfort
When analyzing comfort, which is a huge design factor especially if you intend on carrying the backpack over long hauls, there are a few main areas to prioritize: ventilation, padding and the shape of the back. On any given day, you never know what the weather may be. Clearly, in the summer and winter, you can have a pretty good idea, but we digress. On warmer days, you will appreciate if your backpack has air mesh ventilation on the back as this will allow your back to breathe.
But, arguably, the amount of padding and shape of the back are even more important to ensure a comfortable experience. Shoulder straps do not need to feel like clouds, as they still need to be forceful enough to hold, but they should at least not be digging into your skin. This is enhanced when you travel long distances, as your shoulders will be able to tell if there is not enough padding. As far as the shape goes, if it is a straight angle it may not contour to your back properly and cause extreme discomfort.


Style
Okay, so is this that important? Compared to the previous design factors, probably not. But, the overall aesthetic and color design can be important for some people. Is there anything wrong with craving a backpack that embraces your style?
Of course, if you do some critical thinking, color can come into play in different factors. How about the fact that darker colors absorb sunlight? On hot days, do you want a scorching hot black backpack that may even compromise your laptop (as they are not meant to withstand blistering heat)? Overall, however, this is all about personal preference, so have some fun with this one.
Expert Interviews & Opinions
Most Important Criteria
(According to our experts opinion)
Experts Opinion
Editors Opinion
Users Opinion
By Default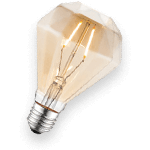 Color
While that teal may catch your eye, you may want to think about how and where you'll be using the bag. If it is for work, walking into the office with a subtle gray or black may be more appropriate. On the other hand, if you will be using it for travel, a bright color is a great idea. If you are dead tired when you get off the plane, you'll definitely see it and remember to grab it. Additionally, many pieces of travel luggage look similar, it's good to stand out in the hustle and bustle of the airport.
Compartments
Will you also be transporting other electronics in the same bag? Is there a separate compartment for your kindle or will it fit safely in the same sleeve? If you plan to carry multiple devices, you'll need to keep that in mind when shopping.
Packing Cubes
Okay, so you have found the ALMOST perfect one but it's lacking organization. What can you do? We have a great hack. Packing cubes. Packing cubes are available in a variety of different shapes and sizes and can help you to organize any bag.
Other Factors to Consider


Size
We have already dedicated a lot of time and attention to the overall capacity of each bag, but what about the size? When discussing the size as a whole, we are referring to how well the bag itself will fit into your lifestyle or its intended use. If you plan to use it for travel, would you prefer it to fit under the seat in front you or do you feel okay having it in the overhead compartment?
If you will be traveling by bike, does it fit in your bike basket? Some people prefer a small option that only fits the essentials, while others prefer a multi-use option. Whichever decision you make, and if it's from this list you know it will be a good one, think about how you will be most likely to use it and exactly how it will fit into your life.
Frequently Asked Questions
q:

Do these bags hold up in the rain?

a:

Water and electronics have never mixed and they never will. There is a high probability that inside your backpack, alongside your expensive laptop, you will also store charging cables and AC adaptors. But, if it begins it rain outside, should you start to be concerned? It was addressed earlier but it deserves to be brought up again, the key is to know if it is water-resistant, waterproof or neither.

If a manufacturer treats the bag with a water-resistant repellent, then it will repel a moderate amount of water. But, this does not mean it is designed to withstand heavy downpours and rainfall (as that is only if it is waterproof). However, some fabrics and materials are naturally resistant to water and will hold up well to it. Though, without full-on waterproofness, you should not trust the bag to keep your contents dry in torrential downpours.
q:

How can I protect my laptop from water or snacks spilling inside my backpack?

a:

Let's say that you want to include a bottle of water and some trail mix in your backpack. To ensure that neither of these additions causes any harm to your laptop, you most definitely want to screw your water bottle lid on very tight and make sure your snack is in a secure container that cannot be opened. Often, you can get screw-on lid containers for snacks, too.

Furthermore, it is suggested that you place your water or snacks at the bottom of your bag, so if there is any spillage it doesn't flow all the way through and cause more damage. The moisture will only be at the bottom of the bag and not all throughout.
q:

How do I choose a backpack for work or travel?

a:

Firstly, if you are heading on a trip somewhere, and you wish to get one to protect your computer for the journey, it's important to note that travel usually brings a lot of movement. You may be changing plains and buses, which means your bag will end up in various storage spots and in between different things like other luggage.

Basically, there will be a lot of movement in travel, so you want to make sure your bag is ready for the travel by being padded and durable. You may also want a backpack that has a lot of different storage places, so if you need something in a pinch, it's easy to get at.

If you are using this for work, your laptop still needs to be well protected, but your primary concern will be that you can also fit important items needed for the day ahead of you, such as a portfolio, pens, cell phone, and important documents. Again, you may want one that has great storage spaces and is well organized, but also, you will need a backpack that most likely looks clean and professional. Whereas a travel laptop backpack doesn't really need to look professional but needs to be durable.
q:

How do you hand wash this product?

a:

Honestly, there is not much difference in handwashing a laptop backpack as opposed to a traditional backpack. For the process, you should have what you need already in your household. To start, find an area that is large enough for your backpack (a large sink, bathtub, etc.). Whatever you find, fill it with lukewarm water. This is important as if the water is too hot, the colors on the backpack could begin to bleed out.

After which, add a small dosage of soap (ensuring that it does not have detergent in it as that can compromise the material). Now, all you need to do is take a soft cloth or a brush and begin to scrub the bag ridding it of all the dirt. To rinse it, simply drain the soapy water and refill your area with clean water. That is it, and for the drying process, just ensure that you let it naturally dry keeping it away from direct heating sources.
q:

When dropped, is a laptop safe in your backpack?

a:

For the most part, laptop-protective backpacks are not designed like smartphone cases. Whereas these types of cases are designed with shock absorption technology and are literally designed to withstand drops of significant distances, laptop-protective backpacks are not. So, it is not wise to be careless when you are using it.

However, what happens if your backpack merely slips from your grasp and lands on the ground? In this scenario, assuming it is not a far drop, your backpack should remain safe as long as there is enough padding that supports it.

Hence, this is where the padding in the laptop compartment comes into play. The more padding there is and the thicker it happens to be, the greater the chance that your laptop has of withstanding a moderately-short drop while encased in the backpack.
Subscribe to our Newsletter