Best Commuter Bikes
last updated:
Feb 07, 2020
If you have ever thought about trading in your car for a morning commute with your bicycle you know it is a great way to be good to the planet, get in a morning workout, and save money - all at the same time. Bikes are a great way of getting to your destination quickly without the worry of filling up the tank or waiting in traffic. Now if you have made the choice to ride your bicycle for your commute, but haven't found your perfect bicycle yet, then you have come to the right place. Below we have listed the top ten commuter bicycles of 2019 and explained why these bicycles will get you to where you need to go quickly and hassle-free.
This is the best product on our list that is currently in stock: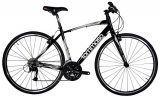 Tommaso La Forma
Why is it better?
You can add a variety of fenders and racks
It is designed for riders looking for versatility
Size options from XX-small to extra-large
In a
Hurry? Editors choice: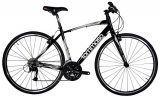 Test Winner: Tommaso La Forma

17
Researched Sources
2k
Reviews Considered
16
Hours Researching
18
Products Evaluated
Comfort
Style
Speed
Features
By Default
Criteria Used for Evaluation


Comfort
Let's get something straight right away; there is no one on this planet that wants to commute on an uncomfortable bicycle. If you do, you are either a masochist or you seriously despise your job to death and literally do not care. Speaking for the vast majority of people, the comfort of your bike is almost everything. However, it is more in-depth than you may initially believe. Sure, basic design features such as a highly-cushioned and comfortable seat and comfortable handlebars are important. But, two other factors that come into play when determining the comfort of a bike are the suspension system and the frame construction.
As you might suspect, the suspension system is primarily important to delivering a smoother ride by absorbing most of the impact from bumps and shocks. Yet, if the suspension system is not high-quality, you may not notice a difference and clearly, this is what you want to avoid. As far as the frame construction is concerned, this can aid in how easy it is to pedal and how your body fits on the bike.


Style
When you assess the safety of a bicycle, much like you would with a vehicle, the primary component you are looking for is the brakes. For the most part, you are either going to see a bike with rim brakes or disc brakes. We are not here to debate which system is superior but just know that their major difference is how the force is applied. For rim brakes, the calipers on the outer edge of the rim apply the stopping force and disc brakes move this braking away from the rim to the rotor.
Arguably, disc brakes are preferred simply by their incredible stopping power. But, they do come in two slightly different variants; either being mechanical disc brakes or hydraulic. Between the two of them, hydraulic disc brakes tend to be a bit more expensive as they utilize sealed hydraulic fluid to control the brake pads. Meanwhile, mechanical disc brakes use a wire to connect the brake caliper and brake lever. Over time, a mechanical system will require more maintenance than a hydraulic system.


Speed
When you were growing up, if your parents bought you a bike, you probably experienced what it was like to ride a single-speed bike. To be blunt, they are not for everyone and are limited in their speed options. Sometimes, you may desire multiple speeds as this can accommodate for different types of terrain. The important detail to assess is the drivetrain on a commuter bike and how many speeds it possesses; in addition to how it is designed in the first place. For instance, let's look at two common drivetrain designs. Firstly, the internal gear hub. What is nice about this design is not only are all the gears sealed and protected from the elements, but you can also shift gears while you are stationary.
Yet, you will find a majority of commuter bikes with an external drivetrain. As opposed to an internal gear hub, this design has all the gear sprockets on the outside of the bicycle. But, what if you have no interest in multiple speeds? In this instance, you could simply settle for a single-speed bike to eliminate the concern. However, this does extremely limit your riding.


Features
What good is a bicycle that does not possess high-quality wheels and tires? They are another critical design feature of bikes and without a doubt, one you should spend a considerable amount of time on. Firstly, you need to assess the wheel sizes. Most commonly, you will see wheels that have a 700c rating (which simply indicates the tire's diameter). On top of that, they will also have differing widths. In actuality, smaller wheels offer improvements in strength and are also easier to maneuver with. But, wider tires can aid in traction and can be better suited for off-road riding; which is important if your commute requires that.
Over time, though, the current tires on your bike will wear down and need to be replaced. When you need a new tire, you can then buy one based on the type of commuting you do.
Expert Interviews & Opinions
Most Important Criteria
(According to our experts opinion)
Experts Opinion
Editors Opinion
Users Opinion
By Default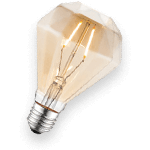 Try before you buy
As great as online shopping is, there are some serious caveats that go along with it. For most people, the number one issue with online shopping is they can't physically see what they are potentially investing in. As such, they can't gauge how they like it and for something such as a bicycle, can't try it out. It is no secret that being able to ride a bike before buying it is ideal. Yet, you may not be close to a retailer that will carry some of the commuter bikes listed in this guide.
Ordering online is still more than a viable option and if you do not want to take our word for it, take Raleigh's word. They got asked this question on their FAQ page and they assured everyone that their experience has allowed them to accurately suggest a bike to a customer without them taking it for a test ride. You can assume that most manufacturers possess this same trait.
Other Factors to Consider


Size
This may come as a shock to you but you simply can't blindly buy any bike you want and expect it to tailor to you. Hence, this is why you see different sizes available for the same bike. Your height makes all the difference in the world as someone who stands six-feet tall will need a different bike than a 5'1" man. Have you ever stood up on a bike and noticed there was no room from the bike's top tube and your groin? If so, you know how uncomfortable that can be and that is one factor that indicates a bike does not fit.
If you are ever confused on how you are supposed to select the right size, most manufacturers will include their recommended sizing with the corresponding heights for each size. Simply referencing this information will be paramount in finding a bike that fits you right as after all, if the bike does not fit you well the experience will be both painful and miserable.
Frequently Asked Questions
q:

Why Do Some Bikes Not Have Kickstands?

a:

If you are not careful in your assessment you may end up with a bike without a kickstand as you may automatically assume that all bikes come with one. The reality is, however, not all of them do and in fact, most of them will not. You may be left scratching your head at this and wondering why such an important design element is left out. The reason for this is depending on the materials of the frame and the style of the bike, some are simply not fitted for one. Yet, ironically, some riders feel that kickstands are practically worthless.

They are designed to keep your bike upright when you are not riding on it but the problem is, relying on a kickstand is not sufficient enough. With a gust of a strong wind, it may not hold up to it and could end up falling; which can lead to damage to the brake levels and derailleur.
q:

Are Smaller Wheels Slower than Larger Wheels?

a:

This guide already touched on the importance of determining your wheel size but this is a question that has been brought up on more than one occasion. It is actually quite a tricky question to answer as you can't necessarily come straight out with one answer. Technically speaking, if both a small wheel and large wheel are turning at the same RPM then you could get more speed out of the larger wheel. However, this can alter with the factors such as the size of the person riding the bike and the gearing system of the bike.

As such, if you are simply looking for speed than assessing just the wheel size may not prove to be sufficient for you. But, due to the lower amount of inertia smaller wheels will accelerate faster than larger wheels so that is something to consider.
q:

What Happens When you Exceed the Weight Limit on a Bike?

a:

Yes, all bikes have a weight limit on them. Commonly, most bikes will have a weight limit somewhere within 200 to 300 pounds. Of course, there are some of you out there who may disregard this rating and ride the bike anyway. If you are a few pounds over the weight limit it should not be too big of a deal. But, if you are a 300-pounder riding on a bike with a 230-pound weight limit, serious repercussions can follow. For one, you seriously risk damaging both the wheels and the spokes that make up the rim.

What happens is the extra weight adds unnecessary stress to the bike and the first aspect to usually suffer from this will be the wheels. Given you continue to ride the bike after the spokes begin to break, the bike will eventually collapse as the core strength is being compromised.
q:

Does a Folding Bike Compromise the Integrity of the Frame?

a:

Folding bikes can make fantastic commuter bikes; as has been seen with a few entries on this list. With that being said, there is a potential concern with this type of a design. Some consumers may be suspicious of the strength of the frame and if it is compromised with an integrated folding feature. It depends on how the bike is manufactured as, to be honest, this actually can present itself as an issue. If it so happens that the folding bike pivots in the middle of the top tube then yes, this can actually weaken the frame over time.

But, if it is designed in the same manner as Montague folding bikes then this is not a concern. See, Montague incorporates a different design into their folding bikes and pivots them at the seat post to prevent the frame from being weakened.
q:

How Often Are Tune-Ups Necessary?

a:

It is important for bike owners to understand that a tune-up is going to be necessary from time to time. Basically, this is to provide your bike with basic maintenance, such as lubricating all the moving parts and thoroughly cleaning it. This can improve the performance and also the longevity of your bike. As an owner, though, how often do you need to worry about this? Well, it really depends on how often you ride your bike and how much abuse you put it through. A casual rider who stores their bike indoors for the winter may only need to perform a tune-up once in the spring; while hardcore bikers who ride under any weather condition may need it serviced more than once a year.
Subscribe to our Newsletter