Best Mountain Bike Tires
last updated:
Feb 07, 2020
Choosing your next mountain bike is one thing but deciding upon the tires that you want is an entirely different decision altogether. It is similar to buying new tires for your vehicle. No matter the model you have, the excellent fuel economy, terrific horsepower, etc., if you have balding tires (especially in the winter) then the driving experience will not be at the level it should. Same applies to your bicycle tires and that is precisely why this list is created, to present you with what to look for in mountain bike tires and to show off some of the more impressive versions that are available this season.
This is the best product on our list that is currently in stock: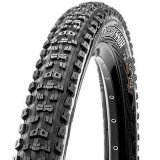 Maxxis Aggressor
Why is it better?
Features EXO casing to protect the tire
User-friendly around corners and easy to finesse the tire
Balances traction, durability and weight extremely well
In a
Hurry? Editors choice: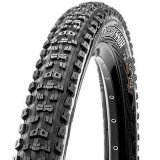 Test Winner: Maxxis Aggressor

13
Researched Sources
12k
Reviews Considered
11
Hours Researching
13
Products Evaluated
Style
Durability
Size
Terrain
By Default
Top Ten Mountain Bike Tires
Criteria Used for Evaluation


Style
No matter how ignorant you are when it comes to tires, you have most likely heard people refer to the tread on their tires. So, you should at least have a basic understanding of why they are on tires. But, what should you look for and are certain tread patterns better than others? It is not as if certain patterns are superior, it just depends on your preference. For example, tires with long and pointy knobs will deliver enhanced grip and traction if that is what you prefer. But, the spacing of the knobs is also important as it too can affect the grip.
Generally speaking, you will see tread patterns fall into basic categories. For starters, you have tread patterns that adapt to low rolling resistance for slicker tires. Then, you have tread patterns that are designed to adapt to all terrains and situations. Also, as mentioned earlier, you have tires with huge lugs that provide maximum grip and aggressive downhill riding. Just remember, the center knobs are going to take the most abuse on tires and the side knobs will mostly be used when you corner.


Durability
Durability is always going to be important but it deserves special recognition when you assess tires. Why? What is the nature of their design? If you answer this question, you will easily be able to answer the previous. Tires are going to take a ton of abuse, so the protection provided to the sidewall and overall durability is paramount. One of the key areas you want to analyze is the carcass on a tire, which is the fabric portion of the tire. Manufacturers, such as Maxxis with their EXO protection, sometimes integrate their own protective technology to add a great amount of tolerance to the unknown nature of the roads you traverse.
On bike trails, you never know what you are going to run into; jagged rocks, small pebbles, glass, etc. If the carcass is not made of high-quality material, or there is not proper casing protection for it and the sidewall, the tires will be more prone to punctures. In turn, this will lead to you repairing your flat tire over and over again. That seems like an unnecessary hassle that you should avoid.


Size
This one is a no-brainer so never forget to consider it. What good is a tire that will not fit on your current mountain bike? The most common sizes for mountain bike tires are 26-inches, 27.5-inches, and 29-inches. Make sure that you are knowledgeable about the current requirements of your bike and as long as you do that, you can pick the correct size. However, just as a side note, if you ever see a bike that is labeled in centimeters, it is probably not a coincidence and it is probably referring to a road bike and not a mountain bike.
But, you also have to pay attention to the width of the tire. This comes into play when you think about the performance of the tires. Generally speaking, tires that are skinnier in width will roll faster and have a lower resistance. On the other hand, wider tires can absorb more impact and probably have durability advantages. In addition to all of this, also note that your bike may not be able to handle a certain width of the tire. If the tire is too wide, it may not allow enough clearance and may not fit on your bike.


Terrain
If there is anything you can learn from mountain bike tires it is that not all are designed to handle the same terrain. Do not expect each tire to handle the same exact conditions because you will be disappointed. You should not ever need to worry about how a mountain bike performs on roads and clean pavement, it is more when they ride on bike trails and wet terrains. Given that these are mountain bike tires, they are designed to withstand more abuse than traditional tires. Still, some are not designed to handle wet and muddy conditions. Be sure that you know what you are buying and if you want to travel in all types of weather, ensure the mountain bike tire is suited for it.
Expert Interviews & Opinions
Most Important Criteria
(According to our experts opinion)
Experts Opinion
Editors Opinion
Users Opinion
By Default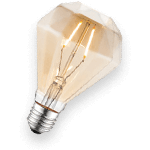 Do Not Skimp on Your Tires
Consider the mountain bike tires the foundation for your bike. Without them, everything else will truly not work optimally. More specifically, without a good pair, the entire experience could be negatively affected. Do not skimp on your tires, either, as the investment is more than worth it.
Frequently Asked Questions
q:

How Much Air Should Your Mountain Bike Tire Have?

a:

Perhaps a better way to word this question would have been to ask if too much air pressure is possible. With every single tire in the world, there is a proper amount of air pressure that they should have and you do not want to be too low or too high. But, what is this pressure? Of course, it is going to vary a bit but when this question is associated with bike tires, it could actually vary a lot. Air pressure is measured in pounds per square inch (psi) and most generally, mountain bike tires will need to be filled anywhere from 25 to 35 psi.

However, you are going to need to factor in your body weight. Clearly, the heavier you are the more pressure you should apply to your tires. At the end of the day, though, consult the manufacturer to ensure the correct amount of pressure you should be putting in the tire.
q:

Can You Use a Tubeless-Ready Tire with a Tube?

a:

It has been emphasized a few times that tubeless tires hold advantages over tubed versions. However, with a tubeless-ready tire, this does not mean that it is mandatory to use it as so. If you feel the need, you can use the tire with a tube. This will not vary from model to model as no matter what, all tubeless tires can be used with a tube. But, why would you want to? Honestly, the main reason why you may prefer to stick with tubes is that of the hassle that tubeless tires can give you. Due to the stiff bead designed that grips the lip on the rim, tubeless tires can be difficult to both install and remove when necessary.
q:

Should You Buy Two of the Same Tire for Both the Front and Rear?

a:

When deciding which tire you want to invest in, it may have crossed your mind that you need two tires: one for the front of your bike and one the back. Question is, should you simply buy two of the same tire and apply both on your bike? The short answer is no but before that is addressed, you will always know whether a specific tire is designed to work at the front or the back. If you see a bike labeled as DH-F, it is designed for the front. Thus, DH-R is reserved for rear tires.

Now, here is why it matters. You may want the tread patterns to be different depending on what you want. A more aggressive tire in the front will lend its hand to enhanced handling, while a less aggressive tire in the rear will adapt for faster rolling.
q:

What Do You Need to Fill up and Seal Tubeless Tires?

a:

If you do decide to go with a tubeless set-up, there is some minor preparation that you need to partake in before you take the tire out on the trails. Besides the obvious need for tubeless-ready rims and tires, you will also need a tire sealant, a new valve stem, and rim tape. For the sealant, many users have claimed that Stan's works very well. Now, here is the unfortunate aspect of all of this, applying the sealant and properly applying the tubeless tire is not an easy process. Hence, why some people stick to tubed.

But, if you know a local bicycle shop that will do the work for you, pay them to do it. Yes, it will cost you more money but would not your rather know it is applied correctly by professionals? It will just ease your mind and save you the hassle in the long run.
q:

How to Maintain Tubeless Tires?

a:

Tires will not last forever and they are also not a perfect creation, just like everything else. As such, specifically with tubeless mountain bike tires, they may be a little maintenance required on your part. Unlike actually installing and sealing them, this is nothing you should fret over as it is fairly basic stuff. First off, always make sure to check the tire pressure of the tires before you take off. But, remember that lower air pressure can actually aid in control. Next, if you are noticing that the tire will simply not hold air, you may need to remove it, clean the wheel rim and reinstall the sealant. If you took your bike to a shop, inform them of what a terrible job they did!
q:

When Is It Time to Replace Mountain Bike Tires?

a:

Ah, the question that you hope never needs to be an issue for you. But, do not be naïve and think this will never be a reality for you. After all, you are here today and that means you are either looking for an upgraded tire or your current one is a piece of junk. As far as when you need to replace them, it just depends on how long the manufacturer designed them to last and how long the casing protection lasts. Higher-end tires may get you upwards of 5000 miles but you can probably expect around 2000 miles.

But, how can you tell? Here are a few warning signs that will sign it is time to replace your current tire. First off, if you see any threads or fabric through the rubber that indicates it is time as they are starting to wear significantly. Next, check to see if there are any slashes or cracking along the sidewalls. Of course, if your tire also looks irregular and there is hardly any tread left, come back to this guide as you need a new tire.
Subscribe to our Newsletter