Best Bike Grips
last updated:
Feb 07, 2020
No matter if you are a beginner cyclist or an advanced cyclist the fact remains that you will need durable and comfortable bicycle grips. Bike grips give the rider the ability to control and steer your bicycle comfortably and efficiently. Bike grips do get worn down if you do quite a bit of riding, so make sure that you invest in some quality grips to get a little longer life out of them. If you are on the hunt for a new set of bicycle grips, below we have done the research and listed the top ten on the market. Below we are confident you will not only find the perfect bicycle grips for you and your bike but will have a comfortable ride all summer long.
In a Hurry? The test winner after 12 hrs of research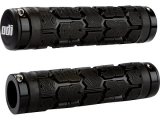 ODI Rouge
Why is it better?
Provides excellent shock absorption
Includes new Snap Cap end plugs
They are very comfortable
In a
Hurry? Editors choice: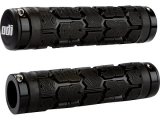 Test Winner: ODI Rouge

16
Researched Sources
1.1k
Reviews Considered
12
Hours Researching
16
Products Evaluated
Bottom Line
Fit
Comfort
Durability
By Default
Criteria Used for Evaluation


Bottom Line
For a bike, the handlebars are one of the most important elements. So, it is only natural that the bike grips you choose will be just as important. Ask yourself this, what exactly are these grips designed to do? Without a doubt, outside of improving the overall ride, they are designed to provide you with enhanced grip and control. As such, it only seems fitting to begin this section by addressing the literal grip that these products deliver. Now, there are several different variations out there and each of them can differ when it comes to texture and grip.
For example, you have lock-on grips which are increasingly becoming the standard on most MTB bikes. But, there are also traditional models that are nothing more than rubber sleeves. With these, they can sometimes be troublesome when they get wet (whether via rain or sweat from your hands). Along the same line, some manufacturers will engineer their product with an ultra-tacky rubber compound to provide enhanced traction.


Fit
One of the reasons why it is so easy to invest in new bike grips is because most of them will fit onto your current handlebars. Now, it can't be guaranteed that you will never find a pair that does not fit properly. Still, though, most push-on and lock-on models will work for a wide range of bicycles. Speaking of which, these two different types of grips do function differently. It is important to understand the distinction between them; so, let's dive deeper into this.
Starting with push-on models, these are comprised of all rubber and typically use either compressed air or a liquid adhesive for installation. Of course, the easiest way to install them is to apply either hairspray or spray paint inside and then insert them over the handlebar. As for lock-on grips, these will slide easily onto your handlebars as they have a hard plastic core with a molded rubber grip. When on, they are held in place with clamping lock rings to keep them secure.


Comfort
Everyone in the world can agree on this simple fact. No one enjoys being uncomfortable. If you do, then you are probably a masochist. But, 99.9 percent of the population will probably feel this way and thus, comfortability comes to the forefront. In addition to their grip, this is probably the second most vital characteristic to assess. But, personal preference can also come into play in this sense. Not all grips will be engineered in the same manner; with some being thicker, thinner, firmer, and softer than others.
But, the type you prefer is entirely up to you. With thicker and firmer grips, the theory is that the foam's grip will be maintained more efficiently and deliver a more secure hold. Then again, a softer exterior can be more comfortable for riders to hold. Additionally, you want to look for models that offer vibration dampening and those that are ergonomic. The former will help minimize body fatigue while the latter will feel more natural when holding onto.


Durability
It seems to be the million dollar question for new bikers and that is how long the grips will actually last. When you take into consideration how they are used and what they are comprised of, they are going to wear down over time. There is just no way to get around this. But, that does not mean that each pair will last the exact same time, as that would be practically impossible. It also depends on how rough you are with them. If you enjoy vigorous riding on bumpy and pot-hole infested trails and roads or simply pay no mind to the grips, they may not last as long as you desire.
Ironically, though, some bikers will replace them when they do not even need to be replaced. Sometimes, bikers will simply get tired of their current grips and look to invest in new ones. Let's just say that if you notice the knurling coming off or notice general wear and tear, it may be time for new ones. Given their forgiving price, most of the time, you could simply buy them in bulk, anyway.
Expert Interviews & Opinions
Most Important Criteria
(According to our experts opinion)
Experts Opinion
Editors Opinion
Users Opinion
By Default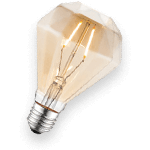 Stay comfortable
When looking for new bike grips for your bicycle, make sure that the grips are comfortable as if you are riding for long distances your grips will allow you to keep going and not cause any pain in your hands. To ensure you get comfortable grips, make sure you check the customer reviews to make sure they worked well for other customer and in turn, will work well for you.
Other Factors to Consider


Color
Even if you refuse to admit it to yourself, you probably chose the current bike you have due (somewhat) to its appeal. Yes, other factors, such as the performance and the quality of the components, probably played a more pivotal role. Still, it is not outlandish to assume that you bought yourself a bike that you admire looking at. As such, do you really want to install new grips on them that completely contradict the current color scheme?
The short answer is no and why else do you think manufacturers engineer their models in different colors and combinations? It is not to satisfy them, let's just say that. Plus, most buyers will not find it enduring if their bike grips are overly vibrant to the point where they become the central focus of the bike. If you have a bike with a subtle color scheme, you will probably prefer a bike grip with a subtle color palette. It is not rocket science, ladies and gentlemen.
Frequently Asked Questions
q:

What size grips do I need?

a:

Everything that has been documented has been hinting at a central core thought. This is that no matter which model you buy, it really all comes down to your personal preference. While some bike grips will be better received than others, it still only matters what you desire. The same concept can be applied to the size. There really is no right or wrong answer here as some riders will prefer thicker grips while others will prefer thinner.

In addition, what you are accustomed too can also play a pivotal role. Some people really do not like change and if you are one of those people, stick with what brought you to the dance.
q:

What Are Some Advantages of a Shock Absorbing Grip?

a:

While this was briefly alluded to earlier, this deserves a closer look. As anyone who has ever ridden on a bike knows, there can be bumps and jolts along the way. This is especially true if you enjoy trail riding or riding on dirt roads. When you begin to vibrate on your bike, the first body part that feels it is your hands as they are essentially the steering wheel. Thus, there needs to be a way for the bike to absorb some of this vibration to put less stress on your hands and subsequently your upper body.

Well, this is where shock absorption or vibration dampening technology comes into play. With the grips absorbing a brunt of the vibrations, your overall body will not fatigue as quickly. In addition, your hands will not begin to feel numb as a result of the sheer amount of absorbed vibration.
q:

Can They Easily Be Removed?

a:

This really depends on the type of bike grip that you are talking about. Take for example ESI's grips that made an appearance on this list. Even though it is claimed that they can easily be removed, some buyers have claimed the contrary. With this type, you could attempt to use compressed air to remove them or take a screwdriver and slide it underneath to gain access to apply a lubricant such as rubbing alcohol.

With other types, such as lock-on grips, you may be able to find an easy-out kit at your local hardware store. If not, you could always buy a special kit online or attempt to do it yourself without breaking them.
q:

Could They Still Be Used if They are Too Long?

a:

So, what happens if you do invest in a new model and they happen to be too long for your handlebars? Well, you still may be okay and here is why. Provided the fact it is a lock-on grip, it will be secured by the inner clamp and the end that is protruding on the end will simply just be there. Now, besides possibly being a little uncomfortable if your hand rests on the end of the handlebar, there could be another concern.

Without support on the ends, when the bike falls, the handlebars may actually end up receiving damage. All in all, the grips really should fit flush with your handlebars. But, they could still be considered useful if you want to talk in technicalities.
q:

How Do You Keep Them in Place?

a:

This is yet another common issue that consumers will have with their bike grips. Even if you have them installed correctly, they may be sliding around when you ride. Clearly, this can quickly become a nuisance and leave you scratching your head as to how you can prevent it. Well, perhaps you could try some of these methods that various other buyers have recommended.

For starters, remove them from your bike and clean the inside of them with rubbing alcohol. From there, apply some cheap hairspray inside of them and place them back on your handlebars. Allow them at least two to three hours to dry. If this does not work, go to your local bike shop and invest in some grip adhesives. While it may make it a pain to remove them later, the goal is to prevent them from slipping.
q:

How Do You Clean Rubber Grips?

a:

In addition to the rubbing alcohol that was previously alluded to, you can also perform deep cleaning. Now, it should be mentioned that this may or may not be necessary. It really depends on how dirty the grips are and if you feel like removing them (although you can probably get away with leaving them on). Before you begin, you will need to create a mixing solution. To do so, fill up a bucket with warm water and add in a touch of dish soap (it does not take that much).

Stir this solution thoroughly until you begin to see bubbles and foam form. With this solution, go ahead and grab a cloth and dip it inside. Then, simply take that cloth and begin cleaning the grips. All you are really looking to do is remove some of the dirt and grime that is inside. Once you are satisfied with the results, simply allow the rubber to air dry. But, try to avoid doing so in direct sunlight.
Subscribe to our Newsletter