Best Smart Locks
last updated:
Feb 07, 2020
In the modern world, we all live in, you can never be too safe. This reigns even truer if you live in or near a rough and tough neighborhood. With standard door locks, they can be picked and broken into. If you are looking for enhanced peace of mind when you lock your home, then you might want to look into a smart lock. In short, this is a technology device that is designed to perform locking and unlocking operations without the use of a key. Now, it may not make your home bulletproof but it will provide you with more options for locking. And, with the spike in smart devices over the last decade, it may be time to upgrade your door locks, anyway (if you think about it).
In a Hurry? The test winner after 2.75 hrs of research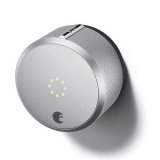 August 2nd Generation
Why is it better?
Only replaces the interior side of your deadbolt
Can work with Alexa
There is no hardwiring required for installation
In a
Hurry? Editors choice: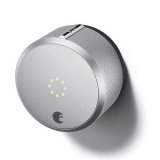 Test Winner: August 2nd Generation

4
Researched Sources
26
Reviews Considered
2.75
Hours Researching
17
Products Evaluated
Features
Advanced Features
Durability
Compatibility
Ease of Use
By Default
OUR TOP PICKS FOR THE BEST SMART LOCKS
Criteria Used for Evaluation


Features
Features are everything here and you will see why.
Whenever you are in the market for any sort of technology device, you should know that the functionality is going to come to the forefront. In regard to smart locks, you can split most of the features up into regular and advanced. In this section, let's focus on the regular design features. Now, it is worth noting that some smart locks will come equipped with different types of access systems. The two most popular are touchscreen models that require fingerprint access and also models that require a specific code via the integrated keypad. What is really nice about the code system is that some will come with enough memory to remember well over 100 different codes. So, in theory, each member of your family could have their own personal code.
As for the fingerprint access, this is more of a convenience than anything. This can be a great way to also add extra protection as everyone fingerprint is different. Then again, sometimes the sensors can be finicky (it depends on the model). Also, you can look for other features such as the ability for the device to lock the door automatically when you shut it (to ensure you never forget to lock the door).


Advanced Features
You need to choose the wireless protocol that fits your needs the best.
Now, it is time to discuss wireless protocols. At their core, true smart locks will use wireless technologies to allow you to control them via other smart devices. But, the wireless protocol that they implement can be different. The three most popular protocols are Bluetooth, Wi-Fi and Z-Wave technology. Each of them has their advantages, so let's break them down. Starting with Bluetooth, this is arguably the most well-known out of the three. Most of you are aware of what Bluetooth technology is but did you know that its range is limited? Then again, it will not burn through the battery life of the lock, which is nice.
As for Wi-Fi, this is typically available as an optional add-on. You will need a wireless router for this to work but Wi-Fi is generally better than Bluetooth when it comes to performance. Now, for Z-Wave technology. This will not sync directly to your smartphone and, instead, will connect to a hub that is compatible with the technology. From there, the hub can translate a signal for your router to pick up. Then, you can access your lock from virtually anywhere. Also, some systems will be able to connect with artificial intelligence programs such as Alexa.


Durability
While not as important as the functionality, the durability of a product will always matter.
Look, you never want to invest in a product that is not built well. The good news is, in regard to this technology, smart locks will not go through that much abuse. They simply stay installed on your door and never look back. That said, is your door somewhat exposed to the outdoor weather? If you have a front or back porch and install a lock on a door that is under said porch, then the inclement weather will probably not be that important. If the opposite is true, look for locks that are sealed and at least weather-resistant.
Of course, the physical appeal of the model can also play a role. In fact, some designs are quite stylish and sleek. At the end of the day, though, simply look for high-quality materials and nothing cheap.


Compatibility
Most units will be compatible with your door but there is something important you need to know.
Ah, can you imagine getting all excited for your new smart lock only to realize that it is not compatible with your door? Here is the good news; most of the time you will be fine. However, with that being said, some models will come with the ability to be mounted over your preexisting deadbolts while others will require you to replace your current deadbolt. It would seem that the former would be the better option, right? Well, there is some truth to that but it is not the whole truth. For the record, this is known as a retrofit setup and the most convenient aspect of it is the fact that you do not have to mess around with new hardware. This can make the installation much easier and, in addition, you can keep your old keys and they will work.
So, why would you want one that does not go on your deadbolt, then? The main reason is that the majority of models out there will not be retrofit styles. In other words, you open up your options if you do not mind spending a bit more time installing the system (which will still take around 20 minutes).


Ease of Use
The easier a system is to operate and install, the better.
Really, not too much needs to be said for this section. It is pretty straightforward stuff. As for the installation process, it was already discussed in the previous section that this should not be too much trouble for you. As for actually operating the device, most systems will be pretty easy to wrap your head around. The included app, however, is another story. Conduct some research of your own to see if the included app (for the model you are interested in) has received criticism. You really want the app to be functional and intuitive (and not full of annoying bugs that decrease the performance).
Expert Interviews & Opinions
Most Important Criteria
(According to our experts opinion)
Experts Opinion
Editors Opinion
Users Opinion
By Default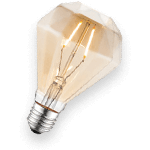 Features
Without question, the design features are everything when it comes to this technology. It will literally play as big of a role as any other criterion. But, what features should you look out for? Well, each system may integrate a different lock system. For instance, you may see keypads or fingerprint scanners. Or, some will implement both. Also, you can look for extra features such as the ability to lock itself.
Advanced Features
You may be thinking; what else could there be to discuss in regard to features? Well, this section is all about the wireless protocol that is incorporated. There are three main types and each of them has their specific advantages. You will definitely want to pay close attention to this section as this can really play a significant role in your buying decision.
Durability
Is the build quality everything in this case? No, this is actually one of the rarer instances where it is not one of the most critical. With that said, it is still important and you want to look for models that implement high-quality materials. You can also look for models that are sealed to be weather-resistant if you feel that inclement weather will be an issue.
Frequently Asked Questions
q:

What happens if you lose your smartphone?

a:

For the record, not all systems will be solely dependent on the use of your smartphone. But, for those that do rely heavily on it, what do you do if you happen to lose your smartphone? Well, let's take August for example. With them, you could log onto your account and actually remove the authorization for your device. Then again, you could also simply use a friend's smartphone, momentarily, to gain access to the lock if you needed to.
q:

Is a smart lock as safe as a regular lock?

a:

One of the biggest complaints of smart locks is the fact that they can be hacked into. There was even a study that was conducted in the past that showed over 70 percent of them could be hacked. This is not an issue with standard locks. Of course, they can also be picked. But, you can play a role in limiting the risk of being hacked. Firstly, ensure that your network (if you are using your home network) is secured with top-of-the-line security. Install firewalls and change your default password.
q:

Do you still need a key?

a:

No, you are not going to need a physical key with these devices and that really is the entire point. You see, outside of the hassle of keys sometimes (and the fact that they can be lost), key locks are not that strong when it comes to security. In addition to what was just claimed about the fact that keys can be easily lost, traditional key locks can also be picked.
q:

What if your smartphone battery dies?

a:

Really, this question goes back to one that was just talked about. If your smartphone dies when you need to use the smart lock, you will either be out of luck or just fine. It really depends on the design and how reliant it is on your smartphone's functionality. If it is, you could just sign into the app on another supported smartphone (just as before).
q:

Will additional holes need to be drilled into your door?

a:

This goes back to what was discussed in the section of compatibility. Some of you may be concerned that when you go to install your new smart lock, you will need to drill some additional holes into your door. Well, is there any truth in this? Yes, there is but it depends on if you have a non-standard lock. If you do, then additional holes may be needed. If you have never used a drill then consult someone who has. It is not too difficult but you may not want to drill too many extra holes.
q:

Do smart locks support voice commands?

a:

There is really only one way that a smart lock is going to support voice commands and that is if it is compatible with an artificial intelligence program. If it can connect to Alexa or Google Assistant, for example, then it should be able to support voice commands. Some of the top-end models will sport this functionality and if they do, then reference the manual for that specific device to learn more about the commands you can actually say.