Best Home Security Camera Systems
last updated:
Feb 14, 2020
Below we have listed the top ten best home security cameras in the market today including detailed criteria for each product to help you decide which one suits your family or home best. There are many different features for each security camera so keep in mind to read all of the details each has. Of course, no matter if it is designed for indoors or outdoors, there are various mounting options available. Some models can merely be placed on a table or stand while others can be mounted on a wall or ceiling. You may prefer one method over the other, so pay attention to that and really find the best security cameras for you and your home. Whether you are looking for an indoor or outdoor unit, there are several available that will blow your socks off and keep you safe while giving you peace of mind.
In a Hurry? The test winner after 17 hrs of research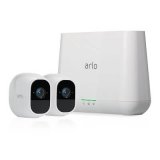 Netgear Arlo Pro 2
Why is it better?
Can operate in 32 to 122-degree weather
It is weather-resistant
Night vision can extend up to 25 feet
In a
Hurry? Editors choice: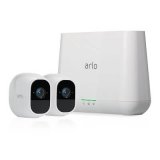 Test Winner: Netgear Arlo Pro 2

18
Researched Sources
2.3k
Reviews Considered
17
Hours Researching
17
Products Evaluated
Use
Connectivity
Features
Weather Resistance
By Default
Top Ten Home Security Cameras
Criteria Used for Evaluation

Use
At the heart of every computing device, which is technically what a camera is, there hold the specifications that make them tick. To the average person, these arbitrary ramblings usually glance over and they might as well be written in Mandarin. But, when you are in the market for a home security camera, there are two very important specifications that stand above the rest. The first of which is the video quality. Back in the day, these types of cameras really could not deliver a vibrant and clear picture. Instead, the videos were choppier with a much lower pixel count.
Nowadays, it is not uncommon to see models 1080p (which is 1920 x 1080 and classified as Full HD). But, remember this as well; the higher the quality a camera produces the more it will require from your internet bandwidth. The second primary specification is the viewing angle and it is just as important. If a model can view 270 degrees around it, it is more likely to catch something passing by. On the contrary, a narrower model is going to be restricted with what it can cover.

Connectivity
With most of the top-end models in the world, an internet connection will be required to maximize the functionality. As such, the cameras themselves will be engineered with wireless connectivity. But, there is more to it than just assessing this fact. Some models will either have a poor reception or constantly go in and out and be unreliable. Remember, a better signal between the camera and the receiver will result in smoother videos. Then again, your internet connection also plays a role.
Speaking of this, you can really be your own worst enemy in regard to the wireless connectivity. Be sure to try and limit the number of obstructions from the receiver to the camera. Also, avoid placing the receiver near other wireless signals as this can cause disturbances. One other note and this is in regard to storage, you can look for models that allow for cloud storage. This allows you to view your uploaded content anywhere you so wish and works wirelessly, technically.

Features
What would a modern device be without smart features? At this point in the world of technology, that would be a rare device. Anyway, it is not uncommon for modern security cameras to be accessible through your smart devices (such as Android or iOS devices). From these devices, there will typically be a dedicated app that you can download to use in conjunction with the camera. While each app will work a little differently, they typically allow you to view your activity logs, operate night vision mode, access the two-way audio feature, and also set motion and sound alerts.
The other main smart feature that some models are beginning to implement is functionality with artificial intelligence programs. Given the popularity of voice commands, with software such as Alexa and Google Assistant, this is not a bad move. Granted you have access to one of these popular devices, you can function the camera with the use of voice commands. It is quite amazing how technology continues to find a way to link itself, is it not?

Weather Resistance
There is a really important question that you need to ask yourself and answer. Do you want the security camera to be monitoring indoors or outdoors? The reason this is important is not all models will be designed to handle the extremes of the outdoor world. With models that are designed outdoors, they will typically be weatherproof. Speaking of which, if you want to look even deeper into this, pay attention to the IP rating. No, this is not referring to the internet protocol but rather to ingress protection. You may see a rating of IP65, for example. The first digit indicates its protection against intrusion (solids) and the second against water (liquids). The larger the number, the more protected the system is.
Expert Interviews & Opinions
Most Important Criteria
(According to our experts opinion)
Experts Opinion
Editors Opinion
Users Opinion
By Default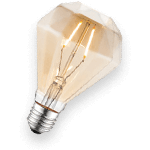 Be prepared
Do you ever feel in danger when you are sitting in your home or sleeping at night? Better yet, do you ever fear that while your house is empty, there may be a burglar that comes sneaking around? Investing in a home security camera can solve all the issues that you are having with your insecurities. Then again, home invasions do happen and it is a legitimate fear. Even if the camera never captures a glimpse of an intruder, it is better to have it than need it.
Other Factors to Consider

Advanced Features
Alright, now, it is time to wrap up the remaining critical design features that have not been touched on yet. For starters, let's begin with motion sensing. What is nice about this is instead of constant recording, which can easily and quickly fill up your storage, the footage can be paused until motion is detected. After all, why do you need to see nothing happen? Another feature that many consumers crave is two-way audio. In order for this to be possible, the camera needs to have a speaker and a microphone built-in. With this integration, you can physically communicate with someone on the other end of the camera.
Next up, let's talk about night vision. Most cameras will attempt to improve their effectiveness at night by emitting infrared energy. Given that home burglaries can happen at night, this could be a critical feature to consider. But, most models will have a limited distance in this regard so be wary of that.
Frequently Asked Questions
q:

Do Companies Have Access to the Camera Footage?

a:

With the accelerated rate at which technology is progressing in this world, it is becoming increasingly more difficult to stay in the shadows, so to speak. It is even harder when billion-dollar companies have access to your secure files and documents. So, that leads to the question of whether or not that is an issue with these types of security camera systems. Here is the good news; the security companies in the world (which includes Protect America, Vivint, ADT, and Frontpoint) do not have access to the footage and files of your camera.

However, if these same companies happen to offer a video monitoring service then yes, they will have access. But, given that they are security companies, they are out to increase your security.
q:

Will a Pet Trigger the Motion Detector?

a:

So, no matter if you set up the camera indoors or outdoors, are you going to need to be wary of your pets? After all, specifically with indoor units, it sure would be a nuisance for the motion detector to trigger every time your pet came across the viewing distance of the camera. Well, take a deep breath as most models out there will not detect this action. The reason for this is some sensors will be unable to detect movement of something that is under say 40 pounds.

Yet, motion sensors are also designed with intelligence in mind. As such, they can typically detect the differences in movement patterns and speed from humans and animals. Given that animals are not what the sensors are aiming to detect, the worry is non-existent nine times out of ten.
q:

What Are Your Options Without Wi-Fi?

a:

Wireless technology is quickly becoming a necessity for home security cameras. Your life will be much easier and convenient if you have a stable internet connection with a home wireless router. But, let's say that you do not; what exactly are your options here? Look, this is not going to be sugarcoated; your options, in this case, are severely limited. What you need to do is invest in a model that does not operate with Wi-Fi.

However, as you have seen throughout this guide, most of the top-end models today will require a stable internet connection. You can either dig in the past for a camera that could be severely outdated. Or, you can swallow your pride and invest in an internet provider (which is recommended in this day and age, anyway).
q:

Can These Systems Help When Prosecuting?

a:

It needs to be 100 percent understood that these types of security camera systems are not for your enjoyment or personal satisfaction. Instead, much like any other type of emergency device, they can be used to protect you and your family. If you live in a rough and tough neighborhood, in fact, they can provide you peace of mind to know you can stop an intruder if they attempt anything. So, what about a potential prosecution? Could this type of camera assist with that?

The obvious answer is yes and to be quite honest, it is a definitive yes. If you possess security footage that proves someone entered your home or attempted to commit a home invasion, you are then obligated to report that to law enforcement. In fact, if you do not, that could be considered obstructing justice.
q:

Can You Use an Indoor Camera on the Window?

a:

When you think about it, this is potentially a very clever way to get around not having the ability to mount your camera outdoors. The only problem with this, however, is that cameras do not work well when there is an obvious obstruction in the way. Considering you would be attempting to aim the camera through a window, the results would be less than desired; let's just say that.

Instead of focusing on the events that are proceeding to happen outdoors, the camera will more focus on the imperfections of your window. The video footage may not be clear enough to see what is truly happening so even though it is a clever thought, it may not turn out how you imagine it in your mind.
q:

Are They Completely Wireless?

a:

Given the fact that all of the models on this list are enabled with Wi-Fi connectivity, this could lead to this question. Here is the thing, though, this is not indicative of the entire picture. Even though a security camera can have the most advanced wireless connectivity in the world, it still may not be completely wireless. The issue comes with how it draws its power. Some models you are looking into may need to be plugged into your home AC receptacle.

However, there will also be other models that use the power of batteries to draw their power. In this case, the camera can be 100 percent wireless. Then again, they could be wired into a DVR or VCR. Truth be told, even if you have to deal with some wires, the hassle should be kept to a minimum as all you need to perform is a bit of cable management.
Subscribe to our Newsletter