Best Sony Cameras
In a Hurry? Editors choice: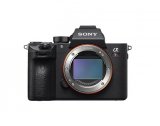 Test Winner: A7R III

Throughout the last several decades, Sony has made their presence felt across several different platforms and mediums and really stapled their name to
technological
devices. Of course, they may be best-known for their PlayStation video game consoles but they happen to flourish in another technology, as well. Clearly, this is alluding to digital
cameras
and whether you are talking about pro-grade models or simple
compact
and affordable options, the global juggernaut known as Sony makes them all.
Standout Picks
Criteria Used for Evaluation
Top 10 Picks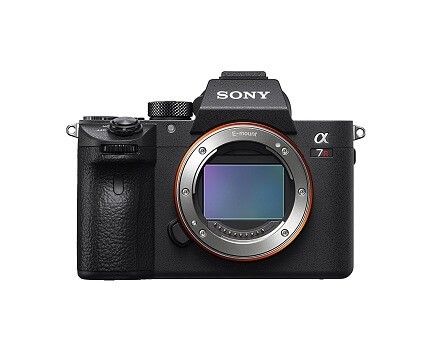 To say the A7R III Mirrorless Camera is a beast is a vast understatement. Its technical specifications are utterly marveling and when it comes to quality, this delivers.
Read more
Accuracy
-Image Quality
To ensure the best photos possible, the A7R III utilizes a high-resolution, 42.4-megapixel Exmor R CMOS image sensor. In addition, it uses a gapless on-chip lens design for enhanced efficiency.
-Video Quality
This indeed offers 4K video across the full width of the full-frame sensor. But, you can also shoot Full HD (which is 1920 x 1080) video at an insane 120 frames per second.
Design Features
While the new front-end LSI essentially doubles the readout speed of the sensor, the five-axis image stabilization system has been fine-tuned to deliver enhanced quality.
Durability
Not only does the built-in high-capacity battery sport around double the capacity as other models, but the Xtra Fine LCD display also allows you to easily see what you are capturing. This camera is built to last for a long time with proper care.
Wireless Connectivity
Thanks to the built-in wireless LAN and NFC compatibility, this is equipped for digital transfers and access.
Overall
It is difficult to summarize the A7R III as there is so much to like about it. However, the best way would be to explain it as a pro-ready model that will probably be too much for casual users.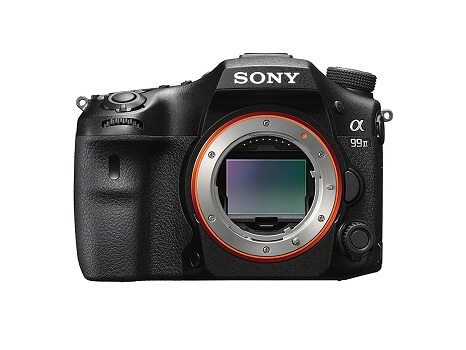 In terms of quality, the A99II is nearly identical to the previous model. Deciding which model is best is honestly a tossup as the A99II also sports the goods that professional photographers look for.
Read more
Accuracy
-Image Quality
As with the last model, the Exmor R CMOS sensor that is equipped produces stunning images with its 42.4 megapixels. Plus, its advanced front-end LSI enables continuous shooting at impressive speeds.
-Video Quality
If the image quality is impressive, it may only be outdone by the video quality. Even when not shooting in 4K, which can be done at 100 megabits per second, it can shoot Full HD videos at 120 frames per second.
Design Features
What adds to the already impressive image sensor is the five-axis image stabilization system and also the ability to shoot RAW image files. This combination adds even more quality.
Durability
The A99II is able to combine a durable body that is both rugged and lightweight. Plus, there is adequate sealing around the main buttons and ports to create a dust and moisture-resistant core.
Wireless Connectivity
To make the file transfer system even easier, this supports both Wi-Fi and NFC pairing.
Overall
Are you beginning to see why this is a tossup? You really can't go wrong with either of the top two models here and perhaps the only aspect the A99II falls short in is its battery life.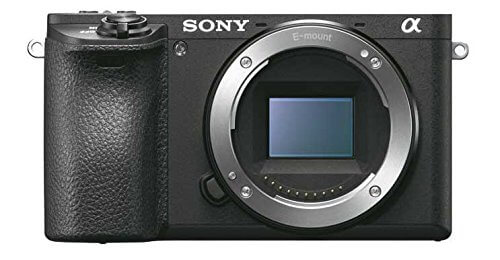 This is another mirrorless model from Sony and while it is not designed with quite as advanced an image sensor as the previous two, it supports the RAW format and can shoot 4K video.
Read more
Accuracy
-Image Quality
To boost the light collection efficiency of the Alpha A6500, it has been designed with an APS-C Exmor CMOS sensor with enhanced circuit processing. Also, the sensor shoots at 24.2 megapixels.
-Video Quality
For the A6500, video shooting may be the way to go. The produced images are spectacular but this is another model that can either shoot 4K videos or Full HD videos at 120 frames per second.
Design Features
Thanks to the 4D focus system integrated into the A6500, it can lock on a target in as little as 0.05 seconds. In addition, the OLED electronic viewfinder can deliver continuous shooting at 11 frames per second.
Durability
As with some of Sony's other models, this also sports a rugged magnesium alloy body for durability. Plus, its main buttons, doors, and ports are sealed for protection.
Wireless Connectivity
All you need to do is install the PlayMemories Mobile app onto your NFC-enabled Android device and then you can wirelessly transfer your videos and images.
Overall
It is tough to find legitimate gripes with the A6500 but you could say that its awkwardness can take a while to get accustomed too. But, in terms of its specifications, its right up there with the best.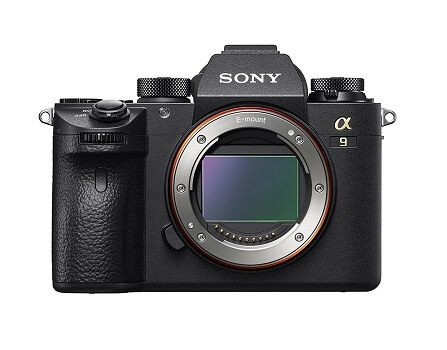 Let's just say that the price tag of this next model will probably scare 90 percent of you away. That is fair as, to be honest, the A9 is not an ideal camera for casual users as it is simply too advanced.
Read more
Accuracy
-Image Quality
The A9 actually integrated the very first full-frame stacked CMOS sensor. Outside of its 24.2-megapixel capabilities, it combines with the refined BIONZ X image processing engine.
-Video Quality
As a video recorder, the A9 is as amazing as it gets. Again, if you do not feel the need to record in 4K video, even though this can, you can opt for Full HD at 120 frames per second.
Design Features
On the back of the camera, there is a joystick that allows you to shift the focus within the frame. Also, the A9 sports several updated and new focus functions for more efficient focusing.
Durability
The top, front, and rear covers (in addition to the internal frame) are comprised of magnesium alloy. Not only does this enhance the A9's durability but it also does not add unnecessary weight.
Wireless Connectivity
While this does have wireless LAN capabilities, there is also an Ethernet terminal that allows you to transfer your files via a wired LAN connection (for enhanced speed).
Overall
It is easy to see why this can be as expensive as some used automobiles, is it not? Understandably, not all of you will be willing to chunk over so much cash. As such, consider this a splurge purchase.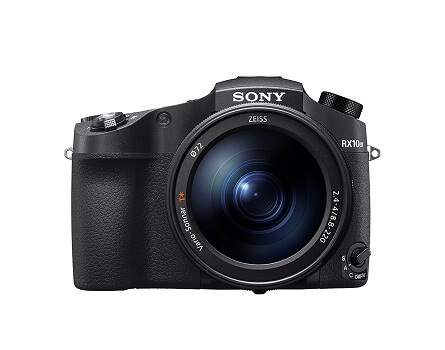 Now, we reach a stretch where the Cyber-Shot series is going to get a lot of attention. It is one of Sony's better model lineups but perhaps none of them shine brighter than the RX10 IV.
Read more
Accuracy
-Image Quality
The RX10 IV uses a front-end LSI and a BIONZ X processing engine to produce high-quality 20.1-megapixel images.
-Video Quality
When shooting 4K video, you can do so at up to 30 frames per second. But, when dropping down to Full HD, the frames per second jump up to 120.
Design Features
The autofocus acquisition speed of the RX10 IV is lightning quick, at 0.03 seconds. Plus, the sensor also sports image stabilization and a maximum aperture of F2.4-F4.0.
You need to charge the battery in this camera via a USB port. When fully charged, it is usually good for around 400 shots (with the rear LCD) and around 75 minutes of video (depending on settings).
Durability
This camera has a great hand feel and reviewers say they feel very comfortable and confident with it. It is made from strong materials, like all Sony cameras and is built to last.
Wireless Connectivity
As this model integrates NFC, Bluetooth, and Wi-Fi technologies, it can pair up with any device you can imagine. This makes the file transfer process much easier.
Overall
The RX10 IV is an impressive device, is it not? Truth be told, with its 4K video, 0.03-second autofocus speed, and large maximum aperture, it can compete with practically any model in the world.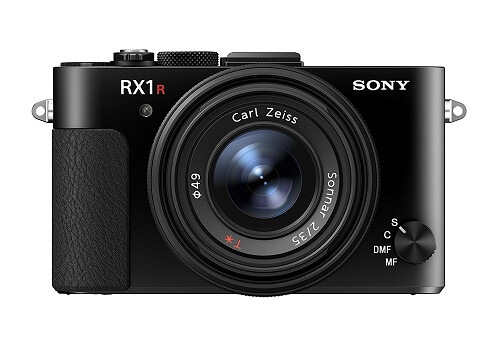 The Cyber-Shot DSC-RX1 RII sports one of the most impressive image sensors in the world. Yet, a few limitations, such as no 4K video or image stabilization, prevent this from ascending any higher.
Read more
Accuracy
-Image Quality
With the use of a powerful BIONZ X processing engine and a back-illuminated 42.4-megapixel sensor, the images produced by this camera are nothing short of stellar.
-Video Quality
Despite the amazing image sensor, the DSC-RX1 RII is not outfitted to shoot 4K video. With that said, it can shoot Full HD videos at 50 megabits per second.
Design Features
Even though this does lack image stabilization, it can shoot in uncompressed RAW formats. Additionally, this sports the world's first optical variable low pass filter.
Thanks to the three-inch display, that can swivel up to 109 degrees up and up to 41 degrees down, you can easily see what you are shooting and it is easy to record in a crowd of people.
Durability
This camera is a bit heavier than others on our list and is constructed from durable materials. There is also a textured grip on one side of the camera to keep it from slipping out of your hands.
Wireless Connectivity
In conjunction with the free to use PlayMemories Mobile app, you can use the built-in Wi-Fi to sync this device to any compatible iOS or Android smartphone.
Overall
Sony giveth and they taketh away with this specific Cyber-Shot. On one hand, its 42.4 generated megapixels is amazing. Yet, the lack of image stabilization hurts in the long run.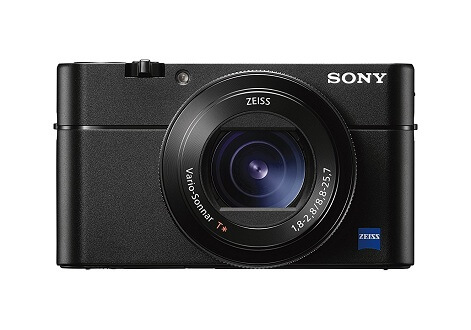 As compared to some of their other models, the DSC-RX100 is one of the more affordable options from Sony. At least, affordable in the sense that it can still deliver professional-type quality.
Read more
Accuracy
-Image Quality
The large one-inch stacked back Exmor RS image sensor enhances speed and efficiency. Also, it sports 20.1 megapixels which is pretty good, all things considered.
-Video Quality
Unlike the previous Cyber-Shot model, the DCS-RX100 can shoot ultra high-definition, 4K video. Plus, it has direct pixel readout and no binning of the pixels.
Design Features
Integrated into this model is one of the most advanced autofocus systems on the market. Adding on to this is the OLED Tru-Finder viewfinder, which ensures excellent playback functionality.
Durability
If you wanted to perform some underwater shooting, you can invest in an underwater housing unit. As for the screen, it measures three inches and can be rotated in multiple angles.
Wireless Connectivity
As with most other units on this list, this will work with the PlayMemories Mobile app. Thanks to the built-in NFC pairing support and Wi-Fi, it can sync with your compatible smartphone.
Overall
It is great that a camera at this price range shoots 4K video, even though it is still far from cheap. Plus, with its advanced autofocus system, you do not have to spend costly time waiting for the system to buffer.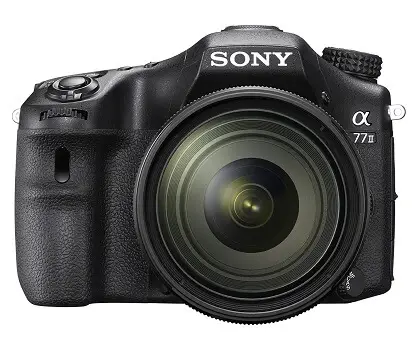 A few notable features that stand out when you first assess the A77II are its incredible build quality and advanced image processing engine. Then again, it does lack 4K video and is limited to just 60 frames per second.
Read more
Accuracy
-Image Quality
Sony integrated a plethora of their cutting-edge technologies into their A77II and the result could not be any sweeter. Headlining this is the gapless on-chip lens structure and the 24.3-megapixel sensor.
-Video Quality
At Full HD, which again is 1920 x 1080, you can capture video with your choice of the frame rate. But, know that the max you can achieve is 60 frames per second.
Design Features
Thanks to the use of SteadyShot image stabilization, the A77II will adjust for user motion. Plus, with its wide sensitivity range, it can handle faster shutter speeds.
Durability
The A77II is yet another Sony camera that is made with a magnesium alloy body and weather-resistant. The latter is thanks to the sealing around the main buttons and ports.
Wireless Connectivity
With the simple touch of the screen, you can transfer your files from the A77II to your compatible NFC device. Of course, it also supports Wi-Fi technology.
Overall
At this point in the list, the impressive models are not slowing down. To admit that the A77II is the eighth best digital camera that Sony has manifested says it all, really.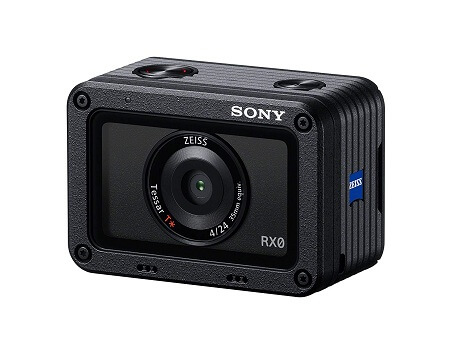 Without a shadow of a doubt, the DSC-RXO stands out on this list due to its compact size alone. Now, it is actually not an action camera as it is targeted more for professional (or semi-professional) users.
Read more
Accuracy
-Image Quality
For a compact camera, it becomes apparent with its Exmor RS image sensor and DRAM chip that it can still deliver exceptional image quality.
-Video Quality
While you can record 4K video, you will need an external recorder for it to be possible. But, the DSC-RXO can naturally record Full HD at either 20, 50, or 100 frames per second.
Design Features
With the integrated super slow motion7, you can record at frame rates up to 1000 per second. Imagine the type of content that you could create with that.
Durability
In addition to its compact nature, this is also waterproof down to 33 feet. Furthermore, its extra rigid body is shockproof for drops up to 6.5 feet in height.
Wireless Connectivity
Both Wi-Fi and Bluetooth technology are built into this model and because of this, you can control it through your smartphone or tablet.
Overall
Do not be fooled; this is not like a GoPro. While it sports the compact nature of one, its technical specifications can rival full-fledged digital cameras which is beyond impressive.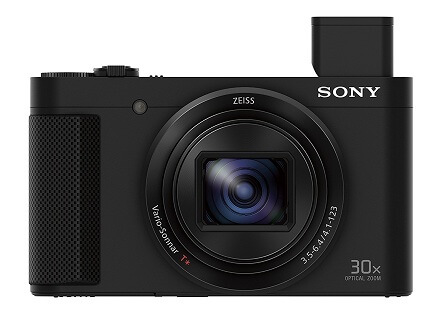 For some of you, we have finally come to a model that may intrigue you. This is because the DSC-HX80 is not going to cost you an arm and a leg. While it can't quite compete with the top-end models, it is more than suitable for casual users.
Read more
Accuracy
-Image Quality
Combining its BIONZ X image processor and 18.2-megapixel Exmor R CMOS image sensor, the DSC-HX80 is able to deliver fantastic photos for the price point.
-Video Quality
While this can't shoot 4K content, which should not be much of a surprise, it can record Full HD videos at 60 frames per second (which is still impressive).
Design Features
For improved picture quality, this does have a built-in five-axis image stabilization system. Plus, its OLED Tru-Finder allows you to view every scene in rich detail. Because the Xtra Fine LCD display of this unit can rotate 180 degrees, it is made easier to take and record content of yourself.
Durability
This camera is strong but less than others. It is not water resistant nor shockproof.
Wireless Connectivity
Even at an affordable price, this does sport both Wi-Fi and NFC connectivity. Transferring your content has never been easier.
Overall
At the end of the day, it would not be a surprise if this ended up being the most popular model on this list. Not everyone is looking to spend thousands of dollars on a camera, after all.

Subscribe to our Newsletter