Best Portable Air Conditioners
last updated:
Feb 14, 2020
Sweating outside of the sauna is just not ideal. Modern technology has blessed us with the invention of portable air conditioning. There are several types of air conditioners and ways to cool your homes and various other facilities. The simplest of which is a fan. But as we all know, that doesn't always cut it. Of course, you also have central air which is convenient for larger homes during hot, summer days. But, if you are lucky enough to live in a moderate climate, a central unit might be more than you need. Another option is a window unit. However, these are often noisy and are absolutely not portable. If you are looking for an alternative, or are intrigued by an air conditioner that you can actually transfer around from location to location, a portable air conditioning unit will do the trick. Check out our top picks below.
In a Hurry? The test winner after 15 hrs of research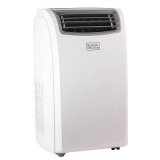 Black + Decker
Why is it better?
Has environmentally-friendly refrigerant
Features a slide-out filter that is easily washed
Comes equipped with rolling casters and carrying handles
In a
Hurry? Editors choice: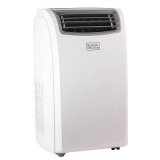 Test Winner: Black + Decker

16
Researched Sources
1.8k
Reviews Considered
15
Hours Researching
17
Products Evaluated
Effectiveness
Features
Versatility
Ease of Use
By Default
Top Ten Portable Air Conditioners
Criteria Used for Evaluation

Effectiveness
No matter the specific type of air conditioning unit that you are pursuing, each variation is designed to cool down an area. As such, an incompetence at doing so is going to render it practically useless. Clearly, you do not want that and to avoid it, you need to assess three main areas of the design. Firstly, is whether you want a single or dual-hose exhaust. A dual-hose exhaust is pretty much the recommended choice nine times out of ten because it uses a second hose to transfer the warm air outside of your home. The result is an efficient exchange of air which leads to quicker cooling times and the elimination of negative air pressure. But, single-hose units can be easier to move around and will be suitable for smaller rooms.
Next, is the amount of square footage that the air conditioner is rated to cover. Each unit will have a BTU-rating, which stands for British Thermal Unit and is used to measure thermal heat energy. Basically, the higher the number the more area it the unit will cover. As a point of reference, 5000 to 9000 BTUs will cover around 150 to 400 square feet. Once you get past that, you can start cooling areas of 500, 600, 700 square feet, etc.

Features
Do not be confused, you do not need to be knowledgeable of software programming to operate this type of machine. With that being said, most of them will provide various features that can be altered and programmed. All in the meanwhile, typically, allowing you to do so with an external remote or on more rare occasions, via wi-fi. As an example, most portable air conditioning units will come programmed with the capabilities of multiple fan speeds, multiple temperatures, and sometimes a 24-hour timer. The fan speeds and temperature are fairly self-explanatory, but the 24-hour timer may be a little unfamiliar to you. This neat and convenient design feature allows you to control how long you want the unit to run.
All these features are nice and dandy, and most of the time a remote control will be included that allows you to alter them from a distance, but what happens if you want to control the unit when you are not home? Not all will have the capability, but this is where wi-fi technology comes into play. If it is a priority for you, some models will work in conjunction with a smart device (such as your smartphone). Thus, allowing you to program it away from home.

Versatility
One of the biggest benefits of most portable air conditioners has nothing to do with their ability to cool a specific area. As you noticed throughout this list, several comes equipped with multiple uses. Think of them as an all-in-one machine and most of them, can also be utilized as both a stand-alone fan and dehumidifier. In rarer instances, you may also see them capable of heating your room in the winter. Why is this important to you? Well, in times where the weather outside is rather mild and not dreadfully hot, circulating the air without the use of refrigerant could be a feasible option. If the unit can work solely as a fan, this can be achieved.
But, other days the humidity will be at an all-time high and that is where a dehumidifier comes in handy. Each unit will have different capabilities (in terms of the power) but no matter, a dehumidifier is designed to remove excess moisture from the air. Lastly, to top off the all-in-one package, you can aim for a model that provides heating as well as cooling. If so, the BTU-rating (while possibly different) will also apply.

Ease of Use
Many may believe that because these units are portable, they can be taken and used anywhere. Well, there is some truth in that but that is not the whole story. Because it is an air conditioner, you still need to vent the unit to a window (or in some cases a drop ceiling or through a wall). Thankfully, most manufacturers will include a window kit for you to use. Usually, not always, they will also provide you with the necessary hose/hoses you need. The included manual should direct you on how to install and most of the time, it is very easy. But, because you need to adjust the window kit to the length of your window, it is important to keep in mind if it will properly fit in your windows.
Also, when maintenance needs to be handled, such as cleaning the filter and removing the water extracted from the dehumidifier, you want it to be as user-friendly as possible. An easy draining solution (plus self-evaporative technology which lessens the need for drainage) and easy-to-access filters will make your life much easier.
Expert Interviews & Opinions
Most Important Criteria
(According to our experts opinion)
Experts Opinion
Editors Opinion
Users Opinion
By Default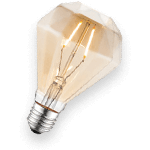 Size Limits
Are portable air conditioners suitable for cooling your entire home? No, you are looking for central air units in this case. Instead, they are designed to cool specifically-sized rooms and can be easily moved due to their design. Thus, making them ideal if you can't afford central air or an air conditioner for each room.
Other Factors to Consider

Portability
Portability is the name of the game for these types of air conditioners and oftentimes, this is why people appeal to them, to begin with. After all, it is not as if they are "better" than other units. But, their portability gives them a clear edge. As opposed to window units that are not easily transported, most portable air conditioners come equipped with caster wheels and sometimes even handles on the side.
About the only areas you need to be concerned with are excess weight and how well the casters roll. If you have an all-carpet home or intend to use the unit on a carpeted floor, ensure they roll decently through all the fibers present in a carpet.
Frequently Asked Questions
q:

Can You Lengthen the Exhaust Hose?

a:

There is no way to get around it, you need an exhaust hose to work a portable air conditioner. However, the length of the included hose may not be suitable for you. Question is, can you lengthen it? Perhaps, this should be changed to, should you? The truth is, no you should not as if you do so and something happens to your unit, it will probably void the warranty. As such, if you desire a longer hose then visit your local hardware store to see if they have a more suitable option.

Chances are, they will have a longer exhaust hose that you can use. However, try to avoid hose lengths that exceed 12 feet as you do not want your unit to overheat. Again, doing so will probably rid the warranty.
q:

How Do Window Kits Work?

a:

The set-up and installation process was briefly addressed but it is possible that something has been weighing on your mind. Does it have anything to do with the window kits? You may be concerned if you know how to use one but do not worry, it is very simple. Window kits are designed to fit a wide range of up and down and slider windows. All you need to do is simply place the kit inside your window, adjusting it according to the width of your window. From there, simply close the window against the kit. Finally, the exhaust hose will fit inside of a small pre-cut hole in the window kit.

It truly is as simple as that; but, if you do happen to have excess room on the sides because the kit is not wide enough, you can purchase Plexiglass or Styrofoam to fill the voids.
q:

Can You Discharge Hot Air Out of a Sliding Glass Door or Window?

a:

Most of the time, it will be the simplest for you to discharge the hot air (from the air conditioning unit) out of the window types that were previously alluded to. However, maybe this will not work for you and the only feasible solution is for you to do so out of a sliding glass door or window. Can you? Yes, but it is not as simple as venting through a standard window. Because a sliding glass door or window will be taller and wider than a traditional window, this may require more than one window kit to work adequately.

Simply buy an additional window kit and then secure the two together with some screws. This will allow you to cover a wider area and again, you can use Styrofoam or even Plywood to insulate the remaining open areas.
q:

How Do You Properly Store a Portable Air Conditioner in the Winter?

a:

While this is not going to apply if you invest in a portable air conditioner that has heating capabilities, those that do not will need to be stored away for the winter. When doing so, ensure that you follow these basic steps and procedures. Firstly, ensure that all the water that has been built-up is drained out. Then, run it in its fan-only mode for around 12 hours to ensure that it is completely dry. After all, you do not want mold or mildew forming. Also, be sure to clean and re-install the air filter and disconnect all the hoses from the unit itself.

Now that all this is taken care of, if you kept the storage box it came with, place it back inside. If not, store it in a dry location and always make sure to leave it standing upright. As for the remote control, you may consider taking the batteries out in case they begin self-discharging.
q:

Do Portable Air Conditioners Require Special Electrical Connections?

a:

One design aspect that has not been addressed yet is the requirements, in terms of electricity, that portable air conditioners possess. The reason for this is nine times out of ten, they will work with a standard household voltage power of 115/120. Also, most of them will not require special wiring or outlets of any kind. That being said, this does not signify that these units do not require a ton of electricity. Especially dual-exhaust hose systems, they can easily overload a circuit if you have too much electricity running on the same circuit.

If you put two and two together, then, you may gather the conclusion that higher-end units (with 14,000 BTU or higher) may actually require a special outlet. If you ever have any questions or concerns about this, reference the product description of your particular unit.
q:

What Happens to the Moisture that is Pulled from the Air?

a:

You know why most portable air conditioners have a dehumidifier and what they do, but what exactly happens to the moisture that is pulled from the air? This is where self-evaporative technology comes into play; which most units will have. What happens is this technology will evaporate all the moisture that has been collected and it will exhaust it out of the back of the air conditioner. Thus, you will never have to deal with it. Of course, "never" can't be used literally in this case. In times where the humidity is excessively high, it may not expose of all the water and some may begin to collect in the reservoir. Hence, not making the technology foolproof. However, this "leftover" moisture, if you want to call it that, can be manually drained out.
Subscribe to our Newsletter