Best Mountain Bike Pedals
last updated:
Feb 07, 2020
When it comes to mountain biking, there are a number of essentials that you need to enjoy this sport to the fullest potential. First, you're going to need a mountain bike helmet for protection, and second, you're going to need a quality mountain bike.
Once you've got those two taken care of, the next step is to choose the best mountain bike pedals that work perfectly for you. This comprehensive list will get you pedaling in the right direction.
This is the best product on our list that is currently in stock:

VP Components Vice Platform
Why is it better?
Easy to install with hex keys
Durable aluminum body
Solid grip, even when wet
Fully rebuildable
In a
Hurry? Editors choice:

Test Winner: VP Components Vice Platform

13
Researched Sources
1,213
Reviews Considered
8
Hours Researching
10
Products Evaluated
Features
Size
Durability
By Default
Criteria Used for Evaluation


Features
Grip
When it comes to the best mountain bike pedals, the grip can be a bit of a double-edged sword. The grip of a pedal is its ability to be held firmly by the biker during pedaling. If a pedal doesn't have enough grip, the cyclist may have trouble controlling the pedals and the bike overall. However, if the grip is too tight, releasing the pedal in times of an emergency may become difficult.
The best pedals for mountain bike presented here offer a very good balance between the ability to grip firmly and the need to release quickly as the situation warrants.
Platform style pedals offer a bit easier for release since you just have to lift your foot. However, they also offer less responsiveness when it comes to pedaling than the clipless variety. The clipless style of pedal, however, such as the Crank Brothers Eggbeater 3 offers superior gripping power and control, but require that the cyclist remove their foot at a particular angle for releasing the grip. While more advanced cyclists can do this with ease, a beginner may have a bit of trouble with the process at first.
Protection from Impact
Believe it or not, these pedals can be your first line of defense against injury while on the mountain trail. Rocks, mud and other debris can easily be thrown up into the air around your feet and ankles, leading to scrapes scratches and even things being embedded into the skin.
In addition to allowing you to move the bicycle forward, the best mtb pedals also offer a bit of shielding for your feet while you're moving. Simply put, the larger the pedal is, the more surface area is available for rocks and debris to hit. This means that the pedal can be used to deflect dangerous debris away from your feet and ankles as you ride.
Clipless vs. Platform vs. Combo
There are essentially three different types of mountain bike pedals available on the market today. The first is what is called platform pedals, and they're most akin to the square or rectangle pedals that are often seen on children's bikes. You simply place your foot on the pedal, push down and repeat once it comes into position again. They're simple, straightforward and easy to use.
Clipless pedals get their name from the fact that unlike older styles of mountain biking pedals, which "clipped" onto the shoe, these pedals actually fit into specialized mountain biking shoes in a tongue and groove manner of speaking. They offer much better grip and control than platform pedals, but removing or lifting the feet quickly off the pedal can take a bit of practice, especially for a beginner.
Combo pedals, or sometimes called hybrid pedals are pedals that feature characteristics of both the platform and clipless pedals which are used for hybrid bikes. They often feature a much wider platform than clipless pedals, but most often have the gripping features of a clipless pedal, although to a lesser extent.


Size
Another thing to consider when finding the best mountain bike pedals for your use is their overall thickness. A thicker pedal usually means that more material is being used, which means a heavier pedal. A heavy pedal isn't something that you want.
Think of it this way; each time your foot pushes down or lifts up while you are pedaling, you're either pushing down or lifting up the pedal itself. While it's true that the rotational force does add some extra power, your feet and legs are doing most of the work. That's part of what makes mountain biking such great exercise. However, if the pedal itself is on the heavier side, which usually happens when it's, thicker overall, it can put some unnecessary strain on your body.
Thankfully, modern lightweight mountain bike pedals are often made with more lightweight material and feature a much thinner, more compact design overall. The list presented here provides quite a few examples of where thinner, yet stronger materials made it possible to make a lighter and easier to use a pedal that was still durable enough to withstand the rigors of mountain biking.


Durability
Everything that is manufactured will eventually break. It's just the nature of the beast. However, the durability of the best mountain bike pedals will often play a factor in how soon or how often a pedal needs to be repaired or replaced. Durability, in turn, is often dictated by the overall workmanship, materials used, and by the overall design.
For the most part, the pedals on this list are well made and have every ability to last through many seasons depending on the frequency and severity of the mountain biking. These pedals were shown to use quality materials, and feature quite a few design characteristics that help to prevent significant damage during use.
Expert Interviews & Opinions
Most Important Criteria
(According to our experts opinion)
Experts Opinion
Editors Opinion
Users Opinion
By Default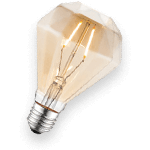 Clipless, not clueless
Switching to clipless pedals can feel daunting at first. To avoid looking like a fool, it's best to practice attaching and disengaging from the pedals in a stationary position until you get the hang of it. However, after you figure out how the pedals work, you will be able to improve your speed, efficiency, and comfort.
Exercise
While mountain biking may be your main form of exercise, it is also important to exercise certain muscles off of the bike. Your glutes, for example, are a powerhouse and doing squats or lunges can help to make them stronger and create a stronger stride.
Pins
The more pins that a pedal has, the better grip it will give you. If you intend to bike at high speeds, this is perfect for you. However, one thing to remember is that they can be dangerous if you slip as well. Another thing to look into is if the pins are replaceable. If you ride on rocky terrain, they will eventually be ground down and need to be replaced.
Other Factors to Consider


Terrain
While you can't predict every single type of area that you'll ride through on your mountain bike, sometimes having a general idea will make choosing mountain bike pedals to be a bit easier. If you expect to be traveling over rougher terrain, where things such as bunny hopping between rocks or places where sharp turns and changes in position are needed, a clipless bike pedal might be more beneficial. The reason is that the clipless bike pedals offer greater overall control and a smaller overall footprint than a platform or even combo pedals. Since you don't have to concentrate on keeping your feet on the pedals, you can concentrate on things such as balance, use of your body weight, and the relationship between shifting, turning, and be pedaling to get the job done.
However, if the trails you like to follow consist mainly of wider paths with more loose debris and gravel, and areas of steep descent followed by flat areas, a pedal that allows you to quickly release if necessary may be a better choice overall. A platform or combo type of pedal would probably be your best bet in those types of situations.


Ease of Use
Another thing to consider when purchasing a new set of mountain bike pedals is your overall experience when it comes to mountain biking. While using pedals on a mountain bike might seem simple enough, both clipless and combo pedals are a bit more complicated to use than platform pedals.
Unlike platform pedals, which allow you to simply lift your foot off the pedal when necessary, both clipless and combo pedals only allow the foot to be released with certain motions, such as tilt or turn of the ankle, or a lifting of the toe area. This allows the specially designed shoes to release the part of the pedal that they are gripping. While it's not exactly hard to do while you're pedaling like mad, it does take a bit of practice and experience to do it well.
Frequently Asked Questions
q:

How often should I replace my mountain bike pedals?

a:

There really isn't anyone answers to this question such as "after three years, buy a new set". Rather, when you replace your mountain bike pedals depends on a number of factors. First, consider the overall wear and tear on the pedals themselves. Can they still turn freely? Do the retention mechanisms on the clipless pedals still work? Is the plastic on the platform still able to provide a grip? Are the bearings in good condition?

If any of the answers to those questions is a "no" or "I'm not sure" it is probably time to consider replacing the pedals on your affordable mountain bike.
q:

What type of other equipment do I need?

a:

When it comes to mountain bike riding, there are a few essential things to have, a few nice things to have, and a few luxuries that make the whole thing easier. First, you'll need a good mountain bike and a helmet. Those are the essentials. Next, it's nice to have a pair of gloves to help you grip the handlebars well when you get sweaty, a pair of sunglasses with protective lenses to protect your eyes from debris, a water bottle or hydration pack, a small first aid pack, and repair items such as a pump, spare tube or patch kit, and a cycling multi-tool to change out your pedals, tires, gears and other mountain bike accessories as needed.

After those items are present and accounted for, most avid cyclists also consider clothing and shoes that are specifically designed for mountain biking. The clothes are often lightweight and relatively form-fitting and made from moisture-wicking materials. Shoes, depending on whether you use clipless or platform pedals may also be specifically designed for gripping purposes. And of course, depending on when you're riding, things such as a detachable headlight, taillight, and an emergency whistle might be beneficial as well.
q:

What's the difference between platform and clipless pedals?

a:

When choosing pedals, you want to first determine what type is best for you. Most entry-level mountain bikes will have platform pedals. They're ideal for beginners, as they don't require special shoes; any sturdy shoes with a flat bottom will work. It's also easier to get off of the bike if necessary, which is great for beginners, as well as downhill riding and dirt jumping. They're also typically less expensive than clipless pedals, at least for entry-level models.

Clipless pedals feature a special cleat that is then attached to a shoe specifically designed for mountain biking, providing a true connection between foot and pedal. It can take beginners a bit of time to get used to clipless pedals, but they do come with their advantages. The connection can improve handling on rougher terrain and bumpy descents. They also have a smaller overall size and are typically lighter in weight than similar-quality platform pedals.
q:

What do float and tension mean in regards to clipless pedals?

a:

As stated above, clipless pedals use special cleats and shoes to hold your foot in place on the pedal. "Float" refers to how much your foot can move while clipped into the pedal. This is important when it comes to rough terrain and areas where precise footwork is necessary. Float is typically an angle from 0 to 15 degrees, and the exact amount of float will depend on the specific cleat.

Clipless pedals involve specific ways of detaching them, the most common being to pivot on the ball of your foot so you can twist your heel outwards. "Tension" refers to the amount of resistance needed to do this. The angle of release is also important, as it determines on what plane your foot with disengage from the pedal. These are both crucial in regards to how quickly you can unclip your foot from the pedal, so take these factors into consideration as well.
Subscribe to our Newsletter