Best Hybrid Bicycles
last updated:
Feb 07, 2020
If you are an avid cyclist then you most likely enjoy a variety of different terrains to ride on. Maybe you love the thrill of road bicycling, or maybe the endurance needed for mountain biking, or maybe you enjoy putting in the miles touring, no matter what you enjoy doing most of the time you need a different bicycle for each terrain as each is built to help you perform your best. But that can get quite expensive if you need a different bicycle for each terrain, right? That is where a hybrid bicycle comes into play - it is a single bicycle that is built to handle all terrains, no matter where you feel like biking that day. Check out our expert guide on the best hybrid bikes.
This is the best product on our list that is currently in stock: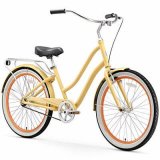 SixThreeZero EVRYjourney
Why is it better?
Stylish
Comfortable
Low center of gravity
In a
Hurry? Editors choice: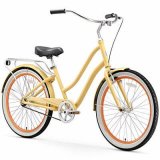 Test Winner: SixThreeZero EVRYjourney

14
Researched Sources
13k
Reviews Considered
16
Hours Researching
15
Products Evaluated
Ride
Motion Control
Shock Absorption
Use
By Default
Criteria Used for Evaluation


Ride
When it comes to cycling, the size of the wheel rims and the overall thickness of the tires can play an important part in how comfortable the bike is to use, and the efficiency and speed of the ride overall. Simply put, wider and larger tires and rims often mean a more cushioned and comfortable ride if perhaps a slightly slower one. A thinner tire, but one that has a larger diameter for the rim will often help the rider to cover more distance at a faster rate. In comparison, a thicker tire will often provide more traction overall and allow for a more nuanced ride.
For the most part, hybrid bike tires range in the same sizes seen in most street bikes when it comes to wheel diameter but tend to be slightly thicker or wider when it comes to the size of the rim itself. The idea is to marry the best of both worlds – street biking and mountain biking to make a bicycle that is both comfortable and versatile.


Motion Control
Most hybrid bikes have the ability to shift between gears. The number of gears can vary widely, usually somewhere between one and twenty-seven gears, although there have been some with more than even that. The best hybrid bikes, not surprisingly are designed with a few basic ideas in mind when it comes to gear shifting. First, it needs to be easy to do. Most people who make use of a hybrid travel through a wide range of riding environments, so having a gear that shifts easily, often with a single hand is a great way to reduce the amount of stress overall while riding. Secondly, the actual shifting of the gears should be smooth overall. The last thing you need is to have a jarring sensation in your knees or hips because the shifting mechanism of your hybrid bike is malfunctioning.
Thankfully, many of the gear mechanisms presented here in these hybrid bikes have been designed for both ease of use and smooth operation. After all, these hybrid bikes are meant to be a good choice for many different environments and riding styles.


Shock Absorption
For the most part, the suspension systems on hybrid bikes are divided into two main categories. These bikes either have no suspension or front suspension. Depending on your riding style, there are advantages to both of them. As expected, a bicycle with front suspension will often provide a bit more cushioning and protection against the jarring motion that can sometimes happen during a bike ride. However, they can make the bike a bit heavier overall. And while those hybrid bikes created without suspension are lighter and can often travel somewhat faster, they aren't as always as comfortable as they could be.


Use
And finally, it's important to take a look at the overall riding performance of the hybrid bike. This can be a difficult characteristic to quantify, since how well a bicycle performs depends on a great number of factors including construction, the condition of the bike, the rider, and of course the riding environment. However, by taking into account all the previously listed factors, as well as the overall hybrid bike construction, we can safely determine what the overall riding conditions could potentially be like for the average consumer.
Expert Interviews & Opinions
Most Important Criteria
(According to our experts opinion)
Experts Opinion
Editors Opinion
Users Opinion
By Default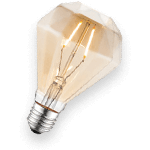 Match Your Bicycle to Your Riding Style
Another factor to consider when purchasing a hybrid bike is the type and frequency of your riding habits. How often you ride, and the reason you ride, can dictate the style of hybrid bike that is going to be best suited for your needs overall. For example, if you only see yourself riding around town to run your weekend errands, or to go on the occasional ride through a park, a hybrid that is a bit more sturdy and designed for comfort would probably be a better choice for you. Of course, if you're going to be using your hybrid bike for your daily commute, or if you're thinking about hitting the off-road trails with more frequency, a bike that is lighter in weight and more responsive might be the best way to go.
Other Factors to Consider


Features
In truth, there are quite a few different types of braking systems that are well suited for use on a hybrid bike, and each has its relative advantages and disadvantages. For the most part braking systems on hybrid bikes can be divided into a number of different types. The first, and perhaps the most common is referred to as disc brakes. These brakes use the application of friction and pressure from two discs on the rims of the tires to slow the bike down. Disc brakes are predictable and offer great braking power regardless of the conditions. However, they do wear through relatively quickly with frequent use and needs to be replaced regularly as part of your hybrid bike maintenance plan. The second type of brake often seen on hybrid bikes is often called direct pull brakes, or V-brakes after the Shimatrademarkark version used in many cases. Instead of applying direct pressure as disc brakes do, the direct pull brakes use a series of levers and cables to squeeze the brake pads onto the bike rim to prevent movement. The nice thing about V-brakes versus discs brakes is that since there is really no significant room between the tire and the v-brake pad, they can be used in poor and mucky conditions, where disc brakes may jam up from time to time. On the flip side, they can be a bit more complicated to adjust.


Terrain
One of the great advantages of a hybrid bike is that it is specifically designed to be a great ride in a wide range of environments. It can easily handle the city street as well as an occasional ride through a park, or even an easy off-road mountain trail. However, you can still make the ride even more enjoyable by purchasing a hybrid bike that is more geared to the specific environment that you expect to encounter on a regular basis.
If you see yourself traveling through a more urban environment, where the terrain is somewhat uniform a hybrid bike that has front end suspension or a frame that flexes easily might be a good choice to help deal with the potential stress on your joints from dealing with curbs, concrete, and the occasional quick stop. Also, a lighter frame might make it easier to carry the bike onto buses, or up flights of stairs when needed.
However, if you see more off-roading in your future, you might want to consider a hybrid bike that allows for slightly wider tires, and a frame that offers a nice balance between stiffness and flex is a great overall choice.
Frequently Asked Questions
q:

What exactly is a hybrid bike?

a:

As the name implies, a hybrid bike is a bicycle that is designed to be used in both street cycling and off-road environments. It is designed for the person who wants or needs to use their bicycle in a wide range of environments including the urban street, a recreational park or even a few mountain trails. In a real sense, a hybrid bike is the "jack of all trades" in the cycling world. While it won't meet the specialized needs often found in those who are competitive racers or mountain bikers, for the average person a hybrid bike is more than enough.
q:

How do I know what size frame I need for my hybrid bike?

a:

Choosing the correct size frame for a hybrid bike isn't that much different from choosing a frame for a normal bike, or even a mountain bike. Essentially, you'll need to compare your height with the frame measurements and find one that will allow you to pedal, mount and dismount comfortably. The general rule of thumb is that when you straddle the bike, there should be about an inch between the top bar of the frame at its highest point and you. So, if you stand 5'10" tall, for example, you'll probably want a bike frame that is at least 19 inches tall or a large bike frame.
q:

Why should I buy a hybrid bike versus a regular street bike?

a:

While a hybrid bike may look very similar to the average street bike, there are a few differences that might make it a better choice for your overall needs as a cyclist. Street bikes or road bikes as they are sometimes called are designed specifically for use in a primarily urban environment, and they are often not designed for the cyclist's comfort, but rather for speed and durability. Think of it this way, a street or road bike is often used by a bicycle messenger, who needs to get their package to the destination quickly and with minimum effort. Those bikes rarely look like something that would be a good choice for a leisurely ride through the country.

Hybrid bicycles, on the other hand, are often designed for ease of use, comfort, and versatility. The handlebars are often placed in a way to promote a more comfortable posture, the bike often has been suspension overall, and the wheel rims can accommodate wider, more shock absorbing tires. They also often feature a more user-friendly gearing system and braking system as well.

Is a hybrid bike the best choice in all riding situations? Of course, it isn't. However, for most people, it is certainly a great option overall.
q:

Can anyone use a Hybrid bike?

a:

Cycling is one of those sports that can truly be enjoyed by nearly everyone. Not only that, there are plenty of versatile hybrid bikes out there to choose from, and they can provide hours of enjoyment or practical transportation as needed. If you're looking for the best hybrid bike for your needs, you might want to start your search with an example from this list. And as always, happy riding!
Subscribe to our Newsletter