Best Soundbar
last updated:
Feb 08, 2019
Once upon a time when television sets were these big box floor models, manufacturers were able to get some pretty serious speakers inside the cabinets. Today, most TV sets are incredibly thin, which means that there isn't going to be very much room in the unit to place a decent speaker. Soundbars are a great solution to this problem because they sport a very minimalist impression while still offering the user excellent audio. You aren't going to get the same depth from this device that you would a full-fledged surround set because the audio is only coming from one location, but you will be able to significantly enhance standard audio at a fairly minimal price point. In this guide, you will find some of the best soundbars on the market to get the best out of your impressive flat screen TV for those cold winter nights!
In a Hurry? The test winner after 5 hrs of research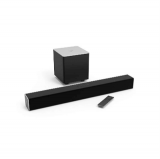 VIZIO 2.1
Why is it better?
Trusted brand
Can reach a volume of 95 decibels
Affordable
In a
Hurry? Editors choice: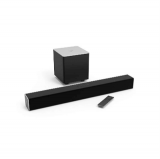 Test Winner: VIZIO 2.1

2
Researched Sources
17
Reviews Considered
5
Hours Researching
10
Products Evaluated
Brand
Connectivity
Ease of Use
Sound Quality
Value
By Default
Criteria Used for Evaluation


Brand
For the best audio, you are going to want to select a brand that has a year of research and experience under their belt.
The big names in this industry didn't get to where they are by accident. Companies such as Sony, Samsung, Yamaha, and Bose (as well as many others) are household names because they dedicate a lot of time and research into investing in the newest tech that creates the clearest audio with little distortion. Some of these companies got their start just as home television sets hit the scene, so they have years of changing as the tech evolves, and can better predict where to go next. This means that you are getting speakers that are evolving and changing the way we watch movies and TV shows changes and evolves. Products from these companies often come at a pretty steep price tag, which is why we made sure to select other affordable options, like that from TaoTronics. This company might not be able to compete with some of the big names, but their innovative designs and lower price points are going to be a big improvement over the base speakers that came with your television.


Connectivity
Most users will primarily use these devices for their television sets, but they can also be used for streaming music as well.
We wanted to select designs that offered either wireless or Bluetooth functions that would allow users to pair their phone, tablet, or laptop to this device so that they could use it to stream music if they decide to take a break from the television. Wireless options are typically preferred better over Bluetooth. With Bluetooth, the user typically has to stand within a few feet of the base unit, which can be frustrating and sometimes feels like it defeats the purpose of being wireless. Units that are listed to be wireless (rather than use Bluetooth) typically have a range that spans at least 100 feet. One thing that we really liked that some designs offered was a USB port situated somewhere on the front of the unit. When it comes to anything wireless, there can sometimes be issues with the two devices willingness to communicate. When this happens, users will at least have the option to plug their device into the USB port to stream their music.


Ease of Use
The end goal with selecting one of these units over complicated speaker packages have the simplicity of use.
The last thing that you want to contend with is a heavily wired installation process. The good news here is almost all of the designs out there on the market typically come with only two sets of cables. The first cable is to plug the unit into a power outlet, and the second cable is used to plug it directly into your television. If you can match up the colors red, white, and yellow into their corresponding jacks on the back of your television, you will have all of the skills that you will need to get this unit up and running. Plus, many styles come with kits that will allow you to mount it directly to your wall to make it your living room or family room look clean and tidy, while still delivering exceptional audio. We also like designs that kept the whole remote situation in check. Many options out there will be able to work with your existing, or it will come with a very simple and small remote with clear buttons.


Sound Quality
At the end of the day, this is the only feature that is really going to matter- how clear the audio comes across.
There were a few things that we took into consideration to determine what brands offered the best audio experience. One of the first things that we looked at was the quality of the speakers inside of the unit, and what type of treble and bass that they offered. For superior bass, you are going to want some type of subwoofer, and these were included with most units. They were either built separate of the main unit, or they were built directly into the frame. For superior treble, we kept an eye on features that would allow users to set it to a dialogue feature for incredibly crisp and clear speech. Companies can make a lot of claims about how clear their audio is, but the proof is always in the pudding. We made sure to listen what a lot of users had to say about their products, and how much of an improvement it made over the standard speakers, and also how long they lasted before running into performance issues.


Value
As with anything else, we want to save you money but still select products that are of exceptional value.
If this instance, cutting corners isn't going to do you any favors. While there are some very affordable options out there on the market, most of these options might be on par with the speakers that come with you new OLED SmartTV, and sometimes it means that it might even be of less quality than your standard speakers. The bottom line is that if you want something that is going to be a noticeable improvement, you are going to have to dish out the extra cash on one of the name brand options. While the price tag may sting a bit, it is going to be a great investment in your home. Winter nights can be cold and dark, so having a great entertainment set up is going to be a great way to trudge your way through the winter and make it to springtime.
Expert Interviews & Opinions
Most Important Criteria
(According to our experts opinion)
Experts Opinion
Editors Opinion
Users Opinion
By Default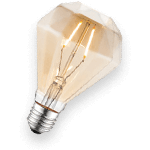 Brand
Sometimes when it comes to buying products, we often think that the bigger names carry the heavier price tag simply on brand recognition alone. That is simply not the case in the instance of audio equipment. The bigger names out there on the market got to where they are because they invest money into researching better tech and better equipment that evolves as the entertainment industry evolves.
Connectivity
One important thing to discuss is the difference between Bluetooth and wireless. Bluetooth typically only has a very short range of a few feet, so you are going to need to be next to the device in order for the Bluetooth to sink. With wireless options, you can be in the next room and turn on your speakers with your phone, because wireless options typically have a range of about 100 feet.
Sound Quality
In order to get the most out of your speakers, you are going to need a subwoofer of some kind. Most options out there on the market come with one included with the purchase or even built right into the frame. If you opted for a design that doesn't have a subwoofer, we suggest spending just a little bit of extra money to pick one up! They really do make a world of difference in the richness and depth of the audio.
Frequently Asked Questions
q:

What is a soundbar?

a:

It exactly what you would expect it to be- it is a long and narrow speaker that is designed to deliver excellent audio. Users like it because it gives then exceptional audio quality without the need to wrestle with complicated surround setups that are often overly complicated and can look cluttered. As we mentioned easier, the standard speaker options that come with many of the top-of-the-line televisions often do not have the room to place high-quality speakers on their very delicate frames. While the audio that is produced from these speakers can be defined as adequate, that is not sufficient for your very high-end TV. These are designed to give you exceptional audio, while still offers a slim frame. Plus, they can cost a fraction of what you would spend on a surround setup.
q:

What's better: one of these devices or standard surround?

a:

The answer to the question is going to be a matter of personal preference. One thing that we can admit is empirically true is that theater setup that utilizes an amp, subwoofer, and a series of speaker and satellite speakers are going to provide you with audio that is going to be more immersive because the speakers are literally going to surround you. The downside to these setups lies in the adjustment of the speakers, the running of the wire, and the all together unpleasantness of the installation process. While soundbars are not going to allow you to feel wrapped in audio because there is only going to be one place that the audio comes from, the good news is that they are very simple to install, and they won't look very messy. If you are working with little room and little skill- this is the way to go.
q:

Where should I place it?

a:

Some users like to place their units where they look best- either on the top of the television or on the bottom. Some even place in in the cabinet close to the floor. While you technically can place it in the position where it looks the best, you are actually going to want to place it where it sounds best. So, how do you determine where this location is? The first thing that you are going to want to do is to ensure that the audio is emitting at ear level. Have a family member sit on the couch, and gauge where their ear is. Draw a straight line from there ear to the wall, and that is going to be where you will want to mount your bar. If you don't have have a cabinet or anywhere that you can set it, most models come with a set of mounting hardware so that you will be able to hang it right on the wall to create a perfect audio experience.
q:

Will they work with Alexa?

a:

If you are one of the many households that have employed a robot butler that goes by the name Alexa to take control of all of the gadgets in your house, you will be pleased to know that most units work with Alexa. If a brand claims their device is Bluetooth compatible or wireless, it means that you should be able to sync it to Alexa. If this is a really important feature to you, we suggest that you really take a look at customer reviews before taking the plunge. There were a few brands out there that claimed to be sync to Alexa, but there were a lot of users that have a great deal of difficulty executing this task.
q:

Is it going to be compatible with my television?

a:

Yes, they are going to be compatible with any television set that has an RCA cable jack on the side or back of the unit. The RCA cable is that series of three jacks that have yellow, red, and white plugs that hook into the corresponding colors. Every design that we selected for our list is able to be hooked up to all televisions simply by using this universal composite cables. This means that is you have a Sony television, you don't have to worry about incompatibility if you purchase a Sonos product.
Subscribe to our Newsletter