Best Dog Coats
last updated:
Feb 07, 2020
When the weather starts to get gloomy or the first snowfall comes, dog owners do not hang up the leash for the season as they still want and need to take their dog outside for some exercise and to go to the bathroom. But some dog owners do not want to send their dogs outside without protection. This is why over the years dog coats have become quite popular. Not only do they protect your dog from the outside elements but also give Fido a little style. We have listed below the best dog coats on the market today and also explained why they are the best of the best for your little canine friend.
In a Hurry? The test winner after 10 hrs of research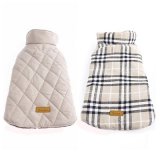 Kuoser British Style Vest
Why is it better?
Reversible pattern
Harness compatible
Waterproof
Inexpensive
In a
Hurry? Editors choice: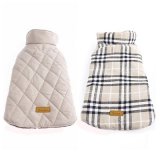 Test Winner: Kuoser British Style Vest

13
Researched Sources
12k
Reviews Considered
10
Hours Researching
13
Products Evaluated
Fit
Comfort
Weather Resistance
Style
By Default
Criteria Used for Evaluation


Fit
Just like when you buy a coat for yourself, making sure the coat you buy for your dog fits right is incredibly important. An ill-fitting dog coat won't work correctly for keeping your pup when and dry. Furthermore, if it is too small it can fall off or worse restrict your dog's body. If it is too large, it's possible that they will fall over it and the extra fabric can cause chafing. A badly fitted dog coat will also just be plain uncomfortable for your furry friend.
To find the right dog coat you will need to measure the circumference of your dog's neck as well as the widest point around their chest, which may also be referred to as girth. You will also need to measure the length of your dog, which is the distance from their color to the base of their tail. Make sure to take these measurements while your pup is standing. Your dog's weight is another way that dog coats are measured and can be very helpful in finding the right fit.


Comfort
Even if the dog coat you buy seems to fit perfectly, if your dog isn't happy when you put it on them then it won't work. Signs that your dog doesn't like their coat include running away when they see it, chewing at it when it's on, and becoming less energetic when they wear it. Many people buy one coat, and then when that doesn't work for their dog they think they won't like any coats. This is not the case, and dogs have preferences for their clothes the same as we do. If your pup seems to hate their coat, try another, and keep trying until you find one that is a good fit.


Weather Resistance
Not all dog coats are created equally warm. Some are made of fleece material that is perfect for more mild days and to layer under a warmer dog coat in truly cold weather. Fleece coats also work for dogs who have thick fur but still need minimal additional warmth. Other dog coats are fully insulated and will heat your pup up even on the coldest days. Waterproofness of dog coats also runs the gambit, with some offering no protection from the rain while others have the ability to keep your dog bone dry even in a torrential downpour. Before purchasing a dog coat really think about your dog's needs. If they are old and spend most of their time indoors, a fleece dog coat will probably do just fine, however, if they are an adventure dog who accompanies you on hikes and camping trips during every season, then a fully waterproof and super warm coat will make your friend much happier.


Style
The style is really more for you than your dog, so it should be the last thing you consider when choosing your pup's new coat. However, this doesn't mean it's not important! For one thing, a brightly colored dog coat is easier to spot, which is handy if you are at the dog park or frequently let your dog run off leash. Besides that, it is quite simply fun. Most dog coats come in many bright colors. Few feature patterns, however, it is quite easy to find ones that come in plaid, especially within the population of fleece coats that are on the market. Some dog coats are reversible, often with two contrasting colors or patterns. These coats are extra fun since they allow you to coordinate your outfit with your dog's.
Expert Interviews & Opinions
Most Important Criteria
(According to our experts opinion)
Experts Opinion
Editors Opinion
Users Opinion
By Default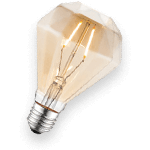 Fit right
Picking the right coat for your dog is a more complicated process than one may originally think. There are many factors that go into choosing the perfect coat, and the whole thing is made more complicated by the fact that you and your dog both have to like it. The sizing on dog coats can be difficult, so the first thing you have to do is make sure you take careful measurements of your dog and consult the sizing chart carefully. Even if the coat does fit perfectly though, there is always the chance that your dog will hate the way it feels. Dog coats should have a comfortable fit that is neither restricting or too baggy. The amount that your dog's chest is covered depends on the design. Some coats also have short sleeves for the front legs. Others are essentially a blanket that is velcroed around their neck and waist. What the chest looks like is a matter of preference (both yours and your dog's), and the weather you are likely to encounter. The back of the coat should run from your dog's neck to the base of their tail.
Other Factors to Consider


Features
There are a few extra features that some dog coats have that you should look for as you shop around. First is having a leash and a harness hole near the neck on your dog's coat. If you use a harness to walk your dog this hole is crucial. Although some coats, particularly fleece once, are thin enough for you to put the harness over them, most are not. This means that the harness will have to go beneath the dog coat, and if there is no hole you will have no way to secure the leash to the harness. Having a hole is also handy for attaching a leash to a collar, but not crucial.
Another handy feature that many dog coats have is reflector strips that glow when hit with light at night. If you keep your dog off leash these can make finding them much easier. They also make it easier for a car to see them if, by some unfortunate chance, they escape. Some dog coats also have hooks that can be attached directly to a leash. This basically turns the coat into the leash. Although this is a handy feature, it gives you less control over your dog than a collar or a harness do and is therefore not the most popular feature.
Frequently Asked Questions
q:

How important is it to have my dog try on different coats?

a:

The answer to this question really depends on your dog. Some dogs fit more easily into coat sizes than others. If you want to order online but are worried about finding the right fit for your dog, make sure that the company you are ordering from does easy returns, and order the same dog coat in multiple sizes. Double checking that an online order can be returned is a good practice in general. It is of course always better to try something on before buying it. Therefore, the conclusion is that you should have your pet try coats on whenever possible, but it is not the end of the world if this does not happen.
q:

How do I wash my dog's coat?

a:

Most dog coats are machine washable and can be thrown right in the washer with everything else. To make sure the dog coat lasts for a long time, wash it on a genial cycle. This is especially important for insulated and weather treated coats. Line drying may not be integral for every coat but is again easier on the material. Some fleece dog coats are actually better off going in the dryer though, as this will cause any extra stretch to shrink back down. Always make sure to check the directions on each individual coat before washing it.
q:

Are there any differences in sizing for male and female dogs?

a:

For most aspects that are considered when choosing a dog coat whether your dog is male or female does not matter. The one major consideration you need to keep in mind if your dog is a boy is that some coat's underbellies may come to close to his penis, making it impossible for him to go or getting wet when he does. When sizing a dog coat for your male dog keep this factor in mind, and look for reviews that will give you an idea of how the coat will sit on his belly.
q:

What should I expect to pay for a dog coat?

a:

Dog coats are not particularly expensive, however, the priciest ones can cost you as much as $70. More often though these items cost around $20 to $30, meaning a $50 dog coat is still considered expensive. The cheapest dog coats can be as inexpensive as $12 to $15. If your goal is more fashion, you may wind up paying a bit more for your canine coat.
q:

Do dog coats pose any danger?

a:

Dog coats are not a good idea all the time. Some breeds truly don't need them and can overheat if put in a dog coat even on the most frigid day. Likewise, if you put your dog in a coat on a day that is too hot for it, it can be dangerous to their health.

Other dangers are presented when the dog's coat is too large or too small. A too large coat can trip them, while a small coat can restrict their bodies or come off at a bad time. Finally, all dog coats have the potential to chafe your dog around their legs and across their belly. When your dog starts to wear a new coat make sure to check these areas and ditch it immediately if you find spots where chafing is occurring.
q:

Why would a dog need a coat?

a:

For many of us, the idea of a dog coat can seem silly at first. Dogs have fur so why should they need a coat? While this is true for some breeds that have long fur and have been bred to excel in cold temperatures, many dogs with short hair don't get sufficient warmth from their natural dog coat during the winter. Chihuahuas are one such example. Thin hair, which exposes their skin, can also be an issue for some dogs, such as boxers. In general, little dogs tend to need coats more than the larger breeds.

Age can also be a determining factor as to whether your dog needs a coat. Puppies get cold more easily than mature dogs, as do elderly dogs. If your dog has arthritis, a warm dog coat with being especially appreciated, as the warmth helps to relieve joint pain. Sick dogs and those that are recovering from an injury will benefit from wearing a coat no matter their age.

If your dog doesn't fall into any of these categories there are still a few signs you can watch for that will let you know that they are cold. Shivering is the most obvious one. Another is muted play and waiting by the door as soon as you put them outside. Finally, if your dog hangs out by the heater, stove, or any other warm appliance, they are probably trying to stay warm.
Subscribe to our Newsletter