How to Choose Hiking Shoes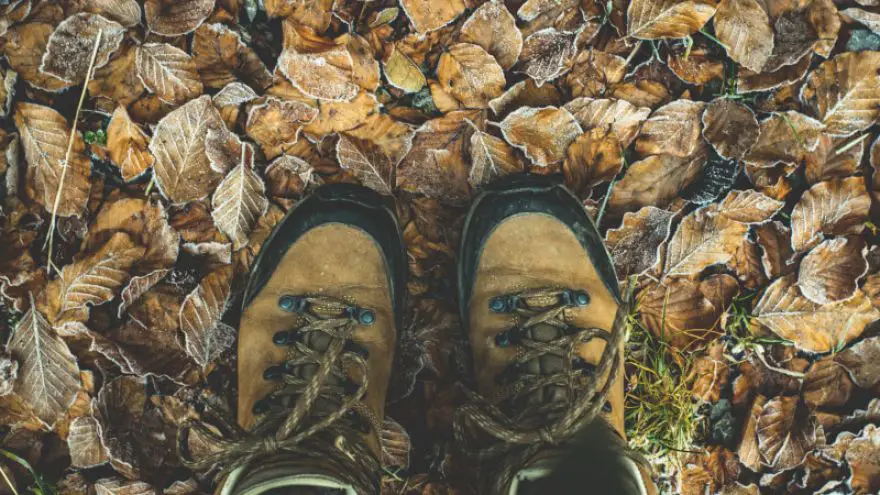 How to Choose Hiking Shoes
gearweare.net
For those who spend a lot of time in nature, a pair of good hiking shoes are more than a tool. Rather, these shoes are an investment in one's own comfort and versatility in the outdoors. For this reason, making sure you buy a pair of hiking shoes that perfectly fit your needs and your foot is integral for successfully spending time in the mountains.
Different Types of Hiking Shoes
The first step in the process of buying a pair of hiking shoes is to do some research into the different kinds of shoes that are on the market. To make this step easier here is a basic breakdown of all the different types of hiking footwear and the terrain they are each best suited for.
Trail Running Shoes – These are actually designed for running over rough terrain, but will also work for hikers who are looking for something lightweight. Trail runners are mostly used by hikers who stick to short or well-marked trails, or those looking to ascend mountains as quickly and with as little weight as possible.
Hiking Shoes – With a low-cut top and a softer build, these aren't quite boots. However, they are made of sturdier material than trail running shoes and are purposely designed for hiking. Hiking shoes can be purchased as waterproof or not, but keep in mind that with the low top you will need gators in deep water, snow, or mud. They are ideal for day hikes when one isn't carrying excessive weight or expecting to be clocking mileage for days on end. They can also work for lightweight backpacking if you're carrying 30 lbs. or less.
Day Hiking Boots – These boots provide mid to high ankle coverage and are easy to break-in, making them the perfect boot for day hikes. They are also well suited to for some light backpacking, however, if one plans to clock significant mileage with a heavy load get something a bit more heavy-duty. The fact that these hiking boots are so light and comfortable is what makes them perfect for the casual day hiker though who still likes to venture high above the tree line.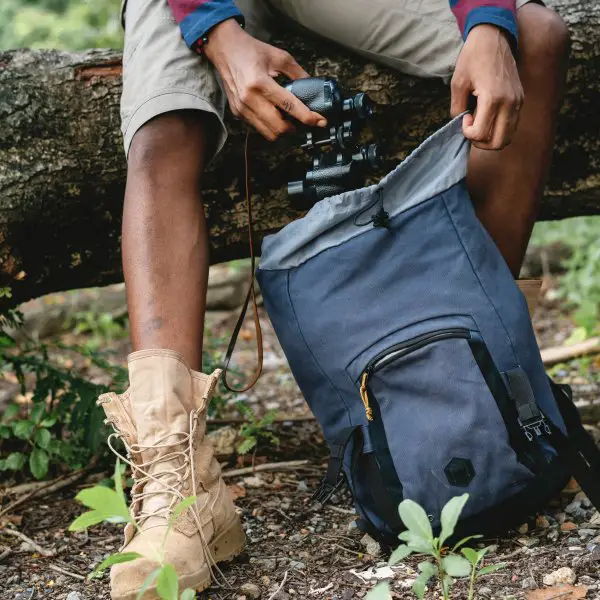 Backpacking Boots – Made to be stiff and durable during long treks in the mountains, these are the type of shoes that anyone interested in getting into backpacking should invest in. They are typically made from either a combination of fabric and leather or fully from leather, which makes them sturdier and more waterproof but also less breathable. These shoes are harder to break in, so make sure you have worn them a few times before taking them out on a long trip. Backpacking boots are stiff as a way to increase support to your feet under heavy loads, so don't complain and just take the time to make sure they fit right. These boots all extend above the heel to add more support, and some are insulated and crampon compatible for winter and alpine hiking. A good pair of backpacking boots will keep your feet comfortable, warm, and dry after days of clocking mileage.
Mountaineering Boots – These shoes are specifically designed to be worn in mountaineering situations, where snow and ice abound. For this reason, they are all crampon compatible. They also tend to be much higher than the ankle, have great traction, and are quite stiff. The stiffness does limit motion, but in the extreme terrain, these boots are used for traveling one can't expect the move that fasts anyway. Also, these are another type of shoe that must be broken in.
Approach Shoes – Primarily worn by rock climbers as the shoe to get to the crag, approach shoes feature the same sticky rubber as technical climbing shoes. This rubber sticks to rock, providing the wearer to increases traction over technical terrain. For this reason, approach shoes are a great choice for class 3 and 4 hikes, where some light climbing (and extreme exposure) are involved. These shoes tend to be, low-top, lightweight and not waterproof.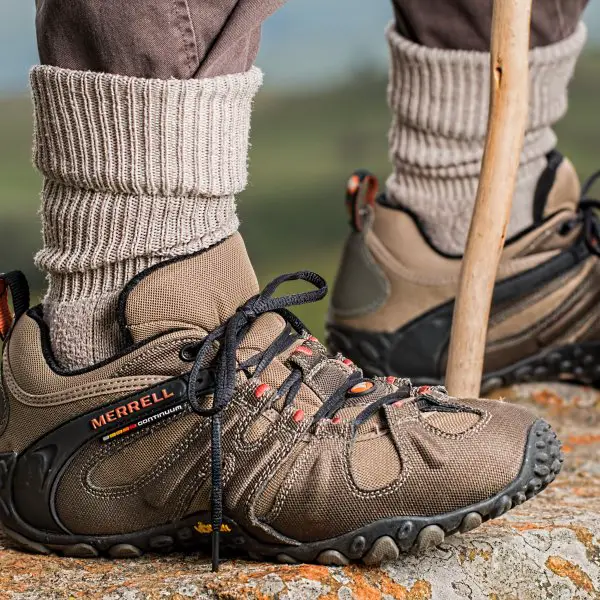 The Steps to Choosing the Right Hiking Footwear for You
Now that you have a clearer understanding of what your options for hiking footwear are it is time to decide which shoes are right for you. Here are some steps to follow that will make this process easier:
1). Think about the way you will be using your shoes. The type of terrain, length of hikes, the difficulty of the hike, and weather conditions should all be factored in. Also, if you do more than one style of hiking frequently, buy a pair of shoes that will accommodate the most difficult hikes you do.
2). Think about the different features that you need to have. For example, waterproof shoes are an absolute must for some hikers, while others may prefer a lightweight shoe that will allow their foot to cool. This step also includes analyzing how much support you need, which will be provided by stiffer shoes with higher cuffs. You should also think about whether you will need to use aftermarket insoles with your hiking footwear, which can increase comfort, support, and fit of shoes.
3). Get your feet measured by a professional. Proper fit for hiking footwear is more complicated than just picking your normal size. Boots especially are difficult to properly fit as they are made with a specific volume measurement as well as a standard size. Hiking shoes should fit your foot snugly, with no slippage of the sides or heels and enough room for you to wiggle your toes comfortably.
4). Try shoes on. Try on as many different pairs of hiking shoes you can and spend some time walking in each. If you have access to a slope make sure to pay attention to any slippage of your foot in the shoe as you move up or downhill. As you try shoes on pay less attention to sizing and more attention to how the shoes fit. It is also important to try the shoes on as you would wear them while hiking. For this reason, you should bring along the hiking socks you would wear and any inserts you add.
Most Read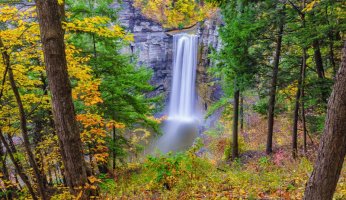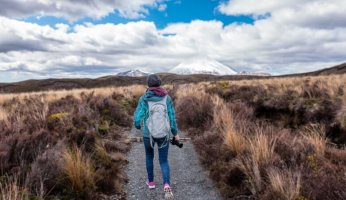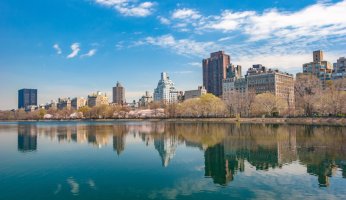 Subscribe to our Newsletter