The Best Hiking Shoes Tested & Reviewed
last updated:
Feb 06, 2020
Every person that has been hiking before knows that without a great pair of hiking boots, you are not going to get very far. Hiking boots might be the most important piece of hiking gear that you bring with you when you start that journey uphill on your next adventure as it protects your feet and they are your main mode of transportation to get you up that mountain.
However, not every situation calls for the often heavier, clunkier, and bigger version of trail footwear. Rather, instead of reaching for a pair of hiking boots for a nice spring or summer trek, give hiking shoes a chance. As an active outdoors enthusiast, and with ever-changing weather and adventure landscapes, it can never hurt to have a few diverse options on the shoe rack.
This is the best product on our list that is currently in stock: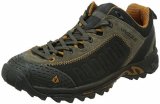 Vasque Juxt Multi-Sport
Why is it better?
Suede uppers give a level of water protection
Very good grip/traction
A secure adjustable and supportive lace system
In a
Hurry? Editors choice: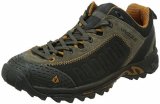 Test Winner: Vasque Juxt Multi-Sport

18
Researched Sources
2.1k
Reviews Considered
15
Hours Researching
17
Products Evaluated
Comfort
Durability
Weight
By Default
Criteria Used for Evaluation


Comfort
It doesn't take much convincing to make you understand that the comfort of your hiking shoes is one of the most important factors to consider. For this, it is essential to look into the materials and fit of the shoe to determine its flexibility, breathability, and overall comfort.
The majority of hiking shoes feature mesh made from nylon. This material offers more breathability but is less weather and water-resistant. Depending on the climate that you will be in, this could be great or terrible. If you will be hiking in a colder environment, a shoe such as the Renegade II may be a better choice for you. Its thick construction makes it very durable, but unfortunately, not very breathable. This particular shoe is made from 100% leather.
Next, you will want to investigate the cushioning of the shoe. Some manufacturers refer to this as "shock absorption," but it is the same. Even if every review raves about walking on clouds, this is specific to each person. Before committing to a shoe for a 2-week trek, it is best to break them in around the house and see how the cushioning works for you.
The lacing of the shoes also plays a roll in the overall comfort of the shoe. A few on our list feature traditional thick laces that you can adjust, while others feature more of a bungee system that allows for more flexibility.


Durability
While well worth it, hiking shoes can be an investment. For this reason, you want to make sure that they are durable. The durability is derived from the construction, materials, and frequency of use. Hiking shoes with leather uppers tend to last longer but don't necessarily comply with all weather conditions. Shoes with nylon mesh uppers aren't quite as durable but offer breathability and wetness protection. On our list, we mostly included hiking shoes from well-known companies that provide reliable products, and some even provide warranties. If you are an avid hiker, having a couple of different pairs in your wardrobe will help to keep you comfortable and hiking for many years to come.
Overall if you are looking to invest in a durable pair of hiking shoes than you have to consider the material that they are made from, and also as you will be hiking off the road and in rough terrain if they can take a beating and still last. The best way to know if the shoes will hold up would be to check the customer reviews as this is your inside look to seeing how the hiking shoes you have your eyes on held up for other customers that took them on hiking trips. This way you are not taking a risk and ending up with a pair of shoes that will not make the journey and instead end up with a pair that will not only make the journey but also last for many adventures to come.


Weight
Another important factor to look into is the weight of the shoes. Most likely, you will already be loaded up with quite a few pounds on your back, and any extra weight is just a hassle. Our list features options from under one pound to over two pounds. The leather versions will be heavier but feel sturdier and last longer. On the other hand, if you are looking for a dependable pair of lightweight shoes, the Salomon X UL may be a great option for you.
If you are hiking to a campsite (or around a foreign country) and then to short distances, you may end up attaching your shoes to your backpack. Knowing the weight of your shoes will help you decide what to pack and if the shoes will be a good option for you.
You also want to make sure that you have lightweight hiking shoes as when hiking off-road the terrain is uneven and there are unforeseen obstacles that could get in your way and you need to be able to react quickly to avoid injury. Always check the weight of the shoes and if you have the option to go into a store and try them on to see if they are actually lightweight or heavier than that would be your best option in ensuring you get a quality lightweight hiking shoe.
Expert Interviews & Opinions
Most Important Criteria
(According to our experts opinion)
Experts Opinion
Editors Opinion
Users Opinion
By Default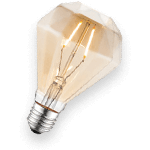 Trying on the Shoes
The best time of the day to try on your hiking shoes is at the end of the day. After you have been vertical for most of the day, your feet are slightly larger than when you first wake up. This will help to give you an exact fit. It is also recommended to try the shoes on with the socks that you will be wearing while hiking.
Breaking in the Leather
If you opt for a leather pair of hiking shoes, make sure that you buy them in advance so that you have plenty of time to break them in. Leather can be much stiffer than synthetic fabrics and usually take about three weeks of use to loosen up a bit.
Boots or Shoes?
The ultimate question for every hiker is do I wear hiking boots or shoes? The answer depends on the terrain and duration you are looking to go hiking for. If you are going to be hiking on uneven ground and need traction and more ankle support, than you may want to bring your hiking boots. If you are hiking for a short distance and the hike is relatively grounded, then you may want to opt for your hiking shoes. Overall keep where you are hiking in mind when deciding on what footwear to bring.
Other Factors to Consider


Use
Hiking shoes have been around for quite a while now, and many outdoors lovers never even consider getting a heavy-duty boot. Why is this?
Many hikers tend to enjoy a more relaxed pace through well-maintained trails. In this scenario, likely, you won't need anything other than the essentials to be successful, and it is in these areas that hiking shoes shine. On the flip side, hiking boots would come into play on longer, more treacherous backpacking trips that require a bit more preparation and physical endurance than a simple day hike. Some ultralight hikers might even still opt for a hiking shoe for a long journey if they are trying to move quickly and efficiently along the trail.
Day hiking
Dayhiking usually involves a more straightforward, flatter trail, but there are exceptions to every rule here. A day hike is any hike that you start and finish on the same day, unlike a multi-day backpacking expedition.
In a typical day hiking scenario, you might only need to bring a bottle of water and a light pack filled with essential supplies and a camera. For these days, a hiking shoe will come in handy, allowing you to move quickly through the hike and stay comfortable while doing so. The North Face Ultra 109 GTX, our Top Pick winner above, would be an example of a shoe that'd perform exceptionally well for a hike such as this, but in all actuality, any of the models we've included above would work well here.
Fast Hiking
While the name might fool you, fast hiking doesn't necessarily mean you're jogging through the trails for the entire day; it merely means that you set out to cover a slightly larger distance than you would if you were taking things slowly.
In these situations, being light on your feet is essential, for obvious reasons. Here, something like the La Sportiva FC ECO 2.0 might be a grand choice to keep you moving comfortably throughout the day.
We find that as hikers gain experience and familiarity with an area, they naturally tend to begin fast hiking, with the hope being to discover rewarding new vistas or trail features along the way. In this case, hiking shoes would be a winner for you as well.
Thru-Hiking
Finally, we've arrived at thru-hiking. Thru-hiking involves longer, more extreme multi-day hikes that require determination, endurance, and smart preparation. For many hikers, these are the situations that call for a heavier duty boot, but many still, especially in the "Ultralight" community, prefer to use quality hiking shoes in order to cover ground effectively while steering clear of weight and bulk-based fatigue. Ultimately, it's going to come down to what you feel will be the best for you in the end. Hiking is an activity that takes a bit of trial and error before you arrive at your preferential gear setup.
Overall if you are an avid hiker, it is always a good idea to have a pair of hiking shoes in your home so you have the option to choose between hiking boots and shoes depending on the hike you are looking to pursue. Most of the pairs of hiking shoes on our list are affordable, so it would not hurt to invest in a pair to have on hand in case you find your boots are getting bulky and heavy on your feet.


Fit
When looking for any shoes, you want to ensure that they fit correctly and are comfortable on your feet no matter how long you are wearing them. This is specifically important when it comes to hiking shoes as with hiking shoes you will not only be wearing them for an extended period of time and on long treks but will also be walking on terrain that is uneven and will have obstacles. So you want to make sure they fit correctly.
Overall the best way to ensure that the hiking shoes you are looking at will fit adequately would be to check the customer reviews. By checking the customer reviews, you can get a first-hand look at how these shoes fit other customers, and if the sizes were larger or smaller than stated.
Frequently Asked Questions
q:

Should I choose hiking boots or hiking shoes?

a:

This is one of the questions we get asked quite often when it comes to hiking and backpacking: "What's better for me, boots or shoes?" The answer, as always, depends highly on your intended usage. However, factors like your health, strength, and desired level of comfort play a part here as well when trying to determine which route to go. For instance, let's break it down; maybe you're looking to do some casual hiking on a smooth and easy trail with some friends. In this case, shoes will likely serve you just fine, as the extra support and protection probably isn't more important than being light on your feet.

On average, boots weigh a few ounces more than most of the shoes on the list above, so that should always be taken into account when you are making your first purchase. That being said, let's say that you're looking for something to see you through an arduous, multi-day hike into the mountains. In this scenario, it would likely be worthwhile to have the extra ankle support and protection that a boot can offer you, versus the shoe. Boots also tend to be easier to keep water out of in streams and rivers, and the increased support reduces the likelihood of a leg based injury. (Something you don't want to deal with while out on the trail)

Deciding which option is best for you might come down to a matter of preference. That being said, let's take a look at a few scenarios where hiking shoes might be the best pick for you.
q:

When should I wear hiking shoes?

a:

As mentioned earlier, there are various hikes and situations that hiking shoes are best suited for. However, it is always a personal choice when choosing what footwear works best for you.

With this in mind, and without repeating too much of the aforementioned information, some of the best scenarios to wear hiking shoes in our day hikes, travel, and light backpacking.

Not to mention, a good pair of hiking shoes is also worth considering if you are an avid camper. Nothing beats a solid pair of shoes to brave the outdoors in. Even if you aren't planning on long treks, you will most likely be doing some exploring around the site.
q:

Are hiking shoes water resistant?

a:

As you may have noticed with the various shoes on our list, there are many different options of shoes to choose from. Some are water-resistant and some are not. So how is water resistance created in a good pair of hiking shoes? Water-resistance is achieved in two basic ways.

One is an inner membrane that doesn't allow water into the shoes, and the second is a chemical treatment that is resistant to moisture. Gore-Tex is an example of a material that is both waterproof and breathable in active gear. The short form of Gore-Tex is GTX, and it can be found in the name of many hiking shoes.
q:

If I buy a more expensive pair of hiking shoes, does that guarantee they will be better quality?

a:

When looking at investing in a pair of hiking shoes, do not think the more expensive the pair of hiking shoes, the more durable or better quality it will be like that is not the case.

The best thing to do when looking for a durable pair of hiking shoes to last you years to come is to look at the material and also the reviews to see how the boots have held up for other consumers that have put them to the test.
Do not solely be swayed by price as you may end up with an expensive pair of hiking shoes that will not hold up, make an educated purchase and research before buying.
q:

What is so special about hiking shoes?

a:

Hiking shoes are low cut shoes that usually have flexible mid-soles and are usually great for day hiking as they give your foot and ankle support without having the bulkiness and weight that hiking boots provide. They are great for day trips as they are lightweight but give you great support. If you are going on a day trip in medium terrain, a great pair of hiking shoes are recommended.
Subscribe to our Newsletter