Best Camera for Landscape Photography
last updated:
Feb 14, 2020
Some of the most beautiful and awe-inspiring photos out there are landscape shots. There is nothing quite like viewing jaw-dropping photos of the wonderful earth that we inhabit. But, have you ever wanted to indulge in the mystique of landscape photography?
If you have, then you will need yourself a high-quality camera that is capable of producing such images. Regarding the style you will need, there are several terrific camera styles for this type of photography. Of course, as you will see, both digital SLR and mirrorless style cameras tend to be preferred.
Of course, choosing the best camera for landscape photography requires a much more in-depth approach. Throughout this comprehensive guide, you will learn what it takes to buy the best camera for landscape photography honestly. So, let's get started.
In a Hurry? The test winner after 8.25 hrs of research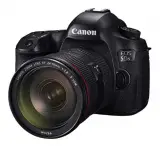 Canon EOS 5DS
Why is it better?
The build quality is superb
It is designed with a Mirror Vibration Control system
Powered by dual DIGIC 6 Image Processors
In a
Hurry? Editors choice: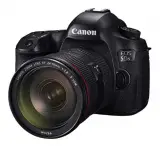 Test Winner: Canon EOS 5DS

31
Researched Sources
32k
Reviews Considered
8.25
Hours Researching
16
Products Evaluated
Effectiveness
Features
Use
Ease of Use
Durability
By Default
Our Top Picks for the Best Camera for Landscape Photography
Criteria Used for Evaluation


Effectiveness
For this section, the focus is on the image quality, and boy is it every important.
There is a lot to cover here, so buckle in. First and foremost, while you do not need to place too much emphasis on the number of megapixels a sensor has, you should focus on its size. Without question, more prominent is going to be better. The reason for this is larger sensors will allow for lower noise levels, more dynamic range, enhanced image quality and broader compatibility for the best lenses for landscape images.
There are generally three different types of sensors that you will see. The smallest sensor is known as APS-C (or cropped sensor). This type of sensor will yield the least impressive image quality. Meanwhile, the other two styles (full-frame and medium format sensors) are adequate for professional-caliber landscape images.
Sticking on the theme of the importance of the sensor, it should also output high-resolution images. Additionally, look for landscape cameras that remove any low-pass or anti-aliasing filters from the sensor itself. The omission of these types of cleaners will produce sharper and more detailed imagery.
Oh, and one last note, some cameras for landscape photography will also come equipped with in-body image stabilization. While you can find this in a landscape photography lens that you buy, this will minimize the effects of camera shaking regardless.


Features
There are quite a few features to look for here but some are more important than others.
In a way, this is where some popular features of the camera for landscape photography do not matter as much (even though they still can). Let's start with a great example and talk about autofocus. When shooting moving objects, fast and precise autofocusing is a must.
Clearly, with a camera for landscape photography, this will not be as big of a deal as landscapes are not going to be moving. Still, for versatility's sake, you still may want to buy a camera that sports above-average autofocusing. The same concept applies to burst mode, quite frankly.
For those unaware, this is a mode that allows you to shoot multiple shots in quick succession. For still objects, though, it will not be that big of a deal. Again, though, you may want to use your camera for landscape photography for other types of photos and such.
Now, many of the best camera for landscape photography will come equipped with Wi-Fi functionality. Granted you have access to a stable internet connection, this can allow you to upload your captured images to any platform you desire.
And, lastly, most models you find will be programmed with many different types of features and programs. Clearly, the more there are the more versatile the specific model can perform.


Use
This all comes down to how well you want your camera to perform.
For sure, how well a specific camera for landscape photography performs will go a long way to determining its effectiveness for you. Now, this all begins with the processing engine of the camera. Often also called the image processor, this is essentially the operating system of the camera.
The processing engine is what the device uses to process the images that it takes. Higher-end models will be built with advanced and upgraded engines to ensure optimal performance. This can make things much more convenient and worthwhile for you, without a doubt.
Of course, let's also talk about video recording. Admittedly, you may have no interest in shooting video with your landscape photography camera. But, do not think that the camera you buy will not be highly capable as a video recorder.
The two specifications to keep in mind are video resolution and frame rate. For the former, the craze is 4K, and a lot of models will be able to handle it.
Then again, Full HD (also known as 1080p) is highly competent in its rate. As for frame rate, this will dictate how smooth the video will run. Higher frame rates (such as 60p and 120p) will yield much smoother results.


Ease of Use
Most models will be somewhat tricky to use but there are certain features you can look for to make the process easier.
Look, most digital cameras will take some time to get accustomed to. However, key features and design integrations can make things much easier for you. One such example is a touchscreen. While button-only interfaces are excellent and all, the addition of a touchscreen gives you much more control and makes things a bit easier.
Oh, and you may also want to look for screens that can tilt. No matter what type of imagery you are going after, cameras with tilting screens (especially those than angle toward you) can make things more comfortable for you. However, not all cameras for landscape photography will come with such functionality.
Along the same line, you may want to look for models with electronic viewfinders. In essence, these almost work as camcorders as you can hold the camera to your face and brace it. This is used to assist you in getting better shots.
And, of course, never forget that some cameras for landscape photography will be bogged down with complex interfaces and non-intuitive menu systems. While you will eventually get accustomed to these, you may want to opt for something more basic and user-friendly.


Durability
Do not overlook this section right here as it is going to be quite crucial.
When you go to buy any camera, quite frankly, you can often get lost in all the specifications (as there are many you need to keep in mind). But, you can't afford to overlook something incredibly simple. How well is the camera constructed?
The best camera for landscape photography will either be made with magnesium alloy or some carbon fiber composite or polycarbonate material. For the most part, while both can be good, if you want the best, then you better stick with magnesium alloy.
For the record, magnesium alloy is merely magnesium fused with another alloy metal. It is so tremendous for cameras (in specific when shooting outdoors) as it is durable, lightweight, highly resistant to extreme temperatures and corrosion- resistant.
Speaking of corrosion resistance, it may also be in your best interest to buy a model that is weather sealed. When shooting landscape images, the weather outside may not always be ideal. So, if you still want to take photos even while it is raining, you will want to look for a camera for landscape photography that is extensively weather sealed.
Expert Interviews & Opinions
Most Important Criteria
(According to our experts opinion)
Experts Opinion
Editors Opinion
Users Opinion
By Default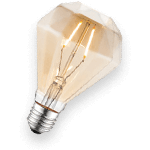 Effectiveness
Boy, oh boy, is the image quality ever outstanding here? That is what this section is all about, and it is vitally crucial. If you have any intentions of shooting high-quality landscape photos, then you better ensure you buy a camera that can. And, even though you can buy different lenses that can make or break things, cameras themselves still need to have certain features.
Features
Digital cameras have a plethora of different features that can be pretty overwhelming to attack this section. But, do know that certain functionalities will not be as relevant to you concerning landscape photography. Still, just because you buy a camera, for this reason, it does not mean you can't utilize it for other shots and such.
Use
A camera's effectiveness or performance mostly comes down to its processing engine. While this can have a positive effect on image quality, it can also make the camera itself faster and more fluid to operate. Of course, even in this section, we will talk about video quality. For landscape images, though, you may or may not care too much (but it should still be a factor).
Frequently Asked Questions
q:

What happens if your mirror gets stuck?

a:

If you are using a camera for landscape photography and the mirror gets stuck, you should proceed with caution. Since the mirrors in these devices are fragile, it is not advised to try to remedy the problem yourself. Instead, you should contact a professional and see what they recommend.
q:

What are RAW files?

a:

This was glossed over in the section about image quality. Honestly, that goes to show the depth that the best camera for landscape photography has. Anyway, buying an option that can shoot RAW images is essential, and here is why.

The RAW file format is merely an image file format that captures all data when you take a photo. Unlike JPEG files which will compress the images, RAW files will be left unedited. Thus, they are often the preferred choice for professional-quality photos.
q:

How do you clean the mirror?

a:

Remember what did people claim about the mirrors inside DSLRs and such? The same idea is going to apply here with the camera for landscape photography as you should never clean them yourself unless you have extensive knowledge and training to do so.

While this sounds over the top, the mirror inside your camera for landscape photography is very fragile and can easily be damaged. Even if you are extremely careful, one wrong move can be a deathblow. To err on the side of caution, contact a professional.
q:

What is a refurbished camera for landscape photography?

a:

One of the reasons why refurbished equipment is so enticing is it tends to be much more affordable than new equipment. However, you need to carefully tread when you deal with refurbished equipment (mainly cameras). Mostly, any refurbished product that has been opened from its original packaging is sent back to the manufacturer.

From there, they re-package the item and sell it again. The reason for sending the item back could be due to damage or something else entirely. Now, the landscape photography camera could be as good as new, but there also could be complications. It is a bit of a gamble purchase, let's say that.
q:

Are mirrorless cameras good for this type of imagery?

a:

Even though DSLRs are often the preferred choice for a camera for landscape photography, mirrorless cameras keep getting better and better. Some current models can rival both the quality and versatility that many DSLRs achieve. So, in this sense, they are an excellent choice for shooting this type of imagery.
q:

Are mirrorless cameras lighter than DSLRs?

a:

While you may not be too concerned with how heavy the model you pick is, it may be somewhat of a priority for some of you. This is one of the areas where mirrorless cameras have DSLRs beat. As you can tell by their name, mirrorless models do not come equipped with a mirror.

This alone makes them more compact and lighter, as a result. Then again, other factors will play a role in the weight of any given model. So, it is tough to definitively claim that all mirrorless models will be lighter than their DSLR counterparts.
Subscribe to our Newsletter