Best Canon Lenses
In a Hurry? Editors choice: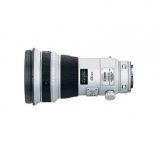 Test Winner: Canon EF 400MM

Did you know that the most sought after accessory when it comes to cameras is the lens? It really makes sense when you think about it as this tool plays such a pivotal role in the image quality that you will be provided with. Why else do you think that most of the top-end options on the market are so ridiculously expensive?
Now, without question, if you are new to
this sort of technology
or are just simply ignorant about it all, the jargon behind what makes camera lenses work can be downright confusing and overwhelming to comprehend. We are not saying it is going to be easy but with the help of this guide, our goal is to provide you with a better understanding of what you need to look for when seeking a Canon lens. All the models below are compatible with one of Canon's cameras.
Standout Picks
Criteria Used for Evaluation
OUR TOP PICKS FOR THE BEST CANON LENSES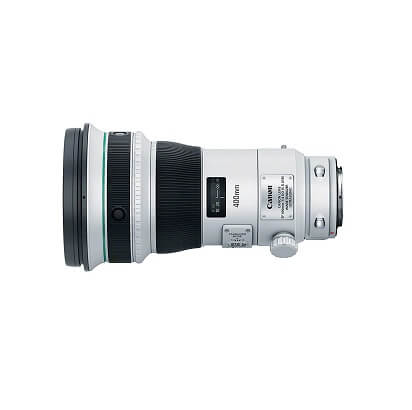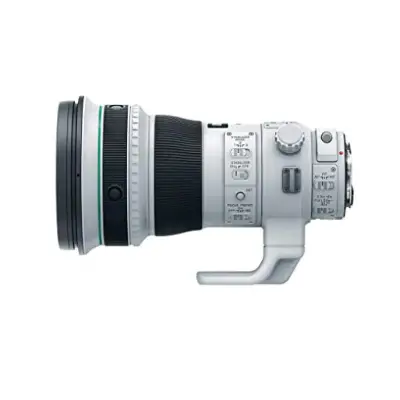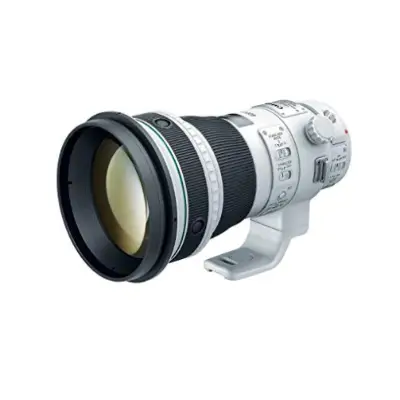 Right from the get-go, the price is going to terrify most of you. Now, this is a telephoto lens and it is absolutely top-of-the-line. So, let's just say that it is more suitable for professional users.
Read more
Compatibility
This is an EF model and that means it is designed to work with both full-frame and APS-C DSLR cameras.
Features
What is really nice is the 400mm focal length is going to deliver high-speed performance with superb image quality and minimal glare for professionals. This can also focus down to 10.8 feet and there are autofocus stop buttons located on the front that can stop the focusing at any time.
Image Quality
In addition to the new coatings that help to cut down the effect of ghosting, this model is also equipped with gapless dual-layer diffractive optical elements. These help to improve diffraction efficiency and reduce the glare. Oh yeah, and a three-mode Image Stabilization system can minimize the issue of camera shake.
Style
As mentioned, this is a telephoto lens and this means that it is going to be ideal for shooting sporting events, landscapes, wildlife, and even portraits.
Durability
First off, this is built with lead-free glass. Secondly, the interior components are protected from both dust and water when you are shooting outdoors.
Overall
If you pull no punches about the quality of your images and need a commercial model then this top option should be perfect for you. After all, for professionals, this will end up paying for itself in no time.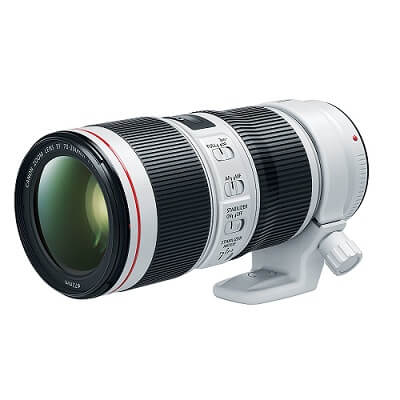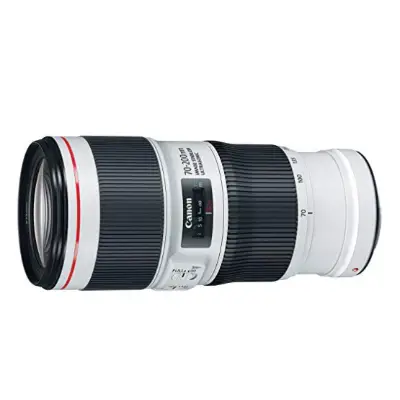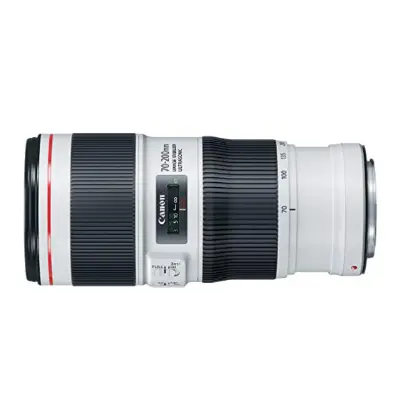 This here is a bit more reasonable, in regard to the price, but you would never know it based on the quality. Arguably, most noteworthy here is the improved Optical image stabilization system which sports up to five different spots of correction.
Read more
Compatibility
As with the top model, this right here is another EF model and is optimized for both full-frame and APS-C cameras.
Features
For the specifics, this sports a focal length of 70-200mm and an aperture of f/4. Overall, this is going to deliver the superb quality that you come to expect from an L-series lens. Also, this can get very close to the scene with a focusing distance of around 3.3 feet.
Image Quality
As noted, this does indeed come equipped with an improved optical image stabilization system that features a high-performance CPU (which reacts to camera movements faster for improved quality). The five stops of image correction will also aid in better handheld performance.
Style
This is a full-frame lens but it can actually be used on a crop body if you wanted.
Durability
Even if you wanted to use this during adverse weather conditions, you could thank the weather sealing. Indeed, with seals around the mount, this will keep both dust and water at bay.
Overall
Yes, this is still expensive but it is a bit more reasonable, is it not? With the range of the focal length and all the impressive technologies that are built-in, the question is, how could you really go wrong here?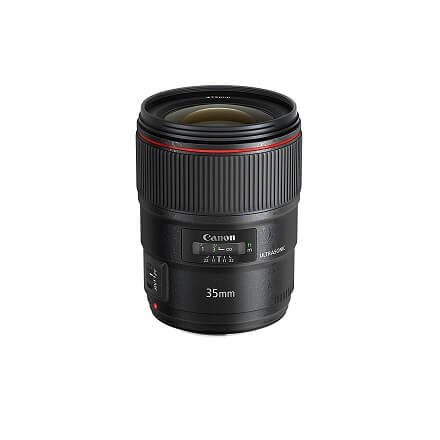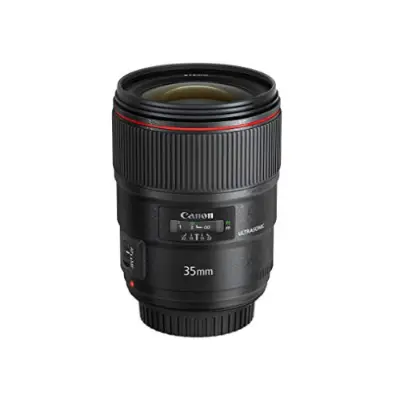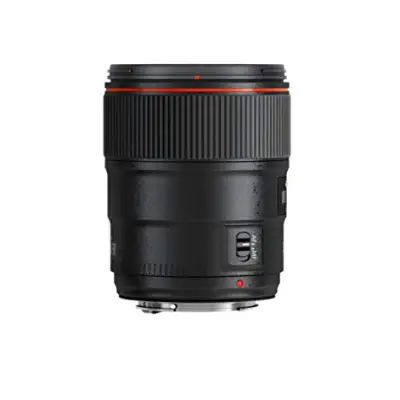 What is interesting to note here is you can't adjust the focal length of this model as it is fixed on 35mm for full-frame cameras. But, it is a wide-angle L-series model and it is worth every single penny.
Read more
Compatibility
Yet another EF model, you should be getting the gist of the types of cameras that this is going to be compatible with.
Features
On full-frame cameras, the focal length here will be 35mm but on APS-C cameras it will be 56mm (it is fixed either way). In addition to this is the fast nine-blade maximum aperture of f/1.4. Oh, and the closest focusing distance is 0.92 feet.
Image Quality
This is an updated and improved version of the original model of this same design and it is quite amazing how much the image quality has improved. Everything about it is literally amazing with its enhanced sharpness and color and also its Subwavelength Coating (SWC) that will reduce flare and ghosting effects.
Style
A wide-angle lens is a very popular one and that is precisely what this is. Thus, it makes it suitable for photos in tight spaces, shots of buildings and landscapes, and anything that you want to be in a single frame shot.
Durability
Though this is literally a beast when it comes to its size and weight, it does sport dust and water sealing for outdoor protection.
Overall
Wow, is there anything more that needs to be said? Sure, the focal length is fixed, either way, you go, but the advancements in the technologies make the produced images worth every penny.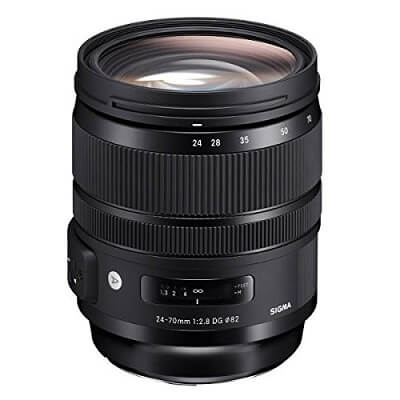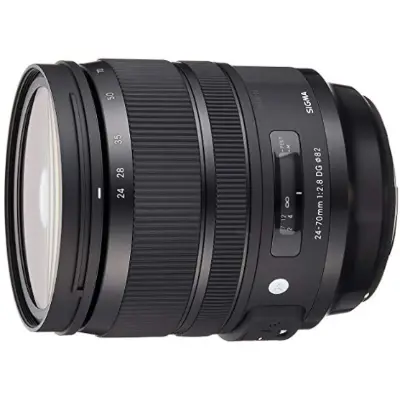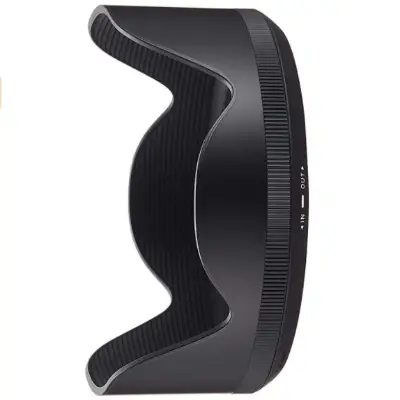 Simply put, the excellent focal length range of this lens allows it to be suitable for several general purposes. It also has optical stabilizer functionality and this will eliminate the issue of camera shaking.
Read more
Compatibility
Once again, this model uses an EF mount making it suitable for full-frame and APS-C cameras.
Features
Indeed, the focal length range (24-70mm) is going to cover many angles of view and can be used for several general purposes. And, the maximum aperture of f/2.8 is ideal and is often used for a model with this type of focal length.
Image Quality
In addition to the Optical Stabilizer functionality that is equipped, the chromatic aberration is slightly visible at the edges in extreme zoom positions but is mostly suppressed otherwise. Overall, the image quality is pretty darn good.
Style
This is another wide-angle lens and that means it is suitable for shooting whole subjects in single frames.
Durability
Thanks to the rubber seal on the mount, this is a weatherproof design. However, there is no need to sugarcoat this, the girth and weight here are substantial.
Overall
Sigma has designed and developed some of the best camera lenses out there and this is an example of one of their best. Many of you will also adore the wide focal length range and maximum aperture.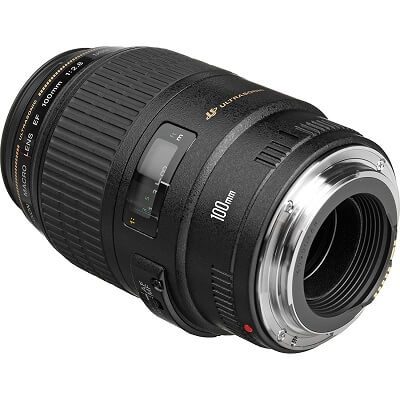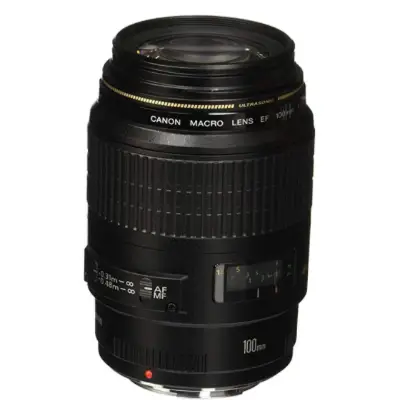 Though this is another model that has a fixed focal length, it lives and dies with its image quality. And, it has been raved for this reason alone and given the purpose of this technology that is certainly not a bad thing.
Read more
Compatibility
Yep, this is compatible with both full-frame and APS-C cameras.
Features
The focal length of this model is 100mm and the maximum aperture is f/2.8. And, due to the Ultrasonic Motor (USM) that is equipped, this lens is going to focus very quickly and also quietly. Oh yeah, and the three-group floating system also enables faster autofocus times.
Image Quality
Even the strictest of users should be impressed with the image quality presented here. Let's break this down; the color and contrast are excellent, the eight aperture blades create a superb background blur, the sharpness is ideal, and the tiniest subjects will come to life in your photos.
Style
This is actually a macro lens and while it was just touched on, this makes it suitable for photographing details and shooting small subject material.
Durability
Though the build quality is good (with a textured black finish and a mount that is made of metal), there is a bit of plastic utilized which may not appeal to some of you.
Overall
In addition to everything else, this specific option is actually a bundle and comes with loads of other accessories. Of course, the macro lens itself is worth the price of admission alone.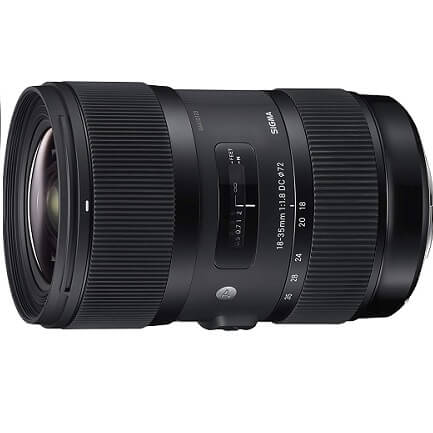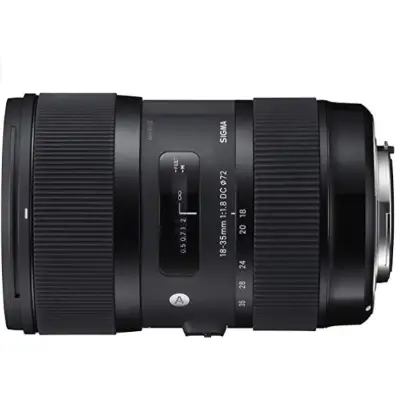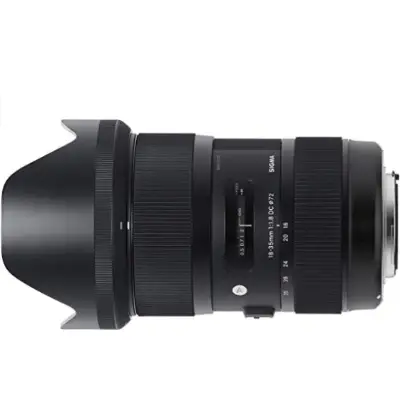 Not only is this touted as being the first wide-angle to standard zoom lens to actually achieve an aperture range of 1.8 but it also taps into Sigma's long line of historic innovations.
Read more
Compatibility
It is noted that this model is designed specifically for APS-C sized sensors.
Features
The specifications read as follows; the focal length is 18-35mm and the maximum aperture is f/1.8. Now, it is noted that the zoom is a little flat at this range though the image will still be very sharp in the center. Also, a few buyers have noted that the autofocus can be inconsistent.
Image Quality
To compensate for curvature at the widest angle and also aberrations, this features a wide glass-molded aspherical lens and also Special Low Dispersion glass. Oh, and the Hyper Sonic Motor (HSM) ensures smooth autofocusing to provide clearer images quickly.
Style
Due to the fact that this is a wide-angle model, it will fit whole subjects into single frames effectively.
Durability
What enhances the durability and also reduces the weight is the Thermally Composite Material that is utilized.
Overall
For the most part, you have to appreciate all the specific technologies that are implemented here. Sure, some flaws are present (such as the rather flat zoom) but the overall design is stellar.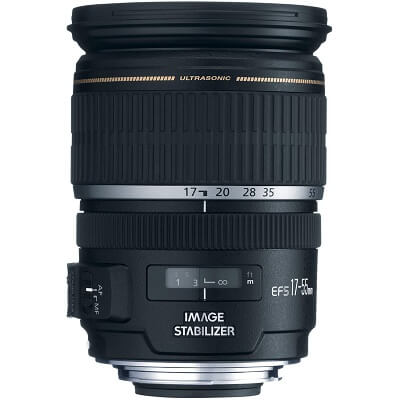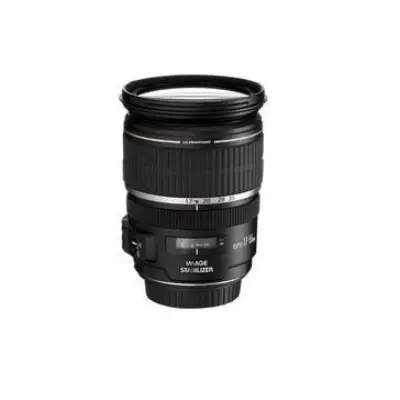 It is noted that this model actually is on par, in regard to image quality, with Canon's L-series of lenses. Also, this is notable for being an EF-S model instead of an EF one.
Read more
Compatibility
This is the first EF-S model on this list and that means it is specifically tailored to work on APS-C DSLR cameras.
Features
The maximum aperture of f/2.8 produces a shallow depth of field and creates a background blur that will draw special attention to the actual subject. Also, the 17-55mm focal length range delivers image quality on par with the L-series of lenses from Canon. Of course, the zoom is a bit clunky.
Image Quality
In addition to the actual construction of this model, the aspherical elements help to deliver enhanced image quality throughout the entire range of the zoom. Additionally, the image stabilizer technology helps to account for camera shake.
Style
As this is yet another wide-angle model, it can capture a panoramic field of view and can emphasize the foreground in any photo.
Durability
When this was released, it was infamous for its issue with allowing dust inside. Some users have still reported this can be a potential issue even though it has been addressed by the manufacturer.
Overall
This is actually the first model on this list that has legitimate flaws, quite frankly. The fantastic image quality and wide focal length range, however, do make it worth the price of admission.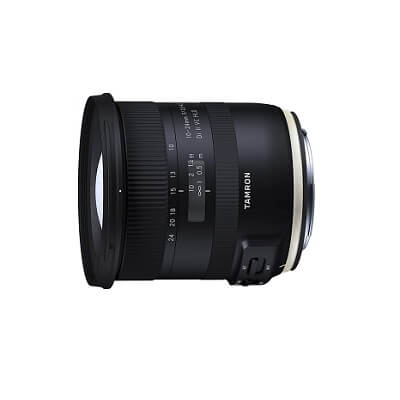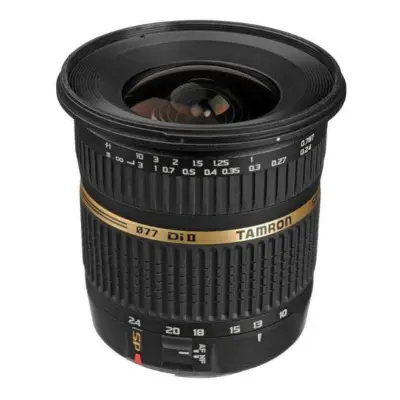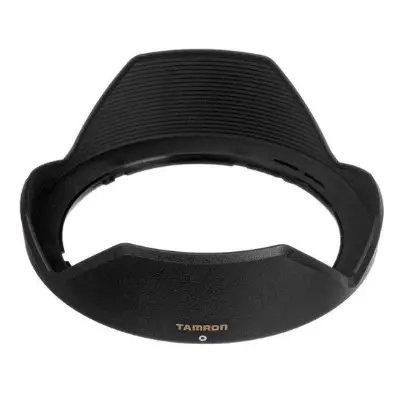 For an affordable price (at least by this technology's standards), this right here is a great option. It also is presented by a fresh manufacturer and that can always spice things up sometimes.
Read more
Compatibility
It is noted in the product description that this is ideal for APS-C sized sensors.
Features
Even though the zoom wheel itself is not the smoothest when you are switching between focal lengths (the range is 10-24mm), the autofocus drive system has excellent power and will allow for precise focusing.
Image Quality
Features such as the Vibration Compensation, High/Low torque-modulated Drive and fluorine coating allow for stable imaging across the entire frame for improved image quality. Of course, there is a tiny bit of chromatic aberration on the edges when this is at its widest.
Style
This is yet another model that incorporates the ultra-popular wide-angle style.
Durability
To account for adverse weather and also humid environments, the construction here is resistant to moisture.
Overall
Due to the state-of-the-art technology that is integrated and the moisture-resistant construction, several of you will find this option extremely compelling.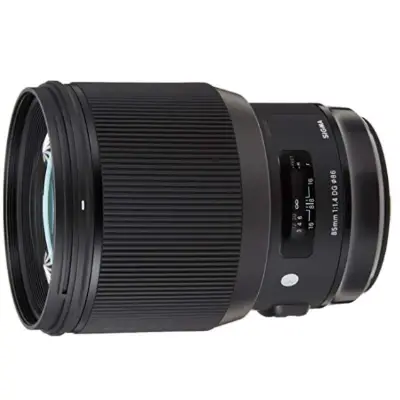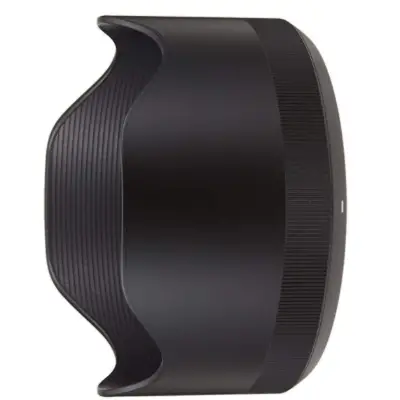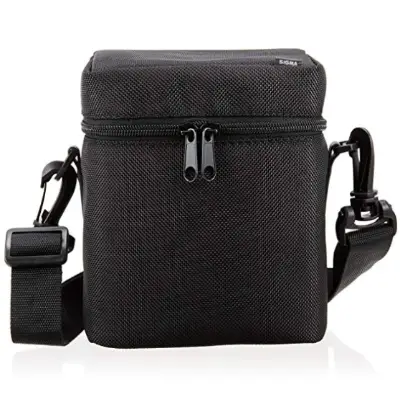 As you already knew or recently learned, the lens brand and camera brand do not need to match. We are thrilled that this 85mm from Sigma is an option here. It initially calls attention for its impressive portrait capabilities, but in time you will find new features that make it an incredibly versatile option.
Read more
Compatibility
Sigma offers this accessory for Canon, Nikon, and Sigma. It should fit all EOS, EOS-R, and EF models. Just be cautious when you are ordering to choose the correct brand that matches your device.
Features
The embedded HSM provides quick and effective autofocus that is nearly silent. If you prefer to manually focus your shots, it is simple to quickly switch between the two styles mid-shoot. The DG lets us know that this model is designed for full-frame devices and provides the user with impressive light distribution among the entire frame.
Image Quality
As mentioned, many photographers are first interested in this option for its impressive portrait capabilities. The nine-blade rounded diaphragm produces exceptional background blur that really highlights the subject. The minimum focal length is 33mm and the maximum focal length is 85mm. Reviewers love the crisp results and overall versatility of this device.
Style
This wide-angle option is great for portraits and landscape shots. It allows in a great amount of natural light that really brings your shots to the next level. However, its versatility allows it to also produce impressive images inside a small studio apartment. Indoors, the accessory will pull light from windows and doorways. Even if there is not much light, this option still functions impressively in low-light situations.
Durability
While there are some weather resistant qualities built-in, this device is not marketed as being weather-resistant. There is slight weather sealing, including a rear gasket. While it could handle a touch of wind and rain, we recommend that you don't risk it. This would also be a good time to mention the one-year warranty. However, it most likely does not cover weather-related issues.
Overall
With all of these great features, you already knew this was going to be a bit of a beast. This accessory measures 3.4" by 3.4" by 3.4" and weighs 2.5-pounds. It is a great choice for beginners and experts, especially when focusing on portraits.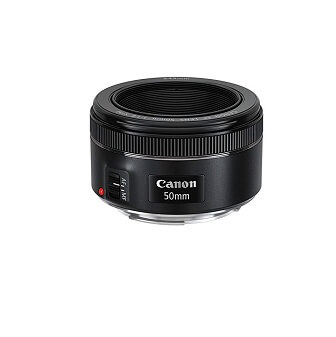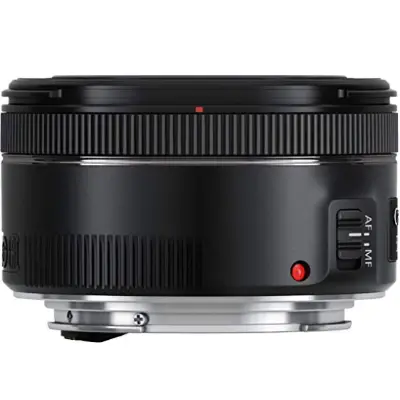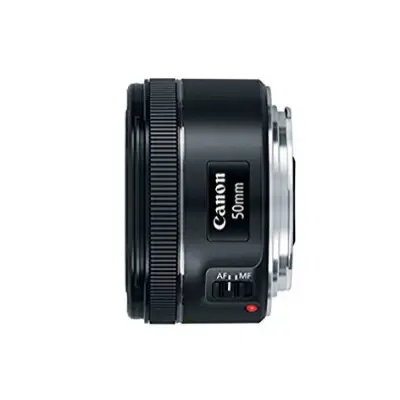 With its fixed focal length and standard style, this is another highly affordable option that will produce great image quality (especially for its price of admission).
Read more
Compatibility
As with so many other options on this list, this right here is an EF model.
Features
On full-frame cameras, the focal length will be 50mm and on APS-C cameras it will be 80mm. As for its aperture range, it sports a maximum of f/1.8 and this helps it obtain great imagery even in low-light conditions. But, with this, you can't control the zoom so keep that in mind.
Image Quality
Thanks to the updated arrangement of the new lens coating, this model will render images that have minimal ghosting and flare and also those that sport excellent color balance.
Style
Due to the fact that this is a standard lens, again, it will be suitable for everyday use and for those of you who are looking to get your feet wet in the photography world.
Durability
Do not be fooled; even though this is incredibly compact, it is built well with its rugged metal mount.
Overall
Without question, this right here is a superb entry-level design. It will not be suitable for professional photographers with decades of experience but it will suffice for the right users.

Subscribe to our Newsletter