Best Crampons
last updated:
Aug 10, 2019
Going on rock climbing or mountaineering adventures when the weather gets cold and icy means that you'll need an extra layer of security between your shoes and the snow. Ice crampons are a great addition to your outdoor adventures. Crampons add an extra level of comfort and safety. They should be well-made and manufactured out of high-quality materials, and easily connect to your boots or shoes. They provide you with better footing where the terrain can become treacherous during the winter season - must for any outdoor winter adventurer. Check out our top picks below and start your climb!
In a Hurry? The test winner after 11 hrs of research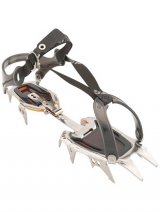 Black Diamond Serac
Why is it better?
Great traction
Durable
Easy to use
In a
Hurry? Editors choice: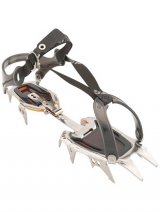 Test Winner: Black Diamond Serac

15
Researched Sources
1.1k
Reviews Considered
11
Hours Researching
15
Products Evaluated
Materials
Style
Connectivity
Use
By Default
Criteria Used for Evaluation


Materials
Crampons are typically constructed with some kind of metal usage, and the three metals generally used in crampons are steel, stainless steel, and aluminum. We'll cover each in more depth.
Steel Crampons
Steel ice crampons are made for general mountaineering purposes. For instance, if you know you need something simple and durable to help you climb on a bevy of steep terrains that might feature ice or snow, then steel crampons will work well for your needs. Another benefit of purchasing steel crampons is the fact that they tend to cost less than crampons made out of other materials.
Stainless Steel Crampons
With stainless steel crampons, you get similar benefits when you compare them to basic steel crampons. However, unlike basic steel crampons, stainless steel crampons tend to be corrosion resistant and can take much more abuse and use, so they are a lot more durable. If you know you'll be out in wetter, snowier areas, which can cause your crampons to rust faster, then stainless steel crampons are the better choice for you.
Aluminum Crampons
These types of crampons work well for high mountain climbs that have a lot of snow and ice but don't have a lot of rock. Aluminum crampons are lightweight and durable when used in ice and snow, but don't handle rocky terrain as well. So, if you're planning to climb where there isn't much rock, and want a more lightweight crampon, then aluminum crampons might be the right choice for you.
As far as crampon materials go, you'll want to consider the terrain you'll be on when you make your decision. If you will be in a place that's less rocky, but still has ice and snow, then aluminum crampons will give you a lightweight option to assist you on your climbs. However, aluminum crampons don't last as long when used on rocky terrain, so if you know you'll be on rocky terrain, then aluminum crampons won't be the right choice for you.
When deciding whether you need steel or stainless-steel crampons, you'll want to consider how much wetness you are likely to encounter when you climb. If you know you'll be going through a lot of wet areas, it makes sense to spend a bit more on stainless-steel ice crampons since they won't rust, and they will last a lot longer, which could save you money in the long term. However, if you won't be out where it is very wet, then you can save a bit of money by purchasing basic steel crampons.


Style
When we talk about a crampon's frame, we mean the alignment of the primary linking bar area of the crampon. Crampon frames are either made to be vertical or horizontal.
Vertical Frames
A crampon with a vertical frame is not really a popular item today, and are only used in certain conditions. Vertical frames don't offer a lot of flexibility as you move, so most people don't like using them for long outings. Most of the time, vertical frames are used for technical climbs or for use with a certain type of boot.
Horizontal Frames
Horizontal frames are far more popular because they are easier to walk in than vertical frames. Plus, horizontal frames also help to keep snow from balling up underneath the crampons, so that you never lose your grip or traction. Also, horizontal frames allow you to keep your feet closer to the ground which gives you an extra boost of stability.
Most likely, you'll want to purchase crampons that have horizontal frames simply because they offer a better technology option and a lot more flexibility and versatility for today's climber.
Crampon frame styles come in three different types: hinged, rigid, and semi-rigid.
Hinged Frame Crampon
These types of crampon frames have a hinged design that appears on the linking bar, and this gives you more flexibility than what's provided by either a rigid frame crampon or a semi-rigid frame crampon. You'll notice more flexibility with these types of crampons when you wear flexible boots as well. These types of crampons will make walking feel both natural and easy, and the bar's settings will prevent snow from balling up underneath the crampon. That balling prevention allows you to have greater traction and grip for long periods of time.
Rigid Frame Crampons
These are manufactured from stiff materials and don't flex much. That means it can be hard to walk in these crampons, but these crampons do help you if you're making a difficulty rocky, icy climb. Most rigid frame crampons are utilized by climbers that engage in technical climbs. In fact, many climbers like to have a pair of rigid frame crampons, and a pair of semi-rigid frame crampons since semi-rigid frame crampons make certain walks easier.
Semi-Rigid Frame Crampons
This type of ice crampon brings you a combination of the hinged frame crampon, offering some flexibility, and the rigid frame crampon, which is stiffer. Semi-rigid frame crampons are the most popular style of crampon sold nowadays, and they are very versatile. You'll be able to do a combination of climbs in these crampons, and most of them can handle both walking climbs and more technical climbs. However, for very steep technical climbs, you will still probably need semi-rigid frame crampons.
When you decide on what frame construction you'll need on your crampons, you'll need to consider where you'll be climbing, and how much flexibility you need. If you need more flexibility than normal, a hinged frame crampon can help. If you're making more technical, steep climbs, then you'll want a stiff rigid frame crampon. On the other hand, if you need a good combination of both, then you'll want to purchase semi-rigid frame crampons.


Connectivity
Crampons come with three different types of bindings: step-in, strap-on, and hybrid.
Step-In Crampons
These types of crampons have a wire bail on the toe, and this bail would hold your boot into the crampon. Also, a heel cable on these crampons adds extra holding features and allows you to use tension levers that you'll use to keep the cable on your heel. Step-in crampons are made to be easy-to-use even when you are wearing gloves, and many climbers prefer these types of crampons when they know it will be cold and snowy outside. Most step-in bindings are found with rigid crampons, and you need to have a rigid-soled boot featuring a heel and toe welt to make sure your boots fit in the crampon without slipping.
Strap-On Crampons
These bindings are very versatile, and you can utilize them with any kind of footwear. With a strap-on crampon, you get strong nylon webbing around the crampon, which you fasten in once your boot is in the crampon. With strap-on ice crampons, you'll get a bit more independent movement out of both your crampon and your shoe.
Hybrid Crampons
Crampons made with hybrid bindings have a combination of both step-in and strap-on bindings. You can tighten these crampons easily with gloves, because these crampons also use a heel lever, and you'll also get the versatility of a step-in so you can wear these crampons with several different types of footwear. Also, you won't need an overly stiff boot when you use these crampons. Most climbers prefer hybrid bindings because they offer a lot of versatility and bring you the best features of both strap-on and step-in crampons.


Use
Crampons are designed with either ten or twelve points. Ten-point crampons are usually used for winter walking expeditions and don't work as well for technical climbs. Twelve-point crampons are made for more technical climbs and give you better traction overall than a twelve-point crampon, but do cost more.
The number of crampon points you need depends on the terrain you'll be climbing in, and the level of traction you feel you really need. If you decide you can afford it and worry about slips, then a twelve-point crampon might give you the benefit of some extra safety. However, if you aren't worried about slipping since you'll be climbing less technical terrain anyway, then ten-points would work just fine for you.
Front Points
A crampon's front points can be defined as the front-facing points you'll find on the crampons. How the front points are set up will dictate the way the crampon can be used, and the types of climbing or walking you'll be doing.
Horizontal Front Points
If you need versatility in a crampon, then horizontal front points will probably meet your needs. These types of points make walking easier, while still providing a lot of traction and grip for more technical, hardcore climbs.
Vertical Front Points
Vertical front points are harder to walk in when compared to horizontal front points, but they also make it easier to climb in harder terrain. Vertical front points provide you with better stability and balance.
Mono Point
A crampon with a mono-point will have a single, big, strong crampon point that can be found at the front of the crampon. Mono-points are made for specialized technical climbs to help climbers tackle ice and rock patches with ease. A lot of mono-point crampons made for more technical climbs can also be converted to have two crampons for other types of climbs.
Depending on the terrain you'll encounter and the types of climbs you'll be doing, whether technical or just regular climbing, you'll need to decide what kind of crampon front points you need.
Horizontal front points are the most popular because they are more versatile and handle normal climbing well, while also being used at technical climbs. However, if you do more technical climbing than normal climbing, you may want a vertical point crampon or a crampon with a mono-point depending on the types of terrain you'll encounter.
Expert Interviews & Opinions
Most Important Criteria
(According to our experts opinion)
Experts Opinion
Editors Opinion
Users Opinion
By Default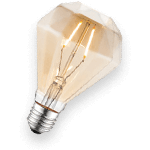 Narrow Your Selection
When you're getting ready to purchase the best crampons for your needs, you'll want to consider your climbing style, the types of terrain you'll encounter, and the weather conditions you'll most likely see when you're outside. This will narrow your choices to crampon styles best-suited to your specific requirements.
Fit and Feel
Trying on your crampons is similar to trying on shoes. Yes, you will most likely put them on and adjust them while sitting down but you need to stand up and put weight on them to experience their true fit. The crampon should fit tightly around the boot. To get a secure fit, you'll most likely need to adjust the length, height, and the straps. Lastly, don't forget to tuck in the excess fabric to your gaiter and you're ready to go!
Other Factors to Consider


Weight
Just like snow, ice, or winter shoes, you should take the weight of the crampons into consideration. If you will be climbing over technical terrains, you will need to invest a very durable pair of crampons. An example of heavy but durable crampons would be made from steel. These will most likely weigh in slightly higher and you are likely to feel that with each step you take. To shed a few ounces, aluminum crampons are a great option. However, knowing your terrain ahead of time will allow you to decide which crampon will suit you best. An aluminum crampon is lightweight but is not an ideal option for rocky terrains.
Frequently Asked Questions
q:

How do I figure out what the best crampons are for what I need?

a:

First, check the boots you plan to use. If you have a rigid boot, you'll probably need a rigid crampon to match it. However, if your boot is flexible, then a hinged crampon or a hybrid or strapped binding crampon will fit your boots better. Remember, it's best to match your crampon's flexibility up to the flexibility of the boots you'll be wearing.

Second, think about the types of climbs you'll be doing. If you plan on doing more hardcore, technical climbs, then you will want rigid, vertical-point crampons, since they are designed to handle this style of climbing. However, if you are more of a walker, then you'll want something more flexible and horizontal. You need to select your crampon thinking about both the types of boots you use and the types of climbs you typically take.

Remember, if you aren't sure what's going to fit your boots, strap-on crampons fit everything. While strap-on crampons don't always work well for people conducting technical climbs, they will work well if you are looking for some versatility or aren't sure what crampons will fit your boots.
q:

What styles of climbing are crampons made for?

a:

Crampons are made for all styles of climbing, so before you make your purchase, you need to consider the terrain and the weather conditions you'll likely encounter when you climb. Knowing this will help you get comfortable, well-performing crampons that will match your needs.

Mixed Climbing Crampons
These types of crampons are semi-rigid and have steel vertical front points designed into them. These types of crampons usually also have fourteen points on them or more, and use a step-in or hybrid boot attachment system. These types of crampons work well for all types of climbs.

General Mountaineering Crampons
With these crampons, you get semi-rigid crampons with a strap-on feature, although some do come with a step-in system. These crampons usually have twelve points and are made to work well for more basic climbing.

Technical Mountaineering Crampons
These types of crampons are made to help you climb up icy areas where there is a lot of snow. However, other technical mountaineering crampons can still handle rocky climbs and mixed terrain conditions. Most of the time, these crampons are constructed out of stainless steel for more durability and support. These crampons also feature fixed horizontal front points within a semi-rigid structure. Many are made with ten points, or twelve points, and have a step-in or strap-on boot attachment system.

Snow Walking Crampons
These crampons are made for walking in the snow and many have a spring-center bar feature and are made to be flexible. Most of these types of crampons are strap-on and are made to resist rust with stainless steel or aluminum metals manufactured into them. Also, most of these crampons are made with eight to ten points on them.

Since crampons are designed for all types of climbing, you'll need to figure out the weather you'll encounter and the terrain you'll be on, and also the types of climbing you plan on doing before making your decision.
q:

Do I need semi-rigid crampons or flexible crampons?

a:

Today's climbers tend to prefer crampons made with semi-rigid styles. Unless you're going to be doing a lot of technical climbing, you probably won't need to purchase a rigid, hinged crampon. Semi-rigid crampons work well across the board in a wide variety of conditions and on a wide variety of terrains, which accounts for their increasing popularity. Also, they work very well on both snow and ice.

Some crampons come with a built-in bar that goes between the heel and the toe area and works as an adjustable linking bar. With that bar, you can adjust your crampons to be either flexible or semi-rigid. If you climb or hike often and need versatility, this might be a feature for you.

Some crampons come with center bars that have an asymmetrical design, and that will help you fit a boot that needs a special fit. Other crampons have spring steel, long flex center bars to also hit your boot.

Flexible crampons are designed more for normal climbing or snow walking—so if you don't plan on doing much more than that, they might work for you. However, a semi-rigid crampon will give you more versatility.
q:

Do I need modular or non-modular points?

a:

Modular points on a crampon work well if you're worried about your points wearing out since they are easy-to-replace (a feature which can save you money in the long run since you'll only have to purchase the points and not the entire crampon again). Modular points offer a lot of versatility, so if you do both technical and normal climbing, they can work well for both styles.

Non-Modular points are more lightweight than modular points since they are made out of a single piece of metal. Also, they don't have moving parts, which modular-point crampons typically have, held up by screws. With non-modular points, you don't have to worry about a screw popping out, so you get more durability.

Whether you need modular or non-modular crampon points will depend on your climbing style and the types of terrain you encounter. If you know you'll be doing a lot of long-term adventures, then you might want non-modular points on your crampons since you'll experience less fatigue when you climb. However, if you need a lot of versatility, then modular points are probably the better option.