The Easiest 14ers in Colorado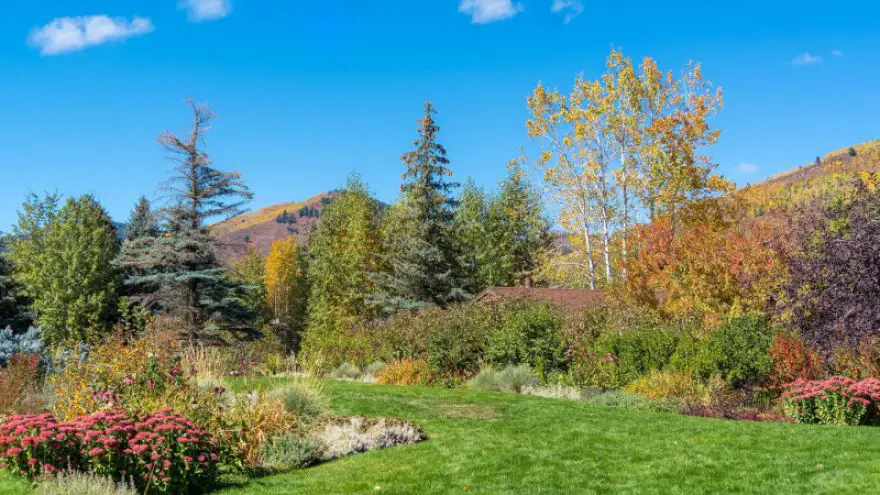 The Easiest 14ers in Colorado
gearweare.net
Hiking in Colorado is not easy and summiting a 14,000-foot peak is not an achievement that should be taken lightly. However, some of the hikes to the pinnacles of the Colorado Rockies are easier than others. Called 14ers by the locals, some have trailheads just below tree line, meaning the hiker can gain a large amount of elevation from the comfort of their car. Others require long-slogs to get to the top, but over mellow-rolling terrain that is neither particularly aerobic or technical. There are also a few 14ers that have roads all the way to the top, but these won't be included on this list since summiting those necessitates zero hiking.
Of course, easy is relative, as each of these hikes still requires a minimum of 2,000 feet of elevation gain in the thin, alpine air. To attempt any of these hikes you must be in good shape, have the right gear, and know your way around the backcountry. Still, all of these hikes have easy route finding and relatively mild terrain, which makes them great gateways into hiker to 54 14ers scattered across Colorado.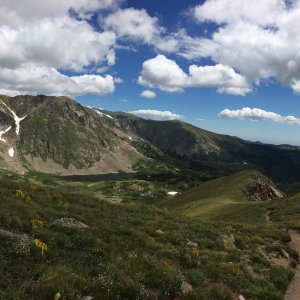 Quandary Peak – 14,265 feet
A 7-mile roundtrip hike with 3,500 feet of elevation gain may sound daunting, but this hike makes the list because the terrain is not technical or particularly difficult and the route finding is easy. The quandary is quite steep though, especially the last mile or so where you will quickly climb a third of the total elevation.
This mountain is located just south of Breckenridge at the end of the Ten Miles Range. The location near this mountain mecca for skiing and biking is another reason why Quandary is such a great hike. Lots of people know this as well though, so don't expect to find much solitude on these trails during the busy season.
Grays Peak – 14,270 feet
Grays peak is one of the closest 14ers to Denver, making it a great outing for those on a citybound trip to Colorado. Off I-70 at the Bakerville exit, this mountain is also close to Idaho Springs, Georgetown, and towns of Summit County, all of which would be great home-bases for this hike.
To summit, Grays is an 8-mile round trip, with 3,600 feet of elevation gain. Overall the trail is pretty mellow and very well marked, which is what makes this such a good beginner 14er. Those with 4-wheel drive can take both a bit of distance and elevation off the hike by driving further up the access road to a second parking lot. Be careful though, as this road is not well maintained and could potentially harm your vehicle.
Torreys Peak – 14,267 feet
Torreys is Greys sister mountain. The two sit side-by-side and even share part of the same trail. For this reason, many individuals hike both of these peaks in one day. Since both mountains are about 8 miles round trip to summit individually, only about a half a mile is added to the trip by bagging both Grays and Torreys in one go.
Like Grays, the trail to the top of Torreys is well-marked and pretty easy to follow. This is the first mountain on this list that is classified as class 2 though, which means the exposure will be elevated and there is a greater risk. Still, Torreys is a mountain that can be tackled by beginners as long as they feel comfortable in the mountains.
Mount Sherman – 14,036 feet
With an elevation that just barely places it within the company of 14ers, it's not surprising that Mount Sherman is the easiest hike on this list. The total mileage is only 5 miles and the elevation gain is just over 2,000 feet, so Sherman is an approachable hike. For this reason, it is the first 14er that many people do.
The trail to the top of Sherman starts high and gently increases in height, so at no point is it particularly steep. It is also choke-full of amazing views of the surrounding mountains, including Mount Elbert, which is the tallest mountain in Colorado and the second tallest in the lower 48. Views of nearby Leadville and Twin Lakes can be found from the top of this peak as well. The final draw of hiking Sherman is the plethora of old mines that can be found along the trail. Long abandoned, these mines speak of a different, harder time for like in the Colorado Rockies.
Mount Elbert – 14,433 feet
It may strike you as surprising that the tallest mountain in Colorado would make a list of some of the best 14ers for beginners. With an elevation gain of 4,700 feet and a round trip distance of 9 miles, I'll admit that Elbert is not recommended as a first 14er. However, the clear, wide trail that leads hikers to the top of this mountain makes getting lost absolutely impossible and although this hike is steep and long it is not technically challenging. These reasons make Elbert an excellent first mountain to the level of the difficulty on.
Because Elbert is so long, you will have to start this hike much earlier in the morning. Hiking in Colorado during the summer is a morning activity since thunderstorms typically roll in during the afternoon. Try to plan to summit no later than noon to be safely back at the car by the time the storms darken the skies. Think about staying in Leadville the night before hiking Mount Elbert. This little town is the highest incorporated city in the country, choke full of history, and less than 20 miles from the trailhead.
Most Read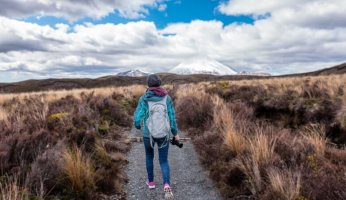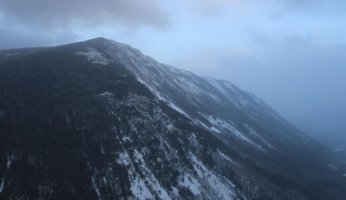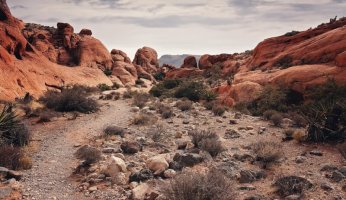 Subscribe to our Newsletter