Best Bear Sprays
last updated:
Feb 10, 2020
If you have ever been backpacking or hiking in the woods then you know the abundance of creatures that call it home. There are times when you are walking through the woods and you may cross paths with some of these creatures and one that you defiantly hope you don't come into close contact with is a bear. But if you come across these huge animals, you most likely want to be prepared with a bottle of bear mace in case that bear is not the friendliest. It is fair to assume that you most likely will never meet a bear up close and personal while hiking or backpacking but the risk is always there. If you travel in wild environments and you need to protect yourself in the rare case a bear challenges you and want to invest in a proper bear spray to carry with you.
This is the best product on our list that is currently in stock: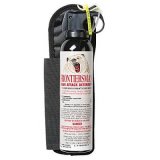 Sabre Frontiersman
Why is it better?
It is field tested and has been strength guaranteed
Due to the chest holster, it is always within reach
Has the best coverage of any bear spray
In a
Hurry? Editors choice: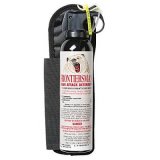 Test Winner: Sabre Frontiersman

14
Researched Sources
2.2k
Reviews Considered
13
Hours Researching
18
Products Evaluated
Capacity
Ease of Use
Features
Effectiveness
By Default
Criteria Used for Evaluation
Expert Interviews & Opinions
Most Important Criteria
(According to our experts opinion)
Experts Opinion
Editors Opinion
Users Opinion
By Default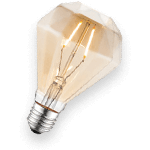 Better safe than sorry
The average individual will probably never have to experience the terror of dealing with an aggravated and provoked bear. It is just a possible risk if you are backcountry adventuring, but this is probably not on everyone's "to-do" list in life. Just like any other emergency situation, however, you do not know when it could happen so it is always best to prepare. As much of a cliché as it is, it is better to be safe than sorry. Even if you never use your can of bear spray one time in your life, it is better to know you have it than not.
Other Factors to Consider


Durability
Okay, this is where things get a little controversial. Not in terms of anything this guide will tell you but rather a misconception that was present for years. The IGBC, Interagency Grizzly Bear Committee, for years stated that bear sprays should always have a minimum duration of at least six seconds. It was not until late 2016 that they withdrew this guideline in favor for a different one. Instead, they simply recommended using any bear spray that is EPA-registered. The controversial aspect of this was that the IGBC never had any scientific evidence to back up their claims of a needed duration of six seconds.
In fact, their own testings showed that a 7.9-ounce can with only a four-second duration was enough to get the job done. But, you still have so-called experts out there that will recommend a certain duration. Just know, if it is EPA-registered then it can potentially save your life.
Frequently Asked Questions
q:

Can You Use Bear Spray on Dogs or Humans?

a:

In your day-to-day life, you are more likely to encounter a rabid dog or a psychopathic rapist than you are a bear. Of course, a "psychopathic rapist" is a bit of an extreme but anytime another human is about to commit assault or battery to you. So, if you happened to have the bear spray on you, could you use it to deter these types of attackers. Honestly, no you should never do that. Because both the EPA and Health Canada regulate a bear spray as a pesticide, it should only be used on bears.

Simply, it is too strong of a substance to use on ordinary humans and dogs. For those situations, stick to regular pepper spray as that will do the trick.
q:

What is the Difference Between Pepper Spray and Bear Spray?

a:

It is now apparent to you that pepper spray and bear spray are not the same. However, you may not know the exact differences past the latter actually being designed to thwart bear attacks. Let's start with this, bear sprays will generally shoot farther and cover a wider area than pepper sprays. It is necessary as bears can move and strike quicker than people think and maintaining a safe distance is key. Also, bear sprays are more highly regarded by the EPA to ensure they are both effective and humane.

Lastly, the capsaicinoid percentage is going to be higher in bear spray than it will be in pepper spray.
q:

What is the Shelf Life of Bear Spray?

a:

Unless a terrible curse has been placed on you, it is not likely that you will need to use bear mace very often. But, could you store it for an extended period of time without using it and expect it to remain effective? Yes, but only for a limited time. The manufacturer who makes the spray will attach an expiration date on their product. After such date, the propellant may not hold the same properties as it did before (such as its range). For example, Counter Assault, which is the number one bear spray on this list, issues a four-year recommended replacement date for their spray.

This is because as time moves on, all aerosol canister seals will weaken over time and there is nothing you can do about it. As such, you could actually buy a bear spray without ever using it.
q:

Won't This Type of a Spray Just Make a Bear More Aggravated?

a:

It is almost guaranteed that one out of the x amount of people that read this guide will ponder this question in their head. Although it was just addressed how bear sprays work, this is still a question that is worth bringing up. Ironically, the answer to this question would probably shift if you were talking about pepper sprays rather than bear sprays. With most pepper sprays, unless they are strong enough, a bear will probably become more provoked and want to rip your heart out even more.

But, bear sprays are specifically designed to thwart a bear's attack. Due to the properties of the formula and the nature of bears, if applied correctly, it will stop them.
q:

Is Bear Spray Dangerous?

a:

Yes, this is a very vague question as of course, bear spray is dangerous. However, this is not referring to the effects it has on bears but if it is dangerous for us, humans. The fact is, just like with a firearm, you need to take great caution when operating bear spray. No one and this is important, should ever handle one while they are intoxicated or at all disoriented. In addition, do not let your children near this substance as they are naturally ignorant. If exposed to human eyes, the formula for the bear spray can easily cause pain and eye closure for up to 45 minutes. In more severe cases, if fired from a close range, it could also result in permanent eye damage.

But, this is why most manufacturers will design a safety cap on their spray can to prevent accidental discharge. Still, a basic amount of common sense must be performed when you use something as lethal as bear spray.
q:

How Exactly Does Bear Spray Work?

a:

Alright, alright. You are this far into this guide and you still may not even know how this stuff works. Well, let's fix that, shall we? When the bear spray is used correctly, as in a direct hit onto their face and not a random body part, it can cause swelling of the mammal's mucous membranes, a panic attack, and also severe shortness of breath. But, would not a firearm be another logical solution? Technically, the answer is no but various bear experts agree that bear sprays are a far more effective means of protection than a firearm. For one, it is estimated that the bear spray success rate is somewhere between 90 and 98 percent and dropped to 50 percent with a firearm.

But, bear sprays also require less accuracy because of the fog that is emitted . Lastly, they are immediately accessible if you use them with a holster.
Subscribe to our Newsletter