Best Travel Tripods
last updated:
Feb 07, 2020
Tripods are tremendous, are they not? They are very simple in their design yet if you are a photographer or anybody who enjoys capturing movies and videos, they can literally be lifesavers. But, not all of them on the market will be optimized for travel. Finding the best travel tripods, quite frankly, can be a tricky endeavor. There are many so-called hurdles to get through to find the one that is best for you. With the help of this guide, though, that should be made a bit easier for you.
Now, for all intents and purposes, you can travel with any tripod you ever buy. It just might be hard to do so if it can't be folded or if it does not come with a storage case. Either way, that is what we want to put the focus on today.
In a Hurry? The test winner after 13 hrs of research

GITZO
Why is it better?
Comes with a short column
It comes with a shoulder strap
The ball has a WS2 coating for enhanced smoothness
In a
Hurry? Editors choice:

Test Winner: GITZO

43
Researched Sources
36k
Reviews Considered
13
Hours Researching
17
Products Evaluated
Materials
Features
Versatility
Portability
Compatibility
By Default
OUR TOP PICKS FOR THE BEST TRAVEL TRIPODS
Criteria Used for Evaluation


Materials
Really, this comes down to whether you want aluminum or carbon fiber models.
The first order of business when you are looking to buy a tripod is to assess the materials. And, no matter where you look, there are going to be two prominent materials that come up time and time again and these are often used to construct the legs. The first of which is aluminum and this is, generally speaking, the weaker of the two options. With that said, aluminum itself is a high-quality and affordable metal. Though it is slightly heavier than the other primary material, this extra weight can lend its hand in delivering enhanced strength and stability. Then again, aluminum can corrode if it is not properly maintained (though it can't rust).
The other material is carbon fiber and, all things considered, is the best option out there. Not only is carbon fiber lighter than aluminum but it is also temperature-resistant. And, because it is a polymer, there is no worry about rust and little worry about corrosion (though polymers can still corrode). Also, do not think that this material is not strong, either. For its low density, it delivers incredible strength and stiffness. In fact, when basing materials weight for weight, it is actually around two times more rigid than aluminum.


Features
Do not get overwhelmed with this section as there are several features to keep in mind.
There are plenty of features to cover here and while we may not touch on them all, we want to touch on as many of the important ones as we can. For starters, tripods all start with the design of their heads. Due to the fact that the head is going to hold your camera, it is one of the most important portions to assess. Now, there are many different styles out there but one of the most popular is known as the ball head. This usually incorporates either a tri-control or dual-control design and both offer superb control. Moving on, tripods also come with certain lock systems (typically either flip or twist locks). Flip locks are ideal for beginners as they are easy to use but twist locks are the more "professional" of the two options.
Also, consider the height at which you will want your system to be adjusted. Each model out there will come with varying height settings and will be limited by a maximum and a minimum height. Additionally, do not forget about the feet. Some feet will be able to be converted but not all of them will (as there are rubber and spiked feet out there). Oh, lastly, quick-release plates are another major design feature. These, as you may have guessed, basically simplify the process of removing your camera from the tripod.


Versatility
Yes, these devices can be pretty darn versatile in their designs.
At the surface, this would seem like a pretty basic little device, right? Well, while that is somewhat true, there are options on the market that offer quite a lot of versatility. For starters, have you ever heard of a monopod? By assessing the prefix "mono", you probably have a good idea of what it is even if you have never heard of it before. As the name implies, a monopod is basically just a single staff that is used to support cameras and other such devices. The reason this is being brought up is that some tripods will be able to convert to monopods in the blink of an eye. In certain situations, using a monopod may be more beneficial or easier for you. As such, it is always nice if the model you have provides you with the ability to convert it.
However, it does not end there. To make some models even more versatile, they will come with legs that can independently be adjusted at different angles. Sometimes, the terrain under your tripod will not be even or smooth. If this is the case, with these types of legs, you will be able to adjust to the uneven ground. Oh, and most models out there will also allow the head to be removed for a different one, just to note.


Portability
If you are going to buy a tripod for travel then it needs to be portable, right?
Due to the fact that this is a guide assessing travel tripods, you knew this section would be inevitable. After all, what good would any sort of product be (that is designed for travel) if it were not portable? Indeed, this means this section is uber-important. At the same time, though, this section is also not too complicated. Let's take a closer look, shall we?
There are three important factors that you will want to keep in mind here. The first one is the collapsed size that the tripod can be folded to. The legs should be able to be folded up but if you are going to account for your own carrying bag, you need to ensure that the collapsed size of the model you go with will fit. Secondly, assess the total weight. One of the reasons why carbon fiber is so popular is due to its lightweight nature, after all. And, thirdly, you can look to see what models come with their own carrying bags or if they come equipped with shoulder straps.


Compatibility
For sure, you need to ensure that your camera fits safely and properly on the model you get.
There are two "tasks" that you need to accomplish. For starters, you need to ensure that you buy a travel tripod that will fit your camera. The good news is most modern cameras will work with most modern tripods. To double-check, though, you need to ensure that the thread size of your camera matches the thread size of the head of the model you are looking at. Of course, you could always buy the head separately if this happens to be an issue. But, for the most part, this will not be a problem for most of you.
Yet, you also need to assess the load capacity. In short, this is the maximum amount of weight that the tripod is going to be able to hold. Some will only support six pounds while others will support up to 40 pounds (it all depends on the design). This means that the total weight of your camera (and this does include the lens) should be around 1.5 times less that of the maximum load capacity. Given the expensive nature of this type of equipment, you may want to err on the side of caution.
Expert Interviews & Opinions
Most Important Criteria
(According to our experts opinion)
Experts Opinion
Editors Opinion
Users Opinion
By Default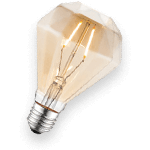 Materials
Not all models out there will be built with the same materials. But, most of them will either be made primarily with either carbon fiber or aluminum. Both of these are great materials but, in this case, carbon fiber gets the edge. Additionally, assess the quality makeup of the components (such as the head, feet, etc.) as these should be durable and long-lasting, as well.
Features
There really is a boatload of features for you to keep in mind when you are buying one of these systems. It is actually quite amazing how many components and important features encompass these suckers. From the head to the feet to the maximum height to the quick-release plate, try to keep your head on a swivel here as you do not want to miss something important.
Versatility
One of the best aspects of some tripods is the fact that they are versatile in nature. Not all of them will be but the best models available will allow for some nice functionality. For example, there are those that will quickly be able to transform into monopods, which can be beneficial in certain situations. Additionally, others will come with independently adjustable legs to account for uneven surfaces.
Frequently Asked Questions
q:

Why do you need one anyway?

a:

Probably the most obvious reason you would want one of these devices is to stabilize your camera for enhanced photography and video recording. Now, top-end cameras will typically be designed with top-notch image stabilization technology. And, for the record, this technology does account for camera shake. However, your videos and shots are less prone to being distorted if you are not physically holding the camera.
q:

How do you clean and maintain them?

a:

For the most part, cleaning and maintain your tripod is going to be fairly easy. It is not as if they are going to get extremely dirty on most occasions. But, what you should try to make a habit of is ensuring that it is dry at virtually all times. Clearly, if you are shooting in the rain with water protection equipment, then it is going to get wet. With just a soft cloth (a microfiber cloth, for example), dry off the legs and the components to help better resist corrosion.
q:

Can you take them on airlines?

a:

You can make the argument that airlines are too strict on their policies and that is where this question comes into play. You see, some people believe that tripods could be considered weapons. And, while they could be used in such a manner, the TSA notes on their official website that tripods are suitable for both carry-on and checked luggage. So, there should be nothing to worry about here.
q:

Are there places where they will be prohibited?

a:

The reality of the situation is you should really make sure that you can use a tripod in any area you go to. In certain public places, they may be prohibited for the sheer fact that there may be too many people present. In turn, this type of device could then be seen as a tripping hazard. As farfetched as it sounds, you may end up running into this issue.
q:

Why do some models have hooks?

a:

Have you ever wondered why some models out there come with hooks that attach at the center columns? The logic behind why they are out there is quite simple really. As you may have guessed, these are present to provide you with a way to enhance the stability of your model. All you need to do is hang an appropriate object from the hook (such as a water bottle) to provide extra stability. Of course, this could also be a random object such as your camera bag. There, now you will never scratch your head again wondering why a random hook is attached to the center column.
q:

How should you store them?

a:

Storing your tripod is not going to prove to be a tricky endeavor. But, you do want to keep a few things in mind. Firstly, you should store it in a manner in which it will not be prone to accidental damage. Secondly, it should not be stored in a humid environment that is present with a ton of moisture. If you search the web, you will find many different DIY ideas that could work great for you.
Subscribe to our Newsletter