The National Parks – Yosemite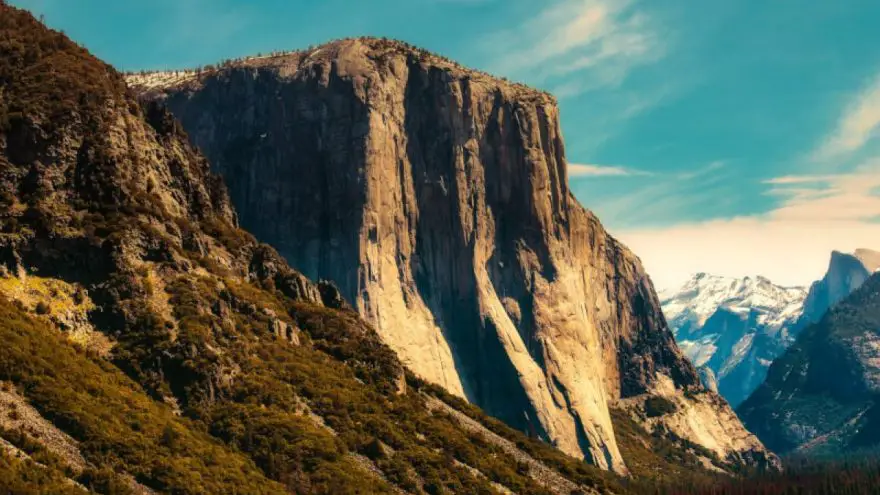 The National Parks – Yosemite
gearweare.net
Although I have never been to Yosemite National Park, it holds a special place in my heart as the birthplace of American rock climbing. The massive, perfect cliff faces of Half Dome and El Capitan call climbers to the park in droves, and I too am certain that one day I will make this pilgrimage, even if it is just to stand below looking up.
The allure of these mountains extends beyond the climbing community though. In 2017, over four million people visited the park. Although Yosemite is open all year round, must visitors come in May through August, with peak season being July and August. During the busiest times of the year the park can be so packed that doing some of the most popular hikes may feel like standing in line. If you are willing to brave the chillier weather and snow, many areas of the park are open all winter long. Early Spring (March and April) and late October into November can also be great times to visit. As long as there is no snow, you should also still be able to enjoy everything that the park has to offer. Another way to find more solitude in Yosemite is to visit one of the areas that is less well known and more difficult to get to.
Below you will find descriptions of some of the most iconic and fun areas, hikes, and activities to find in Yosemite National Park.
Yosemite Valley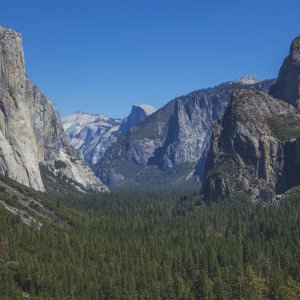 This is the most popular area in Yosemite, and is home to the famous cliffs of Half Dome and El Capitan. It is open all year round and is accessible by vehicle, as well as by public transportation through partnerships with Amtrak and Greyhound.
While in Yosemite Valley make sure to check out the El Capitan and Sentinel meadows which offer amazing views of some of the most famous sites in the park. Other points of interest that are worth visiting include the Sentinel Bridge, Valley View, and Tunnel View. Hiking in Yosemite Valley is another way to gain access to incredible views. The Yosemite Falls Trail, Four Mile Trail, and Half Dome Trail are some of the best. However, be warned, these trails are all quite strenuous. If you are looking for something a bit easier, check out the Bridalveil Fall Trail, Mirror Lake Loop, or Valley Loop Trail.
Any rock climbers visiting the park should also make sure to spend a night in Camp 4, a campground in Yosemite Valley famous for being where generations of climbers have stayed as they've explored the valley. The campsite, which is open all year and operates on a first come first serve basis, now attracts climbers from around the world, including some of the most elite. The history and community found at Camp 4 is worth a visit, even if you won't be tackling any of the big walls.
Tuolumne Meadows
Located on the western side of the park, Tuolumne Meadows offers far greater solitude than Yosemite Valley. This area is only accessible by car from May/June until October/November because Tiago Road, which bisects these large, alpine meadows, is not plowed during the winter. When the road is closed, backpacking is the only way to access this area.
There are a few day hikes that can be launched from Tuolumne Meadows. For easy treks, check out Soda Springs, a naturally carbonated cold water spring, or head to Lyell Canyon along the easy 8 miles of the John Muir Trail. Those looking for a bit more of a challenge should head to one of the gorgeous lakes found in this area. Elizabeth Lake, Gaylor Lake, Cathedral Lakes, and Dog Lake are all high alpine lakes set against stunning mountain vistas. The moderate Glen Aulin trail also has lakes, as well as multiple waterfalls. The hike to the Vogelsang High Sierra Camp is a strenuous hike in Tuolumne Meadows that can be completed in a day. It is a 13.8-mile round trip, that sees 1,400 feet worth of elevation gain, so those wanting to finish before nightfall should set out as early in the day as possible.
The Waterfalls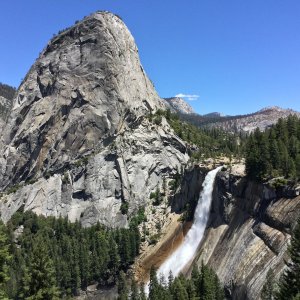 With 9 waterfalls over 1,000 feet high, and many more than tumble hundreds of feet before they reach the ground, viewing the many cascades in Yosemite is worth a trip to the park on its own.  At 2,425 feet, the tallest waterfall in the park is Yosemite Falls, which is also the 6th tallest in the world. It is in Yosemite Valley, where it can be viewed from many spots, including an easy 1 mile loop to the base, parts of which are wheelchair accessible. Other notable waterfalls found within the park include Chilnualna Falls, Sentinel Falls, Ribbon Fall, Wapama Falls, Horsetail Fall, Nevada Fall, and Vernal Fall. Some of these cascades are easily accessible, while others can only be seen by hiking steep trails.
The best time to view the waterfalls is in May, when the snowmelt increases flow. Although many of the waterfalls flow all year round, some are reduced to a trickle or to nothing at all by late August. Fall rains usually replenish the flow for winter, which can also be a great time to view waterfalls as many of them will partially freeze.
Other Areas and Activities
Yosemite is huge, so listing all the areas and things to do and see here would take much more space than I have. Here is a brief rundown of other noteworthy things to check out in this park:
Glacier Point – This overlook offers the most complete view of Yosemite Valley. It is found at the end of a 10.5-mile road that is open from late May through October/November.
Wawona – This area of the park contains many natural adventures, including giant sequoia, as well as the Pioneer Yosemite History Center.
Hetch Hetchy – This little visited area of the park is a wonderful place to find solitude. It has a microclimate that creates one of the longest hiking season in the park, and borders the vast Yosemite wilderness, making it a great launching point for backpacking trips and day hikes alike. Smith Peak, the tallest mountain in the region at 7,751 feet above sea level, can be found here.
Most Read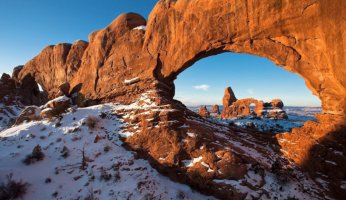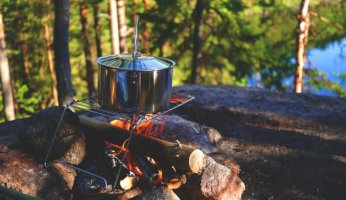 Subscribe to our Newsletter