The National Parks – Rocky Mountain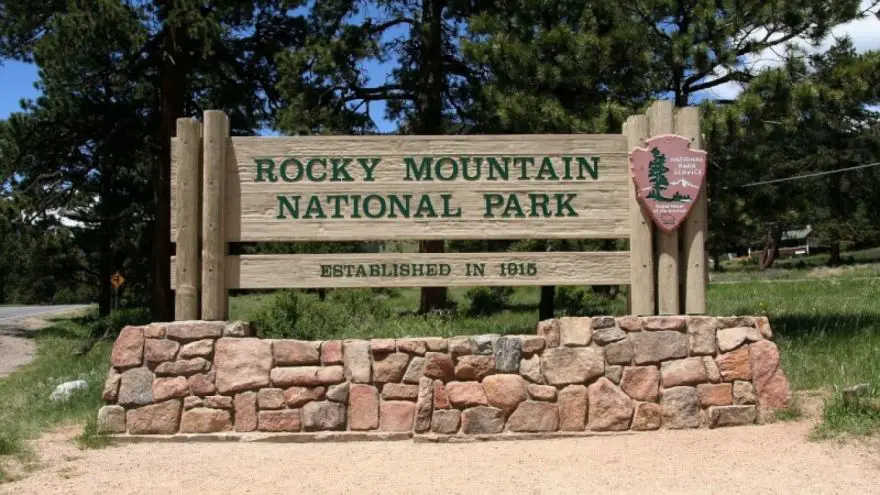 The National Parks – Rocky Mountain
gearweare.net
Rocky Mountain National Park is vast, encompassing 415 square miles in the northeastern corner of the Colorado Rockies. This is a park of epic proportions, containing many high peaks, including Longs Peak which stretches 14,259 feet into the sky. The primary thing to do in this park is hike. It contains almost 400 of the square miles of designated wilderness, so finding a great hike that fits your fitness level and experience is easy to do. Other activities include climbing and mountaineering, biking, horseback riding, and fishing. Continue reading for a breakdown of some of the best things to do in the park, as well as an overview of the diverse ecosystems you encounter by simply driving through it.
Hiking, Backpacking, and Wilderness Camping
There are 355 miles of trails within Rocky Mountain National Park. Although many of them lead deep into the wilderness, others are quite accessible and offer a range of pleasant day hikes appropriate for many different abilities. Those looking for an easy stroll should check out the trails to Bear Lake and Adams Falls, both of which are only 0.6 miles long and involve basically no elevation gain. Other popular lake and waterfall day hikes include Cub and Mills Lakes, and Alberta, Cascade, and Ouzel Falls. On these hikes you will experience at least 200 feet in elevation gain, making them much more difficult. Ouzel Falls tops the list in terms of effort, with an elevation gain of 960 feet in just 2.6 miles.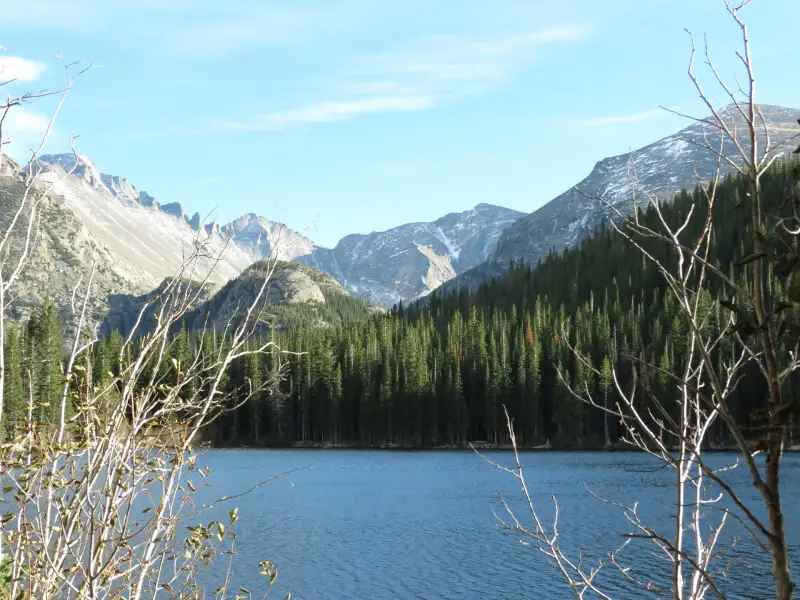 If you want even more of a challenge, think about summiting one of the many peaks found within the park. Many can be done in a day, but it is also possible to stretch your hiking excursion into a few days. There are 120 backcountry campsites scattered throughout the park, some easy to get to and others quite difficult. You can either move from campsite to the campsite on a longer trek, or set up shop at one campsite and launch daily expeditions into the other areas of the park from there. This second option is an awesome way to summit peaks since it allows you to explore without bringing all your gear. Always be prepared with the best backpacking gear and hiking footwear such as quality hiking boots.
Climbing
There are many opportunities to enjoy the sport of rock climbing within Rocky Mountain National Park. People have been practicing this sport in the area since the 1800s, and most of the routes found here are rooted in the history of traditional climbing and mountaineering. Today, it is also possible to find bouldering and ice climbing within the park, as well as a few sport routes. However, bolting is highly limited within park boundaries.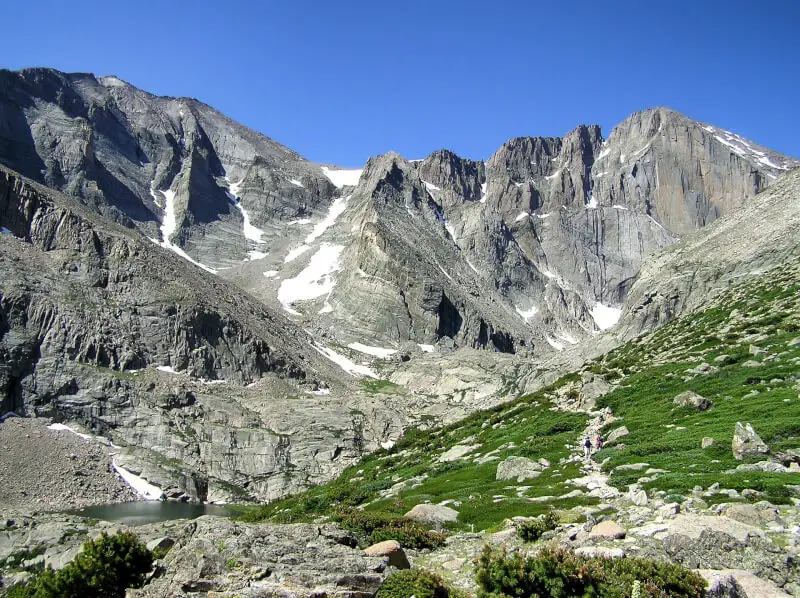 The most famous place to climb in the park is on the massive cliff faces of Long's Peak. The routs found here almost all take a full day or more. Those going on an overnight multi-pitch climb, who will be sleeping on the side of the cliff, need a bivouac permit. Only attempt the technical climbing in Rocky Mountain National Park if you have the necessary skills and knowledge.
Scenic Roads
Trail Ridge Road bisects the entirety of Rocky Mountain National Park. Following a route across the east/west horizon, this road is a beautiful way to experience the park. Running 48 miles between Estes Park and Grand Lake, it meanders through all the alpine ecosystems, offering stunning vistas along the way. In fact, eleven miles of the road is above tree line, where absolutely nothing obstructs the view.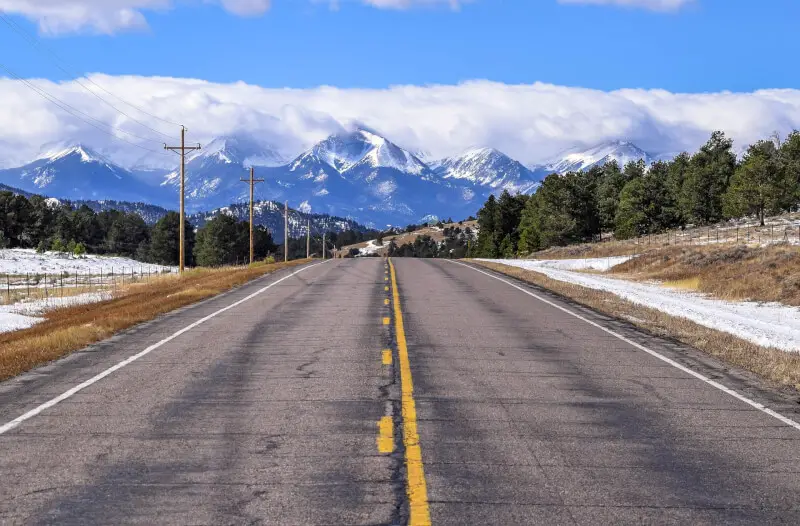 Those with even more time should take Old Fall River Road, which runs parallel to Trail Ridge Road. With a speed limit of 15 miles per hour, this one-way dirt path is slow going. However, you will want to move slow to take in the views as you head toward the summit of Fall River Pass at 11,796 feet. The end of Old Fall River Road drops you off on Trail Ridge Road at the Alpine Visitor Center, closer to Grand Lake than Estes Park.
The Ecosystems of the Rocky Mountain Wilderness
Most of Rocky Mountain National Park is protected under the designation of wilderness. This gives the park permanent protection as a wild area, where nature rules and we are only visitors. Once you begin to explore the extraordinary natural features of this park, it becomes easy to see why the raw nature of the place is so worth defending.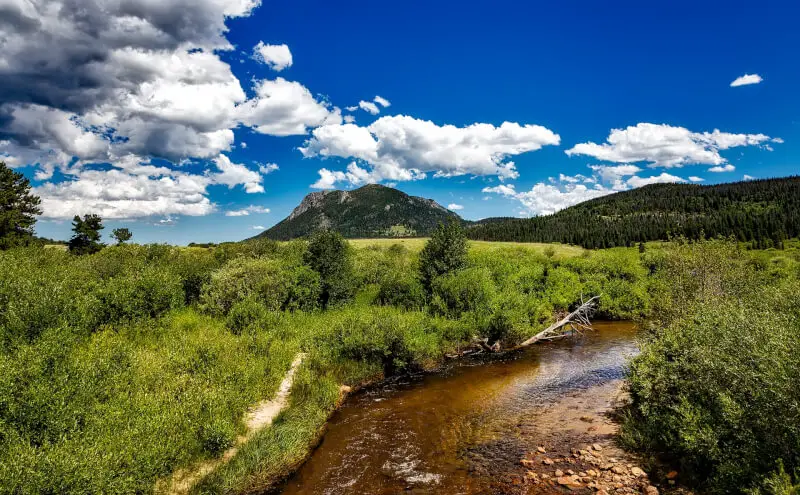 This park is incredibly mountainous, and contains topography at elevations ranging from 7,860 to over 14,000 feet above sea level. These changing elevations encompass three distinct ecological zones. The Montane ecosystem persists below 9,500 feet. Beautiful meadows filled with wildflowers and wandering rivers are both hallmarks of the Montane, as are heavily wooded north-facing slopes and a large diversity of plant and animal life.
Depending on the water availability, many different trees grow here, with ponderosa pine being the most common. Although most trees at this elevation are evergreen, some deciduous trees, including quaking aspen, willows, mountain alder, and water birch, can be found growing in soils with particularly high moisture. Some locations within Rocky Mountain National Park where you can experience this ecosystem are Moraine Park, Horseshoe Park, Kawuneeche Valley, and Upper Beaver Meadows.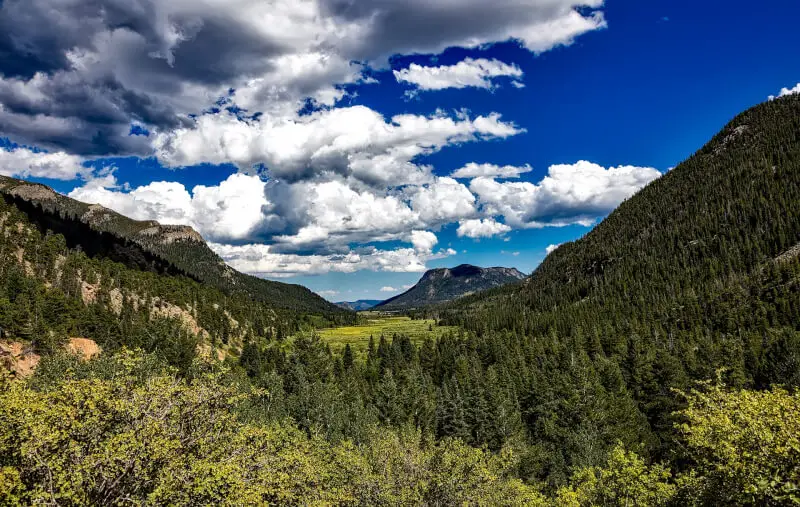 Above the Montane is the Subalpine biome, which exists in the elevations between 9,000 to 11,000 feet. Here you will still find meadows of wildflowers, although the plants that persist are different, and many crystal-clear lakes. The forests of this ecosystem are made up entirely of evergreens, with Engelmann spruce and subalpine fir dominating the old-growth forests.  Lodgepole pine is the most common tree in the new growth areas that have been previously burned in wildfires. Limber pine, which flex in the wind, can also be found within this zone.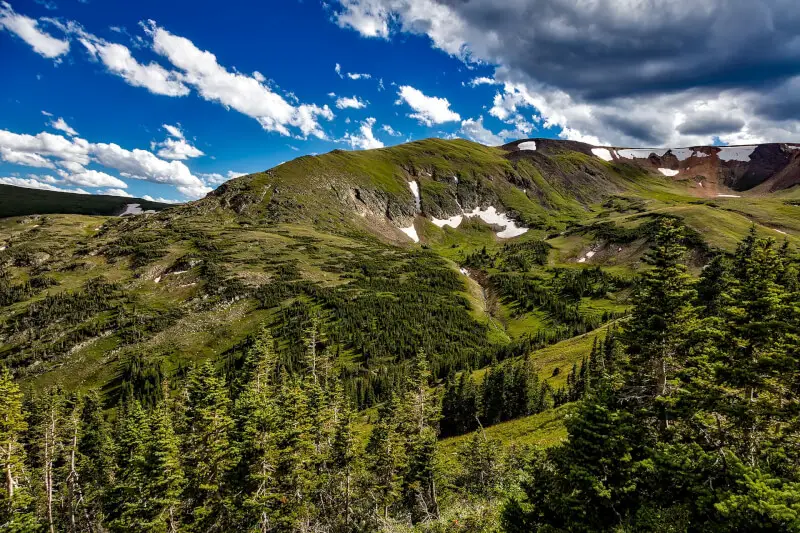 The tree line is found somewhere between 11,000 and 11,500 feet, at which point the Alpine Tundra environment begins. Stretching all the up to the top of the highest peaks, this is an ecosystem of extremes, with strong winds, cold temperatures, and a very short growing season. Still, many plants persist, although they are all quite small and grow close to the ground for protection. The plants of the Alpine Tundra may also take hundreds of years to grow, to tread lightly and try to stay on designated paths. This ecosystem makes up a large part of Rocky Mountain National Park, with about one-third of the entire park found at the necessary elevation.
Most Read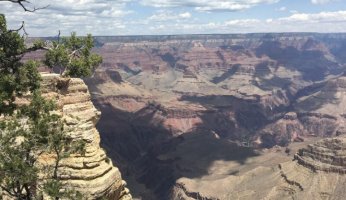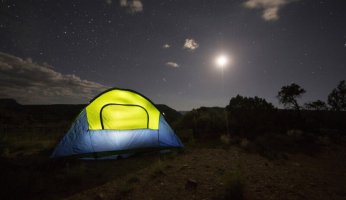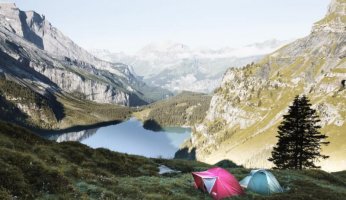 Subscribe to our Newsletter