Best Cargo Bikes
last updated:
Feb 07, 2020
Wouldn't be great if you could actually utilize your bike to carry light or heavy loads with you to and from different locations? It seems too farfetched to be a reality. Well, for those who believe so, you are in for a surprise if you have never heard of a cargo bike. As one would expect, this is not a standard bicycle. Instead, it is one that has been optimized to carry goods (or cargo). As great as cargo bikes can be, however, you owe it to yourself to gather the education to buy one. Well, that is where we come into play. But, there are many tough questions you will need to ask yourself along the way. For example, should you go with an electric model? Also, how much cargo space will you need? With so much to cover, let's not waste another second.
This is the best product on our list that is currently in stock:

CIVI BIKES RUNABOUT
Why is it better?
A rear rack and front basket are included
Can reach 25 miles per hour
Equipped with a digital console
In a
Hurry? Editors choice:

Test Winner: CIVI BIKES RUNABOUT

35
Researched Sources
81
Reviews Considered
8.5
Hours Researching
15
Products Evaluated
Effectiveness
Comfort
Capacity
Durability
Ease of Use
By Default
OUR TOP PICKS FOR THE BEST CARGO BIKES
Criteria Used for Evaluation


Effectiveness
There are many questions and decisions you need to make here.
When looking at cargo bikes for sale, there are plenty of decisions that you need to make along the way. A few of them will tie directly into the performance end of things which is where this section is going to start. For starters, there are completely different types that you can buy. For example, you have two-wheeled models and tricycles and then you have electric models and manual ones.
Picking between these different types of styles can be tricky but it all comes down to what you want. With two-wheelers versus tricycles, to elaborate, the former is narrower and therefore easier to navigate at times. However, the latter is more stable and probably better for children who are tagging along.
As for electric versus manual, this is also all up to you. With electric cargo bikes, though, you will need to assess the specifications to ensure they match your needs (such as the top speed, battery life, and motor size). On the other hand, with manual models, they will either have a single speed or variable speed drivetrains. Clearly, single speed drivetrains are more limited as you can't adjust the speed based on your situations.


Comfort
It is really subtle but why would you want to ride a bike that is unbearable to ride?
Who really wants to ride a bike that is uncomfortable, right? That is where cargo bikes are no different than regular bikes. And, quite frankly, a lot of the same features can be assessed. For example, if you want a bike to be comfortable than it should be equipped with a well-designed suspension fork. This is the portion of the bike that basically holds the front wheel. So, when you ride over uneven terrain, this can soften the blow and absorb most of the impact.
Of course, the seat should also not be as hard as a rock. This can be an issue with some models, however. But, even if it is, you can always go out of your way to purchase a compatible silicone gel cover. This will provide you with more padding and cushioning than you had before.
And, lastly, the design of the tires can also affect how smooth your ride will be (which can enhance comfort). They can also have a strong impact on the level of steering and handling you have, so there is that. Keeping all these factors in mind will only benefit you and your bottom in the long run.


Capacity
This all comes down to the cargo space in which you need and desire.
Finally, this is why you came here today, right? Be honest, you probably want a cargo bike for the cargo space it provides. Well, let's not waste another second then. Okay, so, first off, understand that not all models will be equipped with multiple baskets. There are some on the market that will sport both front and rear cargo baskets but not all of them will. Some will only allow for a rear basket. Of course, there are some designs that will come with rear racks and these can account for more baskets.
What about the size of the cargo area, though? It does not really matter if a specific model has both front and rear storage capabilities if the baskets are not large enough for your needs. And, that last phrase "for your needs" is crucial as this subsection is all about your needs. No one can tell you the size in which you want the cargo space to be.
Also, one last note, keep in mind how much weight you really want to add. Even though cargo bikes can be used to carry goods, there is still a weight limit you need to abide by.


Durability
As with any other type of bike, the model you pick should be well-made.
There is a reason why most cargo bikes for sale are not cheap and that is due to their quality constructions. And, arguably the most important assessment point in regard to this area is the bike's frame. After all, the frame is the main component and is really the foundation of a bike. And, typically, frames are made out of either steel or aluminum (though you will see carbon fiber and titanium utilized, as well).
Now, between the two, which is better steel or aluminum? Out of the two, steel is more durable and is going to retain its structural integrity better. Additionally, aluminum frames typically offer harsher rides due to their stiffer nature. Then again, you will oftentimes see aluminum alloy frames (and this just means that other metals will be in play). Either way, though, both steel and aluminum bike frames are common and beneficial in their own ways.
However, you can't overlook the quality of the componentry. The other components that make up a cargo bike will matter and, if you are looking for a premium option, you will want to ensure that all of these are made with high-quality materials.


Ease of Use
Some models come preassembled and some do not. Either way, keep this section in mind.
For the record, this section is all about the assembly process that you either will or won't have to go through. To dive further into that, there are cargo bikes for sale that will not need much assembly performed. Then again, there are others where you will virtually need to assemble them from scratch. Clearly, if you do not want to deal with the potential hassle of this, you may want to prioritize models that are 80 to 90 percent assembled beforehand.
Of course, maybe you have enough confidence in yourself to assemble one from scratch. If so, do yourself a favor and either look for sellers who provide excellent instructions or find tutorial videos online of the specific bikes you have in mind. After all, some models will need to be professionally assembled.
There is also something else to touch on here. As you noticed if you went through the above list, there are cargo bikes out there with little to no recognition. The obvious risk with these options is that you have very little consumer feedback to go off of. But, for the most part, the specifications do speak for themselves.
Expert Interviews & Opinions
Most Important Criteria
(According to our experts opinion)
Experts Opinion
Editors Opinion
Users Opinion
By Default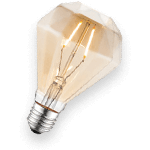 Effectiveness
The effectiveness of any given cargo bike on the market comes down to its performance, quite frankly. But, there is a lot to think about here on your end. The biggest question to ask, however, is whether you want an electric model or not. This can change the game but if you do this then you need to know that there are several specifications for you to assess.
Comfort
You know, a specific cargo bike could sport all the power in the world. But, if the same bike is not comfortable would you really want to ride it? Think about that question long and hard as that is what this section touches on. Now, assessing comfort, in this regard, does come down to several factors (not just one). Keeping all of them at the forefront of your mind will be vital.
Capacity
Oh boy, it is all about the cargo space, is it not? Why else would you have come here today, after all? Alright, so there is more to this type of transportation device than just the storage space. Yet, it is a big deal as that is the entire gimmick behind it. With that said, you need to keep several different factors and thoughts in your mind here.
Frequently Asked Questions
q:

Are cargo bikes really worth it?

a:

This is a tough question to ask as you can look at it in several different ways. For starters, you should know that you do not have to spend a fortune on a new cargo bike. While you certainly can shell out thousands of dollars for one it is not necessary to do so.

But, if you almost want this new bike to replace some of the stuff you do with your car then you will definitely want to get your money's worth. At the same time, you can end up wasting your money if you feel you will not use the model you buy enough.
q:

Can you ride them on highways and streets?

a:

If you are talking about non-electric models then you should clearly keep them off of busy highways and streets (though you can still ride them on the side of the road). However, if you are talking about electric models then that could be a little different story. Keep them off of highways, though, as this is just simply not smart in a plethora of different ways. Really, when applicable, just stick to backroads when you can.
q:

Are they harder to ride?

a:

It would seem that with all their extra weight, cargo bikes would be much more difficult to ride. Is this an accurate statement? Not necessarily and the reasoning all has to do with the engineering behind these types of bikes. They are designed to hold loads closer to the ground and, in turn, this prevents them from feeling top-heavy. Now, also keep in mind that if you are utilizing a manual drivetrain it will require more effort to increase and maintain your speed.
q:

Why are they so expensive?

a:

There is no reason to beat around the bush, cargo bikes (especially e-bikes) can be downright costly to buy. As noted, they can eclipse thousands of dollars easily. But, why on earth do they cost so much? Well, it all comes down to the manufacturing costs. It is as simple as this; the more it costs a company to engineer a product the more they will charge their consumer base for it.

They need to make a profit on whatever they are making and that comes into play here. There are some manufacturers out there who will disregard the amount of money they are spending completely in order to design the most durable and efficient model possible. But, this strategy can sure put a hurting on your wallet.
q:

Can they climb hills?

a:

For the record, this question is in reference to e-bikes (electric bikes). Clearly, with manual models, they can make it up hills if you have the strength and endurance to get them there. What about e-bikes, though, can they handle it? The short answer is they can but it will depend on the model you are looking at.

Depending on the power and efficiency of the motor and the number of speeds in play, some will be able to handle steeper inclines better than others. It all just depends.
q:

Will they fit in your garage or home?

a:

Without question, this is something that you will need to think about. No one wants to assemble and disassemble a bike every time they go to use it to save storage space. Most people do not have that kind of time or patience. So, it means that you will need to dedicate a specific location to store your cargo bike. Remember, they will oftentimes be much larger than others.

Now, if you do not have that much space to work with, to begin with, consider storing your model vertically. While you need to ensure it will not fall down, this can save a ton of storage space for you.
Subscribe to our Newsletter