Best Cargo Boxes
last updated:
Feb 07, 2020
Road trips are a time to bond with the family and travel to an area where you can share an adventure together. One of the issues most families find when heading on a road trip is where to put all the luggage and gear that they will need while on the open road. Some opt to fill the trunk with all the gear or purchase a trailer, but many are starting to find that cargo boxes are conveniently placed and easier to use. Cargo boxes fit on top of your car or roof rack and conveniently add extra room which keeps your gear and luggage out of the way but accessible if you need it. This way you have more room in your car and are not feeling crowded as you most likely will be driving for hours at a time.
In a Hurry? The test winner after 13 hrs of research

Thule Motion XT XL
Why is it better?
Integrated torque indicator
PowerClick quick-mount system
SlideLock system
In a
Hurry? Editors choice:

Test Winner: Thule Motion XT XL

15
Researched Sources
1.3k
Reviews Considered
13
Hours Researching
15
Products Evaluated
Capacity
Ease of Use
Size
Compatibility
By Default
Criteria Used for Evaluation


Capacity
When taking time out to look for the best cargo box for your outdoor activities, one factor you need to consider is the type of items you plan to pack in your cargo box. For instance, if you are planning to back both skis and boards, you need to look for a longer and leaner type of cargo box which is typically also a more expensive type. So you need to initially determine whether or not you need the cargo box for skis and boards, or just plan to opt for a cargo box that will work for more simple trips. If you don't need to worry about skis and boards, you can purchase a more affordable, smaller cargo box.
Next, you need to determine whether or not you need a cargo box that's a hard option or a soft roof bag. Again, much of this will depend on how often you use the cargo box and what you plan to use it for. If you go with a soft roof bag, you'll save quite a bit of money but won't get the durability of the hard-sided cargo boxes. Roof bags are also easier to store, so they are great for people traveling long distances that might need to pack the bag at some point. If you aren't planning to use your cargo box daily and only need it for trips, then the more affordable rooftop bag option might be for you. However, if you're going to use your cargo box every day, then a hard-sided cargo box is probably the better choice for you.


Ease of Use
Another factor you need to think about when purchasing the best cargo box for your outdoor activities is how often you plan on using your cargo box. If you're the type of person that wants to mount your cargo box and simply leave it on your car for long periods of time, then worrying about how fast and easily you can mount your cargo box might not really be a factor for you. If you do wish to strap your box on your car and leave it there, just remember that most cargo boxes aren't designed to be driven with anything in them. So, unless you really need your cargo box for long-term storage on your vehicle, you'll want to take it off between uses.
If you aren't using the cargo box for the long-term and need to remove it and then put it back on later, you'll probably want to consider some of the faster-mounting cargo boxes. How often you both mount and use the box is going to heavily determine whether or not you want an easy-to-mount cargo box. Those of you opting for long-term use should look more at how well the box opens and closes to fit your needs rather than how easy the box is to mount. If you're installing the cargo box and then leaving it on your car, you'll want an easy-opening feature for faster access to your items.


Size
When it comes to cargo box volume, again the type of cargo box you select will vary depending on what you decide to use it for. Many longer and leaner boxes are made with similar sizes, so the storage capacity of this type of cargo box doesn't vary quite as much.
Most of the longer and leaner cargo boxes come in two size styles, so which size you pick will depend on the size and amount of the skis and board you plan to pack. Most times, what the manufacturer suggests on ski and board sizes are fairly accurate when selecting a cargo box. Shorter, stumpy cargo boxes vary much more in size selection than longer and leaner cargo boxes. Many of the shorter, stumpy cargo boxes on the market come with a variety of size choices themselves, so when you are selecting this type of cargo box, go for the size options you feel you really need.


Compatibility
Another option you'll need to consider when searching for the best cargo box is the size and type of the vehicle you drive. Depending on what vehicle you use, you'll find that some cargo boxes will work better than others for you.
For instance, some of the cargo boxes on our list are designed to fit smaller cars, while still others are made to fit SUVs and vans. So, you're going to want to make sure you look at the manufacturer's suggestions for what kind of vehicle their cargo boxes will fit. If you purchase a cargo box that doesn't fit your vehicle well, like a smaller box on a larger car, you might find that the cargo box is difficult for you to access simply because it isn't made for your type of vehicle. Also, depending on your vehicle's cargo bars, you'll also find that different sized cargo boxes will fit different types of cargo bars better.
Expert Interviews & Opinions
Most Important Criteria
(According to our experts opinion)
Experts Opinion
Editors Opinion
Users Opinion
By Default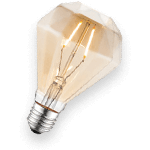 Permanent or a Portable Cargo Box
When looking at investing in a cargo box for your vehicle, keep in mind that they usually come in two options which is a permanent cargo box that is always attached to the car or a portable cargo box which can be easily installed when needed. Both have their advantages and disadvantages but if you are going to invest in a permanent cargo box, keep in mind this will take affect on your gas mileage and the economy of your car, due to the fact, that it will have extra weight and will impact how your vehicle performs against the wind.
Make sure it fits
When looking for a cargo box for your car, make sure to check that the box is compatible with your car and roof rack. The last thing you want is to invest in a cargo box and when you receive it, it does not fit on your car. The best way to ensure that the cargo box will fit is to check and see the vehicles and models it is compatible with. You can also check the customer reviews to see if any other customers who decided to go ahead with this cargo box had any issues when they went to install it.
Other Factors to Consider


Durability
When looking to invest in a cargo box for your vehicle, you not only want to make sure that the cargo box will fit your vehicle and that you will have enough room to store your gear, you also want to make sure that this cargo box will last throughout the years to come. Most of the time this cargo box will be sitting on top of your car and experiencing different weather conditions, so you want to make sure that over time these weather conditions will not wear the cargo box down.
The best way to ensure that this cargo box will last is to check the materials that it is constructed from and to see if this material is waterproof. This is important because not only will it protect the outside of your box if you are caught in some nasty weather but also will ensure that the inside of your cargo box will last and keep your gear dry.
Frequently Asked Questions
q:

What are some things I should consider when selecting my cargo box?

a:

You want to consider a few items when you're selecting your cargo box. Take a close look at features, usability, capacity, and price.

-Different cargo box manufacturers offer different features on their products that enhance the cargo boxes in a variety of ways. So, you want to look at the particular features of each cargo box you're considering like how it withstands the weather, how quickly you can mount it to your vehicle, how secure it is once on the car, and how easy it is for you to put your items in it, and get your items out.

-You don't necessarily need to get the biggest box if you don't plan to haul around a lot of items each time you use your cargo box. So, you need to consider if you simply need a light cargo bag or a hard-shell carrier depending on your needs.

-Make sure to take a look at both reviews and feedback when you select your cargo box so you can get a feel for how well your cargo box holds up to manufacturer claims. Discovering how well the cargo box actually functions will help you determine whether or not the cargo box is right for you.

-Depending on exactly what you need to utilize your cargo box for, you'll discover that there are more affordable options out there if you lean towards a more basic cargo box style and don't need something fancy.
q:

What Should I Look At Specifically When Picking a Cargo Box?

a:

When you are deciding what cargo box you want to purchase, you need to look specifically at a few concepts about the cargo box. These concepts include material, size and weight, brand, design, warranty, and weight limit.

-Analyzing the type of material the manufacturer used to make the cargo box will tell you a lot about what it's likely made for. Materials that are more tough and made to handle the elements will last longer, and also protect your items better. So, consider the type of weather conditions you might be encountering, and what you need your cargo box to withstand. One example of excellent weatherproof material is ABS plastic, which works great if you know you might run into rain and snow conditions.

-Size and weight. The size and weight of your bag will also help determine the type of cargo box you should pick. If you need something that can move large amounts of gear each time you play outside, then you'll want a larger sized box. However, weight is also a factor. No matter how large you need your cargo box to be, try to get something that is lightweight and easy-to-handle, which will make it better for you to install and remove the cargo box with less body strain.

-We've listed a few different brand options here in our guide, but the better the brand, the better the cargo box. If you purchase a cargo box that comes from a manufacturer offering years of great products and good customer service, then you're much likelier to be happy with your purchase. Most of the better brands offer cargo boxes that are of a superior quality and built to last.

-The design of your cargo box will matter a lot on the vehicle you're placing it on. You want something with a nice finish and appearance that looks great on your car. Also, if you can get an aerodynamic cargo box, you'll cut down on wind resistance and fuel expenses. So, make sure you consider the cargo box's design and how well it will meet your needs.

-Many cargo box manufacturers make their products with extended warranties, and these are also usually the best types of cargo boxes you can buy. The better the warranty, usually the better the performance of the box. Plus, if a manufacturer offers a great warranty with their cargo box, then you know the company stands behind its product, and your cargo box is made to last.

-Weight Limit. Weight limit is also another thing to take a close look at when you're selecting a cargo box. Most manufacturers state weight and size load limits for their cargo boxes. You have to make sure you select a cargo box that won't damage your car, and can carry just what you need. So, take a little time to plan ahead before figuring out the weight limit you might need.
q:

Does the cargo box effect my gas mileage?

a:

Many outdoor enthusiasts seeking to purchase cargo boxes worry about how the box might affect gas mileage. However, the majority of cargo boxes don't affect gas mileage that much, and the ones that do seem to make you spend more money in gas were noted in this review.

Overall, most cargo boxes don't hurt your gas mileage that much or make it difficult to drive your vehicle. So, while this is one feature many outdoor enthusiasts worry about, it's something that doesn't necessarily need to concern you all that much as you search around for the best cargo box.
q:

How Do I Tell What Kind of Roof Rack I Have?

a:

There are several different types of roof racks on the market today, and to purchase the correct cargo box, you want to make sure you know what style of roof rack you have on your car. If you aren't certain, we've provided you with a list below that should help you identify your type of roof rack. Roof rack types include factor roof racks, naked roofs, and roof racks with side rails only.

-Factory Roof Racks. Some vehicles are sold new with full roof racks and crossbars, meaning these vehicles are utilizing a factory roof rack. If your vehicle already came standard issue with a full roof rack, then you shouldn't need to buy anything else to mount your cargo box. You should be able to more easily set-up your cargo box simply using the items provided when you purchase it. However, if you have a factory roof rack, you want to make sure the cargo box you buy will be compatible with the factory roof rack you have. To tell this, figure out your crossbars shape, which will be OEM, round, square, or aero. Most cargo boxes on the market today are made to accommodate factory roof racks, but every brand of cargo box can be different. For instance, Yakima cargo boxes are better for round, square, and factory crossbars. On the other hand, Thule cargo boxes are easy to mount on square and aero bars, but not as easy to get on round factory bars.

-Naked Roofs. Vehicles that have roofs without crossbars or side roof rails are classified as naked roofs. To use your cargo box, you'll need to make sure you have a roof rack installed on the top of your vehicle first. One easy way to do this is to get a fit kit, crossbars, and a foot pack to easily install a roof rack on your car. Once the roof rack is on your car, then you can select the kind of cargo box you wish to purchase.

-Side Rails. Vehicles made with side rails only usually have roof rails that run down the length of the vehicle without crossbars. If you have this type of roof rack, you'll need to get those crossbars to set-up your cargo box on your car. You'll see the side rail only feature on a lot of SUVs and wagon-type vehicles. So, select a good set of sidebars to mount on your factory side rails. When you select your crossbars, make sure you pick something that will keep the wind noise down inside your car when you drive. The shape of your crossbars will determine this since square bars tend to make more wind noise, while oral (aero) cross bars will cut back on the noise. Once you've got your crossbars on your vehicle, you'll be able to get your cargo box easily and effectively on your roof. All you'll need to do is slide your crossbars to stabilize your load. Your cargo box will come with all the mounting parts you'll need to effectively place the box on your vehicle.
q:

Is it Better to Buy a Thule or a Yakima Brand Cargo Box?

a:

While both Thule and Yakima offer a wide variety of cargo box options for your outdoor gear needs, many wonder if one brand is better than the other. Thule cargo boxes tend to cost more than Yakima, so the question really is about any benefits you might get from purchasing a higher-priced Thule cargo box.

Most Thule cargo boxes are manufactured with the appearance in mind, so they tend to both fit and look better once mounted on your vehicle. Typically, you also get more features when purchasing a Thule cargo box. On the other hand, Yakima's cargo boxes are fairly standard and affordable. If you're worried about the cost and just want something that works well, then you'll get what you need to protect your gear by purchasing a Yakima cargo box.
Subscribe to our Newsletter