Best Road Running Shoes
last updated:
Feb 07, 2020
Every one of us at one time in our lives has put on a pair of shoes for running, tied the laces, and hit the road for a nice long run. There is truly nothing like going for a run through your neighborhood and feeling the breeze of the air hitting your face, and allowing yourself to escape from the stresses of your day and stay fit.
Some of us enjoy this so much that we try to hit the roads every day and if your one of those people than you know how vital a proper pair of shoes for running are. Below we have listed the top ten road running shoes of 2019 and will explain why they are the best of the best on the market.
This is the best product on our list that is currently in stock: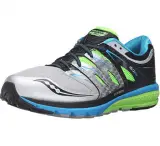 Saucony Zealot ISO 2
Why is it better?
Integrated TriFlex technology delivers optimal traction and flexibility
The lightweight material is melded into the upper
Features an excellent cushioning system underneath the feet
In a
Hurry? Editors choice: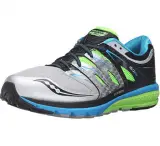 Test Winner: Saucony Zealot ISO 2

38
Researched Sources
22.3k
Reviews Considered
12
Hours Researching
16
Products Evaluated
Comfort
Fit
Breathability
Drop
Outsole
By Default
Top Ten Road Running Shoes
Criteria Used for Evaluation


Comfort
When it comes to analyzing any shoes, the cushioning and comfort they provide will always be at the forefront. No matter if they are walking shoes, sports shoes or shoes for running on long-distance, this will always remain significant.
When you spend long periods on your feet, they tend to ache quicker than anything else. So, wearing a highly-cushioned pair of shoes can aid to relieve this pain or prevent it from developing altogether. In specific, for sneakers, the cushioning is not only integrated to provide comfort but also impact absorption and response.
When you strike down from your heel to your toe, proper cushioning will give you an enhanced response and less pain. Also, as when you run at high speeds you will strike down with a decent amount of friction, over long periods excess cushioning in certain areas (for best-cushioned running shoes check here) can absorb substantial impacts and shocks. All in all, without enough cushioning in the shoes, your feet will suffer, and your running experience will be negatively affected.


Fit
Every single runner needs to be highly aware of this area as sneakers need to fit a certain way because if they do not, you are not getting the most out of your run. As a general rule of thumb, the shoes need to fit snug on your feet.
But, they should not be too tight to the point where you can't flex your feet. Instead, they should fit snug on your heel and in the midfoot, while having a little bit of wiggle room in the toe box. Say, half of the width of your thumb should be dead space in the toe box.
But how do you get this fit? Well, a lot of times, designers will integrate specific design features that assist in snugness. However, you need to ensure that you order the correct shoe size. If you ever have apprehension, reference the manufacturer's shoe size chart as that is a surefire way to know if the shoe will adequately fit your feet.


Breathability
If you have ever researched outdoor garments of any kinds, including shoes, then you have probably stumbled across the word "breathable." The first time you see the term, you may be thrown off by it and asking yourself, "garments do not have lungs so why do they need to breathe"? While that is looking at it in a literal sense, it has nothing to do with this. Instead, when a garment, or running shoes, is breathable, it means that it has a way to release moisture.
When excess moisture builds up and is not allowed to release, you will quickly feel clammy and overheat. It is enhanced with these shoes because when you run, your feet will release many sweat glands, and this perspiration needs a means of escaping. One way is by choosing a great pair of socks from our top 10 selected Coolmax socks. But, some users will also appreciate shoes that are not excessive in weight. Keeping them as light as possible will also aid in this as heavier shoes will cause your feet to wear out quicker and sweat more.


Drop
This is an area that is specific to runners and one that is critically important. The heel-to-toe-drop, which is the difference in height from the heel to the forefoot, is something that will come up time and time again because it is prevalent every single time you take a step when you run. Besides the fact that it is ideal when the cushion is located in specific places to make the transition from heel to toe (as that is how you run) as smooth as possible without being painful. But, the height of the drop is all based on your preferences.
Studies have been conducted in the past, and some have noticed no difference in injury rate based on the height of the shoe drop. Brian Fullem, a published author, states as a general rule of thumb that people with forefoot pain should aim for a lower-drop. Meanwhile, those with an ache in the heel area should aim for a traditional heel drop (he gives the example of 12mm). If you do not experience pain in any areas of your feet, you need not concern yourself with this, and you can choose a heel-drop that aids in your preference. And in case you have blister problems, try some ideas from our guide on the best blister treatment.


Outsole
The outsole of any shoe, but especially shoes for running, is as important as any portion of it. While you may think that it is only important for traction and durability, even though it is, it also can aid in a soft landing and flexing. But, it does matter in terms of traction, that is for sure. When you are running on any given day, it can be tough to predict the weather or terrain outdoors. If you ever get caught running on slippery surfaces, you need an outsole that features thick and substantial grooves for grip and traction.
If the cushion is placed in certain areas on the outsole, every single time you land on the ground, it can aid in a soft and painless landing. Similarly, with rubber, it can also help in flexibility for the forefoot area. And, finally, the outsole will take the most abuse of any section of the shoe. So, you want the rubber to be as durable as possible and hold up well to general wear and tear.
Expert Interviews & Opinions
Most Important Criteria
(According to our experts opinion)
Experts Opinion
Editors Opinion
Users Opinion
By Default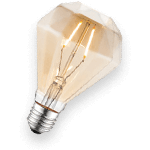 Socks and Fit
When trying on your new running shoes for the first time, you should always try them with a similar sock to the one you will run in. This will give you a better idea of the overall fit and comfort of the shoe. If the shoe isn't quite right, perhaps even changing the socks can make the shoes more comfortable. Some socks are extra breathable, or that also have built-in arch support.
Speed
If your goal is to increase your running speed, you'll want to look for a lightweight shoe that won't slow you down. However, when dropping a few ounces, you are most likely giving up a few features of the shoe. Most of the time, the weight is taken out of the foot support. If you are looking to increase your speed, do it slowly. Lack of foot support can easily injure a new runner.
Other Factors to Consider


Durability
Whether you see it as a good thing or a bag thing, the pair that you purchase today most likely won't be with you in two years. There's no going around the fact that you will end running these shoes into the ground.
However, it's still a great idea to take a look at the durability of the shoe to ensure you get a quality pair. On average, you can expect about 400-miles out of your shoes. However, while that is the average number, your weight, terrain, and running style make a difference. Paying close attention to the traction of the shoe and the materials used is essential when determining the durability. You can also check our blog post about How to Choose Running Shoes.
Many running shoes feature a mesh upper for excellent ventilation, but the mesh isn't a solid fabric. It is vital to make sure that there are multiple layers of mesh and that it has been intertwined durably with the other fabrics of the shoe. Additionally, the first part of a running shoe to go is usually the outsole. The most durable soles are made from rubber.
Frequently Asked Questions
q:

Can you wash running shoes in the washing machine?

a:

It should not come as a surprise to know that eventually, you will need to wash your running shoes. If not, you are doing yourself, and everyone who is around you, a disservice because over time, they will succumb to bacteria and start to the stench. But, many people wonder if they can throw their running shoes into the washer? Well, this is not exactly an easy question to answer. For starters, it all matters if your specific shoes are machine-washable and if you are unsure, check with the manufacturer to see.

If they do happen to be safe, then here is how you should wash them. Besides using a gentle cycle, with a sport-specific detergent and cold water, you need to encase the shoes. Whether with a pillowcase or washable laundry bag, encasing them will add a layer of protection for them.
q:

What are some other ways to wash road running shoes?

a:

So, let's say your shoes are not machine washable, or you merely do not want to wash them in this manner. There are other means of washing, and they all do an admirable job. One of the options is explained in detail in our guide on the best sneaker cleaners. If they are giving off a terrible stench, take the insoles out and scrub them to rid the bacteria.

Then, fill your shoes with baking soda and allow them to sit overnight. If you find that the stench is still there, you may need to soak your shoes in a bucket of warm and soapy water. Once they have soaked overnight, rinse them off with cool water.

However, if the outside is what needs a good scrubbing, try using a Mr. Clean Magic Eraser. This product speaks for itself, and it works tremendously for cleaning the outsole and exterior of the shoes. If need be, abide by all these steps to wash your shoes, and they should be good to go.
q:

Do you have to break in road running shoes?

a:

Everyone knows when you invest in a new pair of shoes, the worst timeframe is the first couple of weeks. Unlike other garments, there is a break-in period that you must go through for any types of shoes and road runners are no different.

But, should you morph or adapt your running style for the break-in period? It is not as if you need to revamp your running style, but you should not run as frequently as you usually do until you have broken in your shoes. Your body, in specific your feet, need a few runs to adapt to your new shoes and get comfortable with them.

As such, for your first four or five runs, you should limit the amount of running you do. In general, you should not exceed five or six miles at one time until they have broken in. You should be able to notice when this happens, but if not, wait for around three or four runs.
q:

Will road running shoes work as walking shoes?

a:

It is true that walking shoes and running shoes are designed differently. If you use your walking shoes for running, you would not get the benefits of running shoes (cushioning, impact absorption, enhanced support, etc.) and you would be doing yourself a disservice. But, it is sort of ironic that it does work the other way around. In fact, you may find more benefits in using road running shoes for walking and here is why.

Most walking shoes are not designed with the materials and technology of running shoes. For example, running shoes are made with more cushioning for impact, further support for the heel-to-toe-drop and an overall improved range of motion. When walking, this same technology will keep you comfortable and aid in long walks. Indeed, they may even be better than actual walking shoes which is quite shocking, if you think about it.
q:

How long will road running shoes last?

a:

No matter what the modern world crafts, running shoes are not meant to last forever. As Claire Wood, the senior product manager for New Balance, mentions, new shoes are like any other chemical compound that is under pressure; they will break down over time.

However, the question is how long will they last, and when will they begin to break down. From person to person and shoe to shoe, this is going to vary. It largely depends on the quality of the shoe, the type of running being performed, and the weight of the runner.

But, Wood does state what he believes is a general rule of thumb for all runners. Wood claims that every 300 to 500 miles, you should consider upgrading your running shoes and ditching your current model.
q:

Can you dry your road running shoes in the dryer?

a:

Alright, so you have a good indication of how to wash your road running shoes. But, how should you dry them and in specific, should you do so in a dryer? Even though you can get away with cycling them through a washing machine, you should never place them in a dryer.

If you happen to ignore this advice and place them in the dryer anyway, then your running shoes could very easily be shrunken in the dryer or even compromised in terms of fit. Once this happens, you will never be able to return the shoes to their original shape and form.

Quickly, you could end up regretting it, so it is not worth it. Instead, try placing newspaper inside of the shoes as this will absorb the moisture and water. When the need is, replace the newspaper with fresh, dry paper.
Subscribe to our Newsletter