Best Running Shoes
In a
Hurry? Editors choice: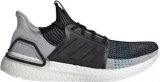 Test Winner: Adidas Ultraboost 19

When it comes to running, it is essential to find a pair of high-quality running shoes that work with your stride.

When it comes to shopping, it is important to do some research, that way you can find a pair specifically made for you.

With there being thousands of different brands, it is hard to find the best running shoes. Here we have taken the time to look through many reviews, using a list of criteria to help ensure we are giving our readers the best of the best.

We also included the pros and cons of each shoe, allowing you to pick through this top 10 list swiftly.
Standout Picks
Criteria Used for Evaluation
Features
Experts agree that selecting the right shoe can help runners who have issues such as shin splints and plantar fasciitis to be more efficient when they work out and without unneeded pain.
A solid pair of running shoes will provide you with the motivation and comfort that you need to go the distance.
When properly selected, a pair of good running shoes can help eliminate pain and discomfort when runners push themselves to reach goals.
The options on our list were picked to be more than just sport shoes. These models are able to be used as trainers, everyday shoes, walking shoes, and workout shoes.
All picks on our list should be responsive and easy to transition between activities or movements, depending on what you are doing.
Breathability
If it's training for your annual marathon or your first 5K, naturally you're going to increase your moment, and with that comes more energy given off from the body which leads to sweating.
If you're going to be spending money on some of the best running shoes, you're going to want to make sure you get a pair with proper ventilation.
Thanks to GearWeAre researchers, we have put together a guidance sheet allowing you to find a pair of running sneakers that maximize your strengths and minimize your weaknesses.
Runners all over the world will say when the upper of the shoe is properly ventilated, you are able to run longer and more efficiently. This is why we made sure that our selection includes top running shoes constructed with light and airy materials.
Responsiveness
When looking into the best marathon shoes, the reason we picked responsiveness as a criterion is pretty simple.
You want the most of your running shoes, and with them being highly responsive, you get the most out of your stride.
Most companies like to say responsive shoes literally give you energy. It's not that the actual shoe itself gives you energy, the law of physics states that no system creates or destroys energy-energy can only be transformed.
The foam in the sole of the shoes transforms your energy back into your stride. It almost feels as if it propels you forward.
Considering that other criteria are also important, we felt that responsiveness is a hot topic in the running industry, while companies are competing against each other creating the next best foam to put in their new models.
Comfort
Nobody likes to wear uncomfortable marathon shoes. When you're wearing a pair that doesn't fit right it affects the natural movement of your body.
This then causes you to have to adjust your gait which ultimately puts pressure on your back, hips, knees, and ankles.
Comfort is important when it comes to a pair of the best marathon shoes, and even shoes in general. That's why when looking through the top-rated shoes to find the best ones, we kept this criterion in mind.
Looking online for shoes it's a bit difficult to tell since you're not able to physically try them on, GearWeAre looked into real reviews, real people, real stories, to give our viewers the best and most accurate information there is.
Support
Support is very important; Americans Pediatric Medical Association has recently done a report stating that more than 50% of people from age 18 to 60 suffer from some kind of foot pain or issue.
The leading cause is not having the right shoes for your feet. More and more shoes are being made for style instead of comfort, stability, and more. In some cases, you could tell yourself beauty is pain; NOT this time.
When looking into shoes for this list, we made sure these passed the test on support. Proper support in top rated running shoes will not only be good for your the health of your feet but it will also allow you to give your best performance.
Running is an intense sport, and can be hard on your knees, ankles, hips, and feet if you do not have the proper support. You want your best jogging shoes to feel just as good before a run as they do after. If this is not the case for you, maybe think about finding a new pair.
Our Top 10 Picks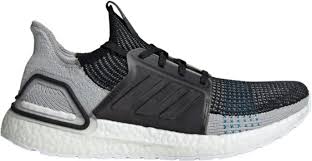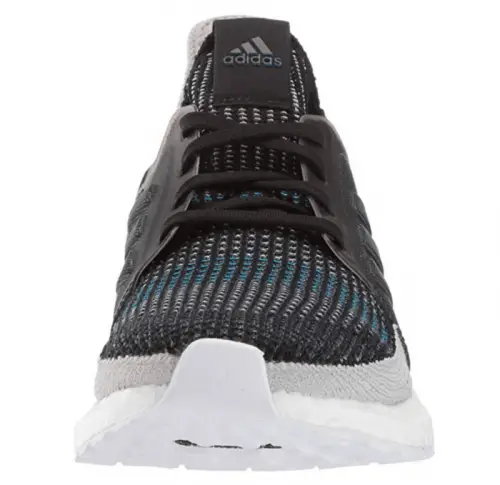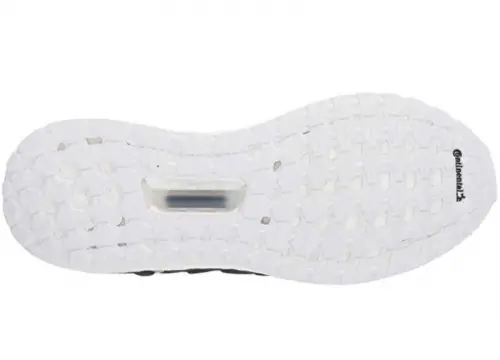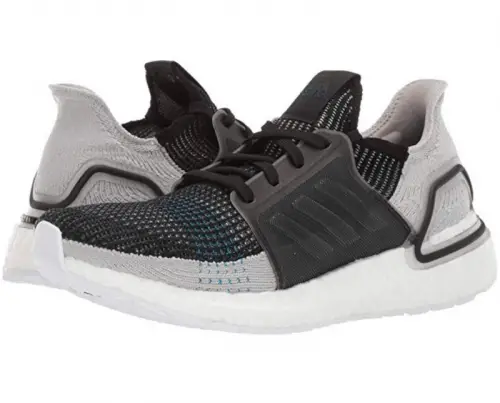 It's not easy with all the competition out there making a running shoe that hits every criterion, e.g. responsiveness, functionality, quality, and design, etc.
Adidas really outshines on this pair making it one of the best in the industry and let's face it; Adidas running shoes are always a winner.
They improved on its processor by listening to its runners, updating the midsole's boost by a whopping 20%, and making the upper more supportive.
All around this updated version has definitely moved up in the shoe industry.
Read more
Stability
Stability is another key factor in finding the best running shoes. Adidas added an external heel cage that creates a balanced fit made with stretchy upper, locking the foot in place by still keeping comfortability in mind.
Responsiveness
The Adidas Ultraboost 19 is more firm than the previous version thanks to the added 20% more boost in the midsole making the shoe more springy and giving more bounce in each step.
They also added a Torsion Spring that propels all the energy put into the foot and calf leaving less strain on the actual runner.
If you are a heavy runner, this shoe allows you to feel lighter on your feet, and less strenuous on your muscles.
Breathability
Ultraboost 19 is made with Primeknit 360 fabric which gives the runner the maximum amount of breathability.
With this specially designed fabric, runners swear that Adidas finally made a shoe with the perfect amount of ventilation. You cannot go wrong with this pair if breathability is important on our list.
Support
If you don't need a ton of cushioning in your shoes but are still looking for a super responsive pair of running shoes, then you will love these.
Although it's positive to know that the company does allow you to customize your shoes if you did need added support.
Features
10mm drop
Good traction
Extremely comfortable
Rubber outsole
Midsole with 20% more boost
Midfoot Torsion Spring
Fantastic responsiveness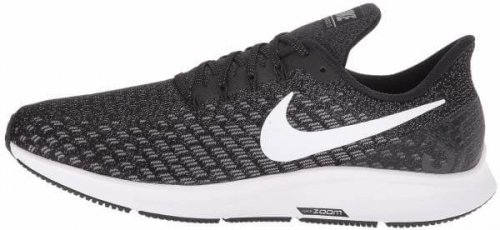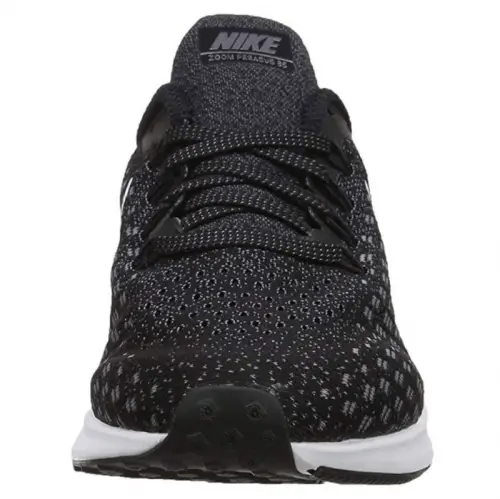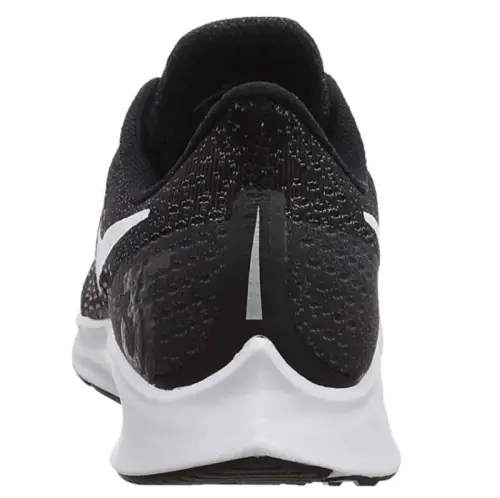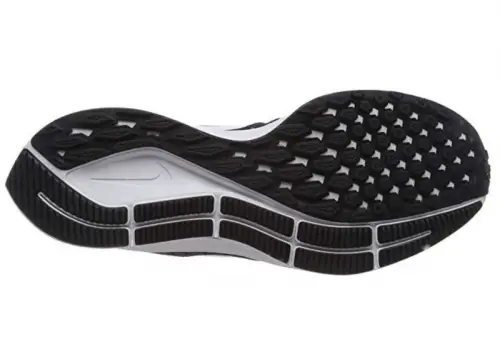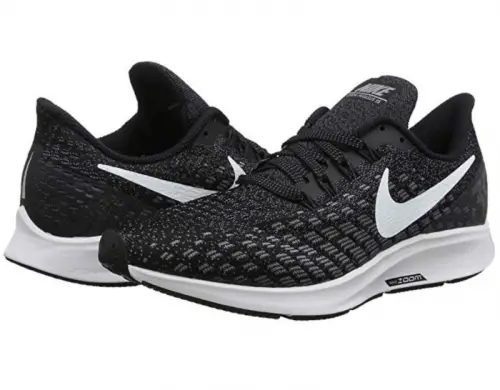 Across the world, Nike is well known for not only their nike running shoes, but in general for all type of sportswear. That's why you see a few of their picks on this list.
Nike Air Pegasus 35 is one of the most comfortable models this year, well-cushioned, very responsive, and can be worn for any daily activity.
Read more
Stabilty
If you're looking for maximum stability you won't find it in these shoes. The stability comes from its heel collar and lateral crash rail that gives enough support for natural runners.
If you're a heavy runner, these shoes might not be the best choice for you.
Responsiveness
This shoe was made for every runner on every level of running even if you are a beginner. Nike Air Pegasus 35 running shoes are ranking so high on our list because its responsiveness is next to perfection. Built with the zoom air foam, while it absorbs your impact it then releases back energy through a springy stride.
With this foam running through the whole side of the shoe, it is also boxed with premium cushion for more support and comfort.
Breathability
Made with a mesh upper and a turned-out lip allowing your feet to breathe as comfortably as possible, eliminating blisters and giving the Achilles tendon more cushion and room at the same time.
Support
When looking at the support, we find that the Nike Air Pegasus 35 is the best fit for runners with natural arches and no specific needs.
Pegasus 35 has a lot of ankle support, and feature a secure fit with its flexible mesh upper and lacing system.
Features
Rubber sections on the bottom of the shoe provide traction
Beveled heel
Rubber outsole strip help you transition easily

3

. Nike Vaporfly 4% Flynit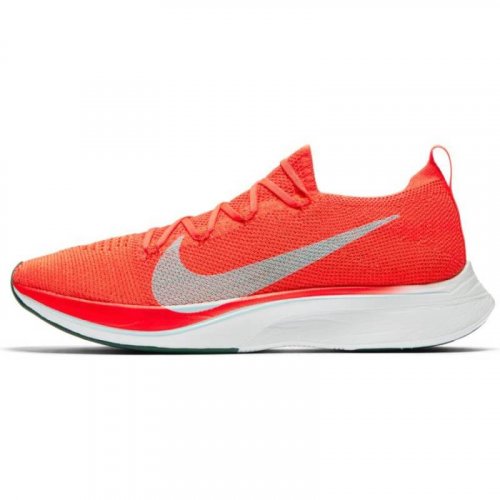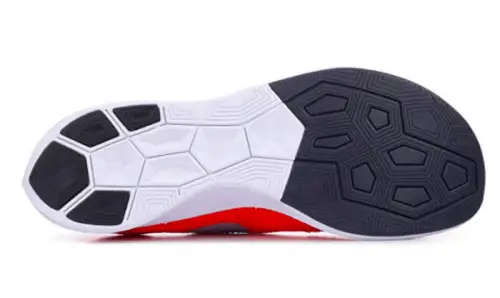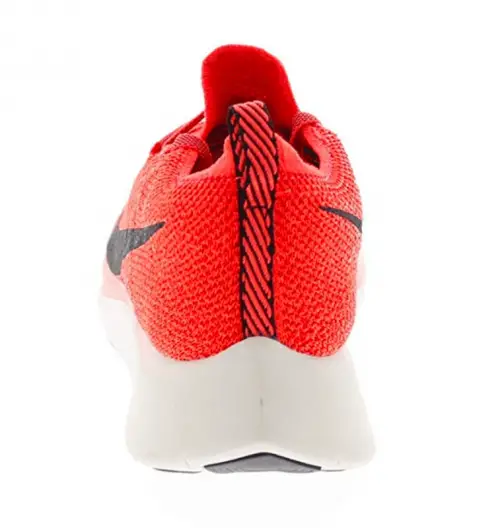 This is the second pick from Nike on this list, and keeping in mind the runners in the running industry, these running shoes have it all.
By that, we mean Nike was able to incorporate style, breathability, responsiveness, and maximum support all in one shoe.
Read more
Stability
Nike made this model with flynit material, one-piece fabric that fits your foot in snug. With its snug fit, it also gives you enough room in the forefoot making these shoes perfect for racing.
If you are a marathoner or simply trying to push your fastest speed, these are for you!
Responsivness
Nike Vaporfly 4% Flynit has the specifically designed ZoomX foam in its sole. If you are unaware of what the ZoomX foam does, it's a specially designed foam that gives back every ounce of energy put in by the runner.
Pushing you forward instead of lugging you down, ZoomX foam has gotten nothing but positive reviews out of the running industry, leaving this specific model one of the best performers.
Breathability
Giving that Nike made this shoe with the Flynit fabric, leaves your feet dry no matter what the temperature is.
Whether you have issues with sweaty feet, or racing in hot weather, the Flynit fabric wicks away sweat keeping your feet cool and dry for the long run!
Support
The Nike Vaporfly 4% Flynit feature an internal heel that locks your foot in place while you're running, giving you the much-needed support. These running shoes are great for long-distance or even marathons.
Features
ZoomX Foam
Flynit fabric
Padded patches to secure foot
Built for marathoners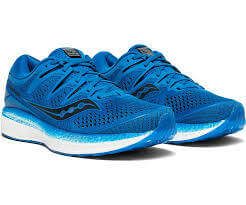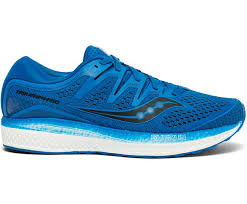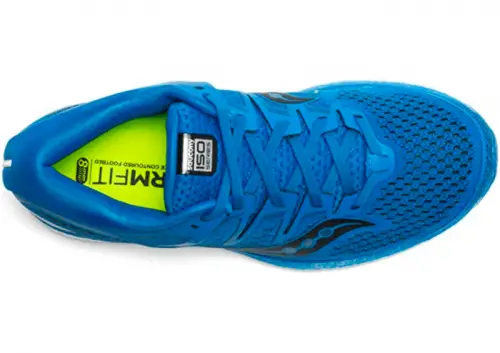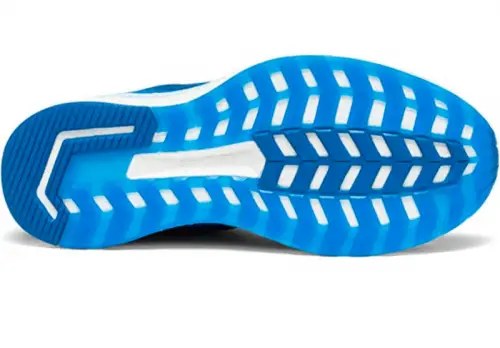 This model is perfect for all runners. We all have our own motivation for running and are all at different levels.
These Saucony running shoes have it all, whether your a beginner or an ultramarathoner, you will find that Saucony Triumph ISO 5 will be ideal for you.
Read more
Stability
In terms of stability, Saucony put in a full-length midsole that adds a perfect amount of cushioning. If you have trouble and are an under pronator, the cushioning gives the right amount of support and great energy return to help with this issue. These shoes are also great for neutral runners as well.
Responsiveness
With it being one of the heavier ended running shoes, you would be surprised at how responsive the shoe actually is. That is with it being a nice fit on your foot.
However, runners with narrower feet might not be a good fit for the shoe. Extra cushioning gives it a softer feel and is nicer on your joints, but you may feel as if you're lugging the sport shoes around.
Breathability
Saucony featured their ISOfit tech making certain your foot stays dry and cool during your runs.
Support
Saucony created a cushioned footbed that contours to the bottom of your foot for a perfect tailored fit.
This model is a great match for those who underpronate because of this feature. Still good for neutral runners as well, with their high level of comfort and excellent cushioning.
Features
Very soft forefoot cushioning
A flexible shoe for the thickness of the sole
Midsole built to last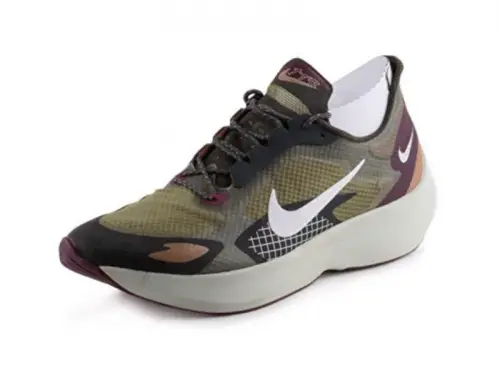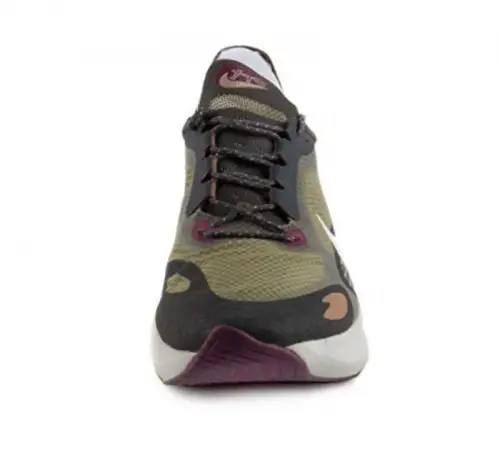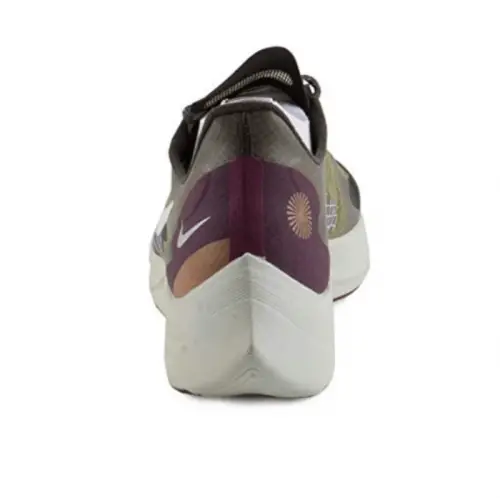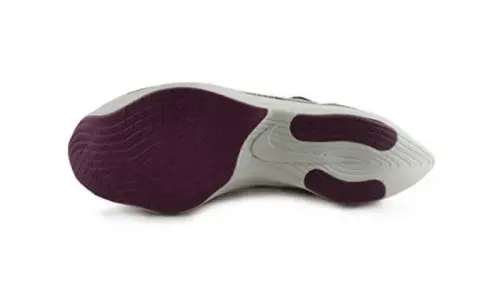 Nike knows what there doing when it comes to designing running shoes. We feature another Nike model and for a good reason.
Nike decided to cross-pollinate the Vaporfly 4% and the Pegasus 35 together creating the Street PEG. We have both these on our list so you can only imagine what this shoe brings to the table.
Read more
Stability
When it comes to stability, the curved midsole of these running sneakers and the high abrasion rubber outsole of the Zoom Vaporfly Next% gives more traction than its predecessor and stabilizes the runner through every step.
Responsiveness
Nike wanted to figure out a way to design a pair of running shoes to break the two-hour marathon barrier.
And they did, keeping the design of the Zoom Vaporfly Next% midsole which is made with the ZoomX foam that gives every ounce of energy back to the runner.
Breatheability
Made with a synthetic lightweight mesh material that contours to your foot, this creates a perfect snug fit and breathable fabric keeping your feet dry and comfortable through daily workouts or races; although, some reviewers say they can be a bit more breathable.
Support
If you dread your runs because you don't have enough support, you'll love the Street Peg.
They have the right amount of cushioning with its added ZoomX foam that effectively absorbs shock. They are not only a great everyday trainer but good on rougher and harder surfaces as well.
Features
Springy React Foam
synthetic upper mesh
Thick midsoles
Cork footbed

6

. Nike Zoom Pegasus Turbo 2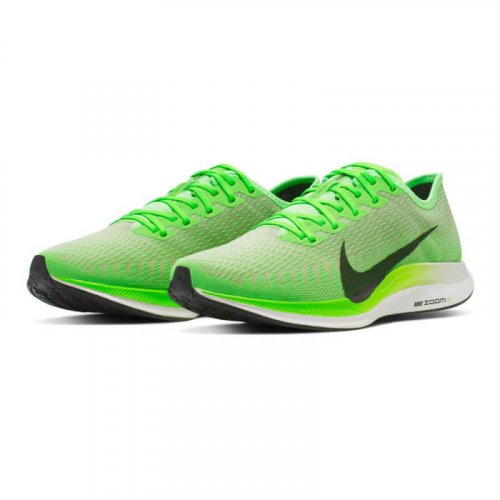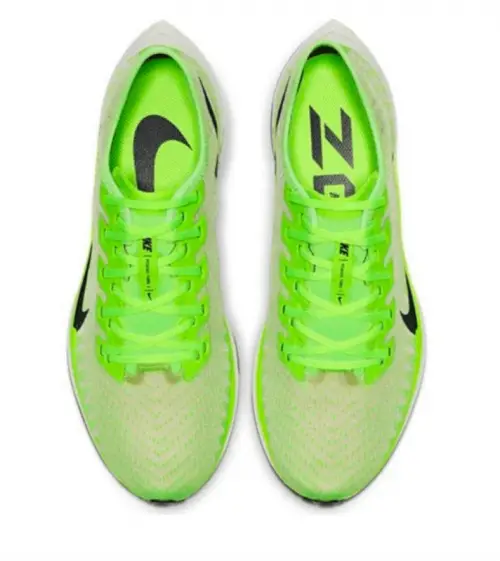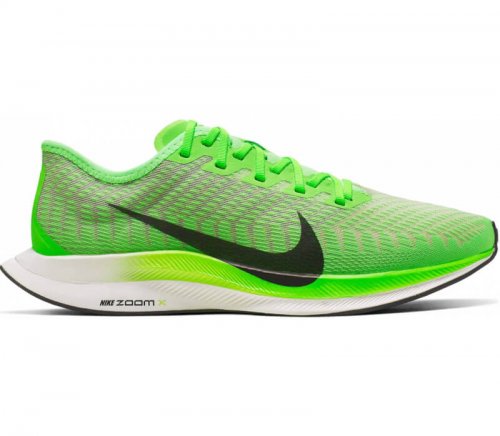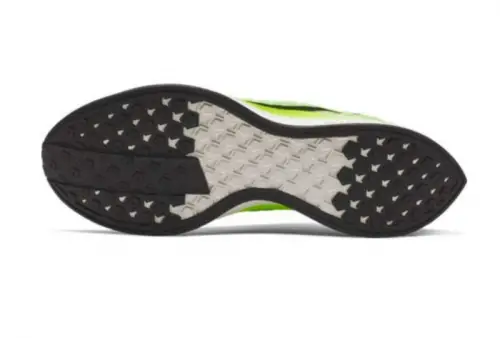 This highly breathable translucent mesh upper looks as it feels. Although the Turbo 1 wasn't very flexible and springy, they really have updated from its predecessor to bring you everything you need in a shoe. They will definitely push your distance; made for long runs.
Read more
Flexibility
You will notice Nike designed this model with their engineered mesh, a thin tongue, and thin laces, paired with the ZoomX foam - making these shoes super flexible and energy-efficient.
Responsiveness
If you're not aware of Nike ZoomX's foam ,it is a specially designed foam that returns up to 85% of the energy put in. Other foams made by Nike only give about 60-65% energy.
Really this shoe is all about the ZoomX foam which makes your runs more efficient bouncier and softer with the ZoomX.
Breathability
The upper on the Turbo 2 is a translucent mesh, as breathable as it gets. Some reviewers wish Nike padded some areas, others enjoy the thin upper, thin tongue, and laces.
Support
When looking into the overall support of this model, we found that they offered perfect, lightweight, support. If you want to push your performance to a whole another level, then look no further then the Turbo 2.
Features
Pentagon rubbers adding traction
ZoomX Foam
Redesigned light thin upper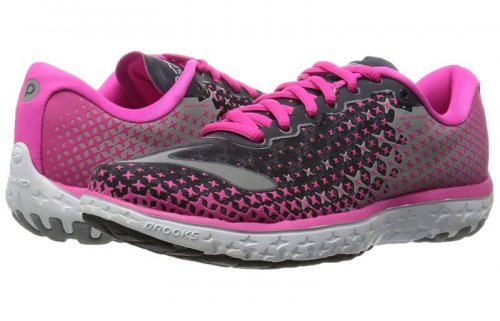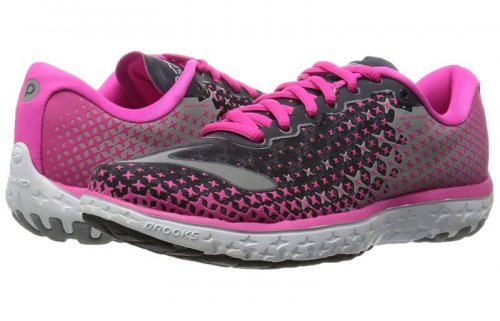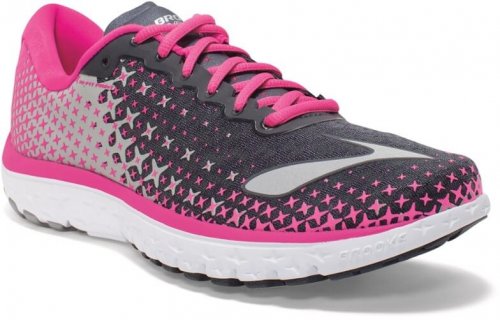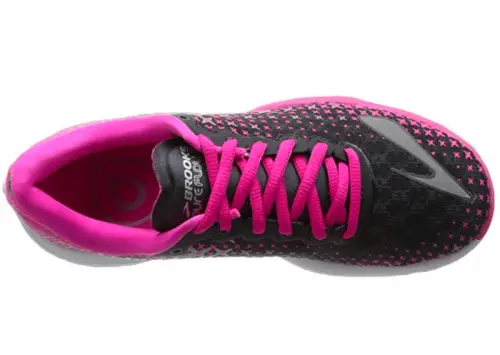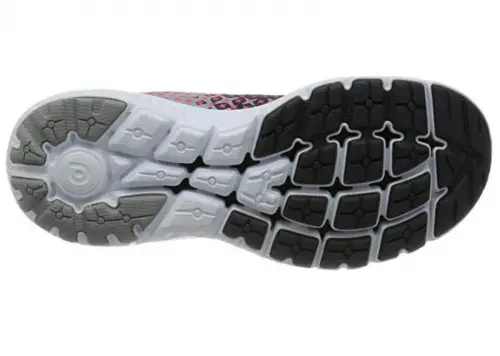 Brooks brand alone creates their models by researching biomechanics, how the foot moves when running, where to focus on putting cushioning, support. This is why Brooks running shoes are some of the best on the market.
Its predecessor, the PureFlow 4 was a hit amongst the running community. Even though this one didn't particularly keep up, It's still a great lightweight daily trainer.
Read more
Stability
Brooks kept the rounded heel that stabilizes your foot and naturally propels your step forward.
With a simple mesh upper paired with the well-padded tongue and the slight toe-heel drop with the rounded heel, makes it certain stability comes with the PureFlow 5.
Responsiveness
Brooks kept the same design as they had with the PureFlow 4, while also making it 10% lighter.
Brooks says "adaptive cushioning to respond to your pace" and it definitely does. This means the sole fluctuates firmness and softness the faster and harder you run or the slower and softer you run.
Breathability
The PureFlow 5 come with a newly designed material introduced as DNA LT, which makes the shoe 10% lighter than the 4, pairing this with a simple mesh upper that allows your feet to stay cool and dry through your run.
Support
If you have a company that studies the biomechanics of the body, specifically for running, you know the support on those bad boys would be nothing less than perfect. They're not specifically made for high or low arches but they can be customized to fit your feet.
Features
3D fit print creating a snug and comfortable upper
Lightweight design improves responsiveness
Rounded heel to give stability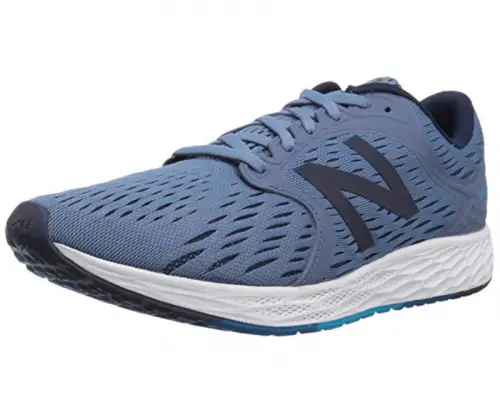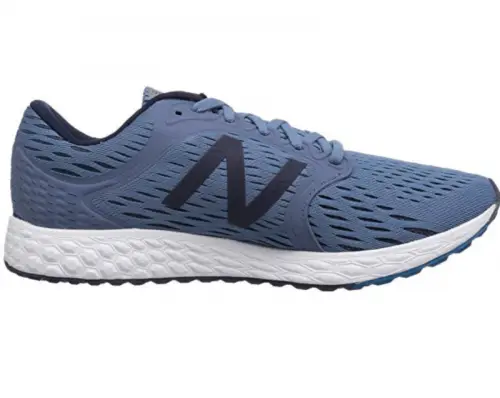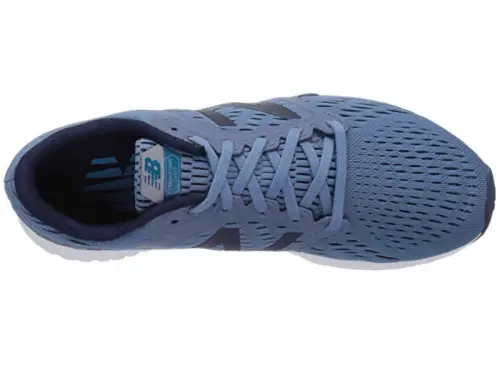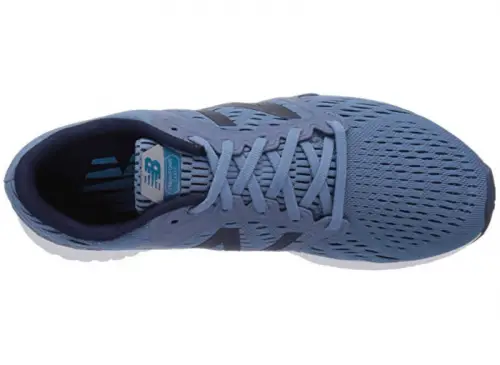 With being number 4 in line there are only a few tweaks from the previous Zante. These running shoes are made with the specially designed fresh foam and comfortable underfoot protection that gives you a springy bouncy feel, even when your legs get tired it feels you can go longer. This more firm shoe is perfect for mid-distance runs.
Read more
Responsiveness
The Zante 4 fresh foam gives your runs a more playful springy feel in every step. Some reviewers say it works against them during more sluggish days and a slow run isn't as smooth. However, it's a given the energy return is intense when it comes to the Zante 4 .
Breathability
Many reviewers love the Zante 4 upper, made from the Hyposkin technology that creates a locked-in feel by not being too tight on the pressure points in the foot - making it super adaptable and soft, airy, and flexible.
Support
These feature a tongue that is directly attached to the footbed of the shoes to create a secure fit. Also, they have an upper that holds your feet in like a glove, as comfortably as it gets.
Features
Adaptable upper
Elastic underfoot flexibility
Underfoot protection
Springy energy return

9

. Reebok Floatride Energy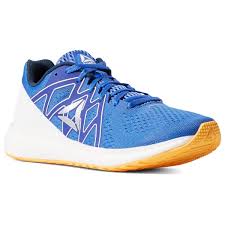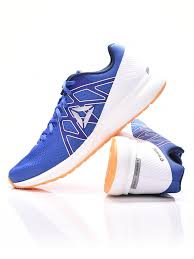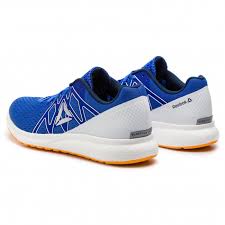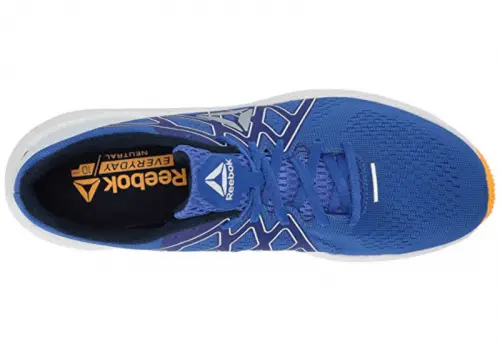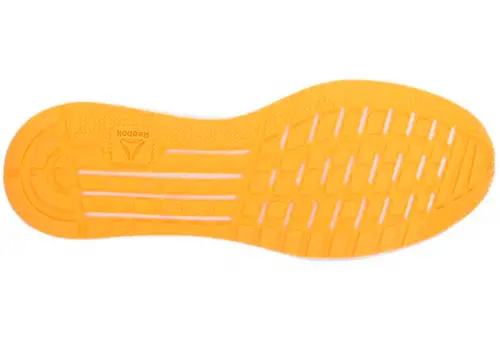 Reebok wanted to make a simple lightweight shoe that was designed to do it all, and they did. Floatride Energy, despite being lightweight, it packs a ton of performance and it's definitely affordable.
Along with its bouncy midsole, it has a full-length carbon outsole for added traction and durability.
Read more
Stability
They kept it simple with its engineered mesh upper, which will keep your feet supported. Its added reinforced Flexweave triangular overlay will eliminate stretching over time and will give your feet that added support.
Responsiveness
It's all in the name, this model features their newly designed Floatride Energy foam made of TPE beads that creates a very cushioned, bouncy, durable midsole.
When looking for the best running shoes, you want a shoe that responds with your stride so you can give your best performance. Not only does the Floatride respond well, it's also very affordable.
Breathability
When it comes to breathability, we know as runners this is an important aspect to have in a shoe.
Reebok kept this model basic, with a simple engineered mesh upper and a flexweave overlay, creating a decent amount of comfort and breathable fabric for your feet.
Features
Adaptable upper
Underfoot protection and flexibility
Floatride Foam midsoles
Flexweave overlay for extra support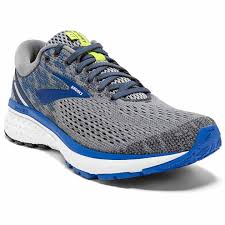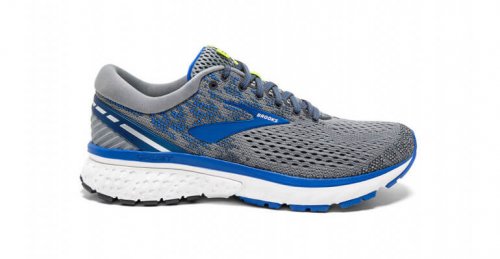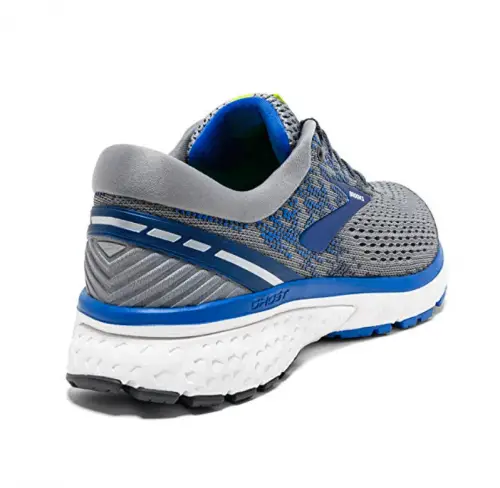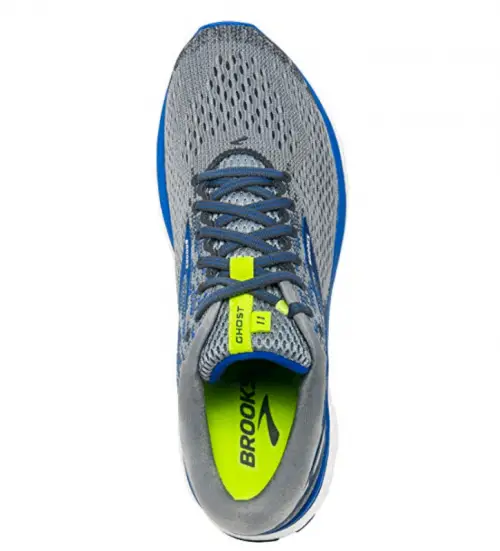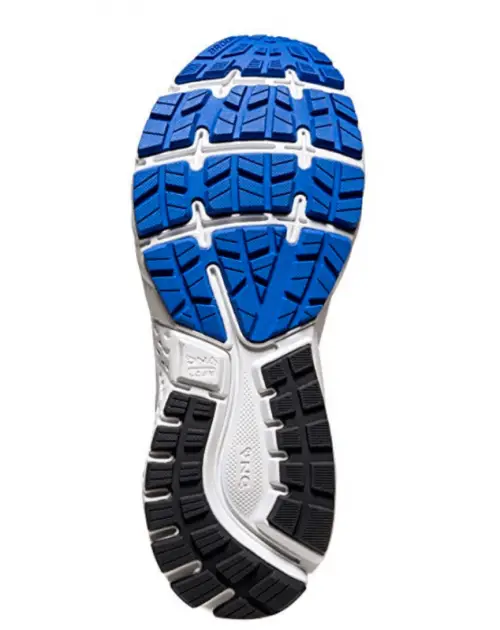 Brooks Ghost model is one of the most popular shoes out there, top pick for many known runners. We have the newest model Ghost 11 on this list for many reasons.
Read more
Stability
All in all, this model features a crash pad that will allow you to have a responsive and smooth ride. Because of their cushioning, Ghost 11 is able to absorb shock effectively, giving maximum stability.
Responsiveness
Featuring their DNA LOFT and BioMoGo DNA, they take the cushioning and shock absorption to a whole another level.
These shoes are for neutral runners so if you have high or low arches, the Brooks Ghost 11 wouldn't be the best choice for you.
Breathability
Brooks company has one of the most durable and breathable mesh uppers that allow air to come in and debris to stay out - ultimately keeping your feet dry, cool, and clean.
Support
For those who heel strike, this model had specific cushioning in the heel that minimizes the damage. Although these aren't made for any other foot alignment, they are great running shoes. If you are looking for the best road running shoes, you should consider this model of sport shoes.
Features
Forefoot stability
Heel cushioning
BioMoGo midsole
Breathable mesh upper

Subscribe to our Newsletter