Best Neutral Running Shoes
In a
Hurry? Editors choice: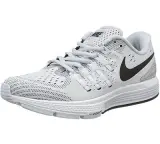 Test Winner: Nike Air Zoom Vomero 11

Finding the
correct pair
of running shoes for you can be a long and tumultuous process. It sure would be nice if you choose
a random pair and make them work.
However, for optimal results, you need to find a running shoe that adapts to you. Today, we would like to address neutral running shoes. But, what exactly are they? Basically, a neutral running shoe is designed for runners with a neutral gait. For the most part, they usually
possess some cushioning
but are not overloaded with it. Some of the best manufacturers in the world, including Nike, Brooks, New Balance, and Adidas, have designed elite and top-of-the-line neutral running shoes. Which one you ultimately decide is your call but know this, it is difficult to go wrong with the following ten.
Standout Picks
Criteria Used for Evaluation
Breathability
Quick question, have you ever went on a run or walk with shoes that did not allow your foot to breathe? You will know if it did or did not because if your feet were unbelievably clammy and sweaty, it probably prevented a lot of airflow and breathability. Now, your feet are going to sweat regardless but with a running shoe that allows your feet to breathe and receive airflow, your experience will be more enjoyable.
One of the ways most running shoes accomplishes this is with mesh material. Typically, it is integrated on the top of the neutral running shoe as this is the most optimal place for it. But, a breathable fabric lining and interior materials, combined with materials that can handle moisture, can also enhance the breathability as a whole. In addition, the overall weight of the neutral running shoes can come into play. Clearly, the lighter it is the less cumbersome it will be and the better off you will be. Perhaps, on winter runs, this will not matter as much but in the summer, you do not want a heavy shoe with minimal airflow.
Durability
When it comes to analyzing and assessing the durability of neutral running shoes, things can get a little tricky. It sure would be nice if a manufacturer could come out and clarify how long their product might last you. There is a reason why they never do and it is because there are way too many variables at play. It is impossible to provide a reasonable timeframe as factors such as the terrain you run on, your weight, the style of your running, your speed, and the weather in which you run can affect the durability.
With that in mind, what is the point of assessing the durability, then? Look, despite all these factors, the build quality of neutral running shoes is still vital to its longevity. A product designed with cheaper materials is going to deteriorate quicker; that is simply common knowledge. As such, premium materials that are used to provide durability in high-wear areas are important to look out for in a solid shoe. Most of all, look for a well-designed outsole with premium rubber as this portion of the shoe will withstand the most abuse over time.
Comfort
If the way neutral running shoes fit your foot is the main factor for them, then consider the comfort they provide 1A. Now, it is important to know that neutral running shoes might not always provide as much cushion as say, a motion control shoes. Still, all running shoes need to be comfortable for you as the purpose is defeated if they are not. Because neutral running shoes adapt to runners with neutral gaits, though, excessive cushioning is not necessary. But, you should still look for a foundation that provides enough cushioning and shock absorption to deliver an enjoyable ride.
Another functionality that can be important is a smooth transition from the heel-to-toe. Features such as a segmented crash pad can help better achieve this transition. Lastly, the amount of energy return that is delivered from a running shoe can also play a significant role. With proper utilized materials, some shoes can minimize the amount of energy that is being lost with each stride you take.
Fit
Here is the deal; the most important factor for all runners to assess when they are looking for their next pair of running shoes is if they fit properly. Just because you currently wear a certain-sized neutral running shoe, it does not mean you can order that specific size and expect it to fit. It seems contradictory but all running shoes fit differently and first things first, you need to know how a particular running shoe fits. Do runners claim it fits true-to-size or should you go up or down a size you would normally?
But, no matter, here is how a neutral running shoe should fit your foot. First off, there should be little to no slipping at your heel and it should stay securely in place while you run. Features such as a molded heel counter can assist with this. Also, you should have a little wiggle room at the end so your toes can move freely. This also accounts for the width as they should not be so snug that it cuts off the circulation of your foot. So, it may be wise to look for a running shoe with a wide toe box and additional width options.
Subscribe to our Newsletter