Best Gifts for Runners
last updated:
Mar 24, 2021
Who doesn't love a gift? Who doesn't know a die-hard runner? Who doesn't know a runner that doesn't love a gift? There is the typical running get up, a breathable shirt, shorts, socks, and running shoes, however, the accessories are really what makes a normal run more enjoyable. There are a few items that some runners admire but may not think are necessary- this is what makes a great gift. Something that someone would enjoy and use but doesn't want to invest in themselves. The good news is that many of these gifts for runners are practical and affordable! So, go ahead and spoil your favorite runner! We are here to help you.
In a Hurry? The test winner after 15 hrs of research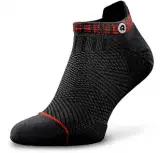 Rockay Accelerate Running Socks
Why is it better?
Organic Merino Wool
Padded Heel/Toe
Focused compressive arch support
Snug/Comfortable overall compression
16
Researched Sources
1.4k
Reviews Considered
15
Hours Researching
20
Products Evaluated
Materials
Features
Portability
Durability
By Default
10 Best Gifts for Runners
Criteria Used for Evaluation


Materials
For some of these products, more than others, the materials used are an important feature to look at. For example, a pair of socks, compression sleeves, or a headband should be comfortable. Knowing the softness and flexibility of each of these items is important. For other products, such as a dog leash, you'll want to make sure that the materials used to make the leash are strong and dependable. However, since you are already running, chasing after your dog wouldn't be the worst thing. Nonetheless, a weak dog leash is not ideal. For other products, the materials used are less important, but still good to know.


Features
No one wants to receive the same gift year after year. Nor do you want to be that person who never seems able to think of something new to give. Unique gifts are an important part of the gift-giving process and show that you have really thought about who you are giving this gift to. All the gifts on this list are tailored to be great fits for the runner in your life.
Although they all have this in common, each also offers something new and different. Before choosing one though, think about the person who you are giving it to and if they may already have something that is especially similar. However, for some types of gifts repetition can be good. Runners who are also foodies may already own 20 cookbooks specifically catered to this sport, but as long as one of those books isn't Run Fast. Eat Slow this cookbook will make a great gift that helps to complete their collection.
Another way to ensure uniqueness in a gift is lots of options in terms of styling, color, and design. For example, everyone, especially athletes, needs socks. This stereotypical gift can be made special by giving socks that are your runners favorite color or ones that come in funky designs. Choosing a high-quality option, such as the Rockay Accelerate Running Socks that are profiled above, also make a superior and more thoughtful gift. Choosing something that you know they love, but giving it in a new way shows that you pay attention and makes a wonderful, unique gift.
Finally, giving someone a product they already have can be not just acceptable but wonderful and unique if you know that the old product no longer works or that they simply don't like it and are looking for something new. Replacing an item that was loved but has been used to capacity shows you are paying attention to the recipient of your gift. Likewise, replacing something that doesn't work as well as they want it to with something that does has the same effect. The moral here is that the best gifts are the ones that demonstrate how well you know the receiver – showing them that you have put thought into your gift is almost (but not quite!) more important than the gift itself.


Portability
This factor is not important when buying a gift for every runner, but it applies to enough people that is it worth mentioning. Truly dedicated runners want to be able to get a workout everywhere they go, so try to think of a gift that they can easily bring with them. Even better for the traveling runner is a gift that makes fitting a run in while on vacation easier. Items such as the Level Terrain Flip Belt and the TriggerPoint GRID Foam Roller can be packed in a suitcase without hassle, and make it possible to get a full workout in even if there is no gym where one is staying. Travel-ready gifts are especially integral to competitive runners, who may travel the world to compete in races. Even if your runner won't be upset with a bulky item that is hard to pack, the ability to bring their gift with them wherever they go will sweeten the experience.


Durability
Making sure that whatever you give is well designed and functions the way it is supposed to, is important when giving a gift. Nothing sucks more than watching the recipient open your present only to find that it is broken or doesn't work well. To ensure that your gift is well designed, do your research. After deciding what type of product you want to give, spend some time comparing the different items that are available. Read reviews, both from customers and professionals, study the specs of each item, and evaluate the price points. Although you may want to spend less, remember that price is a reflection of quality and effort. When gift-giving, spending a little more will guarantee that you are giving something that is truly worthwhile.
After you have purchased a present, it's a good idea to have it sent to your home so that you can double-check the quality. Although many companies offer gift wrapping around the holidays, being able to look the present over and double-check that it really is what you want to give, can make a big difference to the quality of your present. This does mean that you will have to wrap the gifts yourself, but isn't that half the fun?
Expert Interviews & Opinions
Most Important Criteria
(According to our experts opinion)
Experts Opinion
Editors Opinion
Users Opinion
By Default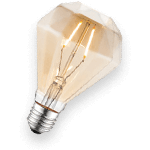 Stay Dry, Cool, or Warm
When going running make sure that your gear will match to the terrain and weather that you will be running in. If you are running in hotter climates, make sure you have clothing and gear that will wick away sweat and keep you dry and also will be breathable. If you are running in colder climates, make sure you are wearing breathable material but also gear that will allow you to stay warm and enjoy your run.
Personal Style
Think about your friend/runner when deciding on a present. Not everyone has the same running style, general style, or interests. While a pair of Rockay socks may be perfect for one person, they may end up sitting unused in a drawer for another. Getting to know a little bit more about the recipient will help you narrow it down to see what will benefit them the most.
Other Factors to Consider


Comfort
The comfort of an item is a very important thing to keep in mind when looking for running gear, especially if it is a gift for a loved one. You want the gear that you get to not only help with your loved ones passion of running but also that it does not interfere with their run and feels comfortable. The best way to make sure that the gift you are getting your loved one is comfortable is by trying it on yourself or checking the reviews to see how other buyers faired with the piece of gear.


Use
When buying a gift you want to be sure that it is not just useful in its design, but that it will also be specifically useful to who you're giving it to. Some gifts will be great for anyone who runs, while others are only good for specific types of runners. Examples of presents that work for any runner are socks, water bottles, and handy gadgets that let you carry your necessities hands-free.
If the runner who you are buying a gift for likes to run in races than something like the Urban Active Sports Medal Hanger is a great gift, however, this gift is useless if they never compete. Likewise, the Tuff Mutt Hands-Free Dog Leash is only useful if the runner you are buying for has a dog who they like to run with. Even if they have a dog, this gift may not be appropriate if they never take it on their runs. Another example of a very specific gift for a runner is the Icy Feet Ice Packs. These make a wonderful gift for someone who suffers from issues such as plantar fasciitis, bone spurs, or general foot pain, but would be strange to give to someone who doesn't have any of these problems.
Basically, the moral here is that you want to be sure that whatever gift you buy will be something that the recipient actually wants to use. Think specifically about the person, and go beyond the fact that they are a runner. Although a runner-specific gift will certainly be a hit, the more aspects of their personality you can incorporate into the gift, the better it will be.
Frequently Asked Questions
q:

What factors contribute to a runner's overall health?

a:

Gifts that help a runner increase and maintain their health can be very thoughtful as well as utilitarian. The most important aspects that contribute to athletic health are a consistent workout routine, including cooldowns with lots of stretching, and a healthy diet and sleep schedule. The goal of all of this is to make gains in fitness and health over time, so gifts that help a runner increase their healthfulness make can be great choices.

Being able to track how much one is working out, including factors such as mileage, speed, and heart rate, are super important when a runner is attempting to make gains. A good post-workout cool-down includes lots of stretching and foam rolling. If the health-conscious runner you are buying a gift for doesn't already have a foam roller buy them one.

Eating and sleeping right also have massive impacts on running performance and overall health. Healthy cookbooks, such as Run Fast. Eat Slow, are a no-brainer choice for the runner who thinks about their food. In terms of sleep, tracking how many hours one gets eat night, how many times they wake up, and other health factors such as heart rate, are important to gaining an understanding of how much sleep one needs and if they need to make changes to improve their sleep.
q:

What are the most important features of running socks?

a:

Comfortable socks can make a big difference in running performance. Hot feet can be distracting, and slow a runner down. High quality running socks are breathable, usually with mesh on the top that allows heat to escape one's sock and then their shoe. They also tend to be short, topping out right above the top of one's sneaker. This allows one's shins to stay cool as well. Good socks should also be tight, allowing avoid anything that feels restrictive.

Loose-fitting socks that move around or slide into one's shoe are a nuisance that may require a runner to stop repeatedly throughout their run. A tab on the back of a running sock also helps to prevent them from falling into one's shoe as they move. Finally, running socks should be comfortable, with extra padding along the ankle and heel that cushions one's foot as it makes an impact with the ground.
q:

What types of gifts make running easier?

a:

If you are stumped on what gift to give the runner in your life, think about things that will make their life easier. For example, anything that lets their hand be free while running makes the entire experience more pleasant. Utility belts that can safely hold the items they need to bring with them as they run, such as the Level Terrain Flip Belt, are wonderful gifts that accomplish this goal.

Listening to music while running is also pleasurable, therefore a great set of headphones is a great gift. Other items that help make the actual process of going for a run easier and more pleasant are they keep one's hair securely out of their face. Items like the Buff UV Headband, therefore, make an excellent gift for runners who have unruly hair.
q:

What are some other items that a runner may appreciate?

a:

Although the list above covers many of the items that make great gifts for runners, there many other items that the runner in your life will also appreciate. High quality running clothes are also a hit for most. New athletic clothes will be especially appreciated since these types of clothing see more wear and tear than casual, work, or dress clothing does.

T-shirts, shorts, tights, and sweatshirts are all great choices, as can be underwear, although do practice discretion with who you choose to give underwear to. Books and movies about running can also make great presents, especially for runners who are interested in the history of the sport. Finally, for the cheeseballs in your life, there are tons of products that have funny runner centric phrases on them. Magnets, mugs, coasters, t-shirts – these products run the gambit and make wonderful light-hearted gifts.
q:

Is it a good idea to buy a runner new shoes as a gift?

a:

A runner's sneakers are the most important piece of gear they have. Although you may be tempted to get the runner in your life a new pair of shoes as a gift, this isn't always a great idea. Runners are very particular about what shoes they wear, so unless you know exactly what your runner is looking for and what their size is, don't buy shoes as a gift. If you really want to get them a new pair of shoes, one great way to go about it is by buying them a gift card to their favorite brand.
q:

What are some good stocking stuffers for runners?

a:

Picking out stocking stuffers can almost be more fun than buying big gifts. When looking for stocking stuffers for runners think about the small items that they might need to bring with them as they clock mileage. Energy bars, chews, and gels are always a hit, especially for distance runners who often need this kind of pick-me-up. Lip balm and cough drops are also super handy to have while running, particularly during the winter months. If you want to have a little more fun, pick out small items that have silly things to say about running. Coasters, sticky-notes, and magnets are some examples of items that fit in stockings and are often available with goofy pictures and sayings.
Subscribe to our Newsletter