Best Secret Santa Gifts 2021
last updated:
Jan 07, 2021
It's probably that time of the year when you're all about finding the best secret Santa gift. While that can certainly be a fun activity to participate in, it can sometimes be frustrating as well since you might not know what to buy.

If you're not sure what to get as a secret Santa gift, we're coming to your rescue. We've put together a list of the best secret Santa gifts that are sure to make the person you'll be gifting super happy. From outdoor accessories to all kinds of useful gadgets, we made sure to select items that are useful as well super cool to get!
24 Secret Santa Gifts
Cold Brew Coffee Maker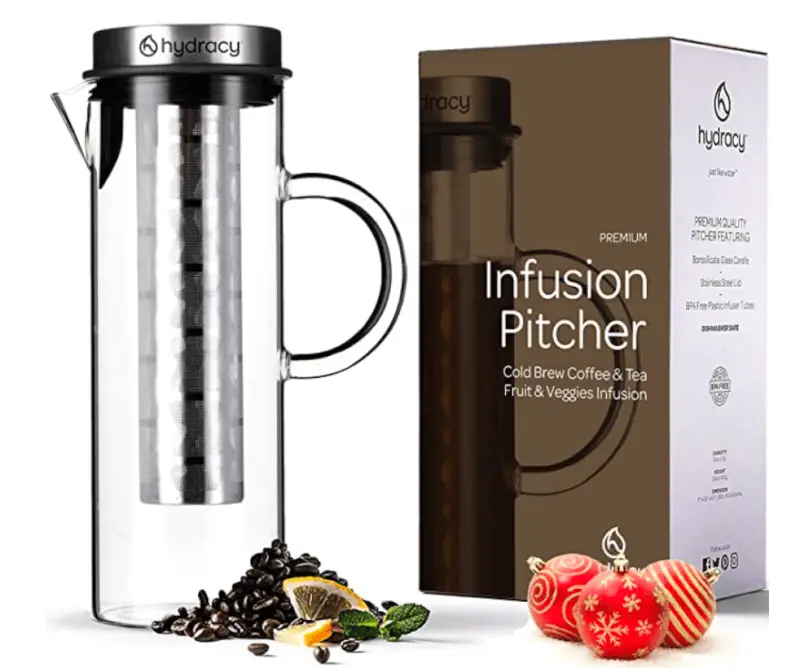 Even the most difficult person to shop for still loves and needs coffee! This Cold Brew Maker is a great way to put a modern and unique spin on the classic cup of joe.
Expand to see more
The long and slender glass carafe fits perfectly inside of tight spaces, and it is made from a durable glass frame that is a cinch to clean and won't hold onto odors.

What makes this cold brew design unique is that it has a central infusion chamber that allows you to infuse your coffee with great flavors such as fruit, nuts, or even spices and herbs. The infusion chamber is made from stainless steel and is super easy to clean.

It also comes in at a price point that fits right into most gift exchange price limits.
Great for coffee lovers
Makes very strong coffee
Easy to clean
Sleek design
Doesn't include instructions
Homesick Scented Candle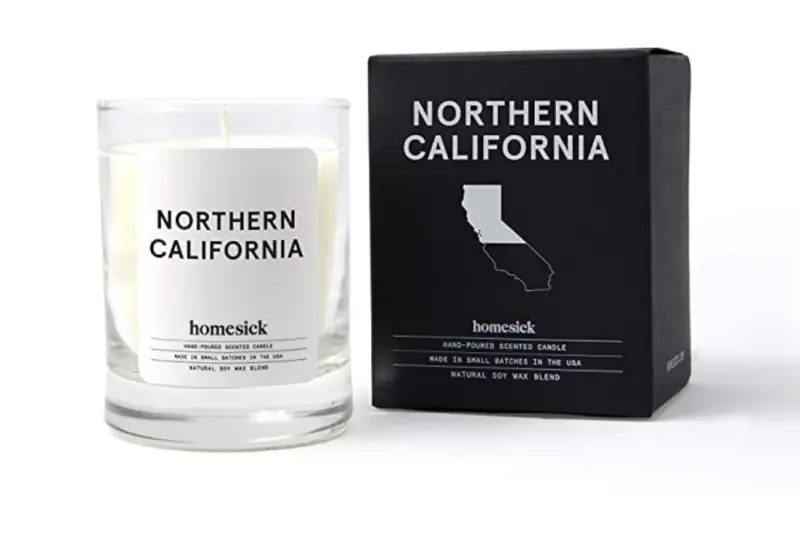 For your friend or family member that misses home or just has a deep love for their current city, these unique candles capture the essence of all 50 states in a sleek and modern design.
Expand to see more
The great thing about this design is that it is composed of all-natural soy wax that boasts a burn time of 60 to 80 hours. Plus, each design is hand-poured for excellent quality.

This design also is accented with subtle notes of fragrances such as earl gray tea, maple, cedarwood, musk, as well a host of other options that will fill your home with warm and inviting fragrances that will remind your secret friend of home.

60 hour burn time
Unique scents
Hand-poured
Not very strong
Some scents aren't for everyone
TheraFlow Dual Foot Massager Roller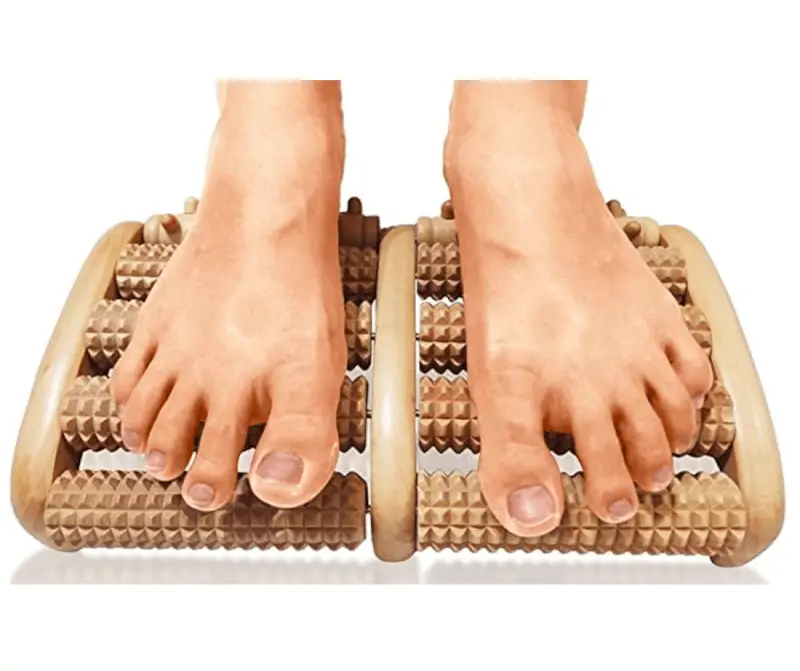 For those constantly on the go, or that work on their feet all day, this simple roller is sure to be a hit. It is composed of strong and sturdy materials that hold up well over the years and is bound to melt away stress and foot pain.

Expand to see more
The small little rotating nubs on the surface dig into all of those small little muscles in your feet to ease tension at the end of a long day. It is made from a sturdy wood design that is small and compact and doesn't require batteries.

The best part of this option is that it comes in at a price point that works for most budgets. Plus, it is so affordable that you can also pick one up for yourself as well!

Made from quality materials
Small and compact
Affordable
Hard to reach high arches
Scuddles Picnic & Outdoor Blanket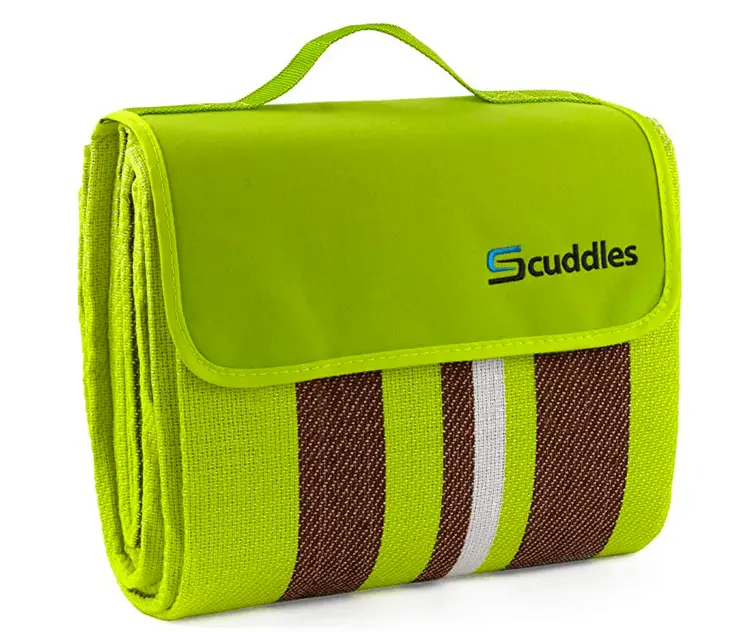 A good
picnic blanket
is a perfect gift for those that cannot get enough of the great outdoors. This super thick design wicks away the morning dew, and it is insulated to keep your warm when the ground is cold.
Expand to see more
Our favorite feature of this thick and durable blanket is that it folds up super compactly to stash into a closet or in the trunk of your car. It has a set of velcro straps and a handle that makes it easy to tote from place to place.

The underside of this design is composed of a waterproof EVA backing the wicks away moisture to keep you warm and dry. This material is not only waterproof, but it is also super simple to wipe down when you are ready to head back home.

Small and compact
Waterproof underside
Easy to clean
Cactus USB Cool Mist Humidifier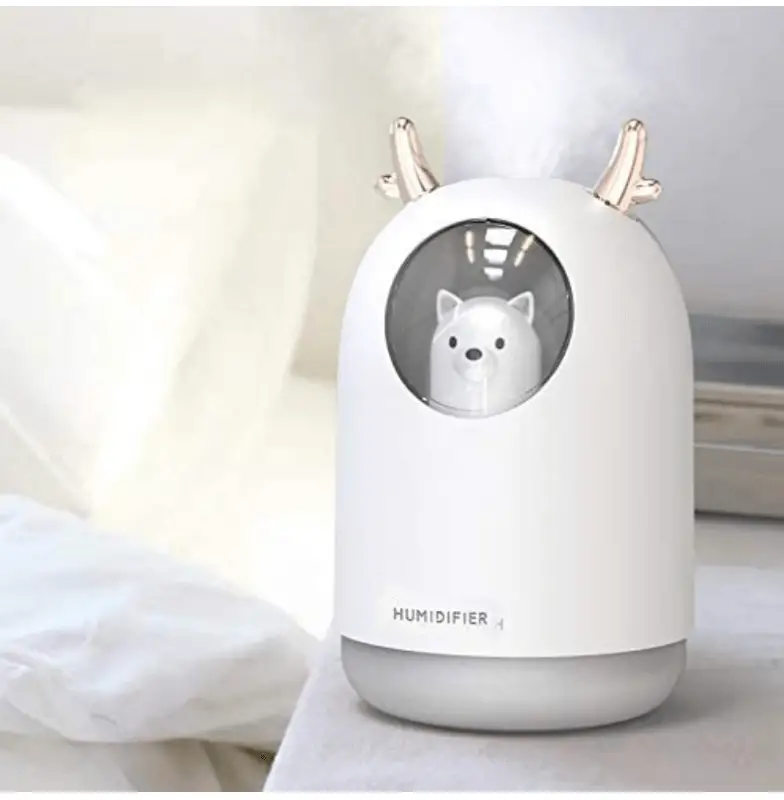 Dry air helps viruses spread and wreaks havoc on sinuses. A good desk humidifier adds a little bit of moisture to your workspace, and this cute design will look fantastic on any desk.
Expand to see more
The very first thing that we noticed about this design is that it has a super small frame with a small cactus on the top that adds a pop of color to your indoor space.

What makes this design unique is that it plugs into any USB port. This design feature makes it easy to plug into a USB desk chargers, or even into a USB port on your computer as well.

Small and compact
Easy to fill
USB powered
Down Under Outdoors Stadium Blanket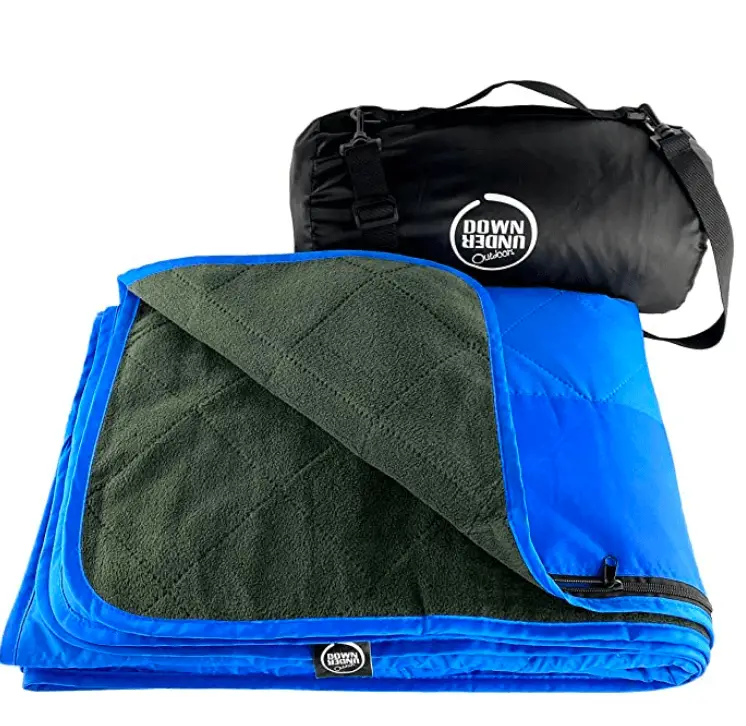 Blankets are the go-to present for just about anyone with a warm body! This Stadium Blanket for Down Under Sports is great for couch-bound Netflix adventures as well as camping and tailgating. A standard throw blanket is great, but an outdoor blanket is even better.
Expand to see more
What we love most about this design is that it is composed of insulating and lightweight materials that are a cinch to take with you on the go. The exterior is composed of a moisture-wicking shell, and the inside is lined with super soft fleece.

The best part about this design is that it comes with a water-resistant carrying case with a shoulder strap for easy transport. Plus, it can easily be tossed into the washing machine for a quick cleaning as needed.

Lightweight
Easy to wash
Soft fleece lining
Waterproof shell
Survival Pocket Tool, 2 pack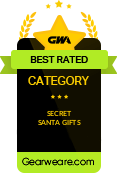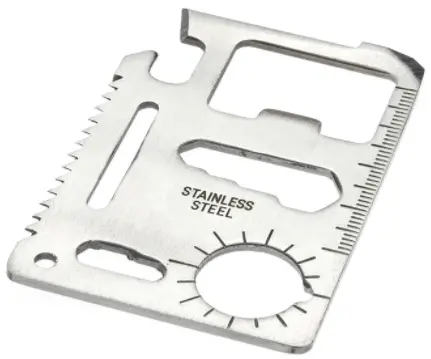 If you are purchasing your secret Santa gift for a man and aren't sure what to get, consider getting this survival pocket tool. It comes in a pack of two, and features eleven multi tools that can fit in a wallet.
Expand to see more
Made of durable stainless steel, this nice little wallet multi tool won't corrode or break. It can be taken and used anywhere, and it is so small it can fit right inside a wallet.
It has eleven different features compacted into one tool. Those features include a cutting edge, a can opener, a screwdriver, a bottle opener, a ruler, three wrenches, a saw blade, a
water compass
, and a keychain hole. Basically, it has everything you'll ever need in one tool.
11 tools
Stainless steel
Affordable
LED Camping Lantern Flashlights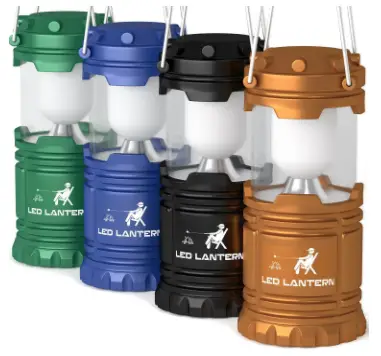 This LED Camping Lantern Flashlight makes an excellent gift idea and is very easy to carry as well. It's made to give you light whenever you need it, and it's quite bright.
Expand to see more
The flashlight is made from 360 degree 146 Lumen LED lights and also features military grade ABS material. You get a nice, high-quality
camping light
with this purchase.
You'll get an easy to carry light that collapses so it can be stored easily. This lantern is also very versatile and can be used for a variety of purposes.
For what you get with this lantern, it comes at a very affordable price. It makes for a great gift, and you won't have to worry about spending too much!
Good light
Versatile
Affordable
Hydracy Fruit Infuser Water Bottle


The Hydracy Fruit Infuser Water Bottle makes a great gift for just about anybody, and helps to provide a bounty of vitamins and nutrients. The water bottle is great for anyone looking to get healthier.
Expand to see more
This
water bottle
is manufactured with BPA free eco-friendly Eastman Tritan, and that means everyone can safely use it. It also features a leakproof metal lash on the top of it.
It's machine washer safe and can be cleaned out in less than one minute. Also, you'll get a free Starter Guide ebook with your purchase that is full of great recipes!
The water bottle is priced affordably, and also comes with a 100% satisfaction guarantee.
Affordable
Recipe bool included
BPA free
Frisbee Rings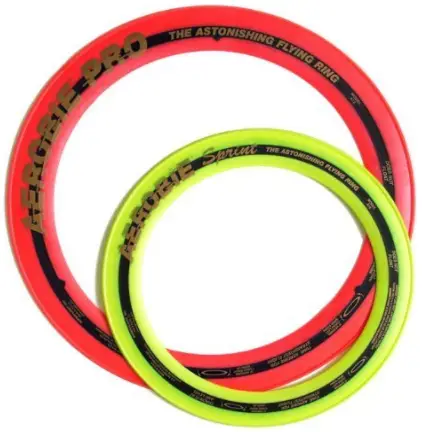 These Frisbee rings are designed to provide fun for the whole family, getting everybody active while outside.
Expand to see more
When you purchase these Activ Flyers, you'll get a two pack of red and blue flying toys that weigh just 33g each. They are designed to fit easily in young children's hands, and are very easy to throw and catch.

These frisbees are made to prevent finger and hand injuries, and are designed to be easy to throw and catch.

The Activ Flyers come with a 100% satisfaction guarantee, so if you don't like them, you can return them!

Hammock for Camping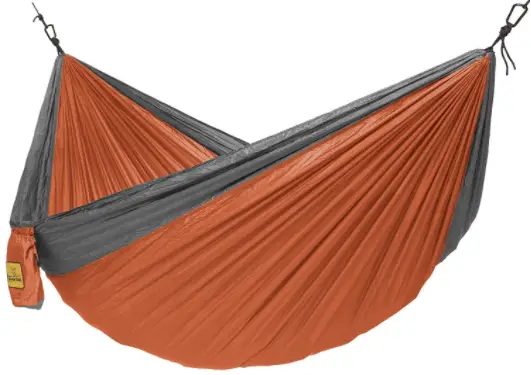 This
hammock
makes a great gift idea for just about anybody, and it comes at an affordable price. It's very compact and lightweight, and it's very versatile.
Expand to see more
The hammock comes designed out of 210 parachute nylon, which is the same material that skydivers use. You'll get a soft and strong material, and a lot of comfort.

It's designed to be lightweight and compact, and can be taken anywhere you want to go. You can use them for camping and other activities.

The hammock comes with a 100% satisfaction guarantee and is super affordable.

Satisfaction guarantee
Durable
Comfortable
Tactical Portable LED Flashlight 1000 Lumens with 5 Modes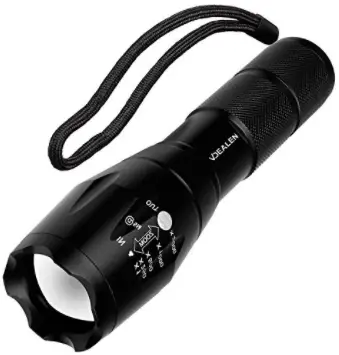 The Tactical Portable LED Flashlight makes for a great present, and it's got a lot of great features that make it well worth the price. You'll get a lot of brightness and a quality tool with this light.
Expand to see more
This LED flashlight is made with a lot of brightness, and offers 1000 Lumens. Its outer area is made from optimized aluminum alloy, and is far brighter than most other
flashlights
.
You get five modes of brightness with this flashlight, including a power save mode. The light requires three AAA batteries and is water resistant as well.
The LED flashlight comes with a satisfaction guarantee, so if you don't like it, you can return it, no questions asked.
Bright
Water resistant
Affordable
Earth Pak -Waterproof Dry Bag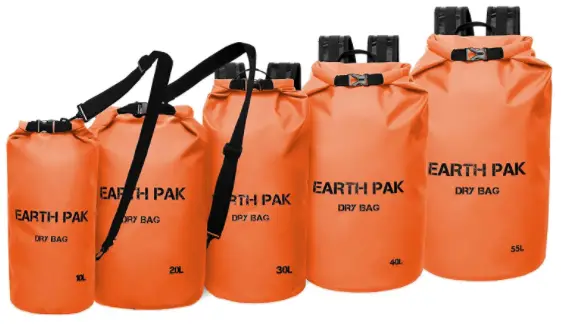 These Earth Pak Dry Bags are designed to be very durable, and come in different sizes with a single shoulder strap, so they can be carried like a backpack.
Expand to see more
You'll also get a waterproof cellphone case when you purchase the bag. You'll be happy knowing all of your items are protected no matter where you decide to go.

The bags will last you for a long time, and they are very affordable.

Waterproof
Good protection
Easy to carry
SOLARAY ZX-1XL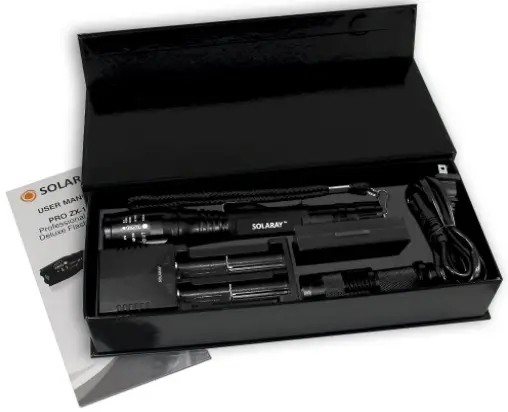 This flashlight kit comes with a very powerful and adjustable flashlight that can be used for just about anything. This is the type of gift that everybody would like to have.
Expand to see more
The flashlight is made from aircraft grade aluminum, and also comes with a strong metal belt. It features a super powerful LED light.

You get a memory light circuit mode and the flashlight is also rechargeable. It can zoon up close or give you better long-distance lighting, depending on what you need.

This light is made to provide superior quality lighting at a low price. So, it is very affordable, and a great value purchase.

Great features
Adjustable light
Cable And Case Tactical Knife Card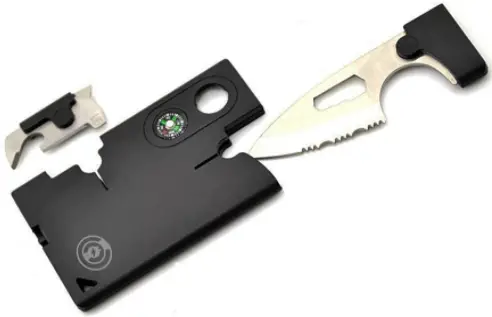 If you need to purchase a gift for a guy and you're not sure what to get him, this knife credit card tool would is an excellent idea. It's affordable, and it's something he'll love to get!
Expand to see more
This multi tool credit card knife is comprised of a stainless steel credit card knife blade. It's designed to give you several tools in one simple to use item.
With this tool, you get a pocket credit card knife as well as a
compass
. It is simple to carry and easy to use.
Affordable
Good blade
Compass included
Easy to carry
Not as good as a pocket multi tool
Small First Aid Kit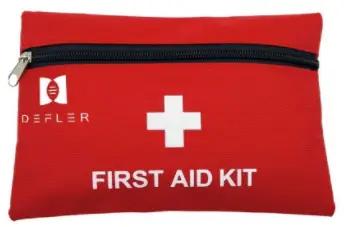 The materials that make up this first aid kit are high-quality. The kit itself is made of 600D polyester, making it a very strong bag. Also, it comes with a great first aid equipment list, including a large pair of stainless steel scissors.
Expand to see more
Inside the kit, you get 100 life-saving items all designed to be lightweight and weigh less than a pound. You can fit the aid kit in your car's glovebox and take it with you anywhere.

This first aid kit comes with a 100% money-back guarantee, and is designed to go anywhere.

Lightweight
Portable
100 items
MIRA Vacuum Bottle


MIRA's water bottle is made to last, and comes with a lot of high-quality, durable materials that make it a great water bottle. It can keep your hot items warm for twelve hours, and cold items cold for twenty-four hours.
Expand to see more
This water bottle is manufactured out of quality food grade 18/8 stainless steel, so it's designed to never break. It's also made so that it won't rust, and you also get a large water bottle that you can easily re-use.

This water bottle is affordably priced, so it comes at a great value.

Affordable
High quality
Durable
Pocket Tarp for Hiking, Camping, Etc.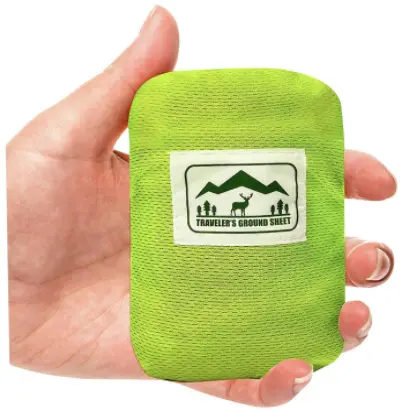 This pocket tarp comes with a lightweight, easy to use design. It makes the perfect gift for the person that loves camping.
Expand to see more
The fabric is water repellent, puncture repellent, and can be machine washed. It is lightweight, and two people can easily fit on it.

This tarp is so compact, it can compress down into a small storage pouch. Also, this trap is designed to stay on the ground and not be blow away by the wind. It can fit up to two people laying down, or four people sitting down.
Portable
Large
Water repellent
2021 Pooping Pooches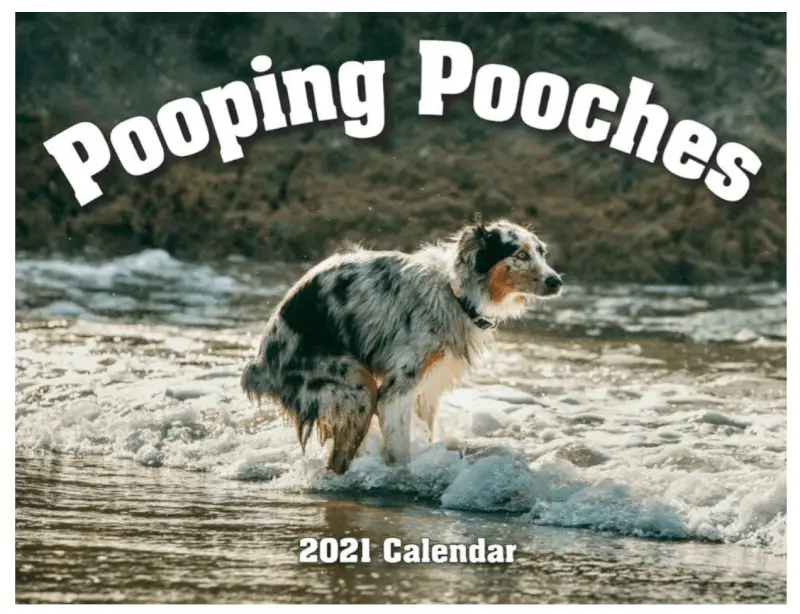 Is your recipient planning on sticking around to see what the next year will bring? If they plan on sticking around and have a good sense of humor, this wall calendar is bound to be a big hit at the party!
Expand to see more
What makes this a great gift for the animal lover is that one dollar of every sale is donated to the Maui Humane Society to help out pooches (and other furry friends) in need. Plus, it is made from premium card stock that makes it easy to write down all their vet appointments and trips to the dog park!

We love that it comes in at a price point that fits into almost all secret Santa and white elephant budgets. Plus, the vivid colors and nature landscapes add a pop of color for all to enjoy under oppressive fluorescent office lighting!


Brightly colored landscapes
Quality cardstock
Affordable
Vogek 6-Port USB Charger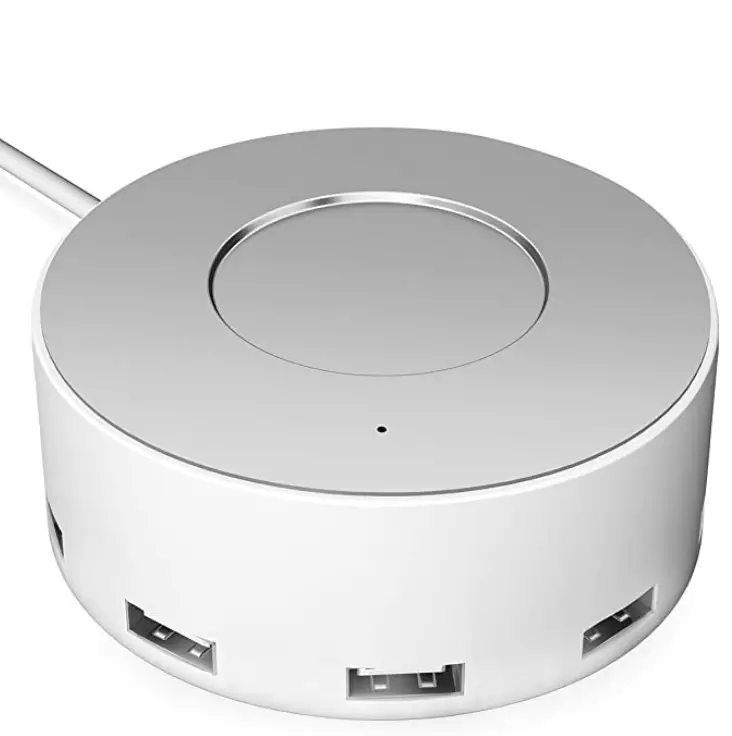 Finding a gift for a co-worker is a real problem when you don't know a whole lot about them. One thing that all of your office mates most likely have in common is a general lack of USB ports to charge devices. This small and compact charge will charge all devices without taking up that much room on their desk.
Expand to see more
This design is super small and is about the size of a credit card, so it won't take up that much room on their desk. It has a long cable that reaches into the closest available outlet and has six USB ports to charge all of their devices.

The best part about this gift is that it comes in at a price point that works for most spending limits. Plus, it ships in a small and compact box that is easy to wrap and toss into the gift exchange pile.

Small and compact
6 USB ports
Works with most devices
Charging cables not included
Cuisinart Cheese Melt Pan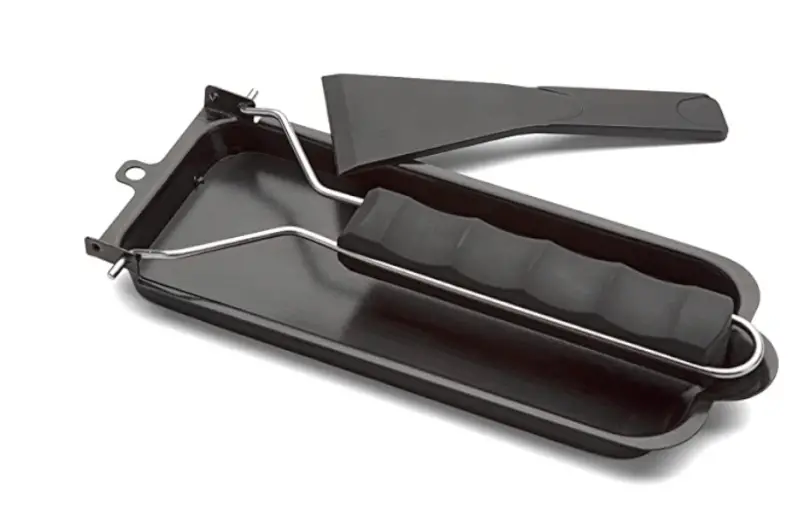 If your target has a heartbeat, you cannot go wrong with the gift of cheese. This unique pan expertly melts any and all cheese to pour over dull and cheese-less foods. Plus, it clocks in at a super affordable price point.
Expand to see more
This design is composed of a non-stick surface that heats quickly over the griddle or over an open fire while camping. It has safe handles for easy handling over the fire, and a simple spatula that makes pouring incredibly easy.

The best part of this set is that it comes from a trusted brand and comes in at a price point that is perfect when your spending cap is a bit limited.

Affordable
Easy to clean
Non-stick surface
Running Waist Pack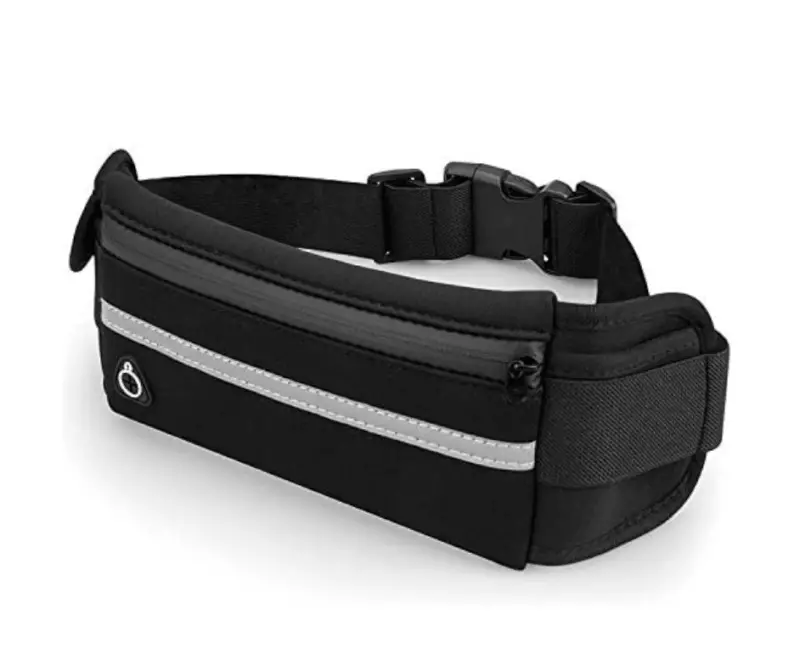 Here you get a lightweight waist pack that's designed to keep you items safe.
Expand to see more
The waist pack is made out of high-quality materials that include Neoprene, which is very flexible but won't make the bag lose its shape. It is also very lightweight and water resistant, so you know your items will stay safe.

It features a reflective strip that helps increase your visibility and also will keep you safe if you are outside in low light conditions. Also, the waist pack is designed to fit all phones, and it also fits all waists.

Durable
Reflective
Fits all phones
Sling Backpack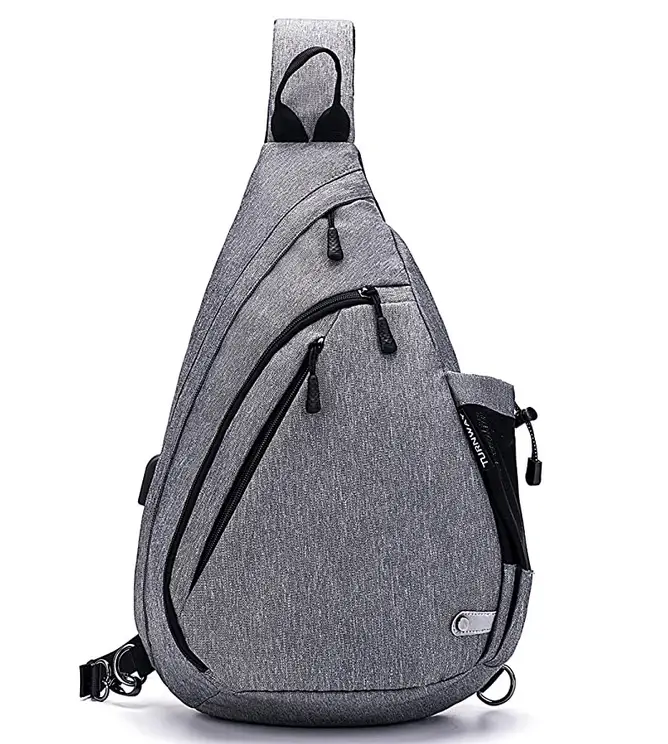 The backpack made to be water resistant and also resists abrasions.
Expand to see more
Made of special linen materials, this Sling backpack is water repellent, which means your items will stay safe from getting wet. It is also very easy to clean and it is designed to resists tears and abrasions.

The backpack is designed to be both lightweight and stylish, and it features seven pockets.

Water repellant
comfy
Anti theft pocket
LED Bike Wheel Lights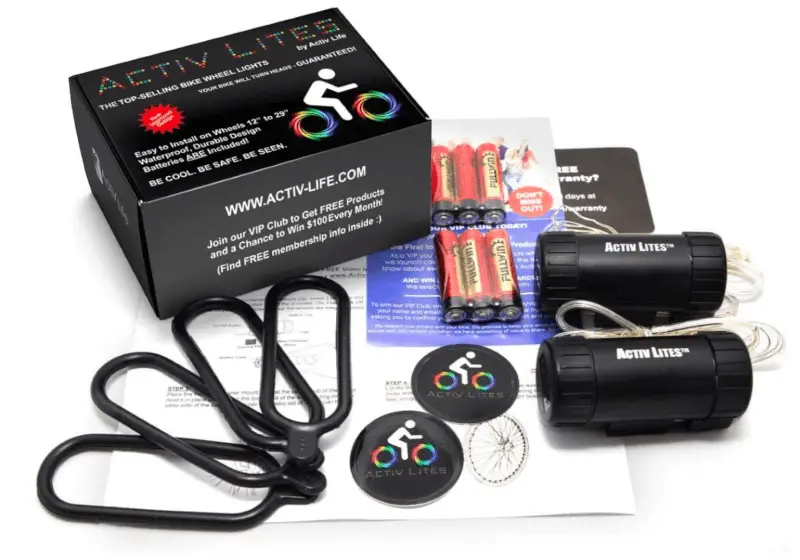 If you're buying secret Santa gift for somebody that owns a bike or rides to work, this is one heck of a present to grab. These LED Bike wheels are just perfect for them!
Expand to see more
These bike lights offer increased visibility to both the bike rider and to vehicles when you ride in low light conditions.

These lights can either stay lit up on your bike, or you can change them to flashing mode so it is even easier to spot you. They are designed to fit almost all bike models and you won't need any tools to install them.

The LED lights are made to be waterproof.

Easy to install
Waterproof
---
The Criteria We Used To Evaluate The Best Secret Santa Gifts
Materials
When you're shopping around for the best secret Santa gift ideas, you want to consider the material a product is made of. If you analyze the materials and realize you're getting a decent product, then you are on the right track. Just make sure to check durability features as well as product reviews.
Features
When we listed features for each product on our list, we considered features often not included in similar products on the market.
Value
We made sure to pick affordable products that are made from quality materials and have a good value/price ratio.
FAQ
Q:

I have to buy a secret Santa gift for a guy and I really have no clue what to get. Do you have any suggestions?
If you are a little clueless, it might be because you don't know the person very well, and that can sometimes be a challenge. There are a few products on our list that would make a great gift for any guy, but our favorite is the Survival Pocket Tool. It's an affordable and great little multi-tool he will be able to carry along anywhere.
Q:

I have to buy a secret Santa gift for a woman and I don't know what to get her. Can you help?
Certainly. We have a few items on our list that might work, but we'd recommend the Sling Backpack. It's an excellent little purse-sized backpack that's waterproof and durable.
Q:

I'm buying a secret Santa gift for somebody that just bought a house. What would be a good gift idea?
Well, you'd want to consider getting them something that's going to work well for the house. We suggest the Cactus USB Cool Mist Humidifier. This is a great gift since it looks good and it also works very well to humidity air in any room of the house.
Q:

I want to get a unique gift that will work for anybody, but be different from what other people usually gift.

We like the TheraFlow Dual Foot Massager Roller. It is a very unique gift idea, and it's very useful since it's beneficial to anyone's feet!
Subscribe to our Newsletter